It's been about a full year since Google announced the Daydream View headset and its very own Daydream platform. Why is Daydream important? Because it has Google's name attached to it. With the company launching the Daydream View headset in India today, Google's virtual reality efforts suddenly become more relevant for us. Not only is it a VR headset, it's a mobile VR headset, which should make more headway in price sensitive markets like ours. But, as much as we've talked about the headset, Daydream View is actually about the Daydream platform than the headset itself. To better understand this, consider the cartoon Jonny Quest — Daydream View is the device, while Daydream is QuestWorld.
What's Daydream?
Aptly named, VR headsets are pretty much the equivalent of daydreaming right now. You see that they have some place in the future of technology, but no one's made a very convincing demonstration just yet, at least on the mobile front. That's admittedly my personal opinion, but if you plan to buy one of these you must understand what Daydream really is.
Simply put, Daydream is Google's attempt at facilitating the development of VR apps. It's a platform that comes with guidelines and recommendations aimed at improving and extending virtual reality in mobile phones. The Daydream platform puts forth recommendations for handsets, headsets and apps, thereby democratising the virtual reality ecosystem in the long run.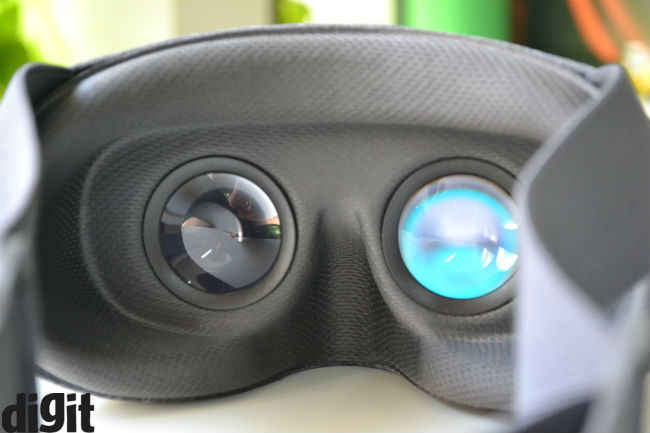 The Daydream View is more than just the headset
For example, one of the recommendations Google makes is for low latency displays on Daydream compatible headsets. This is part of the reason why every Daydream capable headset has an OLED display panel right now. Phones like the Moto Z, Galaxy S8 and Google Pixel come to mind. Similarly, phones should have at least an FHD (1080p) display panel, while Google "strongly recommends" a QHD display. You'll find more such recommendations and guidelines in the Android Compatibility Document here.
What we mentioned above are recommendations and guidelines for smartphones, but the purview of Google's Daydream platform extends to headsets and app development as well. So, if developers follow Google's guidelines, every app they design will work on every other Daydream compatible smartphone, which itself will work with Daydream compatible headsets.
Where does Daydream View come in?
While Google is selling the Daydream View for Rs. 6,499 in India, it's a reference device for all practical purposes. Manufacturers who build Daydream compatible headsets will use the Daydream View as the starting point and make changes to it. Consider it the Nexus/Pixel for future Daydream compatible VR headsets. Some may choose to change the design, while others may put more sensors. Still others may have a different controller designs, and so on. That's where innovation comes in. Much like Android phones, there will be budget and flagship headsets here.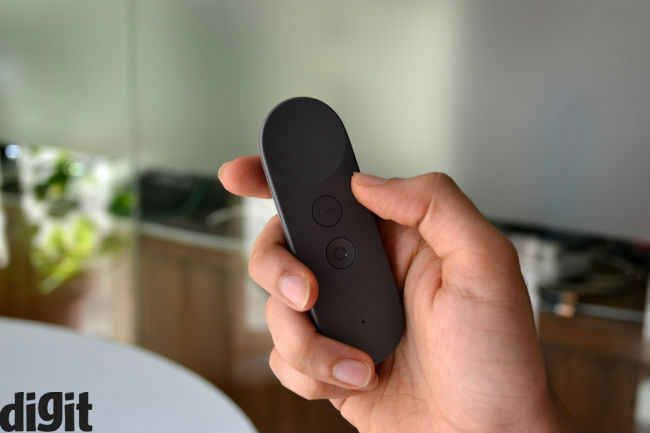 The controller is a singular elements of the Daydream View
It's worth noting that Google has already announced an upgrade to the Daydream View, adding its new WorldSense technology at Google I/O this year. Future headsets should make use of this technology and add their own tweaks as well. Currently, the Daydream View headset that's been launched in India has only Bluetooth and NFC chips inside, the former connecting to the controller, while the latter connects to the phone. That also means Daydream compatible phones should have NFC right now.
Google as a gatekeeper
Much like Android, Google is the gatekeeper for the Daydream platform. What remains to be seen is how well it performs this function. To use the Daydream platform, a manufacturer must adhere to Google's guidelines. Essentially, additions are allowed, omissions are not.
Future fragmentation
Though Daydream isn't an operating system, it shares another similarity with Android, in the fact that it's open to all developers. So, anyone can build a Daydream compatible app, while any OEM can build a Daydream compatible phone or headset. While being open source was Android's greatest strength, it's also the OS' greatest weakness.
Being open sourced has led Android to be massively fragmented, and Google's efforts at bringing things together seem to have failed so far. It's evident from the fact that OEMs have largely ignored Android Marshmallow on mid and budget ranged smartphones. Interestingly, one of the chief requirements of Daydream/Daydream View is Android Nougat or above.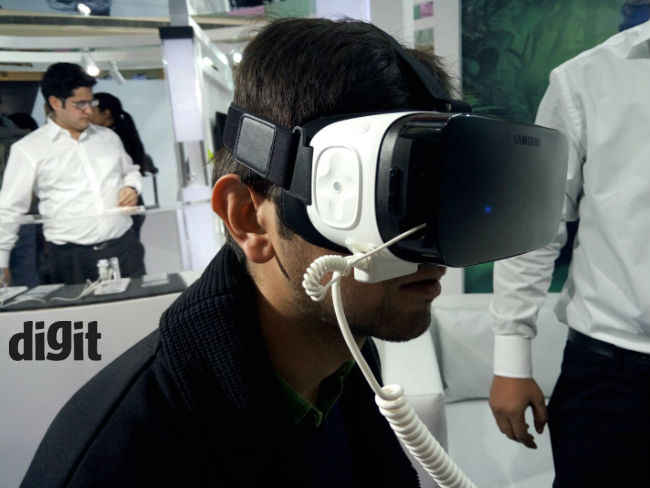 Samsung Gear VR works on the Oculus platform
In this case though, fragmentation is more likely in the VR space at large than in Daydream itself. This is one of the chief differences between Samsung's Gear VR and Daydream View, the former works on the Oculus platform, while the latter is of course running on Daydream. The battle is sort of like iOS and Android. Oculus, Google, Sony, Steam all have platforms meant for VR, and the race is on to get developers excited about each. More developers mean more apps, which in turn means you have more to do, and hence headsets are more value for money. So, Daydream apps will work with all Daydream compatible smartphones, but Daydream compatible smartphones may not be compatible with Playstation VR or Oculus platforms.
Daydream vs Cardboard
Believe it or not, Google Cardboard was also a VR platform, albeit a rudimentary one at that. Daydream is a more evolved platform, that is capable of better and more advanced mobile VR. Google's WorldSense technology is an example of this. The technology allows the headset to function without external sensors or headphones, making it a true Standalone VR headset.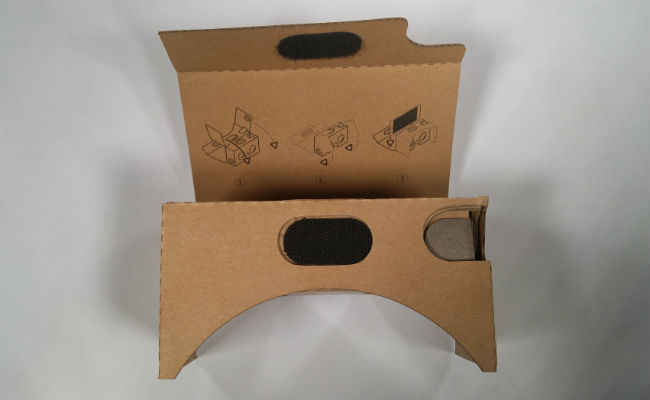 OnePlus Cardboard, an example of Google Cardboard
On the other hand, Google Cardboard was essentially a way to provide entry level VR experiences to those interested in it. Made literally out of Cardboard, the headset was cheap and easy enough to be a DIY project. All it essentially was, was a way to get the lenses in front of a smartphone screen. The basic similarity between the two platforms is in the fact that developers can build more advanced apps for the Daydream View.
So, is mobile VR ready for the mainstream?
Far from it, the Daydream platform is essentially Google announcing that it's serious about virtual reality. To be precise, the company was serious a year ago and has improved its work this year. Daydream may eventually lead to the future of mobile VR, but if you're expecting HTC Vive or Oculus Rift like experiences, that's a far cry right now. Not that those two headsets are the gold standard for VR any way.
Daydream's worth as a platform will only be known once developers start taking more interest. On the other hand, many agree that the VR headset designs (Daydream View included) are a key roadblock in bringing virtual reality to the mainstream. They're uncomfortable, bulky and don't really make practical sense.