It's a marvelous time to be a pet. The modern age has ushered in an array of high-tech pet products and innovations that make the ole 'stuffed animals or feather-on-a-strings pet products look dated and downright obsolete. The pet retail market is booming and the global pet care market is touted to reach USD 202.6 billion by 2025, according to a report by Grand View Research Inc. Millennials, with their elaborate technology know-how, are more likely to use tech products, in some way or the other, to care for and keep track of their pets, as per Wakefield Research.
Grand View Research Inc.Also revealed that dogs hold the largest market share in the pet market industry while cats are growing in popularity and cat products are expected to witness lucrative growth in the coming years. Large companies as well as new startups have understood the dynamic nature of this industry and are innovating 'smarts' for pets at a rapid rate. This expeditious development is only natural since pet parents can be downright maniacal for their pets and can spend obnoxious amounts of cash to appease them and of course, for their well-being and nutrition. Let's have a look at some of the coolest tech gadgets that have been innovated in recent years that will delight pet parents and pets alike.
PetCube Play 2
We call pet owners 'pet parents', so it only makes sense to have a product that is essentially like a baby monitor but for your beloved fur babies. PetCube Play 2 is a smart pet cam powered by AI which acts as your pet's smartphone-enabled robotic nanny. Its video function allows you to check up on your pets when you're away and even talk to them via the two-way communication system built into the device. It even lets you dispense treats for your pets remotely using your smartphone. Additionally, the cat version has a built-in laser toy so you can make your little feline scurry around remotely as well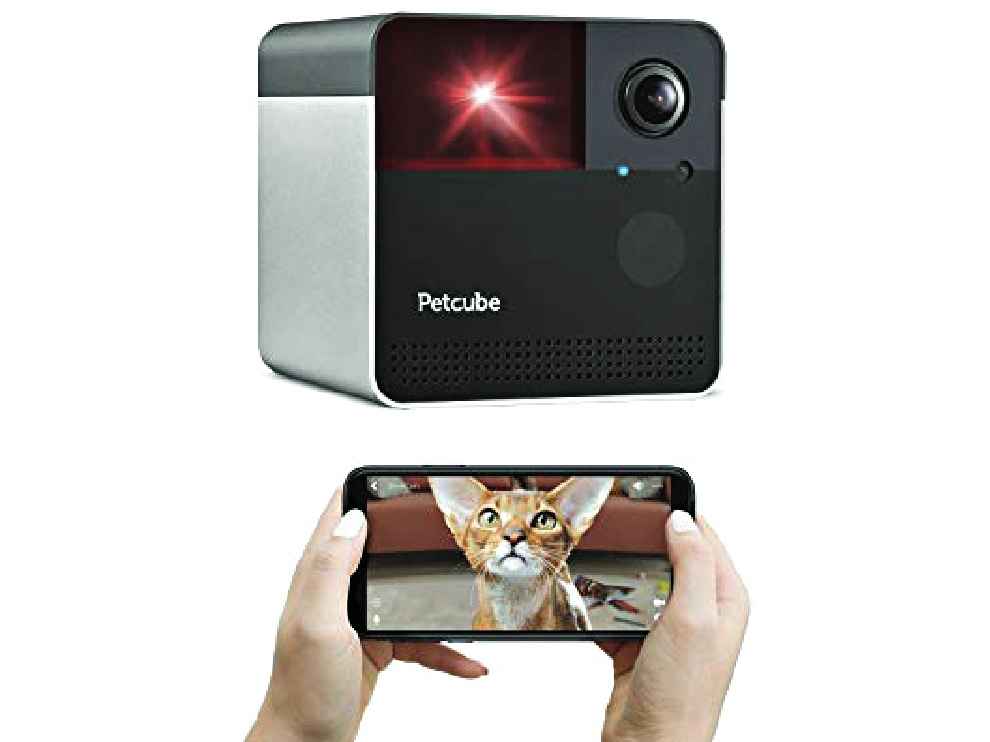 Wagz Go Smart
The Wagz Go Smart is a catflap, but for dogs. This device was unveiled at CES 2019 and is extremely pricey, however, it does ensure that only 'certified' doggos are let into the house via a high-tech tag which is scanned by the flap. The device can be configured to give each collar-tag access for a limited period of time. The flap can also record motion-activated live HD videos. By pairing the device to your smartphone, users can get handy alerts to let them know when their furry friend has left the house.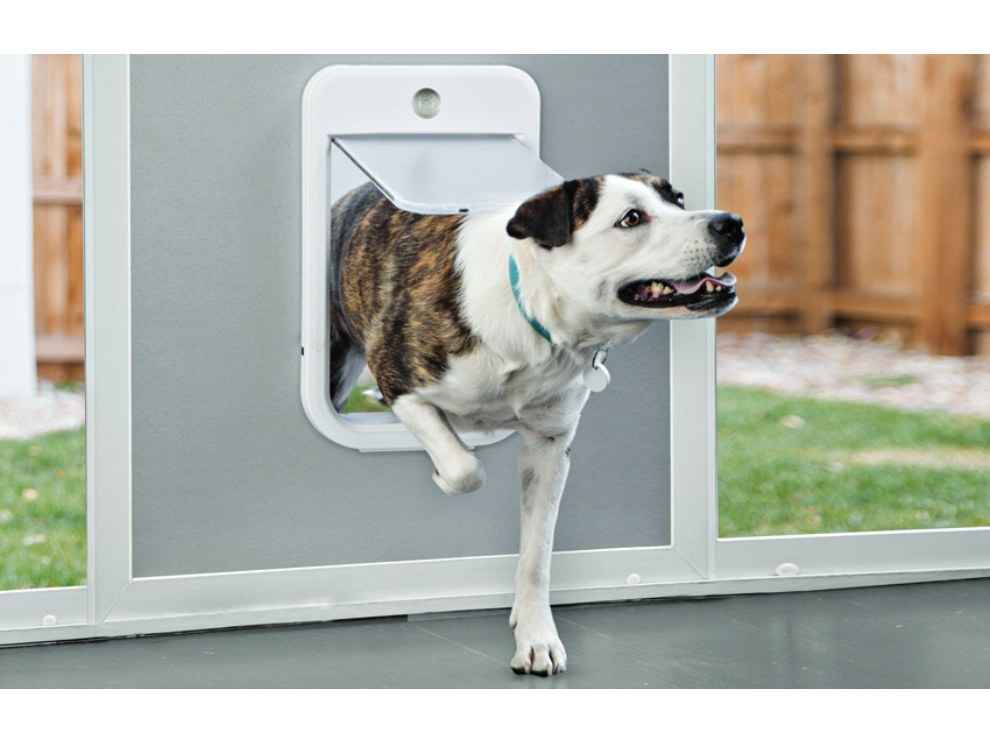 LavvieBot S and Inubox
No one and we really mean no one, enjoys the tedious chore of having to clean out a cat's litter box once it's done with its business. The LavvieBot S is a gadget that automatically cleans up the box, keeps it topped up and also filters out the pungent odor. The device is Wi-Fi-enabled and has an accompanying app which sends users alerts when the litter reserve is running low and keeps track of your cat's daily 'business' routine.
Inubox is a similar gadget, but for dogs. It is a self-cleaning toilet for dogs with owners who live in houses with backyards or gardens. The device features a tray which is hydrophobic and also comes equipped with a weight sensor to detect when your doggo has made a visit to the device.Once the dog steps away, it automatically rises to clear the waste away.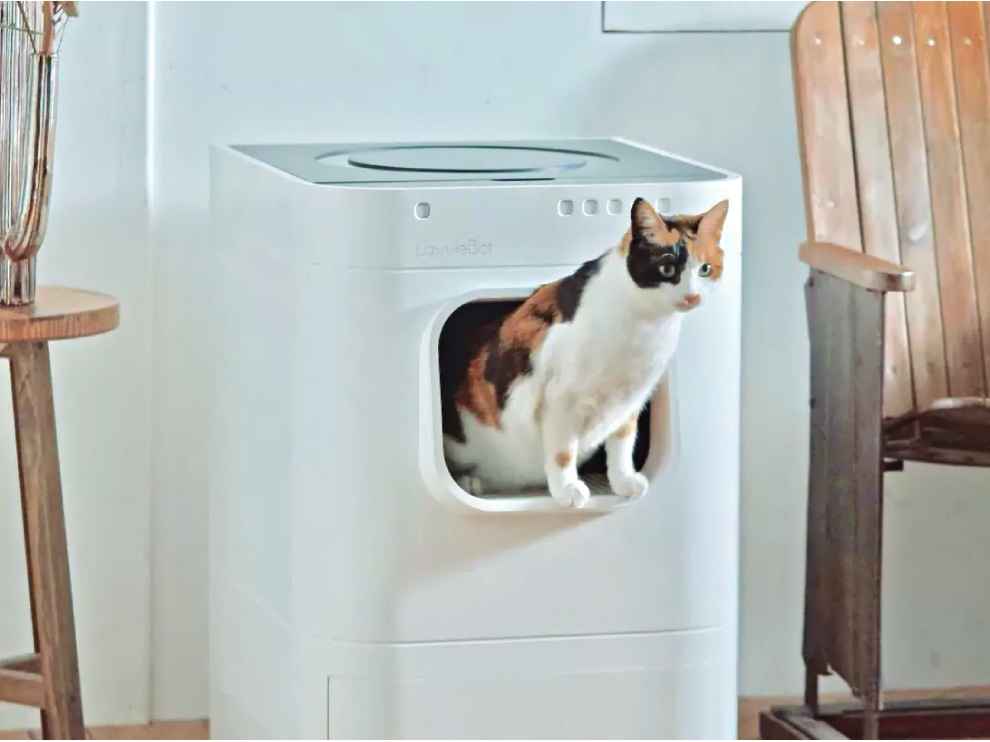 GoPro Fetch
Want to view the world from your pupper's perspective? The GoPro Fetch may be the perfect pet gadget for you. Arguably, you could also just get a regular GoPro and fix it to your dog's back using some kind of propping up apparatus, but it may not prove as effective as the GoPro Fetch. The GoPro Fetch is a customizable harness which ensures that your canine is comfortable and is compatible with any GoPro camera. The GoPro Fetch is also waterproof and is fully adjustable. So, you don't have to worry about it fitting your doggo since it can be pretty much modified to fit any sized dog, right from a Chihuahua to a Tibetan Mastiff.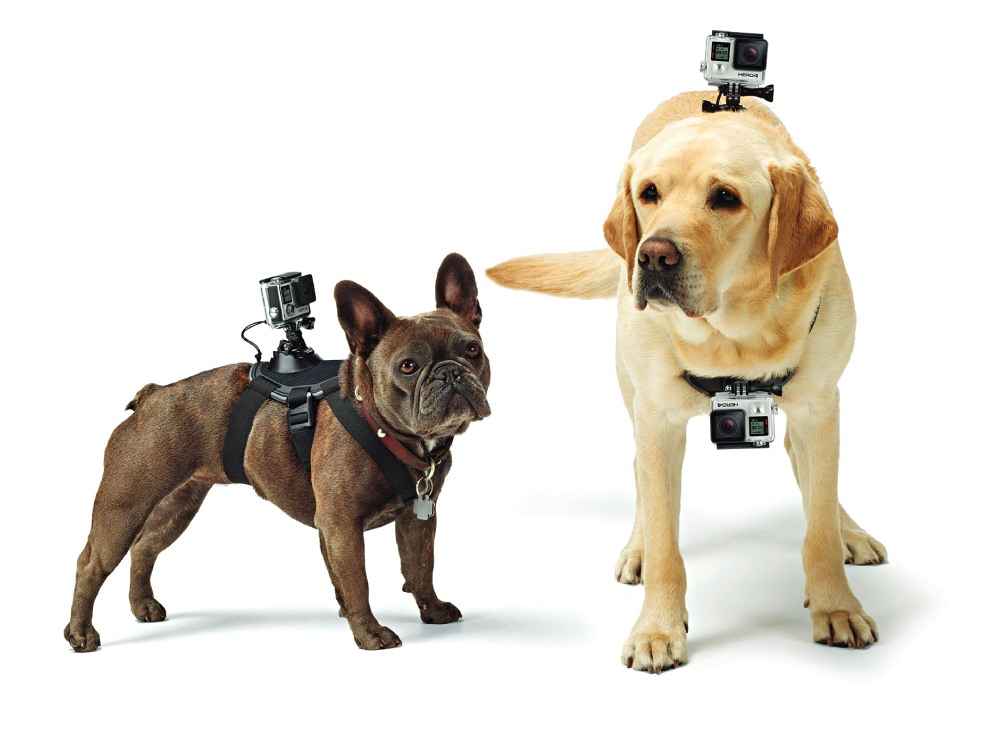 iFetch
The iFetch is a great gadget for any pet owner who has become too jaded by playing fetch on loop with their pets. It launches a small tennis ball anywhere between 10 to 30 feet from the launcher and even houses a slot in which the pet can be trained to drop the balls it has fetched. The company who created this nifty pet gadget also has a range of other pet devices that allow owners to offload some of the tasks or duties pet parents have.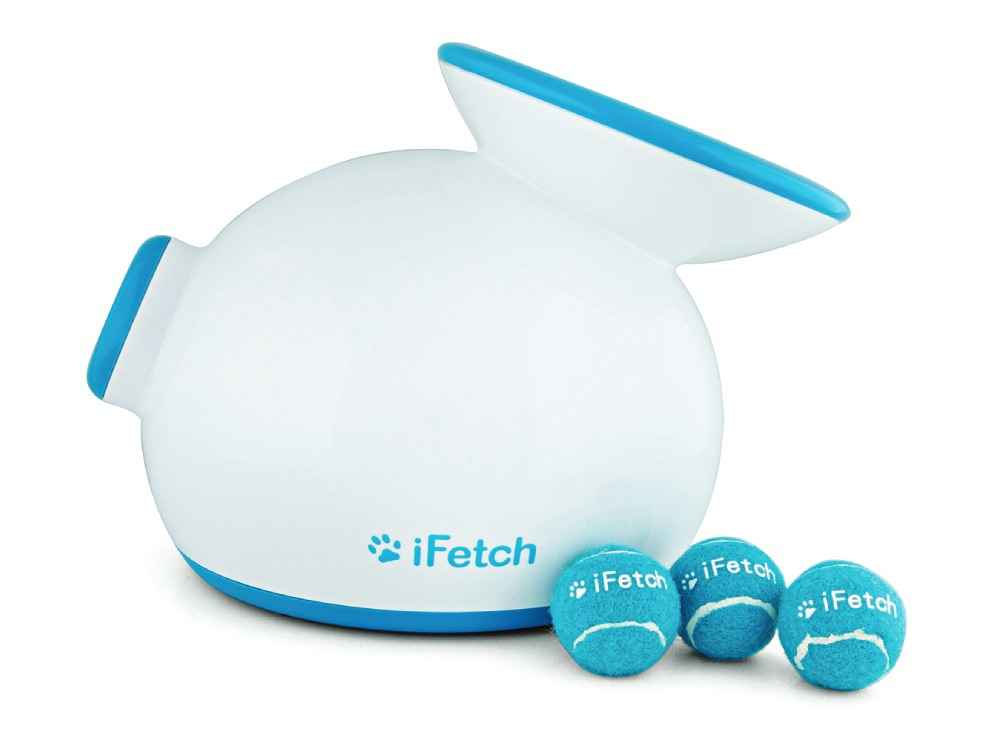 Whistle GO Explore
The Whistle GO Explore is a handy and well-built health and location tracker for your pets that supports real-time location tracking via its app. The device also sends out escape alerts to the owner's smartphone when the pet exits a designated safe zone. It also boasts a bunch of other utilitarian features such an astounding 20 days of battery life on a single charge, 24-hour timeline log, fitness tracker and goals for your pets, sleep and scratch tracker, custom reminders, water-resistance and more. There's also a built-in light in the device that can be turned on using the app, in case you want to quickly spot your pet or have it make its way back home safely when it has gotten dark outside.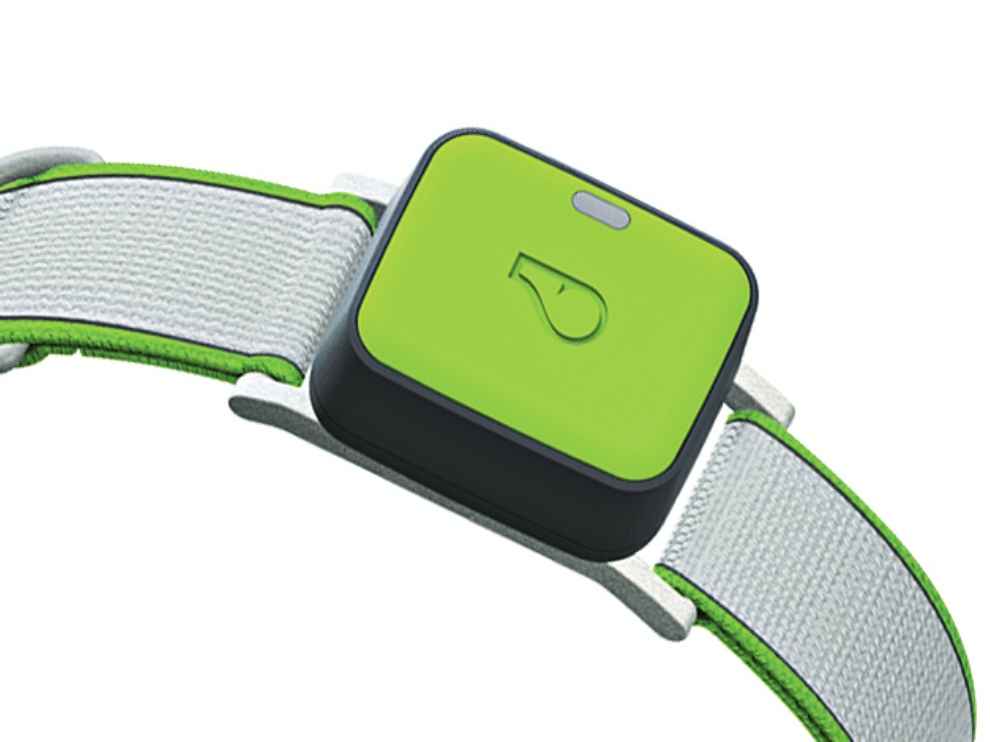 Pavlovian Puppy Potty Trainer
The Pavlovian Puppy Potty Trainer employs Russian physiologist, Ivan Petrovich Pavlov's famous conditioning trick to train little puppers into doing their business right. It is essentially a mat with hidden sensors which are triggered when the dog uses the mat to do their business. This causes a holder to automatically dispense a treat to provide your pup with some positive reinforcement for a job well done. The instant gratification should work its charm into teaching your dog where the right place to 'go' is after a few days.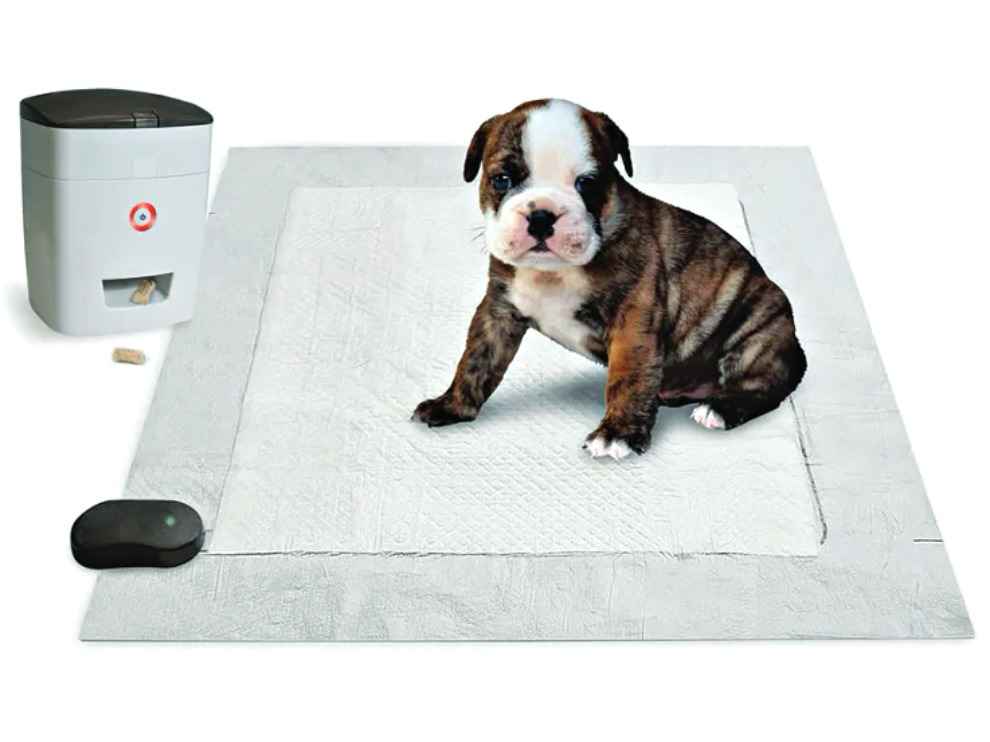 Pooch Selfie
It can be quite a challenge to hold your canine's attention while clicking a selfie, and you may often get shots where your dog is looking elsewhere, making it a pretty Instagram-unworthy shot. Pooch Selfie attachment is a simple yet powerful gadget. It is essentially an attachment for your smartphone which can clip on your dog's favorite toy slightly above the camera to keep their attention. You'll be clicking perfect Instagram shots with your fur-babies soon enough with this simple but novel attachment.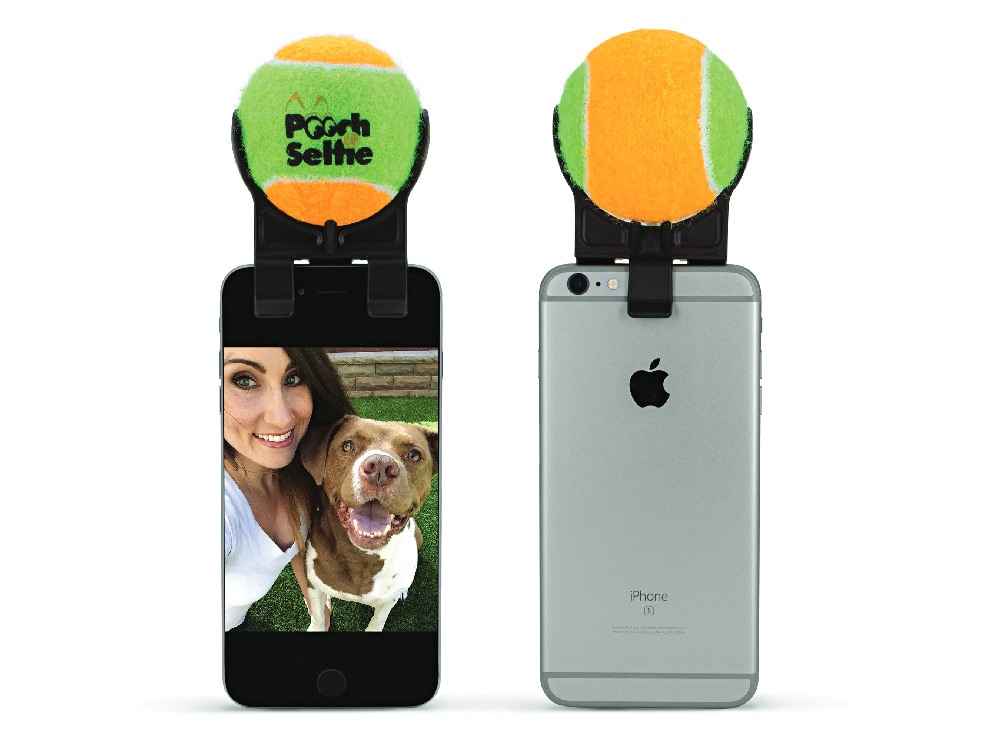 Aquapaw
Bath time for pets can be distressing, especially if your pet is extremely hydrophobic. Aquapaw is a wearable sprayer / scrubber that can mask bath time as loving pets. The device can be turned on and off by squeezing your hand, giving pet owners full control of the water flow. It can be utilized by attaching it to a tap inside the house or a water hose in your backyard or veranda. The pressure is high enough that it will penetrate fur to provide a thorough cleaning, but still low enough to be comfortable for your fur-babies.