We're all witnessing a colossal shift in the world where social distancing is the new norm, paving a way for new practices (for most) such as work from home. This has brought on widespread adoption of video conferencing apps across the globe to not only facilitate working from home but also to stay in touch with family and friends. Apps such as Zoom and Houseparty have existed in the app stores for several years now, however, they are witnessing a boom in their popularity now, ever since the onset of the novel coronavirus pandemic. There are multiple popular video calling apps available across platforms (PC, Android, iOS), nevertheless, some of these apps do not have the most user-friendly UX designs. Therefore, users often miss out on utilizing some handy but lesser-known features on these apps. To that regard, we've compiled a comprehensive list of tips and tricks for some popular video conferencing apps that will heighten your video calling experience.
Note: We haven't included some popular apps such as WhatsApp and Facebook Messenger since the video calling feature is relatively basic.
Zoom
A cloud-based video conferencing service, Zoom quickly became one of the most preferred video calling services during the COVID-19 pandemic for schools and offices. The best part about Zoom is the tiled view which allows you to see tens of participants on the screen simultaneously.
Start screen sharing
Sharing your screen for meetings or even to watch movies together with your friends can be quite useful. The best thing about Zoom is that they haven't tucked this nifty function deep within the menus. In fact, all you need to do is click the Share Screen icon on the toolbar at the bottom of the meeting screen. You can then choose to share your entire desktop or just one window. Simply hitting Alt+S on your keyboard will also activate screen sharing on Zoom.
Set up virtual backgrounds
Zoom also has the ability to apply a slew of virtual backgrounds, replacing your bland, dull backgrounds in video calls. The feature can be used just for the fun of it or can even be used by executives in companies to apply their company's logo in the background. On the desktop app, click on your profile in the top right corner and then navigate to Settings. Here, on the menu to the left-hand side, click on Virtual Background. Zoom provides a few default background options which you can apply by simply clicking on them. If you want to upload your own custom background simply click on the '+' icon on the Virtual Background page and upload a photo from your PC. On the mobile app, when you join a meeting tap the three dots on the bottom right of the screen and open the 'More' menu. Tap Virtual Background and select a default option or upload your own.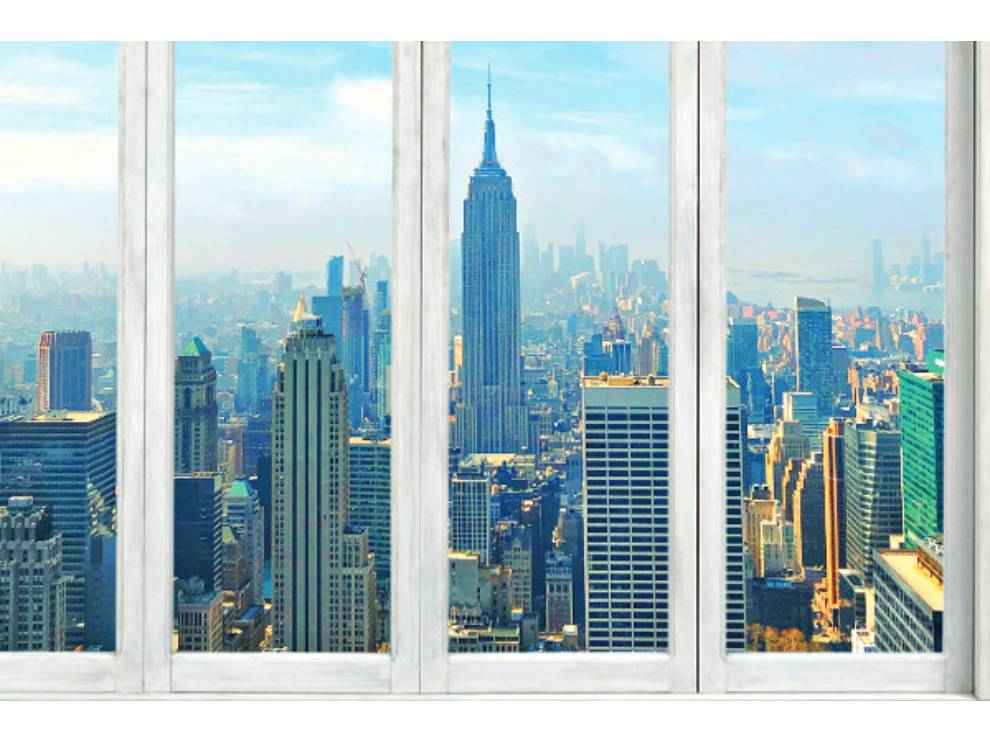 Set up breakout rooms
This tip is especially useful for larger groups in video calls. Breakout rooms in Zoom allow the creation of smaller rooms within one all-encompassing video call. For instance, if there's a company working on a new issue of a magazine, one breakout room can be created for the editorial team to discuss stories and writing assignments, one room can be created for the marketing team, one for the finance and so on. Up to 50 breakout rooms can be simultaneously running on Zoom. The host can even pre-assign attendees to specific rooms. You can do this by going to Settings, under the Meeting tab enable the Breakout Room option. Now, the host can access Breakout Rooms in their video conferencing menu. The host can also jump between these rooms. Note: This is a paid feature.
Record and transcribe your calls
If you're subscribed to the advanced Zoom plan with cloud recording, you can record your meeting's audio to the cloud. The AI built into Zoom will also transcribe these meetings along with timestamps as well. The transcript file will be saved as a .vtt text file. Additionally, when you are reviewing your meeting video, you can display the transcription within the video, just like captions! For this, on the desktop app, click on the Recordings tab on the left-hand side of the screen and click on Cloud recordings. You can access all your meeting recordings here. Also, enable Audio Transcript in the Cloud Recordings menu and save changes.
Skype
The best way to describe Skype would be 'oldie but goldie'. Since Microsoft took the helm of Skype, the number of changes over time haven't been very many. However, it still continues to be one of the most ubiquitous video calling solutions since many people have heard of it and it also works across several platforms.
Blur the background
While Skype doesn't possess the flair of Zoom's virtual backgrounds, it does have the ability to blur the background of the scene you're in. This can help since it makes the callers focus on you and less prone to being distracted by what's going on around you. However, this feature only exists in the desktop app for now. To activate this feature, simply hover your mouse on the red video button and then click on 'Blur my background'.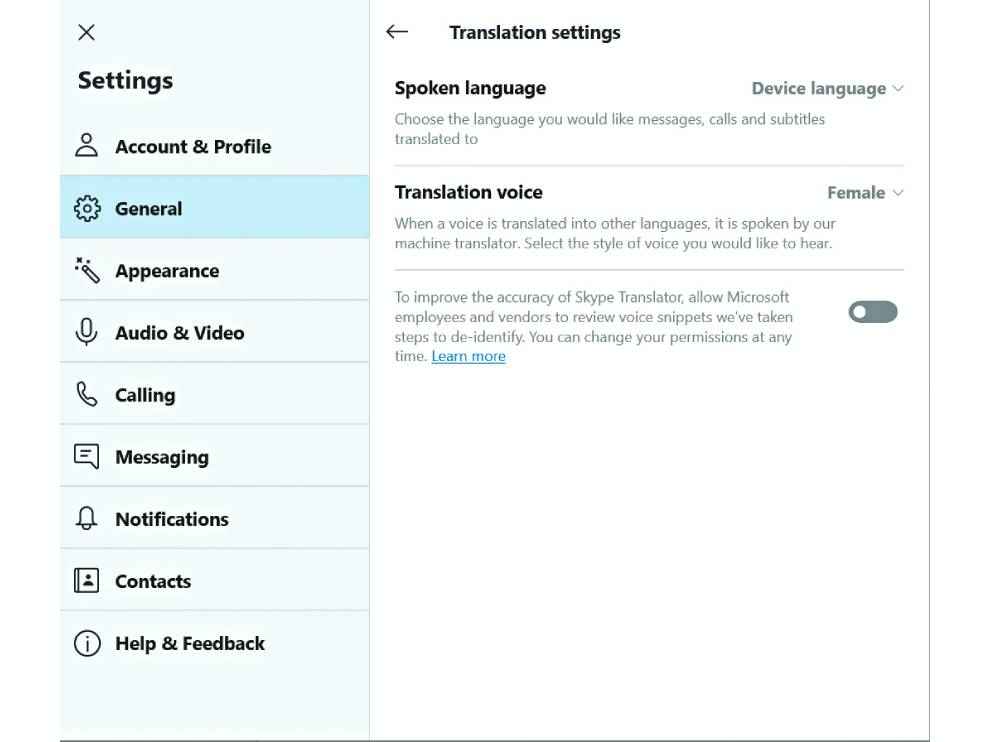 Record video calls
Skype can also record video calls, however, the recorded files are saved on your device and not on the cloud. Nevertheless, this is useful to log everything that happens during a meeting, help someone who missed the calls or even capture moments with your friends and family. The app also alerts everyone on the call when the recording begins, so you don't catch anyone off guard. To begin a recording on Skype, simply tap the three dots or the plus button on the bottom left corner and then click on Start Recording.
Translate in real-time and use call subtitles
Skype comes equipped with a pretty powerful Translator service that can translate everything you say or type in real-time for the person you're conversing with. Text can be translated to more than 60 languages while the voice translator is available for about 10 languages including English, Spanish, French, German, Mandarin, Portuguese, Italian, Arabic, and Russian. To enable this, go to Settings, then General, and then choose Translation settings. Here you can choose the language you want your calls and texts translated to.
Skype also has another nifty feature – live subtitling for video calls. This can be very useful if your clients or boss is from another country and has a thick, difficult-to-interpret accent. To activate subtitles go to Calling and then navigate to Call subtitles in the Settings menu. You can choose to have subtitles for everyone in the call here (including you) or to exclude yourself from the generated subtitles. Additionally, the subtitles can also be translated in real-time. During a video call, simply tap the three dots in the bottom right and choose Turn subtitles on.
Run two accounts of Skype at the same time
Unfortunately, Skype, unlike Google Hangouts, does not have any obvious way to use multiple accounts at once. If you have two separate accounts for work and personal use, it is beneficial to be signed into both at the same time. One simple way to do this is by having one account running on the Skype app on the desktop while the other one runs on the web app at web.skype.com. You can also open secondary instances of the Skype desktop app by opening the Run command box (Win+R) and then typing the following -
For 64-bit version Windows 10 - "C:\Program Files (x86)\Microsoft\Skype for
Desktop\skype.exe"/secondary
For 32-bit version Windows 10 - "C:\Program Files\Microsoft\Skype
for Desktop\skype.exe"/secondary
Ensure that you have installed the Skype app to the default folder. If not, then you will need to edit the pathway above to make this work.
Google Duo
Google Duo is a free video calling app which allows one-to-one video and voice calls on both Android and iOS devices. The app is primarily for consumers and is the counterpart to Google Hangouts, which is Google's professional video calling solution. The app uses your mobile number and lets you video call your phone's contact list and also offers end-to-end encryption.
Disable Knock Knock
One of the most unique features of Google Duo is the Knock Knock features which allows you to view the video feed of the person calling you even before you answer the call. While it certainly racks points for uniqueness, it may be seen as an invasion of privacy by many. You can also save data by turning off the feature if you're on a limited data plan. To disable this feature, tap the three dots on the top right corner of the screen and go to settings. Then click on Call Settings and find 'Knock Knock for this device'. You can simply toggle the feature on or off here.
Call your Google Home devices
Previously you could only call your Google Home or Google Home Mini devices through Google Assistant, however, now users can even accomplish this using Google Duo. Simply head over to your contacts on Duo and at the top of your contact list, you will see the option to call your Home devices.
Add filters and effects
For a bit of fun, you can add effects and filters to your video calls in Google Duo. Despite the seemingly straightforward interface, Google Duo actually boasts a plethora of filters and effects under the hood. These are especially fun to use when chatting with friends, or younger children. To apply these effects, in a video call, tap the Filters or Effects button on the right side and you can choose from the array of options available.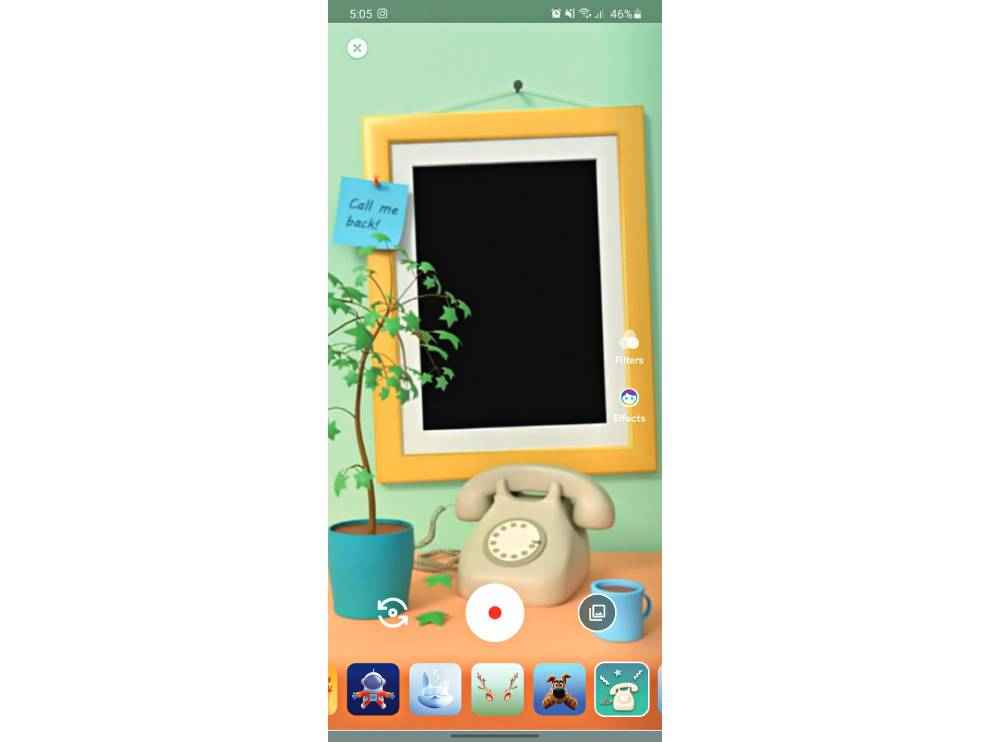 Make Duo calls from the dialer
On Android devices (most of them), you can directly make Duo video calls or even voice calls directly from the dialer application without ever having to open up Duo. First, open the dialer application on your Android phone, then navigate to your contacts and simply tap the contact's photo. Here, you will be given the option to make a regular call or send a text, and also make a Duo video or voice call.
Google Hangouts
Google does have a very confusing litany of options for socialising, however, it seems like they've narrowed it down to two – Google Duo, which we addressed above, and Google Hangouts, which branches into Hangouts Meet (or simply Google Meet) and Hangouts Chat. We take it back, it's still confusing. To simplify this, Hangouts Chat is essentially the traditional Hangouts with chatting, voice calling and video calling options, while Hangouts Meet is an official business video calling solution with support for 250 person meetings, real-time captions and more.
Share your screen
It is relatively simple to share your device screen when using Google Hangouts. When you're in a video call simply click the three dots on the top-right corner of the screen. From the list of options, select the 'share screen' option. Now you can choose how you want to share the screen – you can either share the entire screen or just individual windows. Once you've chosen, simply select share.
Add attendees to your call
You can video call up to 250 participants on Google Hangouts simultaneously if you are subscribed to G Suite. It can be quite arduous to manually type everyone's contact details in the participant list, so instead you can simply generate a web URL which will allow individuals to join the call. Simply click on the video call button when you open Hangouts in the browser and then click on the Invite button. Here, find and click on Copy Link to Share. You will have generated a link to the video conference.
See participants in a grid view
In case you are particularly taken by Zoom's tiled view, but you still prefer using Google Hangouts and you want something similar here, you can use a Chrome extension called Google Meet Grid View. Simply head over to this URL (https://dgit.in/GridView) and add the extension to your Google Chrome. Now, all the participants in your Hangouts video call will be neatly arranged in a tiled fashion similar to Zoom.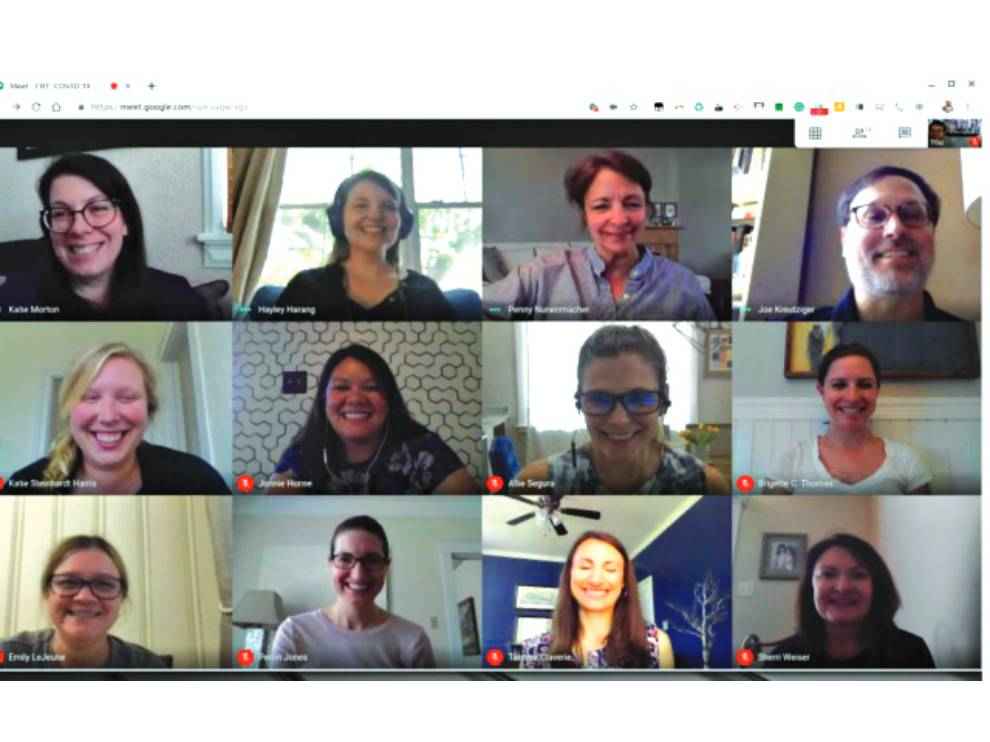 Bonus tips for miscellaneous apps
Here are some handy tips and tricks for other video calling apps that are used just as frequently by users around the world and also video calling in general.
Ensure to check your video feed in advance in order to set yourself up in the right position, ensure that you have adequate lighting for the call, and also make sure that your microphone is working properly. You can do this on mobile by simply recording a selfie video and on PC, you can check your video using a Camera app and the microphone by using a Voice Recorder app.
Ensure that you wear headphones so that you can hear the participants clearly and can also be heard clearly by others. Also, keep the mute button handy and use it generously to avoid distracting others with coughing, background noises, or fidgeting.
Make sure that you are running the latest version of your video calling app at all times to avoid facing any compatibility issues while on call.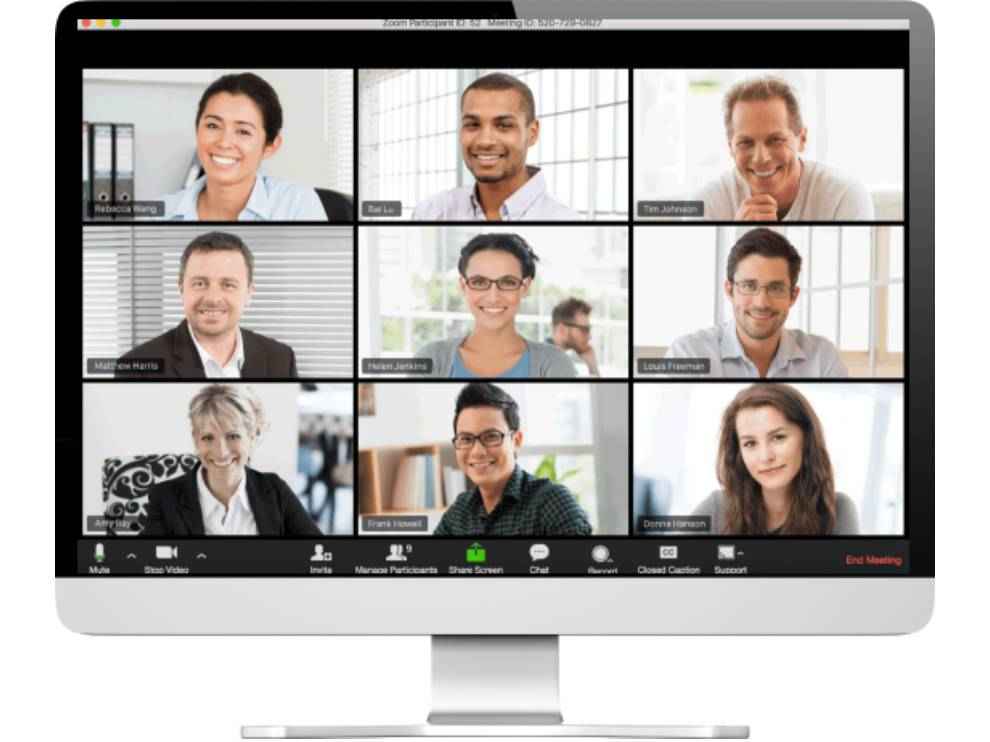 In Zoom, you can smooth out your appearance by finding and activating the 'Touch up my appearance' option in the Video settings panel. This is quite useful during the lockdown since most people have unruly hair and may generally be unkempt.
In Houseparty, ensure to lock your room by hitting the padlock icon at the bottom of the screen. This will prevent random people from joining your room and invading your privacy. You can also turn off Houseparty notifications by clicking on the smiley face on the top left of the screen and then clicking manage notifications. Simply choose the option to stop sending and receiving pesky alerts such as 'XXX is in the house'.
In apps such as Zoom, ensure to set up passwords for your meetings in order to make sure that only the people you want can attend the meeting. Zoom has also turned on default password protection.