While the average Joe often tends to take the 'connected' lives we live, in today's technologically-accelerated world, for granted, those with disabilities have never had it easy when it comes to this. This market is no niche market either. According to WHO's World Report on Disability, around 15 per cent of the entire world's population is disabled, which amounts to over a billion people. The demographic is extensive and their inclusion into the world of technology is imperative to make them more empowered than they are already.
However, it may be often seen, especially in developing or under-developed nations, that people with disabilities often shy away from gadgets and other tech products simply because of the lack of usability. According to Pew Research, 20 per cent of disabled people don't own a computer, smartphone or tablet. Fortunately, tech startups, as well as behemoths, are increasingly making an effort to change that.
With the power of modern-day technology such as machine learning and AI as well as the decreasing cost of hardware, tech companies are now enabled to craft assistive technology and build accessibility services onto their devices.These companies have also begun recognizing the financial potential of the market, as devices equipped with assistive technologies will ultimately be sold more widely.
Role of the tech giants over
The last few years, tech giants such as Google, Facebook and Apple have begun working towards making their products and services more approachable to those with disabilities, such as those who struggle with mobility, sight, hearing or speech.
Microsoft and Google conjointly offer a total of $ 45 million in grants to developers of assistant tech. Additionally, legislation on a national and international front has also compelled companies to implement web accessibility standards onto their services. Here are some tech giants that are working towards making tech more accessible to those with disabilities.
Facebook
In 2011, the social behemoth Facebook formed its Accessibility Team with the goal of catering to people with disabilities. Since then, there have been numerous improvements made to the accessibility of the social media platform such as the game-changing photo description system. So, instead of screen readers interpreting an image as something as unhelpful as 'photo' or '237ABCD.jpg', users will actually be provided with descriptions of the photos. When this feature was first introduced, it was rather rough around the edges and could only provide vague descriptions. Now, AI has been employed thoroughly to allow descriptions to be more holistic by recognizing certain actions such as walking, eating, and more.
Using Facebook's inbuilt facial recognition, the description can also include the names of people tagged in images. The Accessibility Team also added support for 25 different languages. They are now looking into developing a functionality that would allow a user to converse with Facebook's AI about a photo.
Instagram, which is owned by Facebook, also includes features to generate descriptions of photos using object detection technology.
Google
Launched in 2013, Google's Accessibility team were tasked with overseeing employee training and user research related to disabilities to ultimately ensure that all their products were as accessible as possible. Now, the company claims that all their products undergo a standardized accessibility test.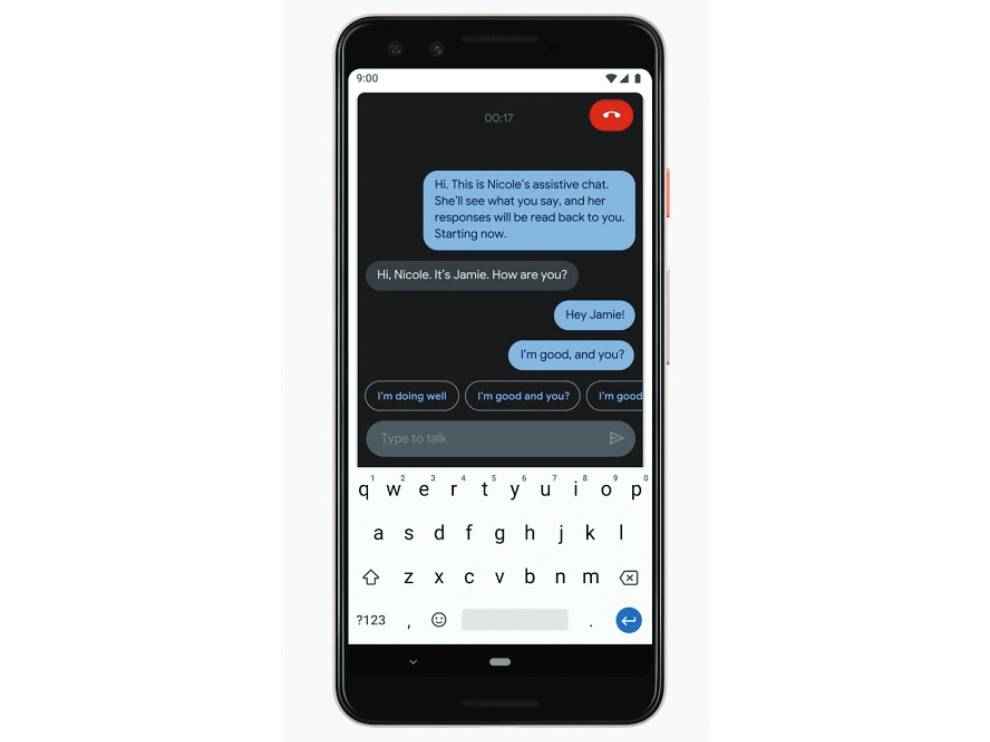 Some of the more recent endeavors the company has done on this front include ChromeVox, a free screen reader for visually-impaired users, wheelchair accessible routes integrated into Google Maps for several cities such as Boston, London, Sydney, Tokyo and more, and the Lookout app.
Lookout helps visually-impaired people navigate around by identifying objects through the user's camera and lets them know about objects or obstacles in the way. It can also read the text on signs and labels, scan barcodes and recognizes currencies.
In May, at the I / O 2019 developer conference, the tech giant also revealed three AI projects targeted towards the disabled. Project Euphonia attempts to improve a computers' ability to understand individuals who have speech impairments. Live Relay uses speech recognition and text-to-speech technology to make voice calls accessible to the deaf or hard of hearing. Lastly, there's Project Diva, which stands for DIVersely Assisted, which allows individuals to interact with Google Assistant in a non-verbal manner. An external, trigger device resembling a button is used to relay commands to Google Assistant.
Microsoft
Tech mammoth, Microsoft, has an AI for Accessibility program which has committed $ 25 million over the next five years to build technology and improve accessibility for disabled people across the globe using Microsoft products. Additionally, the company has a service called Windows Narrator that has now been upgraded to be more responsive and incorporates new features such as the ability to customize pitch, volume, reading speed in order to denote formatting such as bolded, capitalized, italicised, or underlined text.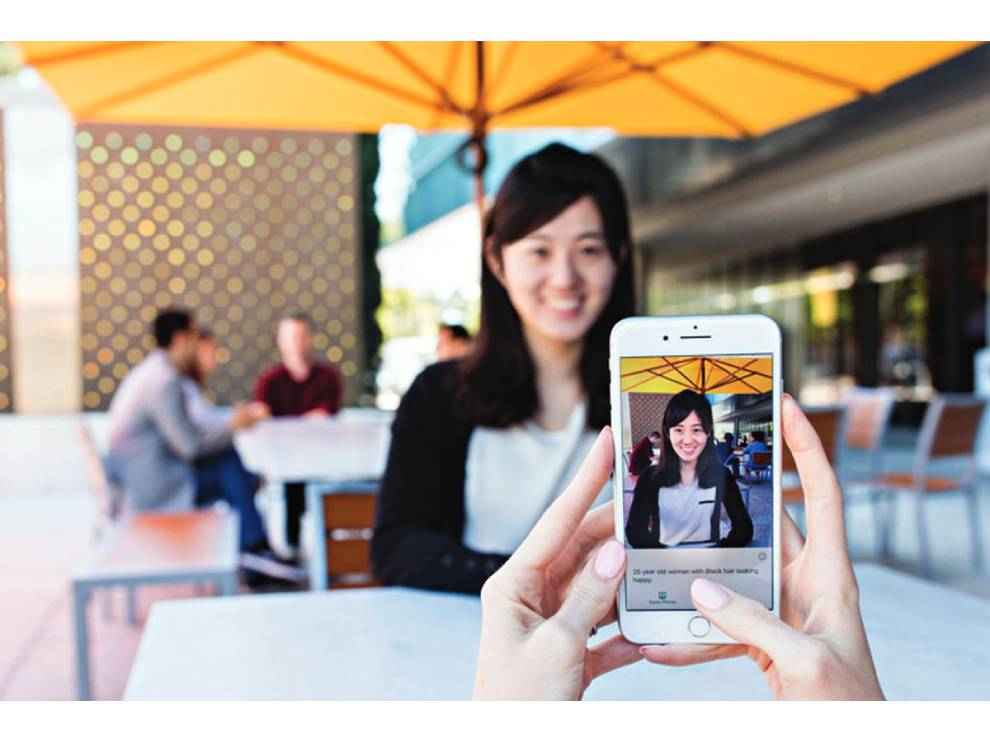 Similar to Google's Live Relay, Microsoft brought out Seeing AI in 2017, which is a free app that assists the visually-impaired by turning the "visual world into an audible experience". The app can identify and narrate things such as colors, currency, handwriting, barcodes and more using the user's phone camera. It can even describe people and their emotions.
Assistive technology products and services
From video game controllers for the disabled to robotic exoskeletons, the world of consumer technology is slowly but surely evolving to become more inclusive and universally accessible. Here are a few gadgets that could revolutionize life for people with chronic illnesses or disabilities.
Xfinity Eye Detection
Comcast recently unveiled some new features to their Xfinity X1 cable package that uses eye detection technology that enables people with mobility limitations to change the channel, access the guide, record shows and even open some apps by just using eye motions. This free-to-use software can even be used on tablets and laptops and it works seamlessly with already-existing hardware and software on devices, so users will not have to purchase a new set of gadgets to enjoy the benefits of this service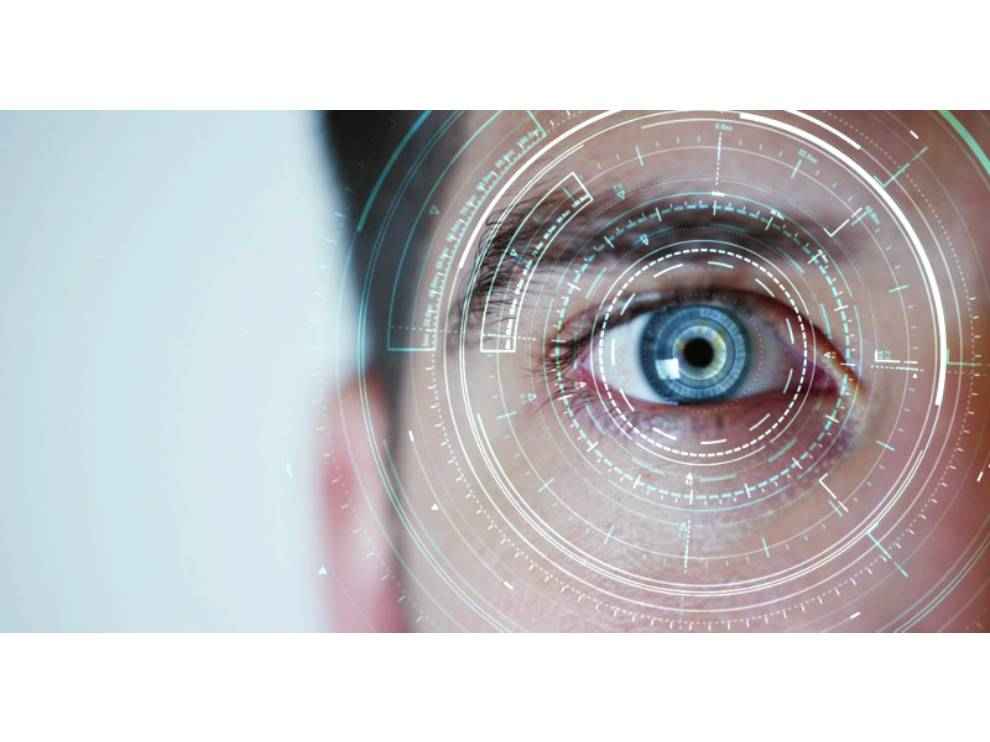 .
AirPod Hearing Aid Mode
Apple, with their revolutionary AirPods, not only changed the wireless headphones industry but also helped those with hearing disabilities. The Live Listen feature in iOS 12 turns your AirPods into hearing aids by amplifying the sound around you. It achieves this by using the microphone present on the iPhone and then amplifies and pipes this audio right into your AirPods. If you want to activate this feature, Open Settings on your iPhone, go to Control Center and then select Customize Controls. Next, tap the green plus (+) button next to Hearing and add it to your control center list. You can now enter control center by swiping down from the top-right on iPhone X or newer iPhones or swiping up from the bottom on iPhone 8 or older iPhones and then activate Live Listen.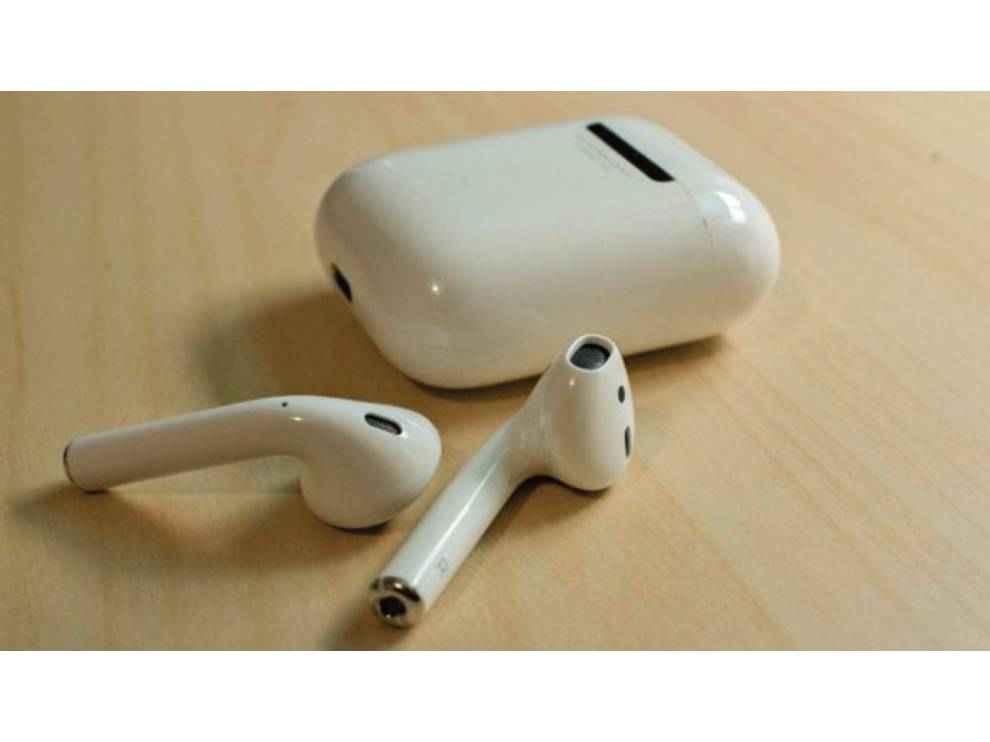 Xbox Adaptive Controller
Microsoft recently came out with their Xbox Adaptive Controller for those living with mobility impairments. The controller can be paired with an array of external assistive devices such as switches, buttons, mounts and joysticks which can control the trigger inputs on the controller. The company has also filed a patent application for a Braille-input and output controller for the visually-impaired.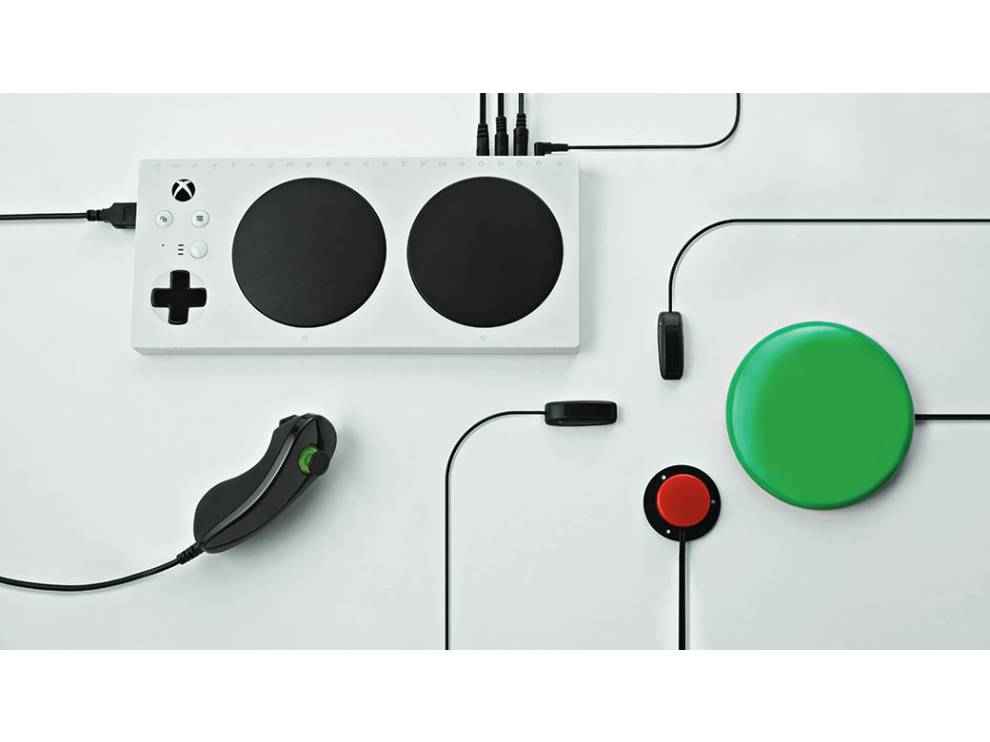 Bionic Exoskeletons
A company named Ekso Bionics develop bionic exoskeletons to help victims of stroke, brain and spinal cord injury get back on their feet. Patients secure their limbs to a bionic suit and the suit utilizes weight sensors to perceive when the user shifts his or her weight forward and then triggers the device to step ahead. It has been used extensively in injury rehabilitation centers.
LUKE prosthetic arm
Inspired by the scene in the Empire Strikes Back when Luke Skywalker's bionic hand responds to the probes of a medical robot, researchers have created the LUKE, which restores the sensation of touch! Researchers from the University of Utah utilized a DARPA-funded prosthetic arm, LUKE, and have figured out a way to allow amputees to feel around 100 sensations. A device is implanted in the amputee's residual nerves and electrodes and placed in muscles which enables an information loop that transfers signals to the brain which are recognized as sensations of touch.
NeoMano Robot Glove
This is a robotic glove that enables people to grip things more firmly and pick them up and could be especially useful for people with multiple sclerosis, cerebral palsy, spinal cord injuries or those recovering from a stroke. The glove fits over the user's index, middle finger and thumb and a single press on a Bluetooth controller will activate the titanium wires housed inside the glove which closes the wearer's hand. Users with mobility problems can hold items, twist open bottles and containers, turn pages, open doors and much more.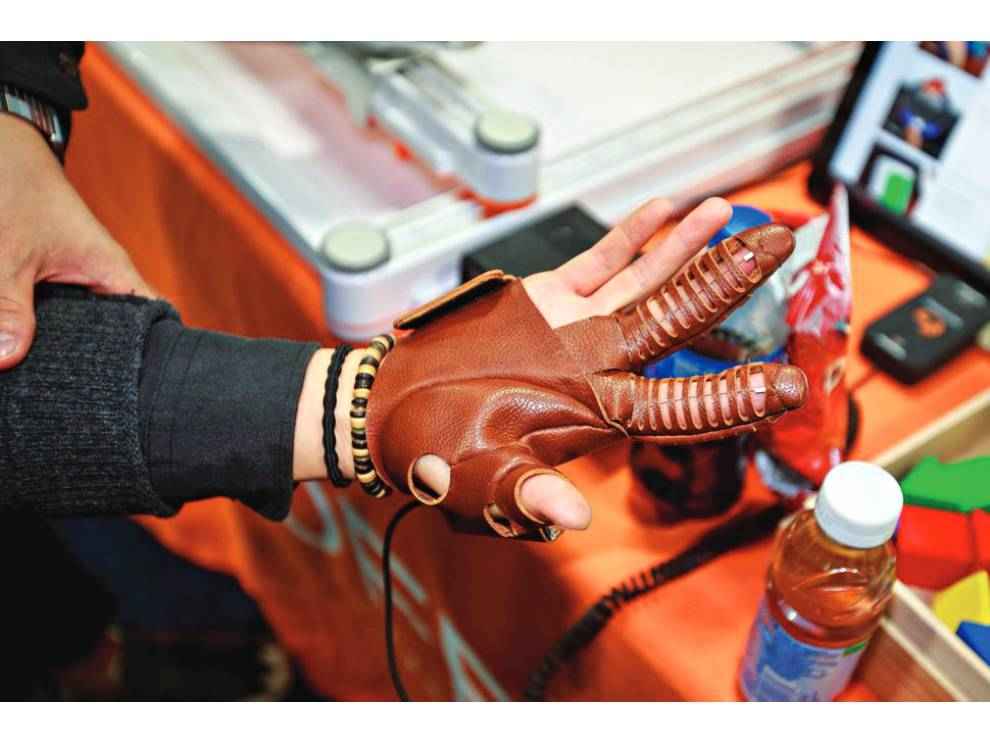 Dot
Dot is a motorized Braille smartwatch for visually-impaired users. It comes with a rechargeable battery, a touch sensor, a vibration motor and Bluetooth. Under the dial, there are four motorized modules present, with six possible dots each. Each dot can be raised as well as lowered individually and the dot is capable of displaying up to four braille characters at once. The wearer can read the dial as they would a piece of paper with braille. Upon connecting it to your smartphone, users will receive Braille notifications from their smartphone on the watch.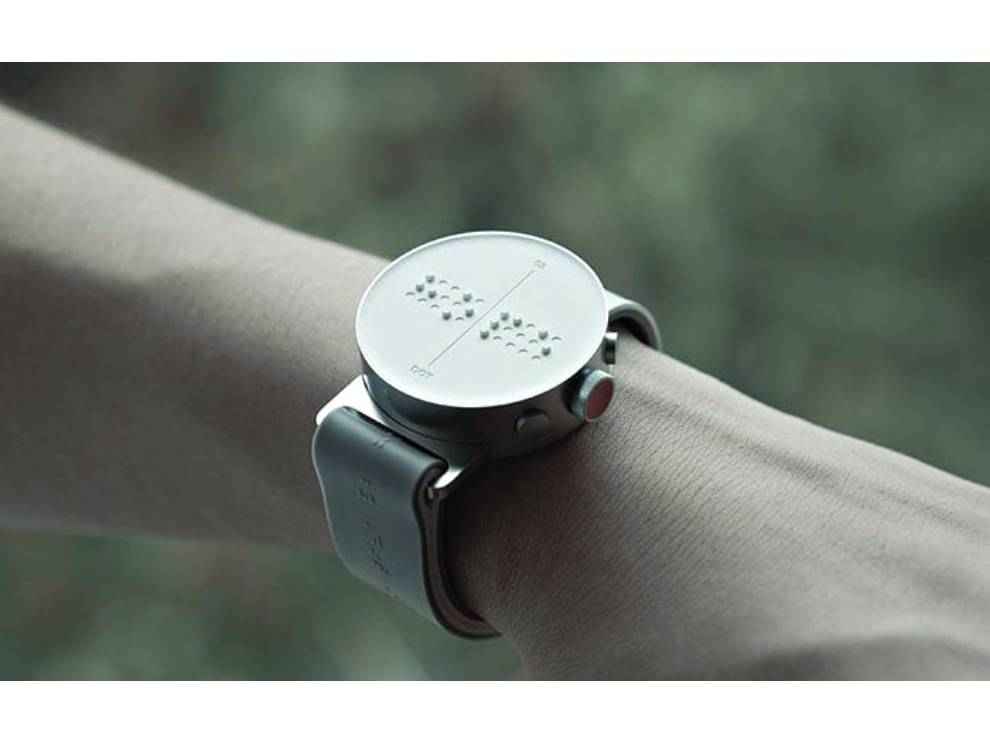 iBot
Created by innovator Dean Kamen, the iBot is a self-balancing, stair-climbing wheelchair made for the physically-challenged. This device tackles one of the most trying situations for people with limited mobility - stairs. They are nearly everywhere and navigating them on a traditional wheelchair can seem close to impossible. The iBot utilizes self-balancing technology which is similar to that found in a Segway and aims to change the way wheelchair-bound people navigate stairs.
Room for growth
technology for the disabled and assistive technology has taken major strides over the last few years. Several tech giants have even joined forces to address accessibility. For example, Facebook, Google, Microsoft, Adobe and Oath together launched an accessibility program in 2018 as part of TeachAccess. However, there is always room for improvement and this area of ​​assistive technology is no different. Nutsiri "Earth" Kidkul, lead tech instructor at the Braille Institute of Los Angeles Center told CNET that mainstream tech companies could do a better job of including accessibility features in software updates. She also stated that sighted people usually get new features way before blind or visually-challenged individuals can access them.
It is imperative that companies creating technological innovations and products keep accessibility for the disabled at the forefront while developing gadgets and services. Companies such as IBM and Microsoft have hired 'chief accessibility officers', a relatively new occupation, in recent years and most tech giants have a sizeable accessibility team. Smaller companies must attempt to follow suit and employ a few, or at least one, disabled individual to understand their perspective more holistically.Also, they must be hired for all roles, and not just ones tied to accessibility since a product or service's accessibility quotient is not determined by the efforts of one team but by an amalgamation of teams working together that are all collectively responsible for the creation of said product or service.