There were a couple of recent graphics card launches and that obviously spiked up the number of people reaching out to us over email and on social asking for recommendations or reviews or if they should bother upgrading their existing rigs to make the most of the new cards. So let me clear that up for you folks thinking of going down the same road. If you have tonnes of money then you can get a flagship RTX 2080 Ti which starts from `79K for the cheapest reference design partner board and can go up to `130K for some of the exotic looking ones with a brick for a cooler. AMD has the Radeon VII in the high-end segment but stocks are severely limited and the RX 5700 XT is a better choice, if you want to stick with AMD. Instead of classifying the cards as high-end, mid-range and entry-level on the basis of arbitrary metrics, I've decided to put down the resolutions for which they are good for.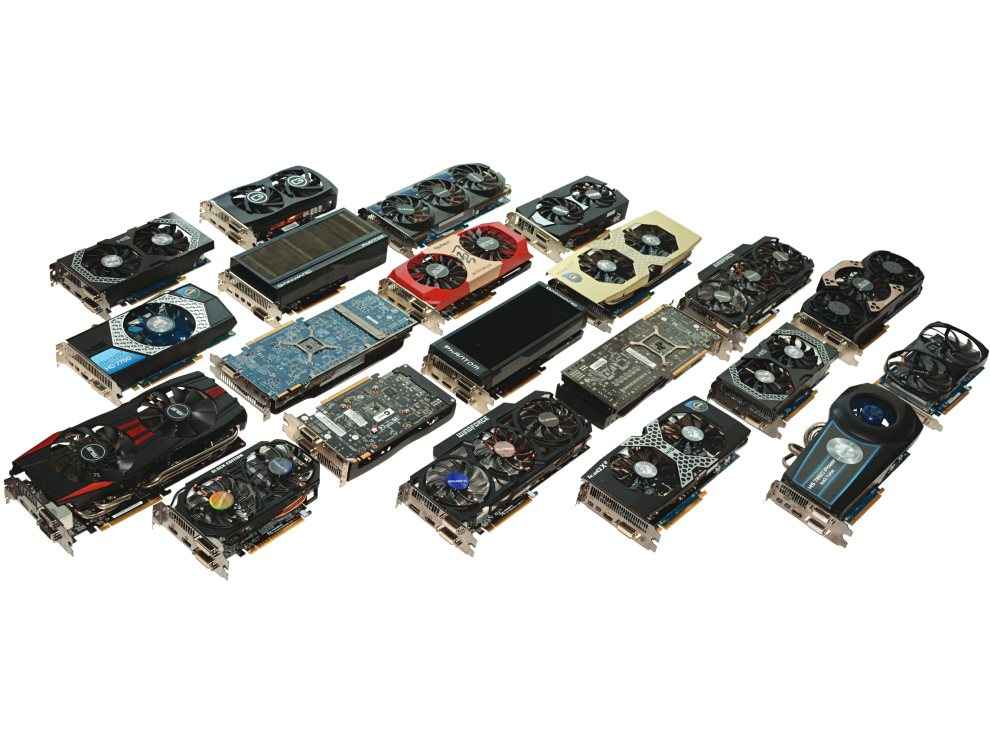 These cards are sorted on the basis of gaming performance so depending on what your budget is, you can figure out which card would let you game the most. Obviously, you can make even the entry-level cards last for many years by dropping the video settings within games in a mindful manner. The accompanying software with graphics cards, be it NVIDIA's GeForce Experience or AMD's Radeon ReLive, have similar features which will intelligently configure your graphics settings or even dynamically alter the resolution mid-game to give you better FPS.
Speaking of drivers, AMD's drivers get a bad rep for their instability and even NVIDIA have had a few problems of recent times. Unless I run a side-by-side comparison of different scenarios, games, benchmarks and other day-to-day operations, I can't say which is better and which isn't. Ideally, you should check the release notes to get a better idea.
Resolution 1440p - 4K
Price `34K-79K
NVIDIA GeForce RTX 2080 Ti
NVIDIA GeForce RTX 2080 Super
NVIDIA GeForce RTX 2080
NVIDIA GeForce RTX 2070 Super
NVIDIA GeForce GTX 1080 Ti
AMD Radeon RX 5700 XT
AMD Radeon VII
NVIDIA GeForce RTX 2070
AMD Radeon RX 5700
NVIDIA GeForce RTX 2060 Super
Resolution 1080p - 1440p
Price `15K-26K
AMD Radeon RX 5600 XT
NVIDIA GeForce RTX 2060
AMD Radeon RX Vega 64
NVIDIA GeForce GTX 1070 Ti
NVIDIA GeForce GTX 1660 Ti
AMD Radeon RX Vega 56
NVIDIA GeForce GTX 1660 Super
NVIDIA GeForce GTX 1660
AMD Radeon RX 5500 XT 8GB
AMD Radeon RX 590 8GB
AMD Radeon RX 580 8GB
Resolution 720p - 1080p
Price `5.3K-13K
AMD Radeon RX 5500 XT 4GB
NVIDIA GeForce GTX 1060 6GB
NVIDIA GeForce GTX 1060 3GB
AMD Radeon RX 570 4GB
NVIDIA GeForce GTX 1650 Super 4GB
NVIDIA GeForce GTX 1650 4GB
NVIDIA GeForce GTX 1050 Ti
AMD Radeon RX 560
NVIDIA GeForce GT 1030
NEED TO HAVE A CARD
`2.3K
NVIDIA GeForce GT 710
Disclaimer: We've excluded a few cards here due to lack of availabiltiy.
Buying advice
A dream come true
Hello Agent001,
I've been an avid reader of Digit magazine since the times of Chip India throwing tough competition to Digit. Since the time when Jasubhai Media group used to run the show. For many years, I've been reading Digit and enjoying the content so much. Digit has evolved to providing tech tips to reviewing high-end gadgets that a common man can only dream of.
I remember the days when we had to buy SKOAR! as a separate magazine and it used to be expensive. Reading Digit for all these years, I've been seeing so many builds and great components for gaming rigs.
Ever since then I've always dreamt to have an awesome gaming rig self-assembled. And now the time has come for it to turn to reality. After hours of googling, I've selected a few desired components and the specs seem to be amazing and they fit my requirement. I'm a casual gamer and would use this rig for 50% gaming and 50% video/image editing and some game building using Unity. This rig will be used for my work-related applications and for some sandboxing stuff but it'll mostly be gaming.
So the question here is I've chosen the Cooler Master HAF XB EVO for my case since this looks like a box that has good ventilation and looks decent. It houses a 2x USB 3.0 on the front panel & has 2x expansion slots for 3.5-inch and 2.5-inch drives. The mobo can be shelved in the second rack and has awesome cooling. The case has HAF and great ventilation. Only thing bothering is that it's a pretty old case and some vendors here are saying choose better.
Also, I'm wondering if my Sapphire 8GB RX 5700 will fit in it? Lastly, I'm not much of an RGB fan. So do you think the specs and everything I've chosen is a good fit?
Your tips & suggestions matter to me a lot so I hope you can help me build my dream PC. Also, I won't be overclocking or water cooling but plan to use AIO for both graphics & CPU.
Specs-
CPU - AMD Ryzen 7 R7 3700X
Motherboard - GIGABYTE AORUS X570 Elite
Graphics Card - Sapphire Radeon RX 5700 8GB
Monitor - LG 22M38H 22-inch
Memory - Corsair Vengeance LPX 16 GB 3200 mhz. CMK16GX4M1E3200C16
Memory - Corsair Vengeance LPX 8 GB 3200mhz. CMK8GX4M1E3200C16
HDD - Seagate IronWolf SATA 10Tb NAS ST10000VN0004
Keyboard - Zebronics MAX PLUS
Cabinet - Cooler Master HAF XB EVO
SSD - Crucial P1 M.2 PCIe NVMe 500GB SSD CT500P1SSD8
SSD - Lexar NS100 1Tb SSD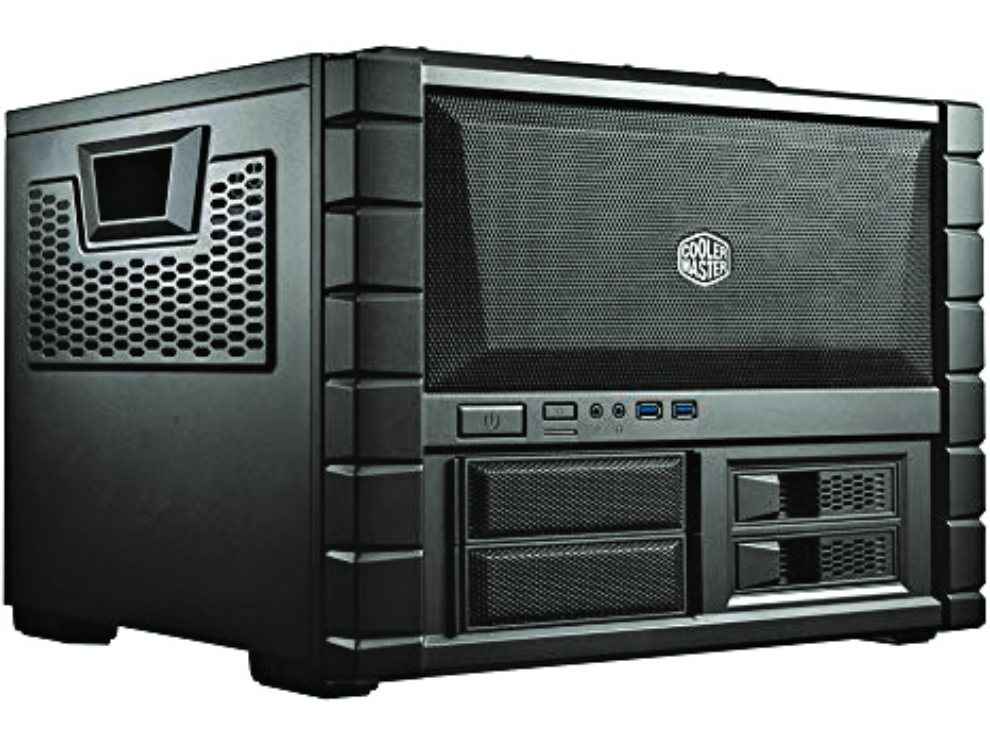 I plan to cool the CPU with an AIO (CM Master liquid 240M) & disassemble the RX5600 and add GPU bracket by NZXT and liquid cool the GPU with NZXT X52. Jam all these inside the HAX XB EVO. Is the Aorus Elite a better suited motherboard or are there any alternatives? I'm inclined to Aorus Elite for some reason but if there's a better option then let me know.
I don't plan to overclock and am definitely not into RGB so this case suits my style but your feedback would be very very helpful.
So please suggest & help me build my dream gaming rig :).
–Kiran Kumar
Hey Kiran,
Your components are compatible with each other and the motherboard along with the graphics card will easily fit into the Cooler Master HAF XB EVO. Secondly, the RAM modules, while they are of different capacities, the timings are the same so it shouldn't be a problem. The case has provision to fit one 240mm AIO in the front and one 120mm AIO in the rear, so you can't use the CM MasterLiquid 240M for the CPU and the NZXT X52 for the GPU. You will have to switch to a 120mm AIO for the GPU or the CPU. Under load the RX 5700 can consume about 230 Watts and the 3700X will eat up about 90 Watts. The heat dissipated will be of slightly lower but similar proportions. So it's better that you use a 240mm radiator for the GPU and a 120mm radiator for the CPU. You should be able to set up this configuration. The motherboard is fine, there's no problem with it and I don't see any resource conflicts given the number of devices you plan on connecting to it. Unless you're planning on utilising PCIe Gen 4.0, you really don't need an X570 motherboard. Instead, you can make do with a B450 board and save plenty of money. The B450 AORUS ELITE is a pretty good candidate and you can save about 10K by switching to it. 12 TB of storage certainly seems to be a lot. That 10 TB drive alone is going to cost a lot. Ideally you should calculate if you really do need that much space. A fast internet connection is often enough to quickly download your games from your platform of choice whenever you want. You can switch your monitor for a Dell P2417H which is an office monitor but it's got a better contrast ratio than the 22M38H, has better colour reproduction and has a flicker-free backlight. Also, 24-inches is sort of the sweet spot but it's entirely up to you. A higher refresh-rate alternative would be the ViewSonic XG2402. You haven't mentioned anything about your PSU and that's quite an important component. Something such as the Cooler Master MWE 650 or the Corsair CX650 should be more than sufficient. Lastly, you can switch to a larger case if you want. The vendors are probably asking you to switch because the XB EVO is a pretty old case and if there are any problems, you might not be able to get a replacement. That being said, passive components such as the case rarely need any maintenance.