18 tips and tricks for Android 9 Pie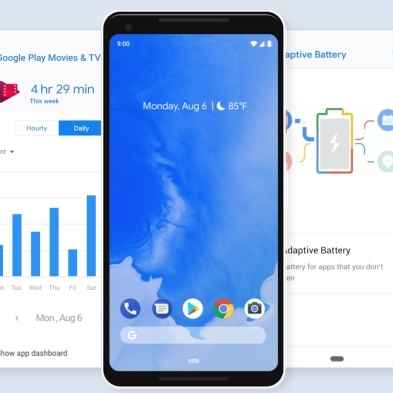 Only about 10.4 per cent Android smartphones run Android 9 Pie as of now, as per Google. Therefore, as time passes, eligible smartphones are continually getting the update to Pie. Additionally, Project Treble has ensured that several phones already have the beta versions of Android 9. Smartphones out there are vying for their own tasty slice of Pie. Android One phones, Samsung Galaxy J series, a number of LG smartphones and many others will be getting the update somewhere around the last quarter of this year. Smartphone users who receive the update the Pie can make the most out of their phone by using some of the nifty tips and tricks made possible by this update. Let's have a look at 18 such tips and tricks smartphone users can utilise with Android 9 Pie.
Quickly message a contact who didn't answer your call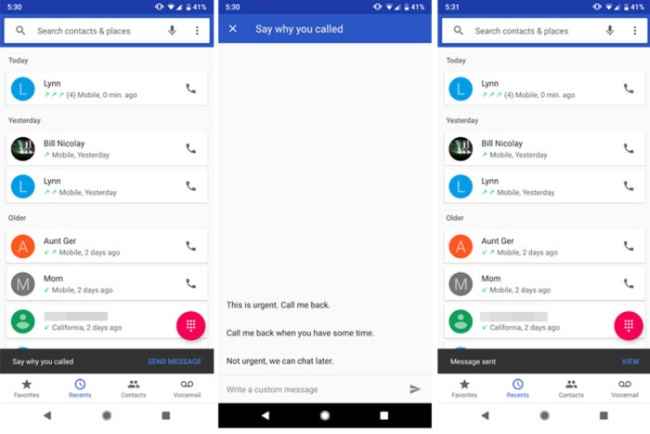 If you call a contact and they fail to answer your call, an alert will pop-up at the bottom of the Phone app which will prompt you to send a message to that contact saying why you called. Once you tap that alert you will be taken to a new message screen which also houses some suggested responses and a field where you can type your own message. Once you have composed the message, you can directly send it, without having to open your Messages app.
Rotate your screen even when auto-rotate is off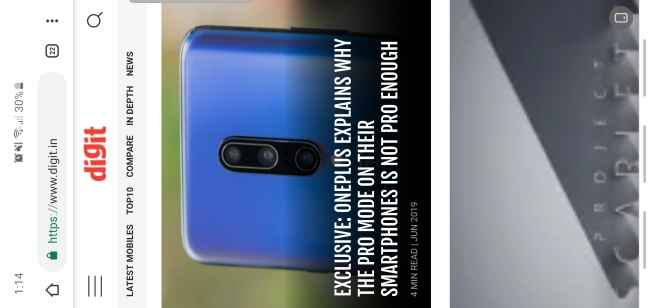 Smartphones use accelerometers to change orientation depending on which way the device is being held. However, we've all witnessed its sensitivity which sometimes causes false switches, especially when you're lying down. This is why many people turn auto-rotate off. In Android Pie, there's a fix to this issue which works when auto-rotate is turned off, just as many people prefer it. Suppose you're using Chrome, like the image above, and you flip your phone to view the website in landscape mode, a small icon will appear at the far right of the navigation bar that resembles an auto-rotate icon. Tap it and the phone's orientation will be locked in landscape mode. Flip your phone upright and the icon appears again. It's quite genius!
Select text or images in the Recent Apps window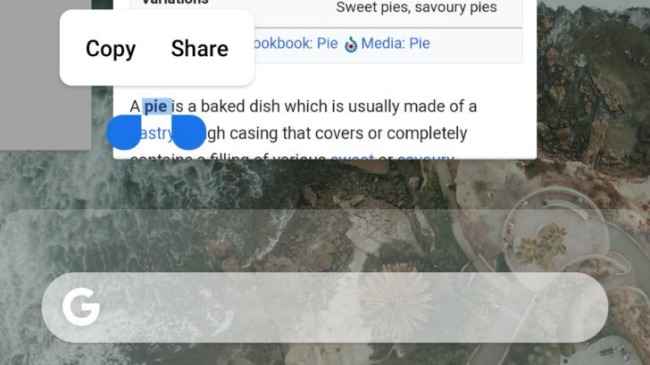 This feature is exclusive to Pixel devices only, for now, however, it is very useful so we decided to include it in our list. The brand new multitasking or overview window in Android Pie is not just a snapshot of all your recent apps. Instead, it can be used to select or copy text and images which can then be shared or pasted in another app. When you're in the recent apps window, you need to long-press on a screen of your choice to either select a picture or bring up copying handles without needing to actually launch the app. This copied data can then be brought over to any other app.
Connect five Bluetooth devices at the same time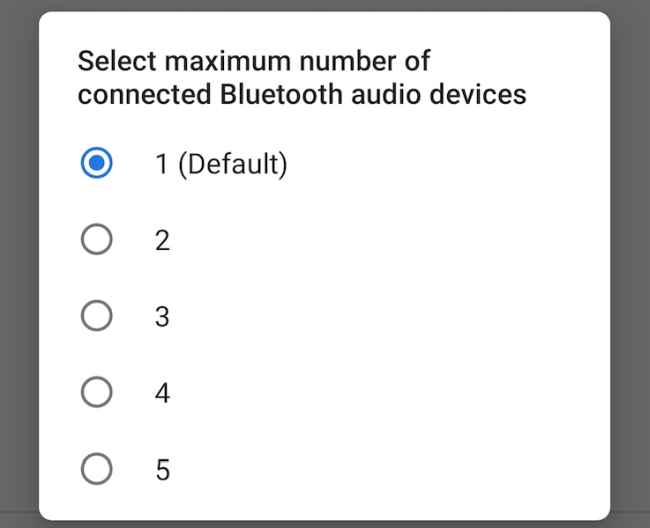 Previous versions of Android only allowed users to connect to one Bluetooth audio device, however, with Android Pie that number has now been raised to five. So, you will not need to switch between paired devices any longer when you want to use another one. All you need to do is connect to additional devices. In case you actually want to reduce the number of devices your smartphone can concurrently connect to, first enable Developer options by clicking on Build Number in the About Phone section in Settings continuously and then scroll down to Maximum connected Bluetooth audio devices option and select a lower number.
Turn any app action into a permanent shortcut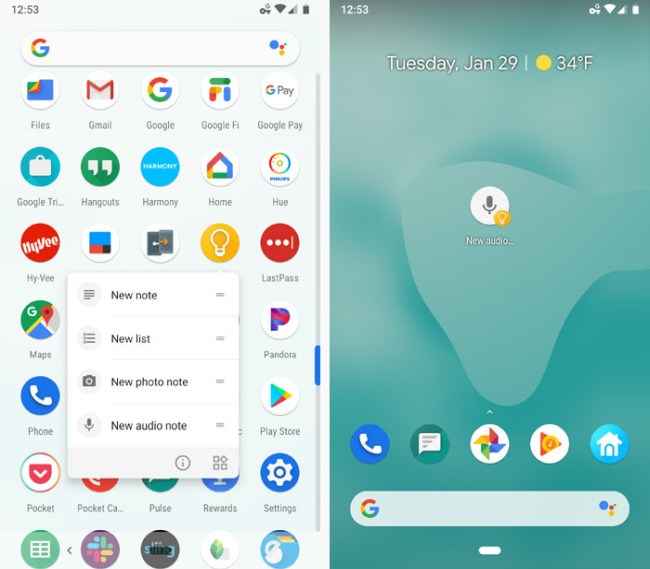 Android's App Actions are actually astonishingly useful but can be a pain to access if you want to use them often. To obtain easy access to any app actions that you use regularly, you can simply make it a shortcut on your home screen. Tap and hold an app, and then do the same for an app action that pops up in the list and then simply drag it to your homescreen. This way you can easily access the app action you require, even if the system shuffles around the actions and it is lost from the drop-down list.
Turn on dark theme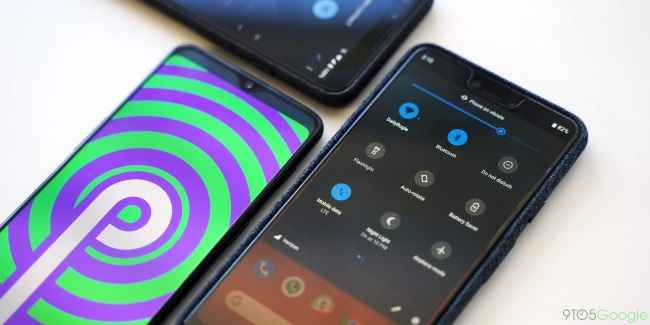 Android Oreo did kind of house a makeshift dark theme or mode on Pixel phones, which triggered only when a predominantly dark wallpaper was applied to the home screen. This dark theme was applied in the app drawer and notification shade. Now, with Android Pie, you can enjoy this sought-after feature with any wallpaper. Go to Settings > Display > Advanced > Device Theme. Here you can choose the Dark theme or allow it to change automatically based on your wallpaper.
Quickly put your device on vibrate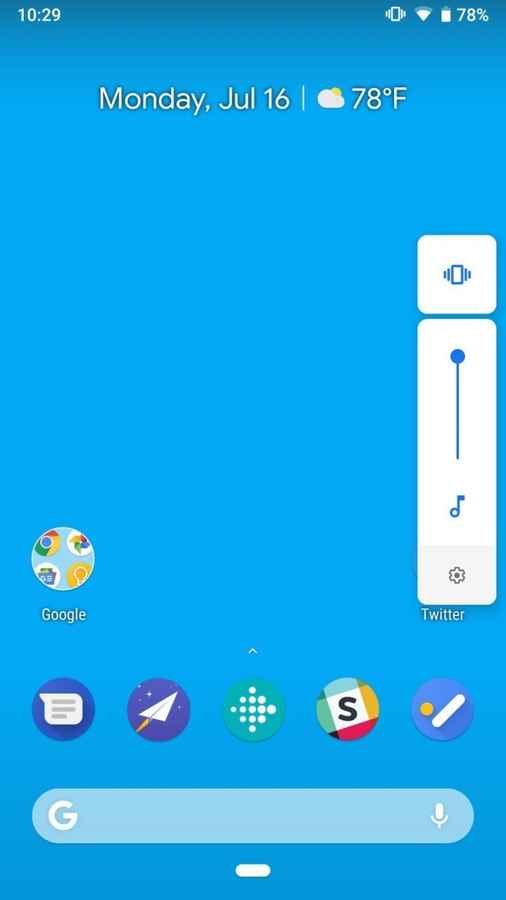 The volume slider has changed significantly in Android Pie. It appears on the right side of the screen instead of the top, however, the appearance isn't the significant change we are talking about. The update has given users a couple of ways to put their phone of vibrate really quickly. The best one, in our opinion, is a key shortcut. Holding down the volume up and power buttons together will trigger the phone to go into vibration-only mode. You should feel a small vibration when this has been activated. Additionally, you can also tap the button on top of the ringtone volume slider on screen to immediately put it in vibration mode.
Gesture navigation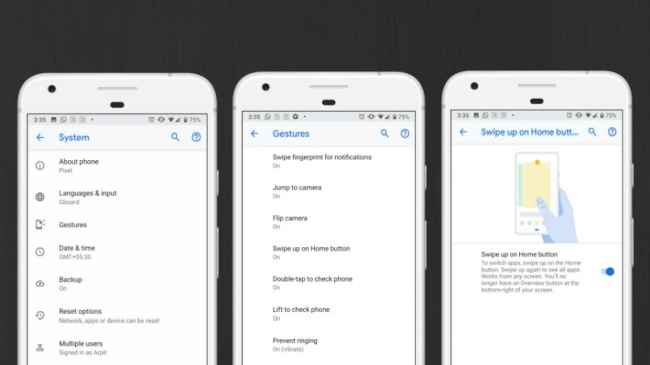 Android Pie has adopted a more iPhone X-style navigation system which ditches the overview button and adds more swipe controls. The controls are - swipe up on home to see all the recently used apps, and then swipe up again to access the app drawer. You can tap the elongated home button to return to your home screen at any time. When in recent apps window or overview, you can swipe right and hold on the home button to slowly scroll between apps and release to open the middle app. You can also swipe right and quickly release on the home button to go to the previous app. This system takes some getting used to, but over time it can prove to be faster than the conventional 3-button layout system.
Mute all repetitive notifications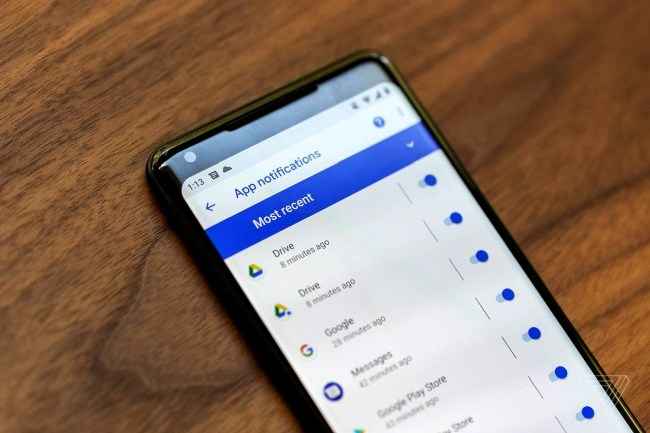 Android Pie can actually recognise when you have been constantly dismissing notifications from the same app and will ask you if you want to mute them or allow them to keep displaying. This is a nifty little feature since most of us don't want nonstop notifications from food ordering apps, travel apps and more. However, if you do want to bring back notifications from any app you have muted, you need to open Settings > App & notifications > Notifications. Here you can see how many alerts each app has sent and toggle the notifications on or off as you require.
Reset the Adaptative Battery feature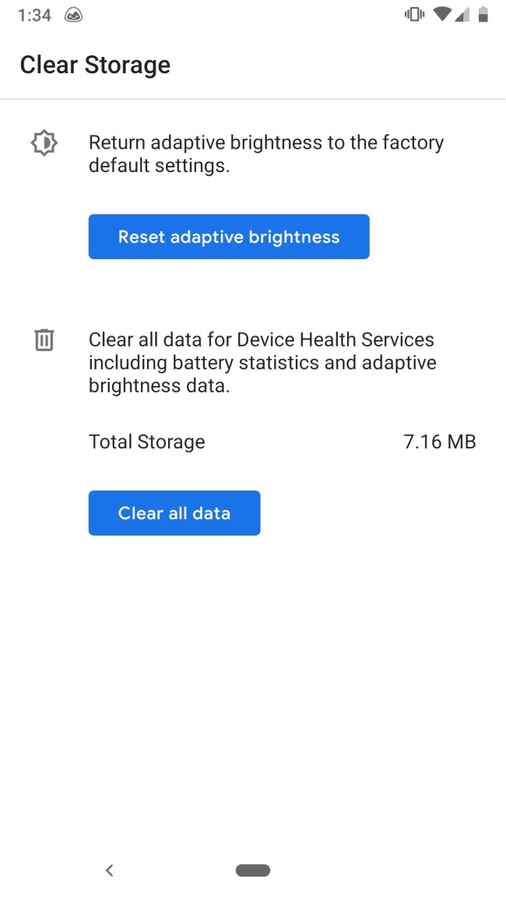 Android Pie uses machine learning for their Adaptative Battery feature which shuts down unused apps that are running in the background to preserve battery life. In case this feature picks up bad habits, you can reset the feature without having to wait to it to learn the right behaviour. Head over to Settings > System > Advanced > Reset Options > Erase all data. It is a nuclear option, but Google says it is the only way to wipe out everything the Adaptative Battery system has learned over time. However, it will begin learning fast again and enforcing battery-saving knowledge. Use this method as a last ditch effort since it is extreme.
Minimise the distraction your phone causes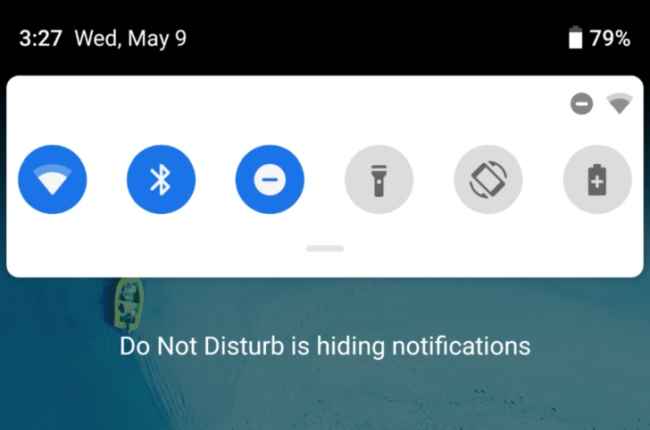 In Android Pie, the Do Not Disturb mode has been beefed up quite a bit. Rather than just silencing incoming alerts, like it always has, it can also hide pop-up notifications. This way your phone will not light up at all and will not show anything in the status bar other than critical phone alerts such as battery low indicator. To configure this mode to your taste, you need to visit Settings > Sound > Do Not Disturb.
Take screenshots faster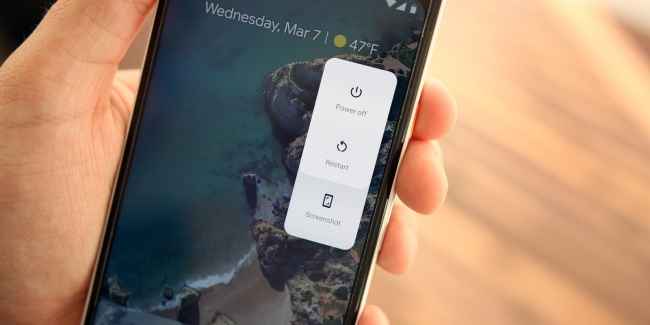 While the old combination of volume down button and power button still works just fine, you can now use a new technique to take screenshots on Android Pie as well. All you need to do is hold down the Power button and tap Screenshot. This method has proven to be easier when users are taking screenshots with one hand. Additionally, you can also tap Edit on the notification of the screenshot and add text, drawing or more to it later.
Put limits on screen time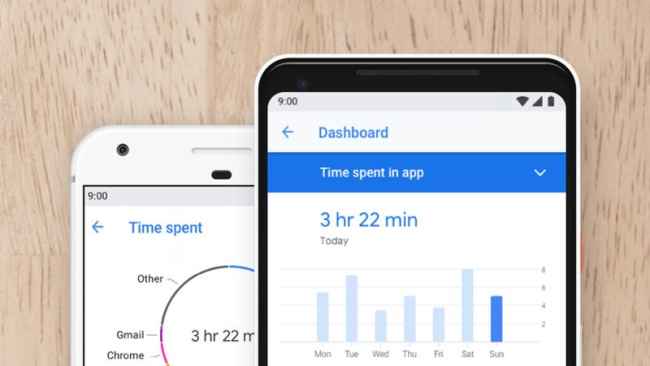 Google's Digital Wellbeing tool is a brand new option which appears in Settings. If you've been spending too much time on Instagram or PUBG Mobile and figure out that you should cut that time down, you may not actually know how to get about it. The Digital Wellbeing Tool allows users to see which apps they're spending excess time on, your total phone unlocks and total notifications for the day. You can set soft time limits on the apps you have been using excessively. They can be disabled again as well, which is counterproductive but at least it is something.
Use Wind Down to gently be pushed to sleep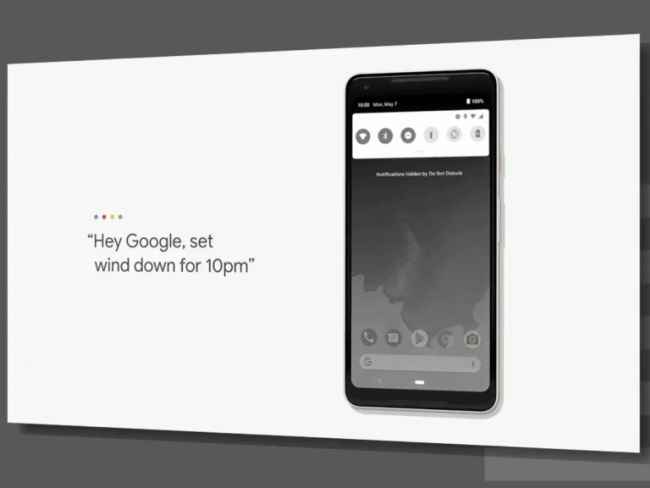 Wind down is a nifty feature which uses a few tricks to gently push you into going off to sleep and not stay up using your phone. We have all been victims of using our phones excessively before sleeping which often leads to unhealthy sleeping patterns. Wind Down attempts to counteract this issue. You can set your bedtime and as the time approaches closer, your screen will be greyed out, the blue light filter will be turned on and Do Not Disturb will be enabled. All the changes are reversed when you wake up.
Keep your phone on with fingerprint sensor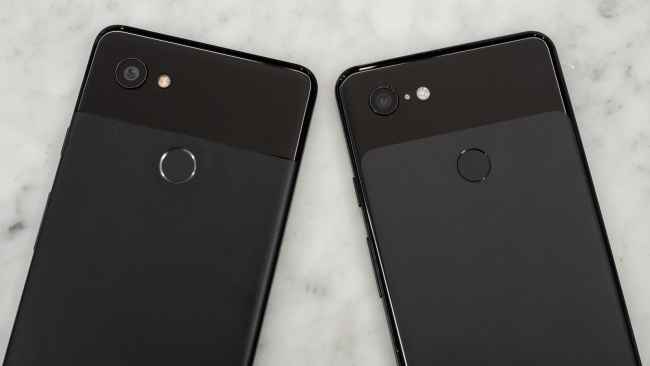 As long as your phone has a traditional fingerprint sensor and not one of the new in-display fingerprint sensors, you can use this feature on Android Pie. Simply touching your finger to the sensor, even if it is for just a split second, the screen will keep itself from timing out and going dark. This is a trick that is lesser known, so you're welcome in advance.
Turn off Hotspot directly when no devices are connected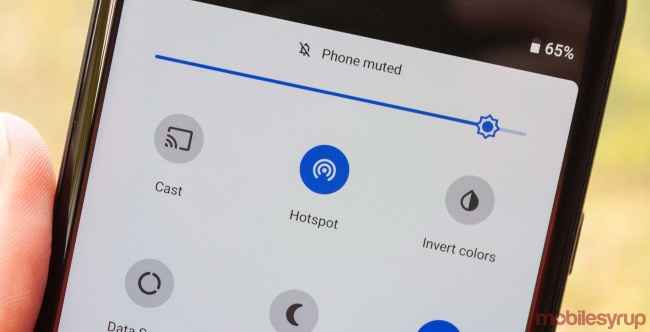 This feature is usually on by default on Android Pie devices. Android 9 will turn off your Wi-Fi hotspot automatically if no devices are connected to it at that point in time, so you don't have to worry about wasting power. In case the feature isn't active on your Android Pie device, you can look at the Network and Internet section in Settings and select Hotspot and tethering > Wi-Fi Hotspot > Advanced. Then you need to make sure that the toggle next to 'Turn off hotspot automatically' is on.
Lockdown mode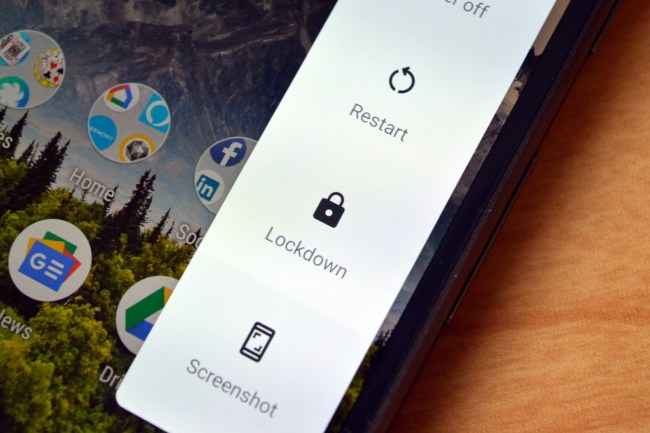 Lockdown mode on Android Pie disables all Smart Lock and biometric security options and then will require you to enter a PIN, password or pattern to enter your home screen. The idea is to keep anyone from being able to force you to unlock your phone with your finger, face or another such method. To activate it, you will have to go to the Security sections in Settings, tap on Lock screen preferences and then activate Show lockdown option. If you need to use it, press and hold the power button and activate the 'Lockdown' command.
Find the Pie easter egg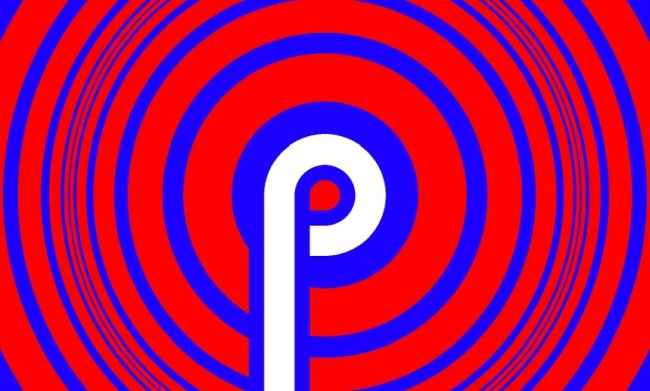 Google has always been hiding a fun Easter egg inside its major Android releases, however, you need to know where to look to actually find it. Here's how to do it on Android Pie. Go to Settings > System > About Phone > Android Version. Tap Android Version a few times and you will enter a screen which has a giant P that is surrounded by trippy animated circles. You can pinch the screen to resize these circles and you can change colours by pressing the back button.