18 IoT devices that make your home smarter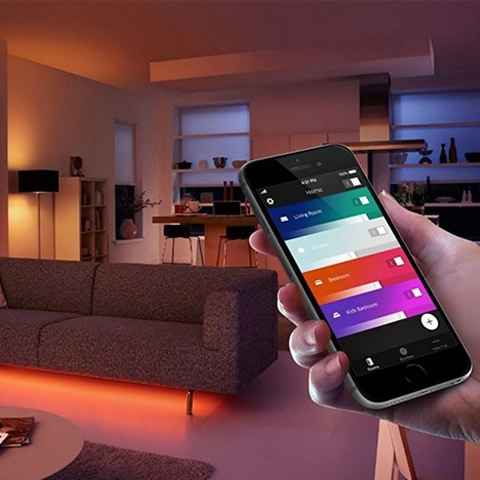 It's enthralling to witness the rapid progression of IoT (Internet of Things) through the years. While devices such as PCs, laptops and smartphones have enjoyed internet connectivity for years, products such as clocks, lights, doorbells, speakers, window blinds and many more are getting connected to the internet increasingly. Chances are that you can name any device and you will probably already be able to find a 'smart' version of it. IoT is a key component of home automation and smart homes. Let's look at a comprehensive list of 18 IoT devices that will make your home 'smarter'.
Bitdefender BOX2
Now that we are recommending a host of IoT devices for your home, you will need something to protect them from threats such as hackers, malware and more. Bitdefender BOX 2 is a security appliance for smart homes. It can shield all of your IoT devices from a host of threats. It is essentially a supercharged router which can actually replace your old router altogether or run alongside your current networking kit. The BOX 2 acts as a firewall which watches incoming connections to keep threats at bay. It also blocks outgoing requests to malicious websites.
Link | Price: ₹25,576
Logitech Circle 2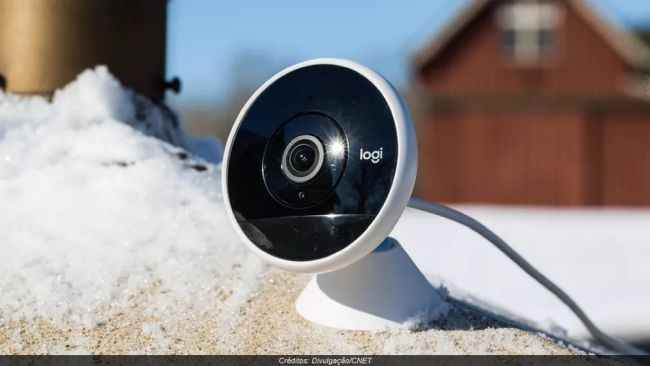 The Logitech Circle 2, unlike its predecessor, is rated as an indoor and outdoor use wired security camera with 1080p HD live streaming, a 180-degree viewing angle and 24-hour event-based cloud storage which is also free. The device works with Amazon Alexa, Apple HomeKit and Google Assistant. For a monthly fee, users can also access longer video clip storage options, person alerts and customisable motion detection zones in the house. It is useful for home security since it sends prompt motion and/or person alerts to the user's smartphone providing them with much-needed ease-of-mind when they are travelling or working.
Link | Price: ₹23,617
Behmor Smart Coffee Brewer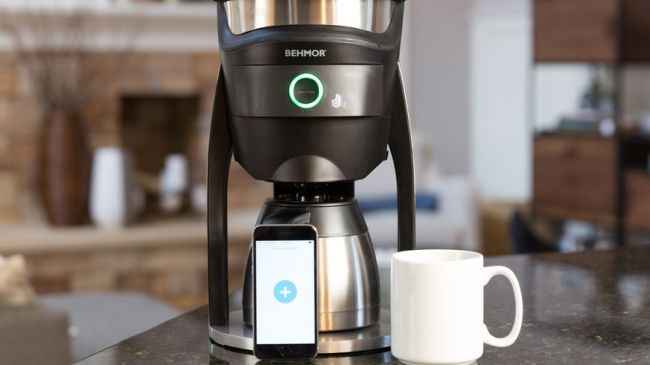 The Behmor Smart Coffee Brewer makes excellent coffee (it better do that at this price point!), and also links to a mobile app to offer the user an astounding amount of control over the coffee-making process. This brewer has managed to meet the SCAA's rigorous brewing standards as well, therefore, it is not just 'smart' but efficient at its primary job as well. Its built-in WiFi radio allows users to use the app and control brewing processes like water temperature, presoak time, type of toast right from their smartphone.
Link | Price: ₹29,464
Amazon Echo Plus (2nd Gen)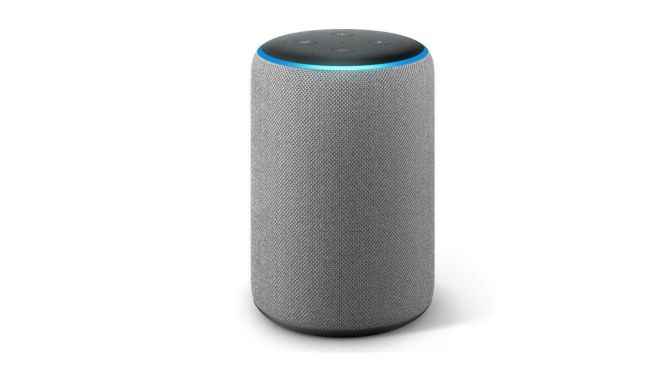 Back in 2017, the first Echo Plus was launched as a premium smart speaker which was added to the lineup of Amazon Echo products. It separated itself because of its superior audio quality when compared to products like the Dot. It also has the smart capability to act as a hub for all the smart devices that reside in your home. So communication with say, your Philips Hue bulbs, your Nest Security cams and more is possible and easy. The 2nd gen Amazon Echo Plus comes with the same abilities along with a refreshed, beautiful design and improved audio drivers.
Link | Price: ₹14,999
Nest Thermostat (3rd Gen)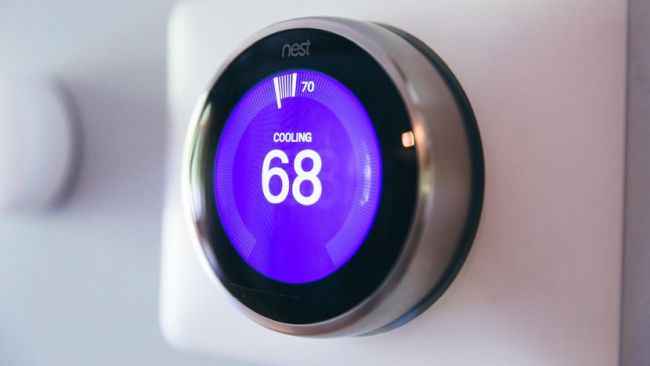 The Nest Thermostat has Wi-Fi enabled which allows users to remotely adjust the temperature in their home via a smartphone or PC, and it even creates custom auto-adjusting temperature schedules after learning your daily routine. The 3rd generation model has a larger screen and is notably slimmer than the previous renditions. It also comes with a new sensor which is better at sensing your presence from a distance and then displays the time, indoor temperature and the present weather forecast. It also supports voice integrations with Alexa and Google Assistant, however, it isn't compatible with Apple HomeKit.
Link | Price: ₹35,999
Awair Air-Quality Monitor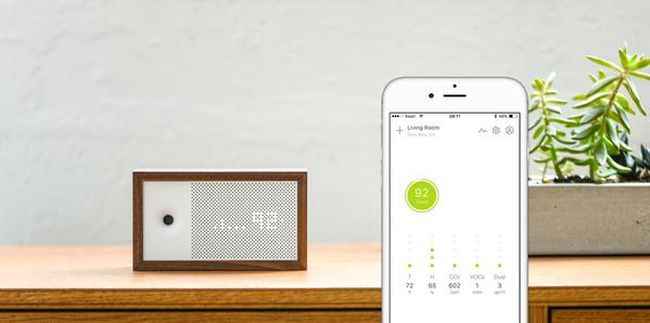 Awair is a smart air-quality monitor which allows users to easily track and monitor several air-quality factors, that could possibly impact their health, through their smartphone itself. The 2nd generation model adds the ability to track airborne particulate matter that can be smaller than 2.5 microns. Inhaling these small particles can lead to diminishing lung function, and can aggravate conditions such as asthma and heart disease. Numerical levels of temperature, humidity, CO2, chemicals and dust can be displayed on the device too, along with the score to rate the present air quality.
Link | Price: ₹14,841
Nest Protect Smoke Plus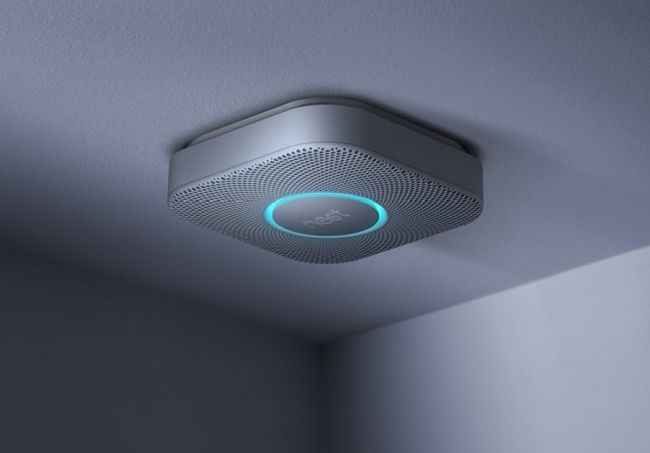 Even though these aren't seen prevalently in Indian homes, smoke detectors are handy devices that can evade disasters. Smart smoke detectors, such as the Nest Protect Smoke Plus, will send users an alert on their smartphone in case of an emergency. The circular LED light changes colours depending on the situation - yellow for smoke or CO2 that has not reached critical levels, and red means the danger is at a critical level. It also sends spoken alerts which tell you the exact nature of the emergency. Features such as a motion-sensing nightlight and self-checks are welcome touches as well.
Link | Price: ₹25,999
Philips Hue Bulbs and Lighting System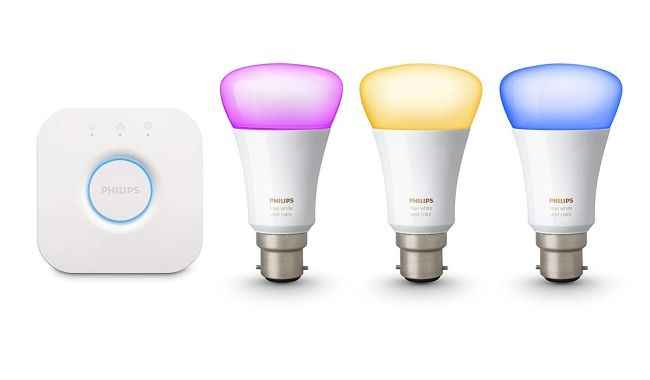 The Philips Hue lighting system is probably one of the most popular IoT products of all time. It basically functions as a personal lighting system which allows users to control the light and create the exact ambience they desire right from their smartphones or tablets. Users can set smart controls for when they are away from home as well. The app can also be used to set schedules, for comfort dimming, wake up and well-being modes and can even sync with movies and music.
Link | Price: ₹9,995
Singlecue Gesture Control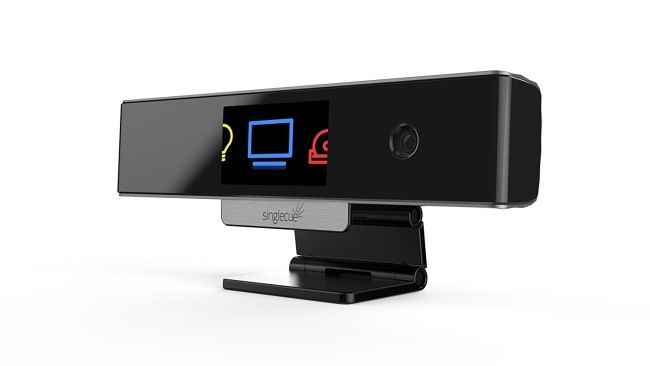 Singlecue is a futuristic device that lets users control their devices using simple hand gestures. Goodbye remote controls! Singlecue becomes the central control with a single interface, that can interact with all your devices such as TVs, media streamer and other IoT devices. A wave of your hand or your fingers, even, can allow you to control aspects of your devices such as turning on and off, adjusting volume, and more. You can even 'shush' your devices by literally putting a finger on your lips.
Link | Price: ₹28,599
Ring Video Doorbell Pro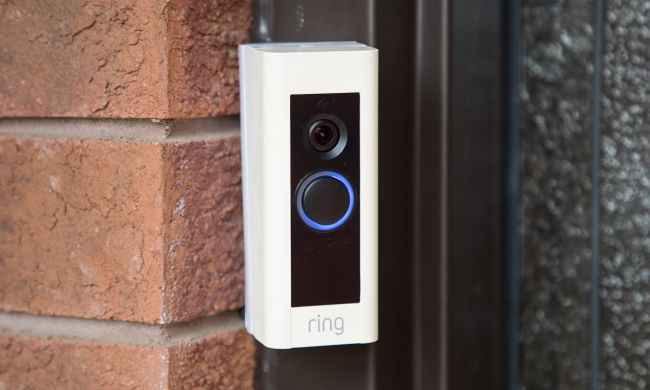 The Ring Pro is a smart doorbell which allows users to see who is at their door in real time, by sending a push alert to your smartphone when the doorbell is pressed/rung. It captures video at 1080p and has a 160-degree field of view. The device has a customisable motion detection sensor along with pre-buffering which captures what was going on before the motion sensor was triggered. The Ring Pro also has support for Alexa voice commands. Additionally, it can connect with other smart devices using IFTTT.
Link | Price: ₹30,999
August Smart Lock Pro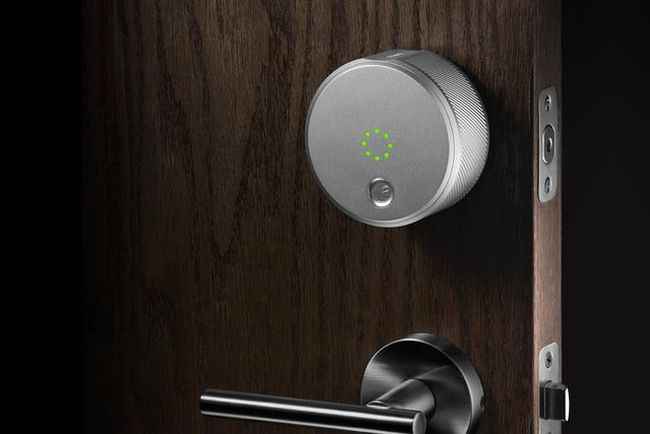 This smart lock makes life just too convenient by allowing you to sync your smartphone with the August app and auto lock or unlock your door as you approach it. You can check August for doorknob compatibility info. Apart from unlocking or locking your door when you are in the vicinity, the August app will allow you to do this remotely, from any location as well. It also allows your friends to unlock your door for you if you add them to your Guest List, but you can restrict their access by time, by either allowing them temporary or recurring access. Additionally, you also get smart alerts about your door lock status, whether it is locked or left ajar.
Link | Price: ₹36,999
Eero Home Wi-Fi System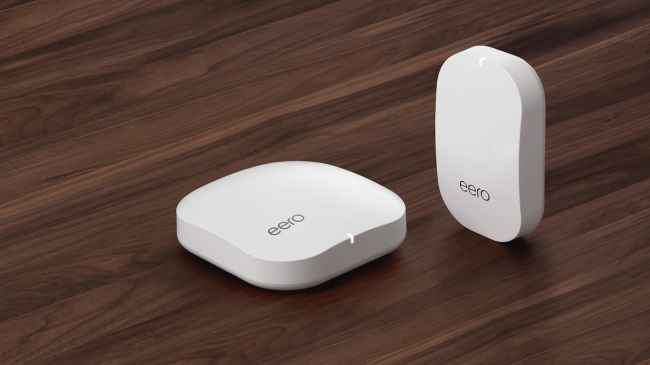 The Eero mesh home Wi-Fi system has Alexa voice commands integration and also comes with a polished mobile app. The entire set up process of the Eero Wi-Fi system happens on the app, so all you need to get started is basically an internet-connected smartphone. One of its most attractive features is that it allows users to pause the internet for a group of devices by creating profiles. The app also gives users visual representations of their Eero units and the devices connected to them. With Alexa integration, you can make Eero do several tasks like asking it to find your phone which is connected to the network.
Link | Price: ₹35,820
Blossom Smart Watering Controller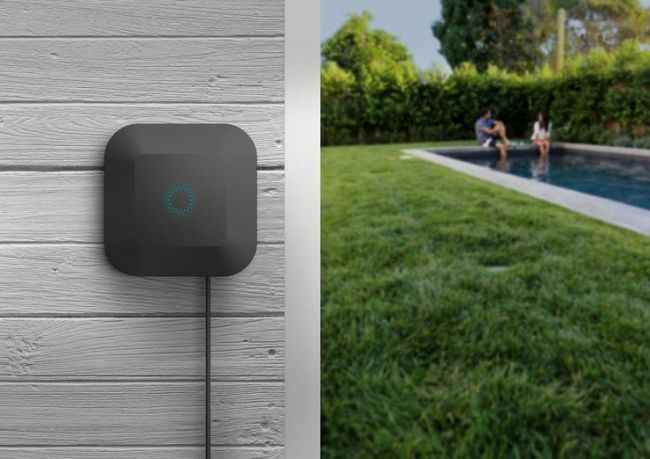 This connected lawn sprinkler controller allows you to control your sprinklers from anywhere via your smartphone and also utilises local weather data to conserve water and provide the right amount of hydration to your garden or lawn. It supports up to 12 watering zones and can also connect to your home Wi-Fi wirelessly or by using the included Powerline networking bridge. You can turn your sprinklers on or off, set up watering times and enable Smart Watering to any zone of your choosing by using the app.
Link | Price: ₹8,665
Petnet SmartFeeder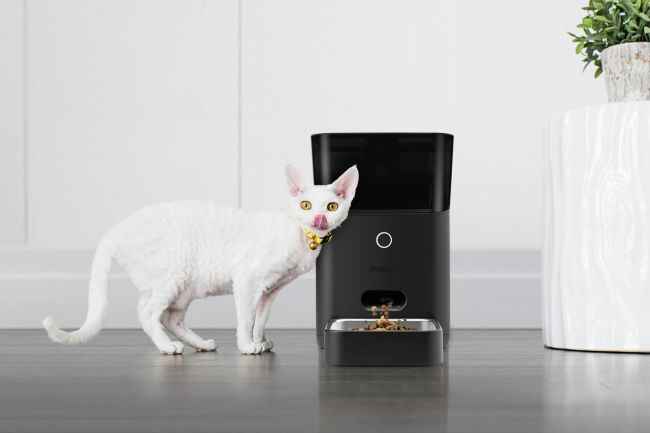 Petnet SmartFeeder is an automatic pet feeder which is compatible with Amazon Alexa, Google Assistant and Nest Cam. Users can use voice commands to dispense food, get updates about when their pet was fed last, find out how much pet food is remaining and even take snapshots of their pet eating. The 2nd generation model is now compatible with more foods and has a new lid which is harder for pets to break. It also houses more sensors which ensure more accuracy in dispensing an exact amount of food to the pet. The company has also launched SmartShop that uses AI to help pet owners buy the best food for their beloved furry partners.
Link | Price: ₹15,377
Logitech Harmony Remote Control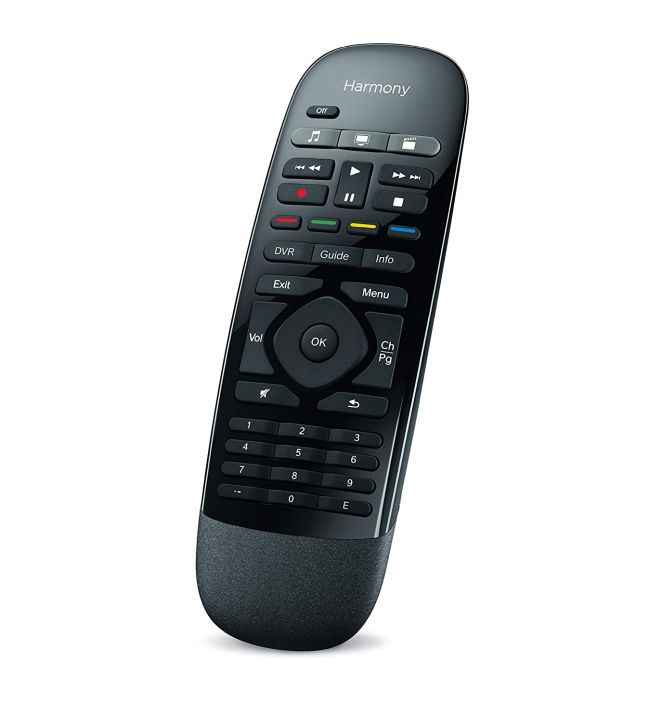 This is a smart universal remote control that can connect to Google Home Assistant and Alexa from your smartphone or tablet. The device allows you to control several devices in your connected home such as smart lights, locks, thermostats and more. You can control these devices in one of two ways - users can utilise the remote itself to control several devices including TVs, ACs and more or they can utilise the Harmony Smartphone app to do the same.
Link | Price: ₹11,499
Anova Precision Cooker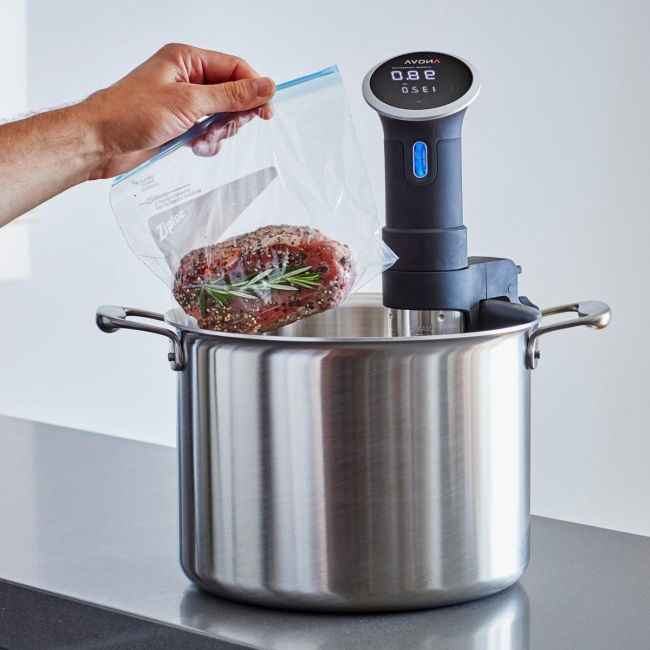 The Anova Precision Cooker is a capable sous vide machine which is also 'smart'. It can be remotely controlled from your phone or tablet, which allows you to escape the heat in the kitchen without having to worry about your food. With the Anova app, you can easily monitor, control and adjust the cooker to suit your recipe. The device provides users with notifications on their smartphone to tell them when the food is ready as well. The precision cooker also comes equipped with Bluetooth connection which allows users to control it at a maximum distance of 30 feet.
Link | Price: ₹12,497
Ecovacs Deebot N79S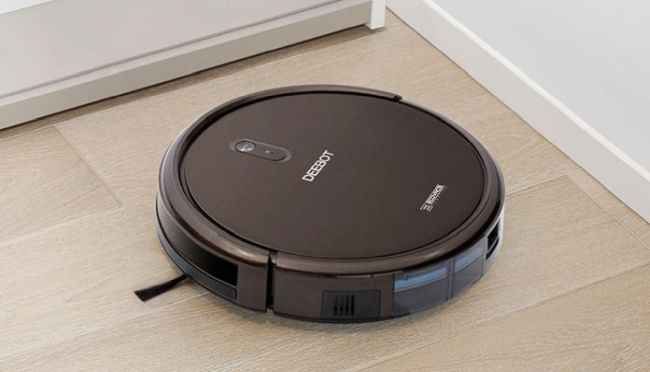 The Ecovacs N79S is a robot vacuum cleaner which comes with a bunch of cleaning modes for different types of cleaning jobs. Once the robot vacuum cleaner is connected to Wi-Fi, it will be able to be controlled with Amazon Alexa and Google Assistant. Using these voice assistants, you can prompt the device to start or stop cleaning and to return to its charging dock. The app allows users to personalise, monitor and schedule cleaning sessions as well. It even gives you error reports and accessory status.
Link | Price: ₹30,999
Xiaomi Mi LED TV 4A PRO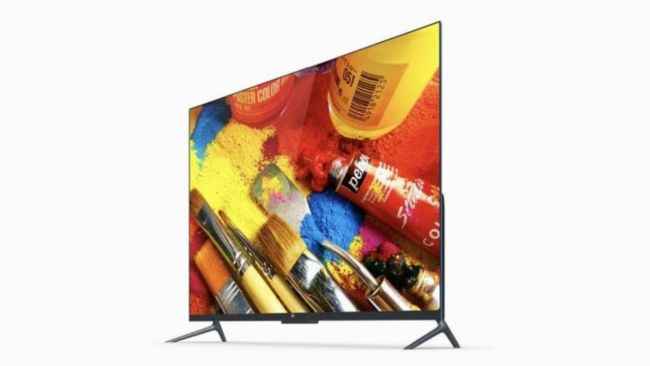 This Smart TV disrupted the market in this section by launching a capable 49-inch, 1080p resolution Smart TV with a bunch of smart features at a competitive price. It brings you Stock Android TV along with the company's own PatchWall OS. You can voice search for content on this TV by utilising the voice feature on the remote control since it has Google Assistant integration. The Assistant integration also means that you can control all your smart devices using the TV, making you the ultimate couch potato. The TV gives you access to the Google Play Store apps and also has Chromecast built in.
Link | Price: ₹29,999