Samsung's Galaxy Tab S8 series of premium tablets are extremely versatile devices suited to a variety of work and leisure purposes. There are three amazing options to pick from - the Galaxy Tab S8 Ultra, the Galaxy Tab S8+ and the Galaxy Tab S8 - all of which include a spacious display, an effective S Pen stylus, and offer the best-in-class performance.
So, how do you decide between the three? Let's try and simplify your choices.
Samsung Galaxy Tab S8 Ultra - The bigger, the better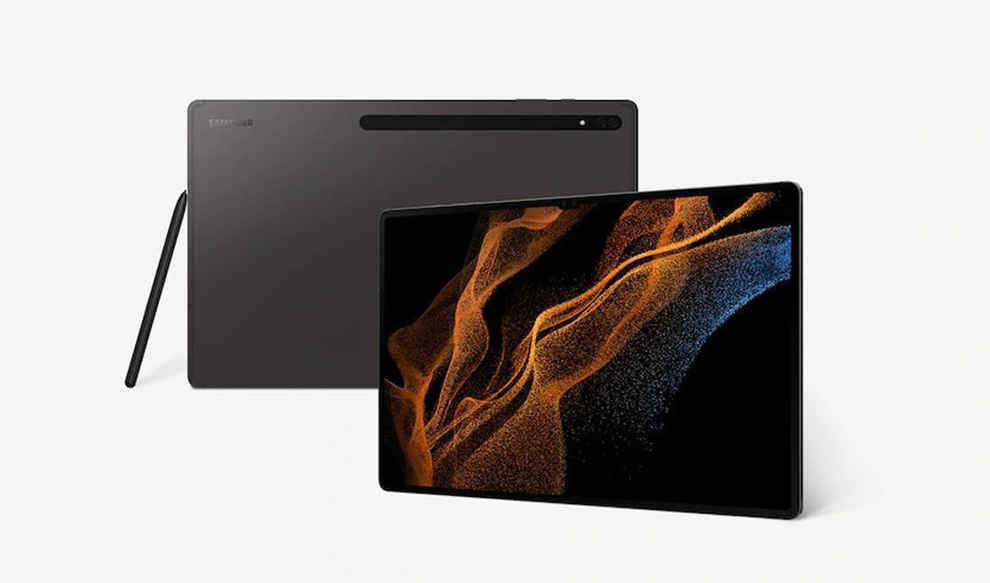 Samsung Galaxy Tab S8 Ultra is the perfect option if you have high productivity expectations from your tablet.
To start with, the tab has a beautiful 14.6-inch AMOLED display and it is equipped with all the tools you'd need to remain productive without being tied to your work desk.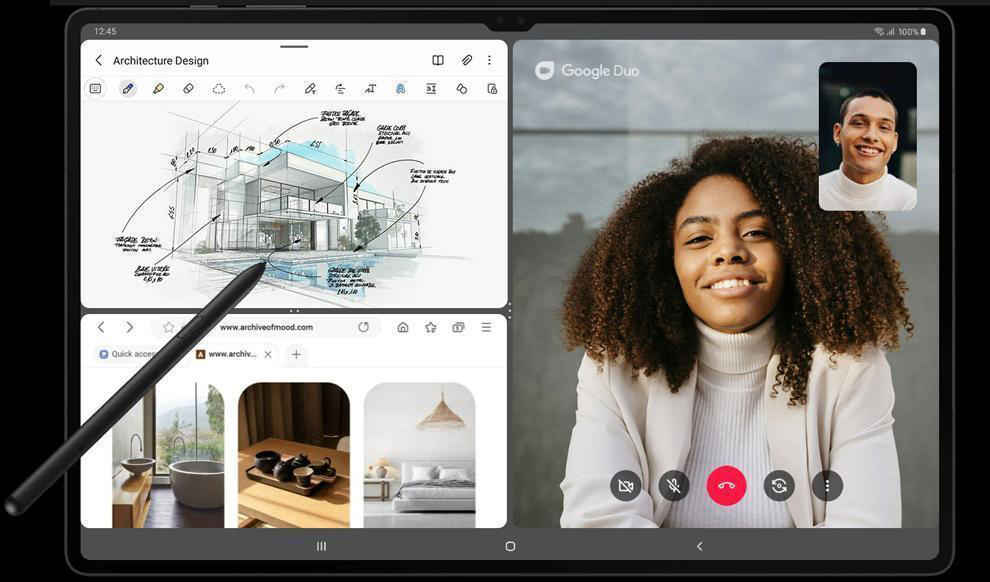 There is enough room on the screen to fit multiple apps and multitask like a pro. Students and professionals can jot down notes while watching a video and simultaneously discuss it with their friends and colleagues over a video conference.
Speaking of which, there are dual ultra-wide cameras on the front that enhance the video calling experience for professionals. If you are say, a fitness instructor who takes online classes, you will be able to share a wide frame and the generously large display on the Tab S8 Ultra will make it easier for you to keep a check on your students. Besides, the audio output from the quad AKG tuned speakers will simply elevate the experience to the next level.
The spacious canvas that this Galaxy Tab offers should also make it particularly appealing to artists and digital creators.
Like the other tablets in the series, the Galaxy Tab S8 Ultra can be seamlessly mounted as a secondary screen to your Galaxy Book2 series laptops. Pairing it with the keyboard cover can automatically trigger Samsung Dex for a familiar PC-like experience that many users are accustomed to, for running productivity apps like Micorosft Office for multi-tasking.
The Galaxy Tab S8 Ultra is still quite portable measuring just 5.5 mm in thickness and its armoured Aluminium casing makes it quite rugged.
Samsung Galaxy Tab S8 Plus - The right balance between work and play
Next in line is the Samsung Galaxy Tab S8 Plus which strikes the right balance between productivity and entertainment needs. The Samsung Galaxy Tab S8 Plus has a large enough screen to assist with productivity needs and can also be conveniently used as a multimedia consumption or gaming device when you are relaxing. This remarkable flexibility is what makes it very appealing.
The 12.4-inch AMOLED display supports120Hz refresh rate. The Snapdragon 8 Gen 1 chipset paired with 8GB RAM and 128GB storage should ensure that you always have enough raw performance power at your disposal. You can always add another 1TB of microSD storage to stash all your work files.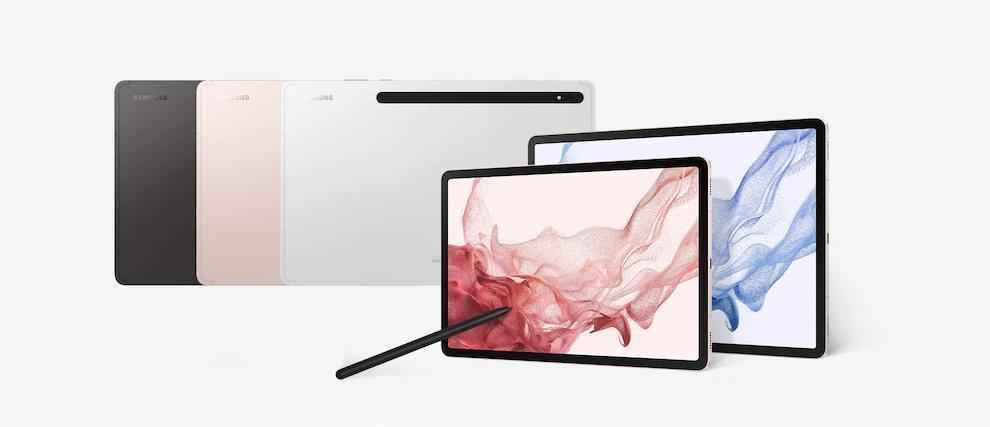 The Galaxy Tab S8+ is a great way of moving past smartphone constraints. It's not just the bigger screen, but the tablet utilizes the extra room to integrate impactful quad-audio speakers, which is why you'd be drawn to it for enjoying multimedia content. Overall, the mid-size Galaxy Tab S8+ should be a fun way of handling a variety of tasks.
Samsung Galaxy Tab S8 - Maximum portability
The Galaxy Tab S8 with its 11-inch display is the most portable and lightest of the trio. This is a tablet you can easily carry in a handbag or comfortably use in vertical orientation while lying in your bed. Or you could easily mount it on your treadmill during workouts.
Just like the Galaxy Tab S8 Ultra and Galaxy Tab S8+, the Galaxy Tab S8 is also powered by a Qualcomm Snapdragon Gen 1 processor paired with 8GB RAM and 128GB of storage. This is to say that you get maximum portability without compromising performance.
The Galaxy Tab S8 should be a good option for people who wish to catch up on their favourite TV shows on their daily commute to work. The size should work great for people who'd love to read while enjoying a cup of coffee in a cafeteria, or even for people who always need to carry their work with them.
There are no wrong choices here!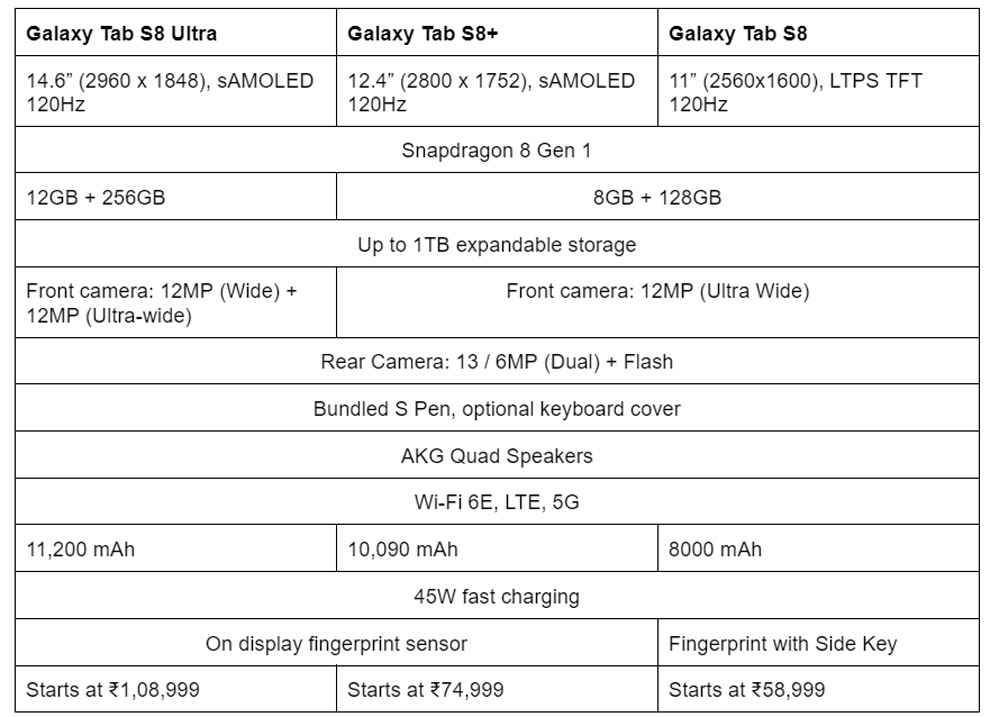 The choice between the three essentially boils down to the display size that best suits your tablet needs or the size that you are the most comfortable with.
In any case, you really can't go wrong with any of these versatile Galaxy Tab S8 series tablets. These are premium options with beautiful and spacious displays that employ powerful performance hardware and have cutting-edge connectivity options like Wi-Fi 6E and 5G for the New Norm Era. Wi-Fi 6E and Wi-Fi Optimizer ensure stable connectivity and minimize delays in crowded areas.
These tablets promise a dependable all-day battery life and benefit from amazing productivity tools like S Pen and keyboard cover. You can use the ultra-responsive S Pen to scribble on the display, take notes or use it for precise screen touches for convenient navigation.
All three tabs feature an Ultra Wide front camera to help you enjoy socializing online and also communicate clearly through the 3 Mic Noise reduction tech.
The OneUI 4.1 software has amazing features like the DeX desktop mode which facilitates easy multitasking. The software also provides a consistent experience across multiple Samsung Galaxy devices.
Galaxy Tabs can seamlessly communicate and sync with other Samsung devices including Galaxy Phones, Galaxy Buds, and Galaxy Book2 laptops that form a closely-knit ecosystem. For instance, notes automatically sync between multiple Galaxy devices and you can quickly and securely share documents, photos, and videos between them.
The Galaxy Tab S8 Ultra is available in 12GB+256GB storage and is priced at ₹1,08,999 for the Wi-Fi variant and ₹1,22,999 for the 5G variant.
The Galaxy Tab S8 and Tab S8+ are available in the 8GB+128GB storage variant. Galaxy Tab S8+ is priced at ₹74,999 for the Wi-Fi variant and ₹87,999 for the 5G variant. Galaxy Tab S8 is priced at ₹58,999 for the Wi-Fi variant and ₹70,999 for the 5G variant.
Samsung is currently offering several attractive offers with the purchase of the Galaxy Tab S8 series including Cashback offers on purchases made using HDFC bank credit and debit cards. Check out more offers and details here.
[Brand Story]