Nokia N1 Android tablet: All you need to know
HIGHLIGHTS

Nokia made a comeback of sorts yesterday with the announcement of a brand new tablet which runs on Android Lollipop. Here are some interesting details about the N1.
Just when we thought that Nokia was done as an independent manufacturer, the Finnish brand surprised us by announcing a new tablet which runs on Android 5.0 Lollipop. The N1 Tablet looks like a decent comeback for Nokia and the device itself looks elegant with a similar design to the iPad mini.
According to sources, the tablet is design by Foxconn (the same company that makes Apple products), features a 7.9-mm display with a resolution of 2048x1536 pixels, and is powered by a quad-core Intel Atom Z3580 64-bit SoC. It comes with a unibody design and is quite slim at just 6.9 mm. The price for the tablet has been put at $249 (Rs. 15,300 approx.) which sounds impressive. The tablet surprisingly runs on Android 5.0 Lollipop with the Nokia Z Launcher over it. Nokia says that it will brought to the market in Q1 2015 through a brand-licensing agreement with an original equipment manufacturer (OEM) partner responsible for manufacturing, distribution and sales.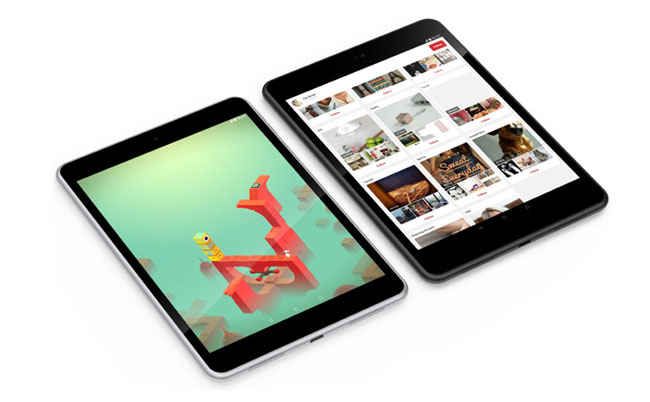 Here are some interesting features of the tablet:
Here is a quick comparison of the N1 with the iPad Mini 3 and Nexus 7:
Nokia N1
Apple iPad mini 3
Nexus 7 (2013)
SoC
Intel Atom Z3580, Quad-core 2.3Ghz
Apple A7, Dual-core 1.3Ghz
Qualcomm Snapdragon S4 pro, Quad-core 1.5Ghz
Display
7.9-inch, IPS with 2048x1536 pixels

7.9-inch, IPS with 2048x15

36 pixels

7-inches, IPS with 1920x1200 pixeks
RAM
2GB
1GB
2GB
Weight
318gms
331gms
290gms
Camera
8MP rear, 5MP front
5MP rear, 1.2MP front

5MP rear, 1.2MP front

OS
Android 5.0 Lollipop with Z-Launcher
iOS 8.1.1
Android 5.0 Lollipop