HP launched their first Windows 8 Pro tablet in the market today and we got to play with it before most people. At first sight, it looks very similar to the HP Envy range of laptops, with its brushed aluminum look and sleek design, but there's more to it than just looks.
For starters, the HP Envy x2 is powered by a 1.8GHz Intel Atom processor along with 2GB of 533MHz LPDDr2 SDRAM. The screen measures a nifty 11.6 inches and sports a resolution of 1366x768 pixels and is an IPS type panel with 400 nits brightness. Other goodies include on-board Beats Audio, 2 USB ports, a full sized HDMI out (on the dock) rear and front cameras (8 megapixel and 1080p respectively). This entire suite of hardware components run in a sleek brushed aluminum tapered design, which, in Nikhil Chinappa's words "is so aerodynamic that kids can play Frisbee with it."
The look and feel of the hybrid is extremely good, and the whole combination of the dock and tablet is extremely light too. Running Windows 8 as the stock OS, the tablet was extremely responsive as far as swiping through the home screen was concerned. Going into desktop mode to browse through folders was also pretty easy. The screen on the Envy x2 is phenomenal in terms of colors and contrast and the touch works beautifully, with every gesture we made being recognized without any hitches.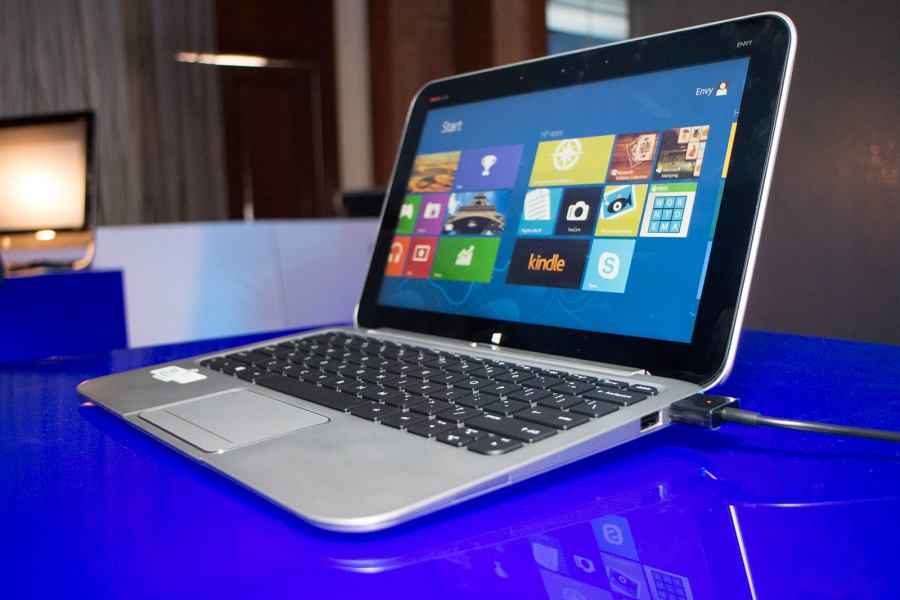 While everything loaded and worked beautifully, we couldn't put the tablet through a stress test or run benchmarks. While we're sure the 64GB SSD is bound to improve load times of the OS and applications, we'd love to see how the hardware would hand applications like Photoshop and Lightroom or even a large multimedia library like the one we have come to expect of tech-savvy citizens.
The HP Envy X2 is expected to release in India sometime in January 2013 for an expected retail price of Rs. 59,990.