This could be your first tryst with a tablet device. Or you could be buying this for your child.
Any which ways, a budget tablet doesn't have to miss out any features or feel badly built.
We have handpicked the five best tablets that you can currently buy in India, all within a budget of Rs. 15,000.
All five of these tablets deliver top value for money, with their smooth performance, great build quality, and overall feature set.
---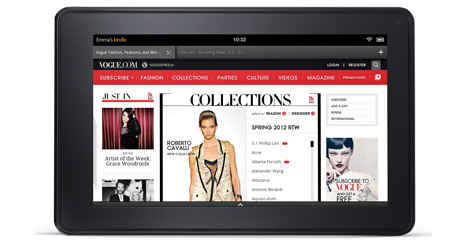 Even though it isn't officially here, that has not stopped anyone from buying a gadget! We had reported sometime back that the Kindle Fire is retailing in India for Rs. 13,900. What the Fire brings to the table is a dual core processor, a 7-inch IPS display, Amazon's Silk web browser, email and the integrated e-book reader capabilities. The price was the cause of considerable excitement at the time of launch. It runs a customized version of Android 2.3. Customized, because of the integration of Amazon's services - Market, Cloud, Prime and the Kindle service. What it leaves out is Google's original app store. The Silk web browser offers full screen web browsing. Overall, this is a tablet balances the specs and the price bit well.
| | |
| --- | --- |
| | Amazon Kindle Fire |
| Processor | Texas Instruments Cortex A9 OMAP4 @ 1GHz |
| Display Size | 7-inches (1024x600 pixels) |
| Internal Storage | 8GB |
| OS | Android 2.3 (customized) |
| Additional Features | Full integration of Amazon apps - Cloud, Prime (videos, TV, movies etc.), Market and Kindle ebooks. No access to Android Market though. |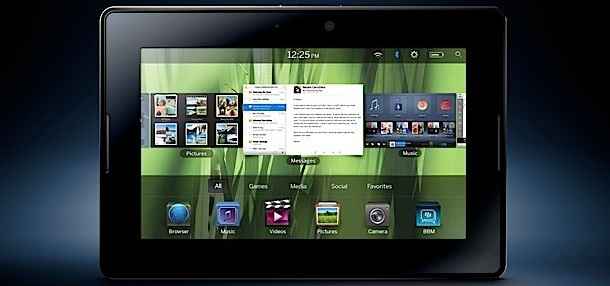 You get the 16GB version of the Playbook for Rs 13990. With a 7-inch display, it is one of the most compact tablets out there. It may fit into most coat pockets with ease, and even slip inside a handbag without any fuss. The specifications cannot be argued with - 1GHz dual core processor, 1GB RAM and very powerful graphics. This shows, because it handles multitasking a million times better than all Android tablets out there. We had an HD video playing to the TV while playing NFS on the tablet, all at the same time. The bezel around the display is touch activated, and you can use swipe up, down, left and right gestures to navigate through apps and the UI. We are eagerly waiting for the 2.0 version of the Blackberry Tablet OS, that promises to bring Android apps on to the platform, along with a much-missed email client. How much beleaguered it may be, this tablet may just realize its potential in the near future.
| | |
| --- | --- |
| | Blackberry PlayBook |
| Processor | Texas Instruments OMAP4430 Dual-Core @ 1GHz |
| Display Size | 7-inches (1024x600 pixels) |
| Internal Storage | 16GB |
| OS | RIM Blackberry Tablet OS |
| Additional Features | Blackberry Bridge for tethering with BB phones |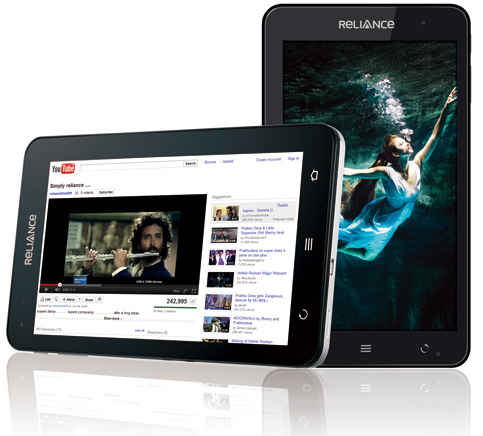 The critical point with the Reliance 3G Tab is the price. What this does is lowers the entry price barrier for branded tablets. We were pretty impressed by the performance in general. While it isn't a multimedia or gaming powerhouse, the 3G Tab does a little bit of this and a little bit of that- steady performance, good battery life and a surprisingly sleek form factor. We have used this tablet as a Wi-Fi hotspot continuously for 6 hours, and there was still a lot of battery left. You do sacrifice on certain things – just okay display, touch response that is slightly iffy at times and a bad camera. The 3G Tab is network locked to the Reliance 3G network on GSM.
| | |
| --- | --- |
| | Reliance 3G Tab |
| Processor | ARM 11 @800MHz |
| Display Size | 7-inches (800x480 pixels) |
| Internal Storage | 1GB |
| OS | Android 2.3 |
| Additional Features | Full GSM capabilities as well - voice and data. Network locked to Reliance 3G network |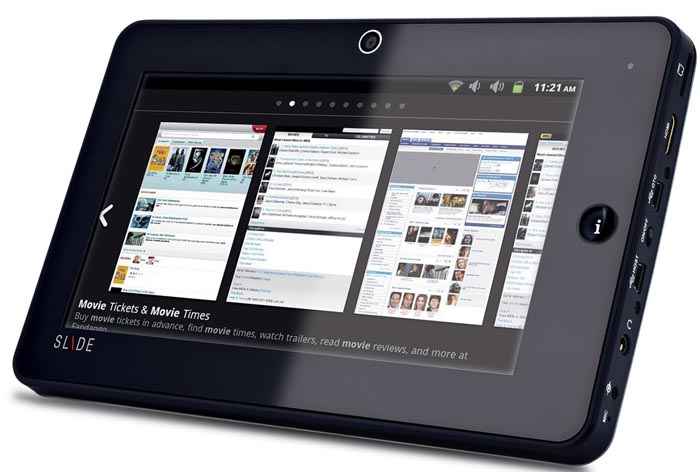 Despite having the same 1GHz Cortex A8 processor as most of the rivals, it has by far the best benchmarking figures when compared to all Android tablets in the sub-Rs 15k price bracket. A minimalist UI over Android 2.3 has retained performance along with functionality. The MTab has 8GB of built-in storage, a microSD card slot and a USB hub (compatible with data cards as well). No real faults with the build quality - even the plastic seems quite solidly put together. The 7-inch display felt better than quite a few of the rival tablets. This could just be the perfect "first" tablet experience, without paying a lot for it!
| | |
| --- | --- |
| | iBall Slide |
| Processor | ARM Cortex A8 @1GHz |
| Display Size | 7-inches (800x480 pixels) |
| Internal Storage | 8GB |
| OS | Android 2.3 |
| Additional Features | USB hub with data card support |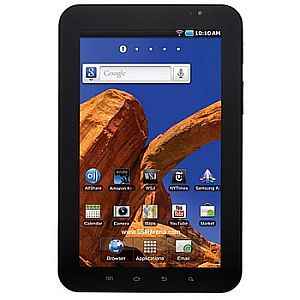 Another tablet that has seen a price reduction recently is the Samsung Tab P1010. It has the exact same dimensions as the Tab P1000 that was one of the first Android tablets released in 2010. This one has a 1GHz single core processor, Android 2.2, 16GB internal storage and a 7-inch display. The way it is different from the P1000 is the lack of a SIM card slot and an updated version of the Touchwiz UI over Android. The P1000 did very well, and we believe at this price, the P1010 does have all the ingredients to be a more than decent first tablet for most users.
| | |
| --- | --- |
| | Samsung Tab P1010 |
| Processor | Texas Instruments OMAP3630 @ 1GHz |
| Display Size | 7-inches (1024x600 pixels) |
| Internal Storage | 16GB |
| OS | Android 2.2 |
| Additional Features | Office suite preloaded, swype predictive text app preloaded |