Laptops, especially the higher end ones ideal for creative individuals, are fast ditching standard USB ports in favour of USB Type-C. While the newer port interface offers tremendous flexibility and much faster speeds, there is just one problem. Most of us own tons of peripherals and hard drives that have the older USB-A connector. Many have started to make peace with the sub-par experience of using dongles to offer more universal connectivity options, making our existing peripherals usable, but it isn't an ideal solution. The Western Digital My Passport SSD addresses this concern, at least in one aspect.
What is it?
The WD My Passport SSD is a portable, external SSD equipped with a USB Type-C port. The port adheres to the USB 3.1 Gen 2 standard, meaning a peak transfer speed of 10Gbps. The drive is feather light and barely taller than a credit card. It isn't very thick either (10mm), all of which comes together to make this drive ridiculously easy to carry. In the box, you get a USB Type-C to Type-C cable (certified for USB 3.1 Gen 2 speeds), but more importantly, WD has also bundled a Type-C to Type-A adapter that will maintain USB 3.0 (USB 3.1 Gen 1) speeds. This way, you still get to use the SSD with a computer that doesn't have a USB Type-C port.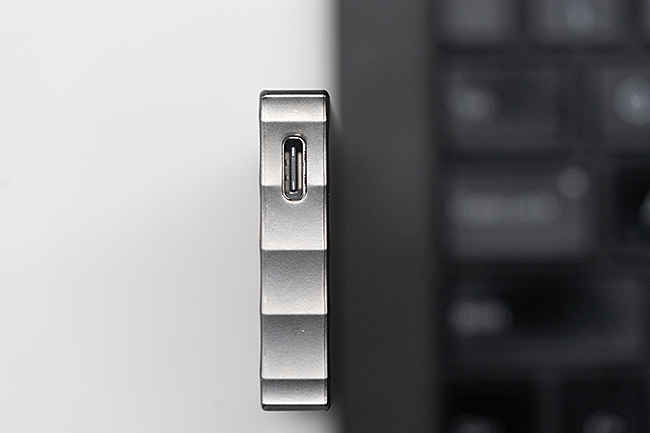 Performance
There are two ways to look at the performance of the WD My Passport SSD; one through the benchmark numbers and the other through actual real-life use. When it comes to benchmarks, the My Passport SSD racks up a read/write score of up to 320MB/s. When moving a 28GB folder from the internal SSD of my laptop to the WD My Passport Pro, I noted the write speed to remain steadily between 180-200 MB/s. The contents of the folder were a mixed set of files, some as small as a few KB and a few as large as 2GB each. The reality is, its an SSD and when you put it next to a regular spinning external hard drive, even when connected to a USB 3.0 port, this drive will give you faster performance. Benchmark speeds are only a part of the picture here, the other being convenience.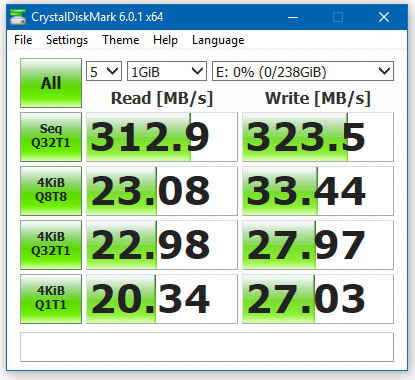 Practically every photographer that I know uses a MacBook Pro, and many of them complain about the dongle situation. Plug in multiple drives, and the performance drops. Sometimes, there are unexplained disconnections, and sometimes, the drive just isn't recognized. This isn't an issue with the MacBook Pro (or any other machine that offers only Type-C connection), but a problem with the dongles being used. The WD My Passport SSD eliminated all these hassles by plugging directly into your computer/laptop/MacBook's USB-C port.
Real Life Performance
I took the drive with me on a recent trip to Taiwan to see just how it would fare in real life usage. While in Taiwan, I was shooting more than 20 Gigabytes of photos and videos each day. My Dell XPS 13 has its internal SSD already nearing full, so the SSD made quite a convenient companion. Each day was being covered using a Sony A7 MarkII paired with a Sandisk Extreme Pro 64GB SD Card (fastest SD cards in the market right now). On one of the days, I had shot about 40GB of data, which needed to be dumped to the drive fast as more shooting opportunities were coming up. Using Adobe Lightroom, I was able to import all data onto the WD My Passport SSD in 11 minutes flat. For comparison sake, I ran the same import once again, but this time onto a standard USB 3.0 hard-drive. This time, the import took closer to 24 minutes. So the SSD already was a winner when it came to transfer speeds.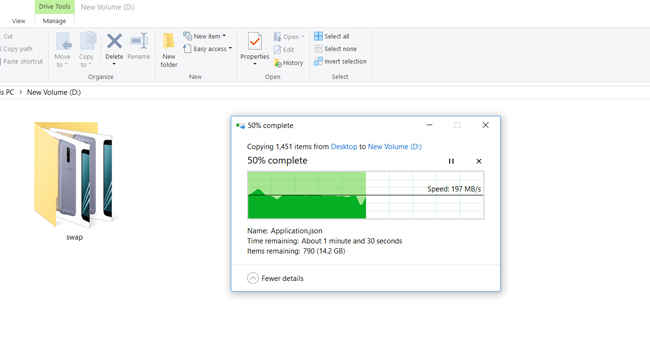 This relates directly to any and every creative professional who considers in-field data dumping a critical part of their workflow. This is especially handy for those of you who don't have standard USB ports on your laptop and works out as an advantage if you have a USB Type-C port operating at USB 3.1 Gen 2 standards.
Moving and storing files is one thing, but for an external drive, one should also be able to work off of the drive. I was editing the shot content in various Adobe software like Photoshop, Premiere and Lightroom, using the WD My Passport SSD as the working drive. By the end of the trip, I was sitting on roughly 100 gigs worth of stills, which I was able to edit without any hitch. All files, along with the Lightroom catalogue were stored on the My Passport SSD. With a regular HDD, there is sometimes a noticeable delay in preview generation, but that was not the case when editing off the SSD. Honestly, editing off the Western Digital My Passport SSD feels just like working off of an internal SSD, something that I do on my desktop. In the field, it means lesser time spent on waiting for previews to generate and of course, lower render times for footage as well.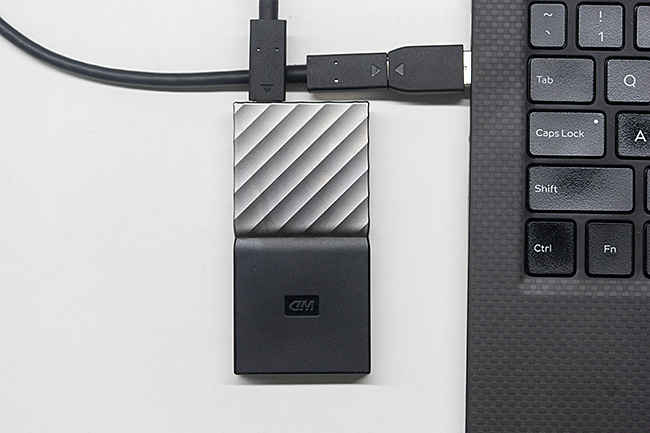 Since I was storing and editing all my files on the My Passport SSD, I was also able to just plug the drive into the OnePlus 6 I was carrying with me. This allowed me to upload images and videos to our office's shared cloud storage so that the video team could start working on their edits with the content that being shot in Taiwan. It wasn't possible to whip out a laptop in several cases due to overcrowded launch venues, so being able to plug the drive directly into the phone really helped. Of course, Since Android OS is a little finicky about partition type and sizes, I had already partitioned the drive into two segments and ensured Android compatibility. All final renders were stored on an Android-accessible partition, which really made getting data to the edit team rather easily.
The Bottomline
The WD My Passport SSD is an incredibly compact and pocketable little thing that brings a sense of comfort to a standard that has so far, seen reluctant adoption. USB Type-C is the future, so it is about time we start moving towards it. The WD MY Passport SSD is a good, but an expensive step in that direction. The 256GB drive costs roughly Rs 9000 on Amazon India, a price for which you could probably get a regular external drive with higher storage capacity. However, here you're paying for the speed and robustness and not necessarily the storage capacity. If you're wondering why choose this drive over a pen-drive with the same exact features and capacity, well, let me ask you this; how many pen-drives have you actually managed to not lose in the last year?