The more devices you have, the more challenging it can be to ensure everything you have is safe, secure, and organized. One of the leading creators of digital storage and memory is taking note of this increasing need for data across devices, and is hoping to reinvent how that data is shared.
The U.S. based company SanDisk has just launched two new USB pendrives: The SanDisk Ultra Dual USB -- a flash drive which features a Micro-USB and USB 2.0 connector -- and SanDisk Extreme PRO USB 3.0. The Ultra Dual USB Drive is priced at around Rs.1199 to Rs.3800 for 16GB to 64GB storage respectively. The SanDisk Extreme PRO USB 3.0 is priced at around Rs.16,388 and comes with 128GB of storage space.
The Ultra Dual USB flash drive has been designed exclusively for Android users. A user can directly plug the drive into their smartphones and tablets which gives them extra storage to save photos, videos, documents and any other data. The device needs to have OTG (On-The-Go) support. Users who carry a lot of data around and wish to seamlessly use it with their smart devices will find the device very convenient and handy.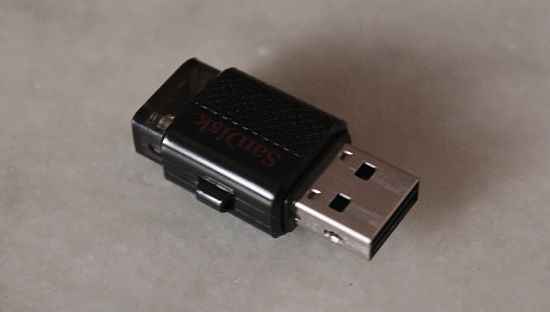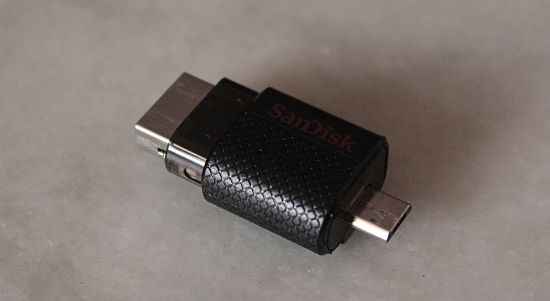 Demonstrating the speed of SanDisk Extreme PRO USB 3.0, at a launch event in New Delhi, Anand Chaudhary, Training & Development Manager, SanDisk Corporation said, "Usually a 1GB file that takes almost 4 minutes to copy to a USB 2.0 flash drive will now only take 12 seconds using the SanDisk Extreme PRO USB 3.0." SanDisk claims write speeds of up to 240MB/s and read speeds up to 260MB/s. It comes in an aluminium metal casing. SanDisk has included SecureAccess software with the Extreme PRO which provides 128-bit AES encryption and password protection to users who wish to keep their files secure in case the flash drive is stolen or lost. The company is giving a lifetime limited warranty with the product.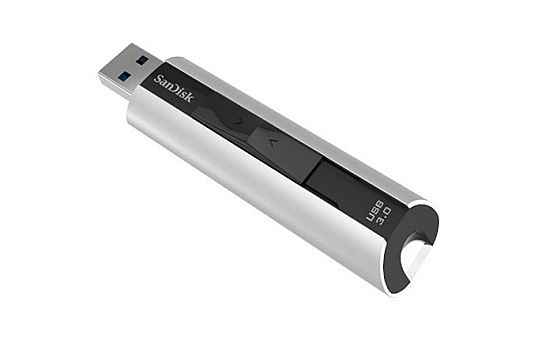 But in order to fully use the Extreme PRO USB 3.0 to its potential, a user must have USB 3.0 powered USB ports. On a standard USB 2.0 port, the Extreme PRO works just like a regular USB 2.0 flash drive.
Of the two products launched, the Sandisk Ultra Dual USB could perhaps become more popular because of its affordable price and functionalities.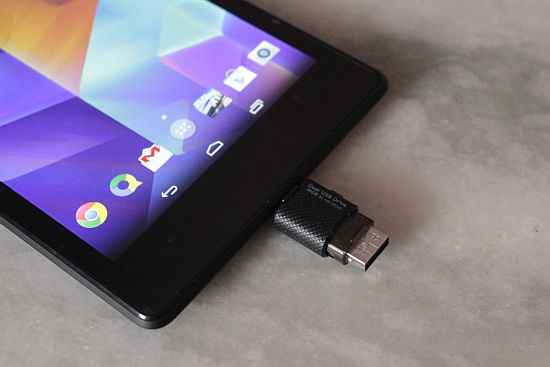 "The SanDisk Ultra Dual USB Drive provides a simple, convenient way to offload and backup files from smartphones and tablets – with the peace of mind that comes with the trusted SanDisk brand," says Rajesh Gupta, Country Manager India, SanDisk Corporation.
The SanDisk Ultra Dual USB is a USB 2.0 based flash drive that comes with two connectors on each end. One is a standard USB connector for regular use with PCs and laptops while the other micro USB port can be connected to an Android smartphone or a tablet with OTG support. It would have been great if SanDisk had manufactured the Dual USB drive with USB 3.0 support; which would have increased data transfer speed.
SanDisk's Ultra Dual USB Drive isn't the first flash drive that supports Android devices. Sony had already launched such flash drives in December last year, which come in 8,16 and 32GB storage capacity. But the one area where SanDisk excels in is the Android file manager, which it provides on the Google Play Store.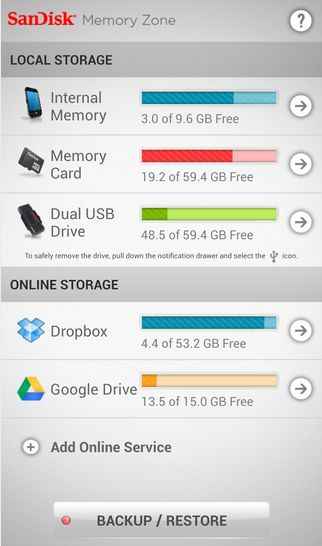 The app, called SanDisk Memory Zone is available on the store for free. The app is an excellent file manager for Android phones. It provides an easy to use, well designed interface.