Been running out of space on your laptops and smartphones? Or Simply tired of repeated plug-in plug out to get your favorite movies, music and photos onto a device that you want to see it on? Or Does the thought of hackers breaking into your cloud data keep you up at nights? Or is it the lack of control over the storage location of your own data, which lies currently in anonymous offshore servers, that keeps nagging you everyday? Suggestions to implement an Enterprise standard level Network Attached Storage (NAS) might have crossed your mind as a solution, and we don't blame you if it appeared too difficult and complicated right at the onset. Many NAS solutions are quite tough to implement for an average user, but all of that changes with the Seagate Personal Cloud.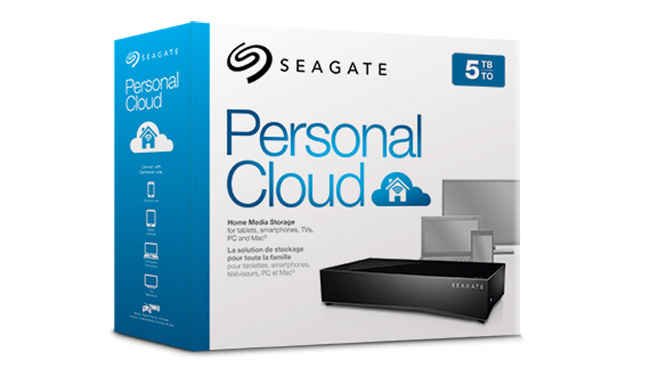 Seagate Personal Cloud is an easy-to-use centralized NAS based cloud offering from Seagate available in 3,4,5,6 and 8TB sizes. It offers many specifications of interest, like an inbuilt router with an available ethernet port. As you know, unlike public cloud solutions like Google Drive and Dropbox, a network attached storage is connected from your own location and is accessed through wireless connectivity. Seagate Personal Cloud provides a centralized location for all your favorite movies, shows, music, pictures, documents and whatever files that you access across your devices. It allows you to create your own cloud that is accessible from within your home and beyond its boundaries. This helps you organise all your files and media in one centralized location with the reliability of continuous auto backup not only on your PCs and Macs but also on your smartphones, tablets and even your cloud services. You can use the Seagate Dashboard software to set up your own backup schedule and rest easy about your network connected devices. This leads to a highly reliable network storage that takes care of connectivity along with the safety of your data. The 2-Bay model even has a secondary storage drive that creates a duplicate copy of your data, to be used in case the primary drive fails due to unforeseen reasons. Both the drives in this model are used for the continuous data backup.
Use Google Drive or Dropbox? Now you can even backup your files and exchange them between these cloud services and Seagate personal cloud. This not only frees up space on your cloud storage but also gives you local access to any file of your choice.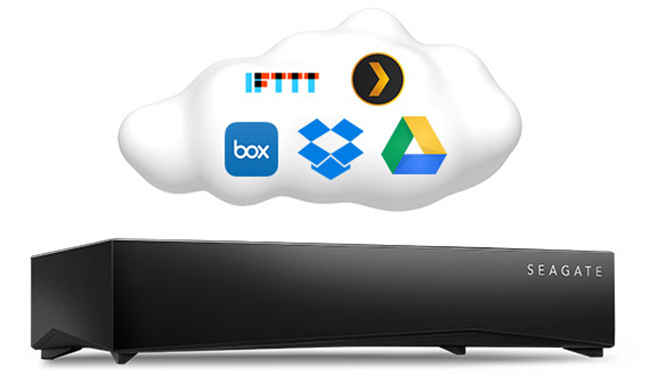 Seagate Personal Cloud leads the market in terms of connectivity to smart TVs and other devices. You can access all your centrally stored content like music, movies, files from your smartphones, tablets, gaming consoles and other connected devices from any spot in your home. The drive supports seamless casting to Roku Player, Samsung Smart TV or Blu Ray Disc player with Smarthub. All you would need is the Seagate Media App. You can also use the Seagate Media App to cast the content from your smartphone and tablets to a Chromecast, LG smart TV or a Roku player when you feel like watching your content smoothly on the biggest screen in your home - your TV.
The benefits are not limited to local access. Now you can take your networked files on the Personal cloud anywhere and everywhere with you, all you would need is internet connectivity. All the digital content and media stored in the Personal Cloud back home can be managed remotely by using a Seagate Access account or the Seagate Media App. This app has a full screen view that allows for quick and easy selection, offering a connected and visually rich experience on Android, iOS, Windows, 8/RT computers and tablets, and Amazon Kindle. Once the app is downloaded, the networked content can be viewed by type, size, and even compatibility with the current device regardless of the file being a Doc, PDF, Music, Photo or even a complete movie. On the other hand, you can also backup any new photos or files you create on the move directly to your cloud using the Seagate Media app.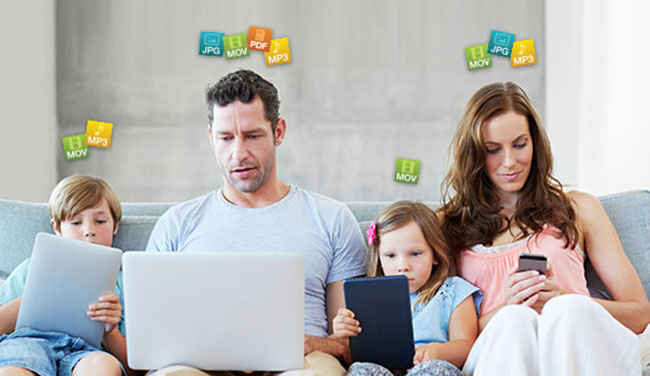 Seagate Personal Cloud has implement high-level security into their cloud based storage offering. File transfer to and from Seagate Personal Cloud is as secure as online banking transactions, with dedicated access controls available on the Dashboard. Specific access preferences can be set so that particular devices can access only particular files and folders on the network storage device. This allows you to easily share the storage and use it in your household without worrying about the files being accidentally harmed or deleted by someone you are sharing the storage with.
The Seagate Personal Cloud is a complete network storage solution for your home that offers enterprise level capabilities along with the ease of home usage. With great connectivity and robust security, this offering is a right choice to end your storage woes.