Storage
Internal HDDs
After the insane sky-rocketing of internal HDD prices last year, due to the Thailand floods, the prices seems to be coming down. But expecting to get HDDs at pre-floods prices isn't practical.
Zero1 Winner
Western Digital Velociraptor 1 TB
Just like last year, the WD Velociraptor has bagged the Zero1 Award this year as well. This time the capacity has been upgraded to 1 TB. It sports a 10,000 RPM drive with a 64 MB of cache buffer. It also comes with a 5-year warranty. Sequential Read/Write in MB/s: 199 / 190 and Assorted Read/Write in MB/s: 170 / 133. Need we say more for those looking at a blazing fast internal hard drive? This is the drive to buy.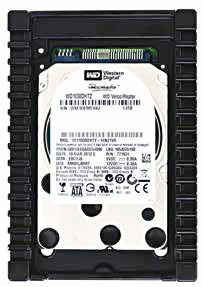 Worthy Mentions
Hitachi Deskstar 7K4000
This is the only 4 TB drive that we tested this year and frankly we were impressed with the performance offered. It sports a five-platter design and it performs fabulously across all benchmark tests. Sequential Read / Write (in MB/s): 167.91 / 153.42 and Assorted Read / Write (in MB/s): 162.47 / 138.31.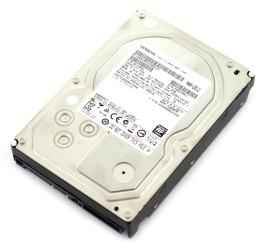 Seagate Momentus XT 750GB
Seagate Momentus XT offers an 8GB of SLC NAND memory which improves access times, reducing application load times for frequently used programs. Performance improvements over the older Momentus XT drive are significant. A hybrid drive worth recommending.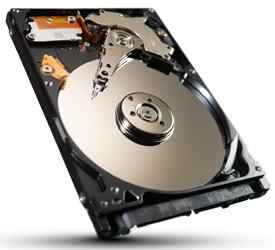 SSDs
Solid state drives are slowly but surely becoming more mainstream, thanks to prices coming down. The capacities have not increased exponentially but one major difference from last year when it came to SSD testing was that most of the drives sported the SandForce controllers. This is a far cry from the various controllers we saw last year. The differentiation happened with the kinds of memories that were used as the controllers were the same, except for the Zero1 Winner.
Zero1 Winner
Corsair Neutron GTX 240 GB
With the Neutron series, Corsair used a new controller from Link-A-Media - the LM87800. It offers great transfer speeds when compared with Intel Series 520 drive or Corsair Force GS 240 GB drive. Sequential write speeds touch 511 MB/s. random 512k writes were at 448 MB/s. Real life intra-drive speeds were over 160 MB/s. A 5-year warranty is an added plus.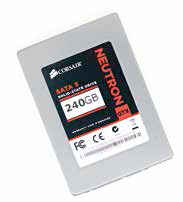 Worthy Mentions
Intel Series 520 SSD 240 GB
It houses a SandForce SF 2281 controller. There are 16 x 16GB of 25nm Intel MLC NAND taking the total to 256 GB, but you will only get 240 GB as 16 GB is reserved for data parity, garbage collection and block replacement. Real-life sequential file-transfer tests easily crossed 290 MB/s.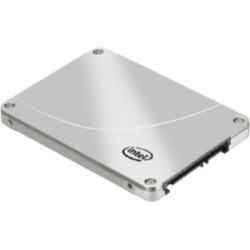 Corsair Force GS 240 GB
It houses Toggle mode NAND modules and performs supremely when it comes to 4K Random Reads and Write speeds, which is important for daily use. The 4K speeds are almost double that of Intel Series 520, Corsair Force GT and Kingston HyperX 240GB SSDs.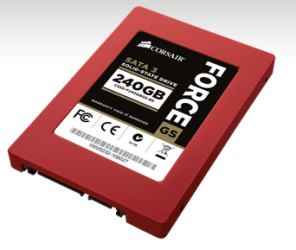 External HDDs
External drives is a category that did not have many innovations so to speak over last year. SuperSpeed USB 3.0 was the default interface on majority of the external drives. Considering all motherboards these days, barring the extremely budget ones, sport USB 3.0 drives, it makes sense for the external HDD industry to move in that direction. We did come across a couple of Thunderbolt drives which we found to be pointless as their speeds were limited due to the mechanical internal drives.
External HDD makers continued to concentrate on the aesthetics of the drive in order to make it stand out. Last year we had the Seagate Slim drive, which got company this year with Toshiba's Slim drive. Seagate also had an external HDD with a Wi-Fi adapter within it, to be used alongwith your tablet or smartphone. Capacities for external HDDs reached 2 TB for non-powered drives and 4 TB for powered drives.
Zero1 Winner
Transcend StoreJet 35T3
The Zero1 award for the external HDD was bagged by Transcend StoreJet35T3 (2 TB) for its fabulous transfer speeds across all tests. In real-life tests, it crossed over 140 MB/s in both sequential read and write operations whereas it gave over 100 MB/s in assorted read transfer. It offered a great cost per GB as well.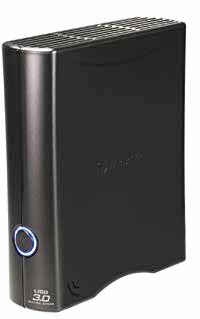 Worthy Mention
Hitachi Mobile Touro Pro 750 GB
Among the non-powered external drives, the Touro Mobile Pro is the fastest drive thanks to a 7200 RPM internal drive. None of the other portable drives we tested this year came close to the Hitachi drives performance. It easily crosses over 115 MB/s in sequential tests. It also offers a 3 GB cloud storage option alongwith the regular list of backup and encryption uilities, it makes for a great purchase if performance is what you are after.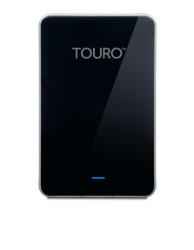 Flash Drives
While USB 3.0 has become mainstream with flash drives as well, there are cheaper USB 2.0 drives still selling in the market. Capacities have skyrocketed in this space from what we saw last year. We tested pen drives which offered capacities of 8 GB and above and were shocked out of our wits to find a 256 GB Kingston Data Traveler HyperX 3.0 drive in our midst.
Zero1 Winner
SanDisk Extreme USB 3.0 (64 GB)
This actually did prove to be an Extreme drive in the true sense of the word, what with real-life sequential speeds of over 150 MB/s! Yes, it was quite an insane speed for a pen drive. The black slider body looks really good. So if raw performance is what you are after the SanDisk Extreme is the perfect drive for you.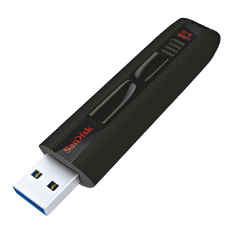 Worthy Mention
Kingston Data Traveler HyperX 3.0
Kingston Data Traveler series of pen drives was great, but when you mash up that series with the HyperX series – offering better build, great looks, and a humongous capacity, you are looking at a stunner. This 256 GB drive does deserve a worthy mention despite its prohibitive pricing (Rs. 18,000) for the sheer fact that it not only offers such huge capacity, but performed second only to the SanDisk Extreme drive.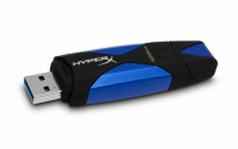 Visit page two to read Digit Zero1 Awards 2012: Blu-ray Players (Click here to go back to Digit Zero1 Awards main page):
Blu-ray players

Quite clearly, Blu-ray players saw a surge in popularity this year. They seem to have become the must-have accessory device for most HDTV buyers. There are multiple reasons for this – 1. The Blu-ray discs themselves have become slightly less expensive, particularly the Bollywood ones. 2. The Blu-ray version of the movies are now usually stocked side-by-side with the DVDs in stores and 3. High definition enthusiasts want the best possible movie experience and build on a collection at home.
However, the single biggest reason is the drop in prices of the Blu-ray players. Now you get a host of them available for prices starting around `5,000, albeit without Wi-Fi streaming capabilities and slightly slower disc startup times. But the reduced entry price means more consumers are buying these devices and even HDTV manufacturers are bundling them with their TVs.
We also saw this year that stores are now stocking Blu-ray discs rather more freely, than earlier, with the knowledge that they will be picked up by consumers. The DVD and Blu-ray versions of the movies are now hitting shelves simultaneously, unlike the earlier trend of making you wait for the Blu-ray. Prices have come down a bit as well, but do expect that slide to continue next year as labels find the increasing sales more secure. Bollywood movies, for example, are now in the region of Rs. 800 as compared to Rs. 1,000 and limited availability earlier. Most Hollywood films now cost between Rs. 900 and Rs. 1,200, compared to upwards of Rs. 1,500 earlier. Not a huge price change, but enough to bring it on the shopping list of a lot of consumers. The sales of HDTVs means that consumers are willing to pay that little extra to get a better movie-viewing experience.
Zero1 Winner
Samsung BD-E6500
If performance and price is something that you want to optimally balance, the Samsung BD-E6500 is the Blu-ray player to consider. Straight off, it manages to have a rather interesting design, thanks to the subtle variations in comparison to the plain rectangular block look that most other Blu-ray players turn up with. The UI of the BD-E6500 is by far the most visually appealing and intuitive Blu-ray player among all the ones that we tested and remains very functional as well. The player boots up the third quickest and the disc playback speed is the second quickest. What was super surprising was that it played back almost any video file format we threw at it and rivals the WD Live HD Media player in terms of compatibility. Extremely sharp and life-like pictures and very good upscaling of SD content. The Philips Blu-ray players come close with this capability, but the rest are far behind. The Rs. 16,490 expense will be totally worth it.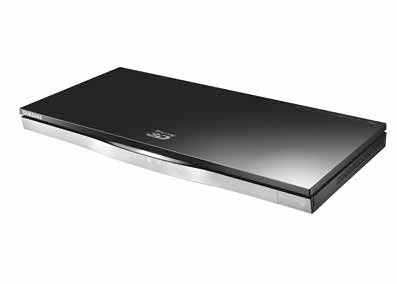 Worthy Mentions
Philips BDP-5200/51
This Blu-ray player impressed us considerably in our comparison test. There is a lower spec cousin as well – the BDP-3200/94 that costs less than `9,000 but does not have Wi-Fi on board. The BDP-5200/51 costs around Rs. 12,000 and comes with Wi-Fi on board along with some pre-loaded applications. The user interface is the simplest to get around, and the remote is very well laid out. Picture quality is satisfactory, with the trademark Philips colour presets available as options. Picture quality is slightly on the softer side, but the positive is that there is no noise or any artifacts during Blu-ray playback or when upscaling HD content.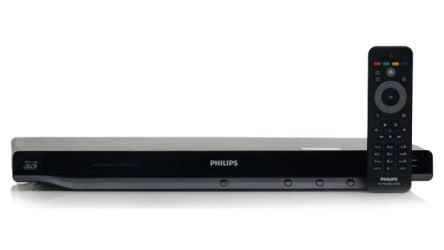 Panasonic DMP-BDT220GW
Among all the players that we tested, the Panasonic DMP-BDT220GW (and the BD110GW before that) is the only player to offer on-the-fly 2D to 3D conversion. This will be like the cherry on the top of the cake for those who prefer regular doses of 3D movies. The interface is unique and working around it takes a bit of getting used to the "direction to select" method. Panasonic has worked on improving the video codec compatibility over the previous generation versions. Priced just under Rs. 12,000.