External storage drives have been deemed commodities for nearly a decade now. And when SSDs arrived on the scene, we had some respite but most of the initial drives used the SATA interface and given that USB 2.0 or USB 3.0 ports didn't have power delivery capabilities, it was not possible to use more powerful storage medium in an portable external casing. That changed with the USB Type-C port and over the years we've seen several advances which have made it possible to connect power consuming high-performance drives but SSDs themselves have become more affordable. You can now have external SSDs which are just as fast as internal NVMe SSDs. Even current gen game consoles have incorporated NVMe SSDs and can benefit from high-speed USB 3.2 Gen 2x2 external drives. (Note – Only the Xbox Series X supports installing games on an external drive, the PS5 doesn't.) Over the last two years, we've seen manufacturers take additional steps to make external drives more premium such as incorporating better build, including encryption software as well as offering more accessories with the devices. That coupled with the speed bump have brought much needed excitement to this segment.
Winner : Seagate FireCuda Gaming SSD
Being the only USB 3.2 Gen 2x2 drive on the market, this was an easy victory for the Seagate FireCuda Gaming SSD. That's 20 Gbps for those wondering how fast this drive can run and it is twice that of its nearest competitor. Installing games on this drive connected to a USB 3.2 Gen 2x2 drive is as good as installing the game on an internal NVMe SSD. There aren't many motherboards with USB 3.2 Gen 2x2 ports in the mid-range segment but with several new PC platform launches around the corner, this should soon change. Nevertheless, if you want blazing fast storage, then the FireCuda Gaming SSD is just what the doctor ordered. And gamers who like to have a little RGB pizzaz on everything they own would like this drive. Click here to buy.
Runner-up : SanDisk Extreme Pro SSD (2020)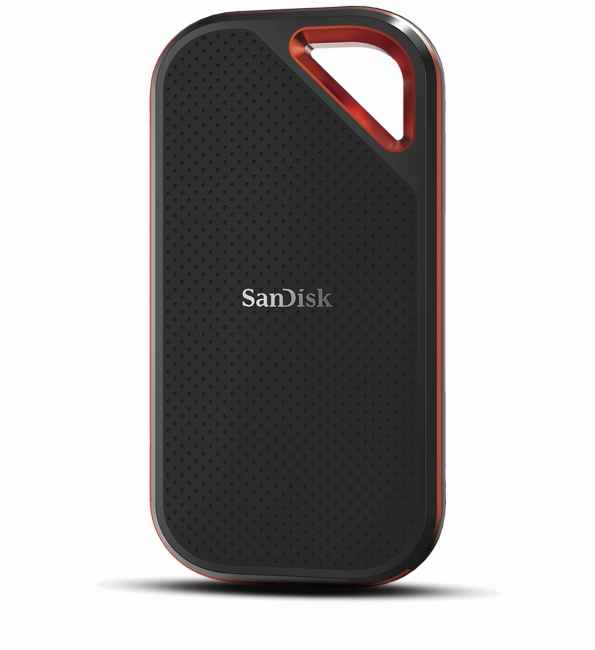 This was a tough battle between two of WD's own SSDs. One being the WD My Passport SSD (2020) and the other being the SanDisk Extreme Pro SSD (2020). We've seen SanDisk and WD SKUs use the same internals in the past for SSDs so it wouldn't be a surprise if that's the exact same in this case as well. Both drives use USB 3.2 Gen 2 with a peak transfer speed of 10 Gbps but when pitted against each other across five benchmark runs, the SanDisk Extreme Pro SSD came out on top by a sliver. It also features a more rugged exterior with rubberised coating, hard clam shell and a loop for attaching the drive to a hook. We don't consider features while deciding the Zero1 Awards but you can see how these factors make it a better drive than the WD My Passport (2020).
Best Buy: WD My Passport SSD (2020)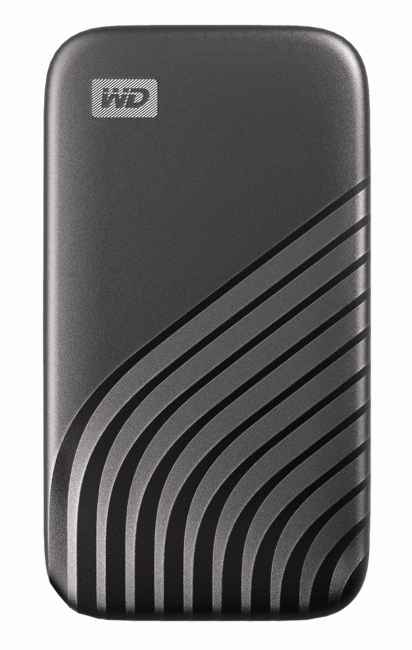 If a rugged drive isn't what you're looking for then the WD My Passport SSD (2020) gives you nearly the same performance as this year's runner up at a lesser price. This is what makes the WD My Passport SSD (2020) a better buy from a price-to-performance perspective. It's also got a slimmer profile compared to the SanDisk Extreme Pro SSD (2020).
About Digit Zero 1 Awards:
With a legacy of 20 years, the Digit Zero 1 Awards is recognized as the Industry's only performance-based awards. Digit rewards brands for putting in years of research in developing and introducing performance-driven products for their audience. All products are made to pass through a rigorous and scientific test process and compete with competitor brands in the same category. The Winner in each category is announced on the basis of their total score post complete performance analysis done across an average of 56 tests conducted for every category, across key performance parameters. The test process for the Zero1 Awards does not consider scores for features, price or design. The aim is to identify the very best products that money can buy, celebrate the innovations that push the industry forward, and reward the products that dare to disrupt the market.