It is stretchable, flexible, strong, light, voluminous, and a great conductor of electricity.
Graphene has been touted as the 'Wonder Material' since more than a decade and a half, after Nobel award-winning scientists Andre Geim and Konstantin Novoselov pulled it from a block of Graphite using just a regular adhesive tape. You and I have also been producing Graphene unknowingly by the simple act of writing with pencils. Most pencils are made of Graphite and if you manage to draw a thin-enough line on a piece of paper, you have successfully produced Graphene.
Graphene has two-dimensional properties and consists of carbon atoms bonded together in the shape of interlocking hexagons. Imagine a honeycomb or a chicken wire pattern. The bond between these carbon atoms is super strong and the material itself is a high conductor of electricity, making it equitable (if not more) to the potential of plastics when they were first commercialised in the 1920s, after which, the plastic-free world as we knew it changed forever.
Graphene, too, was supposed to change the world for good, but the high cost of the production of the material has slowed its growth rate and subsequently, the products that emerge from it. An indian startup now finds itself embroiled in this elusive race for Graphene-based products.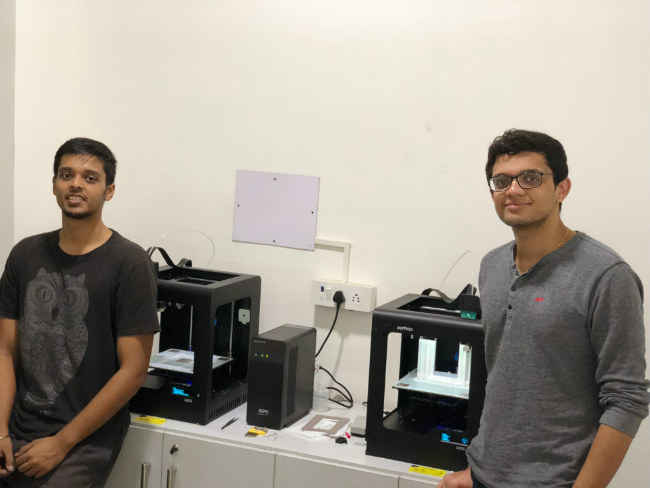 Founders of Log 9 Materials: (Left) Kartik Hajela, (Right) Akshay Singhal
Armed with 25 scientists and engineers, Log 9 Materials is a Bengaluru-based Graphene Nanotechnology startup that found its roots at IIT-Roorkee. Akshay Singhal and Kartik Hajela, both with an IIT pedigree, started Log 9 Materials while researching air filtration at IIT-Roorkee, where they accidentally discovered the application of Graphene in cigarette filtration. Born out of the result of this accident was a product called PPuF or the Post Purification Filter for Cigarettes. Log 9 used Graphene to create this detachable and reusable cigarette filter which reduces toxic chemicals in cigarette smoke by 50%. This was the first successful commercialisation of Graphene filters by the startup and it now owns a patent for the technology.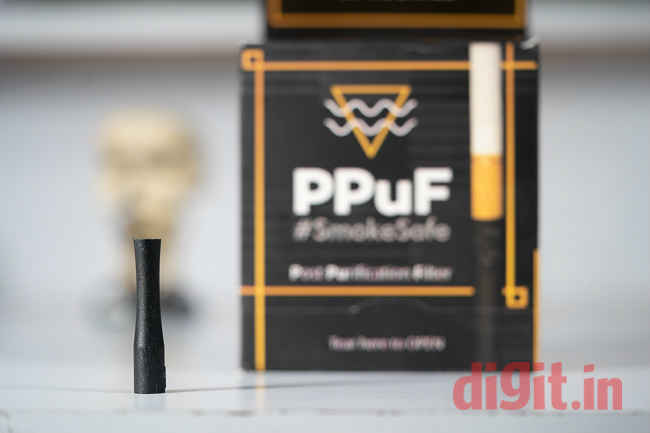 "Researching upon Graphene or for that matter on any material is a costly affair. We got incubated in IIT Roorkee wherein we used their resources on a pay per use model for analysis and characterization purposes. We were a team of 3 back then in 2015-16. We then shifted to Bengaluru after our funding from GEMS Investment, wherein we tied up with IISC, Bengaluru (Indian Institute of Science) as a startup affiliate to use their facilities for analysis purposes. Other than that, we have our own lab in our current office which is a kilometer from IISC," recalls Kartik Hajela, Co-Founder and VP of Log 9 Materials.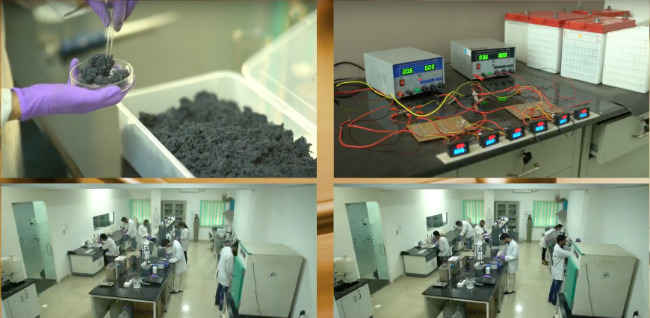 Team Log 9 hard at work
While Graphene has innumerable potential applications, including in smartphone displays, wearables and batteries, Log 9's core focus lies in two major domains: Filtration and Energy. "We are extensively working upon air filtration, water filtration, oil-water separation and primary energy generation using metal air batteries," explains Hajela.
Log 9 has applied for 9 patents out of which 1 has already being granted in cigarette filtration. Other patents filed are majorly process patents and the startup claims that its processes are what differentiate it from other Graphene-based research happening around the world. "Manufacturing Graphene is a costly task and thus we focus a lot on how to manufacture the material required for any specific application or project on which we work upon," Hajela tells Digit.in.
The latest product from Log 9's stable, LSP 20, is a reusable Graphene-based absorbent that can clean up oil leaks and spills from water bodies 4X more efficiently than convention materials. Not only has the startup managed to increase absorbent properties of by using Graphene, the recovery of the LSP 20 after it absorbs all the oil is free of leakage, so the oil does not drip back into the water while lifting out the absorbant. The LSP 20 can also be reused 7-8 times, thereby increasing its cost efficiency.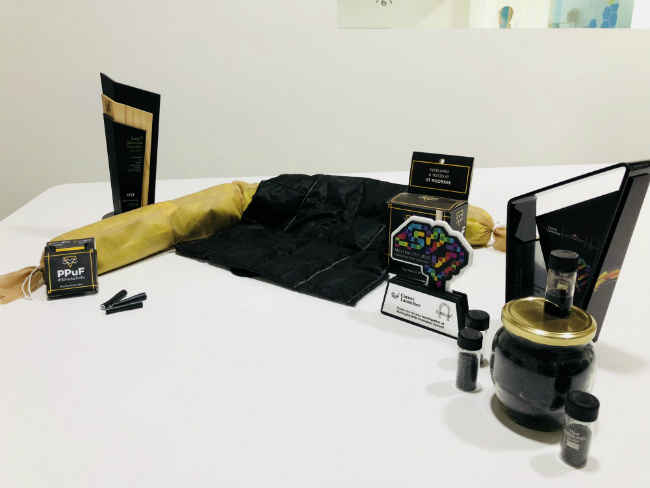 PPuF and LSP 20 oil-absorbant by Log 9 Materials
Hajela tells us, "We have already started commercialising our Oil Sorbent and Hazmat products made out of Graphene. We have set up a manufacturing facility for the same and currently have orders in the marine and oil refinery industry."
While the oil absorbing LSP 20 pads was not patented by Log 9, the startup says that it has kept the technology a trade secret and "there is no competition of such graphene-based economically viable product as of now". We looked and it is truly difficult to find Graphene-based oil absorbants out there, although research on the subject dates back to 2014.
Log 9 is also working on Graphene-based metal-air batteries for stationary and mobility applications. "Our offerings would be clean in nature and would be filling a big gap in the EV industry when it comes to Lithium-Ion batteries and that is range. Our offering is a primary energy generator, like a fuel cell, and will have the metal replaced rather than charging happening," claims Hajela.
While the startup is very hopeful about the future of Graphene-based commercial products, the founders acknowledge the fact that even after the academic validation of Graphene as a super material, it has not been adopted widely. "Reason for the same has been the cost associated with Graphene manufacturing process and the sector-agnostic approach taken by researchers," explains Hajela. He further adds that Log 9 has been able to balance these high costs by working on the material based on the final end application, innovating on processes to make them commercially viable, and finally integrating the same into a cost-effective and more efficient product.
With sights on the electric vehicle industry and experience in developing key processes in the production of Graphene-based products, Log 9 is one of the most innovative startups in India right now. It now remains to be seen how the startup evolves itself into a bigger name in a very young, dynamic and unstable industry focussed on commercialising Graphene.
Cover image of Graphene: Log 9