The proverb goes "necessity is the mother of invention", and in a country as densely populated as India, necessities are aplenty. This has led to India housing the world's third-largest startup ecosystem which is expected to witness a YoY (year-on-year) growth of 10-12 per cent, as per reports. Evolving technology, increasing funding, and a burgeoning domestic market are important contributors to the astronomical growth of the ecosystem and the emergence of multiple home-grown unicorns. Nevertheless, the ecosystem is definitely plagued by some operational, regulatory and taxation issues that prohibit it from reaching its true potential. Some prominent issues include the unorganised and fragmented nature of the Indian market, lack of transparent policy initiatives, inadequate infrastructure, lacking knowledge and exposure, and insufficient business acumen.
There's a real need for a nurturing and wholesome entrepreneurial environment to be built by various stakeholders such as the government, corporates, educational institutions, and others, to transform the Indian startup ecosystem to be a serious force to be reckoned with. To that end, Nexus is an innovation hub and business incubator that is a collaboration between the US Embassy (New Delhi) and ACIR (The Alliance for Commercialisation and Innovation Research). The Nexus Startup Hub is housed at the American Centre in downtown New Delhi on Kasturba Gandhi Marg. Nexus has also partnered with various organisations in India including the Department of Science and Technology, FICCI, TiE, Indian Angel Network, AmCham, ISB, and others that work within the innovation ecosystem.
The program is aimed at supporting and showcasing India's local entrepreneurial ecosystem and innovation while also inculcating seasoned business acumen to help successfully commercialise their technology and products. Nexus has already graduated 10 cohorts with 113 startups across various sectors. These startups have raised over USD 8.2 million in funding, USD 12 million in incremental revenues, and have won several Indian and international awards and added notable international companies to their client list. The United States remains an indisputable leader when it comes to startups and Nexus attempts to bring the business acumen and entrepreneurial smarts to the growing pool of innovative Indian startups.
Unearthing hidden potential: The Nexus Incubator
The Nexus Incubator program offers a host of selected startups unbridled access to industry networks and other government partners, it also includes specialised training from commercialisation experts across the world and eventual access to private and public fund managers that allow an influx of much-needed cash into startups. Erik Azulay, Executive Director at Nexus and President of ACIR told Digit, "Nexus is the first-ever initiative by the U.S. government across the globe, but due to its success is now being considered as a blueprint for similar programs in other Embassies around the world". He also informed us that ACIR is responsible for the management and operations of Nexus which includes setting the curriculum, selecting startups, and arranging classes and partnerships for Nexus. "Nexus serves as a central hub for entrepreneurs, innovators, faculty, government agencies, industry players, and funding organizations interested in gathering, interacting, and collaborating to promote Indian startups and the local entrepreneurial ecosystem. If you are involved with startups in India, Nexus is a place for you!", stated Azulay.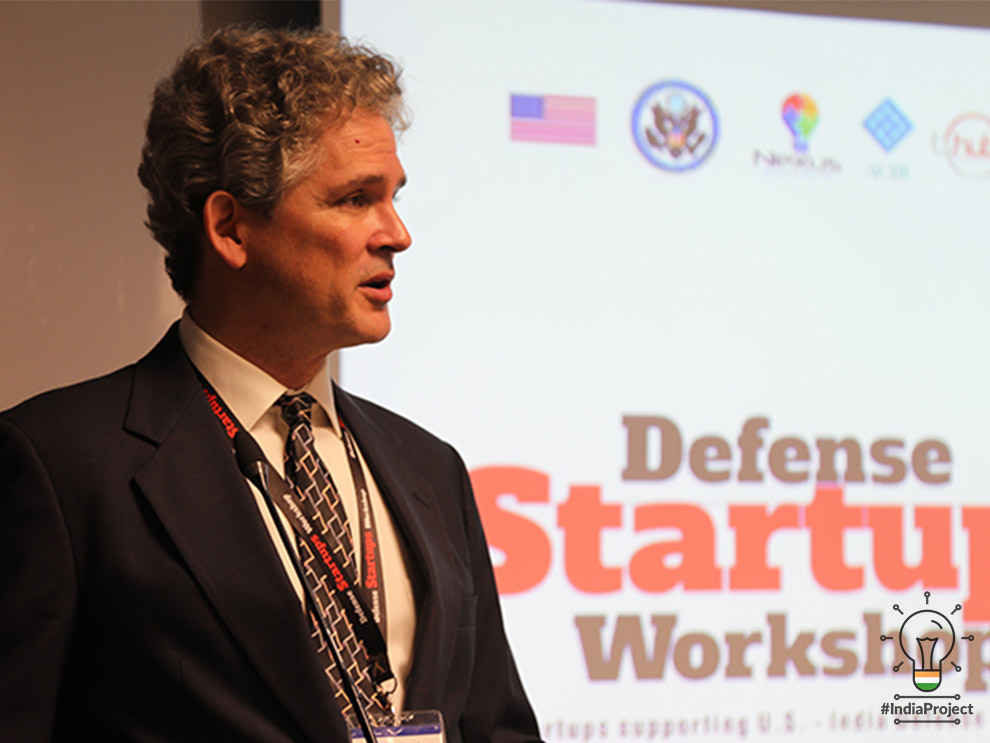 Erik Azulay, Executive Director, Nexus
Nexus selects about 12-15 startups for their 'pre-incubation training' program under a group termed as 'cohort'. The pre-incubation training program is an intensive 9-week practical business training program for all the chosen early-stage startups which provides them with holistic training covering important aspects of business such as primary research for business validation, marketing, intellectual property, funding, finance, and pitching. As aforementioned, the curriculum is designed by ACIR and is even customised based on the needs of Indian startups. Before the COVID-19-induced lockdown across the country, the selected startups would physically attend the training program in the Nexus headquarters in New Delhi. Now, of course, the training program has shifted course to adjust to the new normal by transforming the 9-week physical program to a purely online experience.
Azulay explained, "With 100 per cent of our staff working from home since March 2020, we are happy to announce that we have successfully transformed our physical program to an online program and we recently completed our 10th Cohort, which was our first entirely virtual Cohort consisting of 15 startups". With the 10th Cohort successfully completely, Nexus is now accepting applications for its 11th Cohort. The curriculum has also been transformed to suit online sessions better by incorporating additional activities and interactions that attempt to make online sessions as engrossing as physical ones. All the workshops also discuss how startups can continue to grow their businesses during the new normal. Sessions such as 'How to pitch on Zoom' and tutorials for using other online tools, integral during a pandemic, were also included.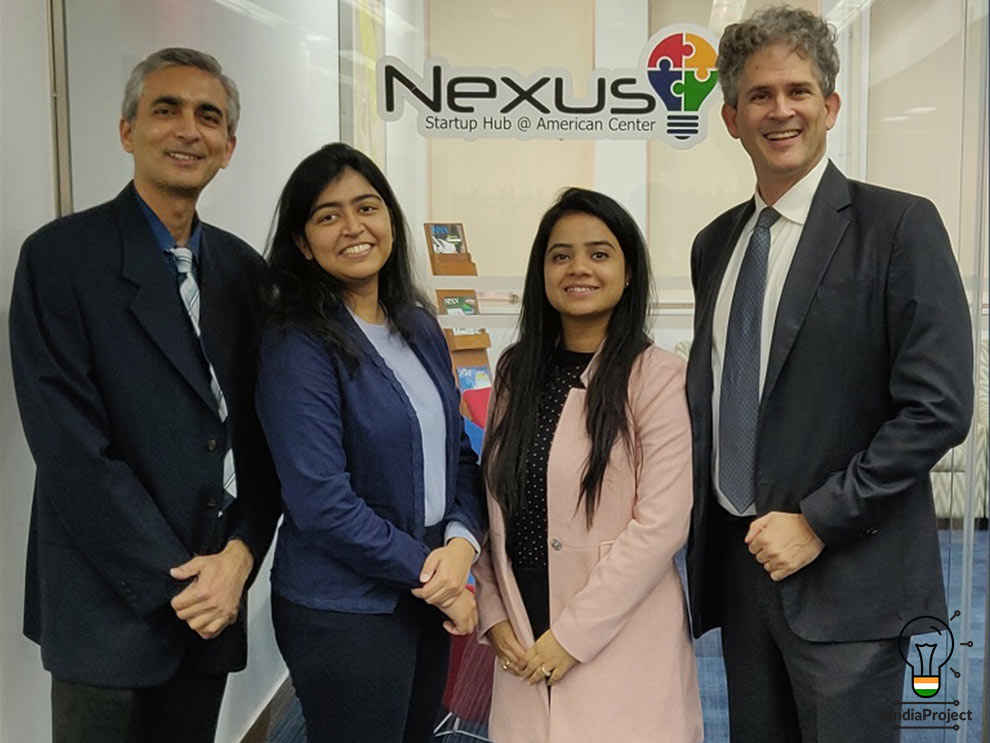 The Nexus Startup Hub team – Vikas Sood, Director at Nexus (extreme left), Visalakshmi Ray, Project Coordinator (2nd from left), Malika Taneja, Administrative Program Manager (2nd from right), Erik Azulay, Executive Director at Nexus (extreme right)
All the selected startups in the Nexus Incubator program must complete the online course, the ACIR – Startup Launch Program, which consists of assignments and quizzes. They also judge startups on the following criteria including attendance, participation and contribution during sessions, punctuality, and others. Startups who fulfil all the criteria to graduate from the program become eligible for Nexus' long-term incubation. As part of the long-term incubation, 3-4 startups are offered a co-working space and also receive continued mentorship for an additional eight months are Nexus. After graduation, all the startups are inducted into Nexus' Alumni Network and receive updates on funding and partnership opportunities that could benefit their business. They are even invited to Nexus Alumni events where the startups can meet ones from newer and older Cohorts and build relevant and beneficial connections.
Suchin Jain, Founder of Inoviea Consulting & Services, which was part of Cohort 8 in the Nexus Incubator program, told Digit, "The Nexus team are amazing people that go the extra mile to guide and support your startup's journey. The program was a great learning experience that fine-tuned my understanding of the startup process. My biggest takeaways were to stay focused, visualise, plan and act. Training in market validation, pitching, funding, and sales processes have been inspiring and it gave me renewed focus to continue building my innovation i-PanelKlean nA2 (a waterless solar panel self-cleaning system)".
Before the Covid-19 pandemic, the Nexus Startup Hub registered a lot of interest in their program even outside Delhi, however, due to the physical nature of their course, many startups originating outside Delhi were unable to attend the sessions. The onset of the pandemic gave Nexus an opportunity to promote their program to startups outside the Delhi-NCR region as well. The first online cohort (Cohort 10) comprised of 66 per cent startups that were outside Delhi, which is the highest they've recorded so far.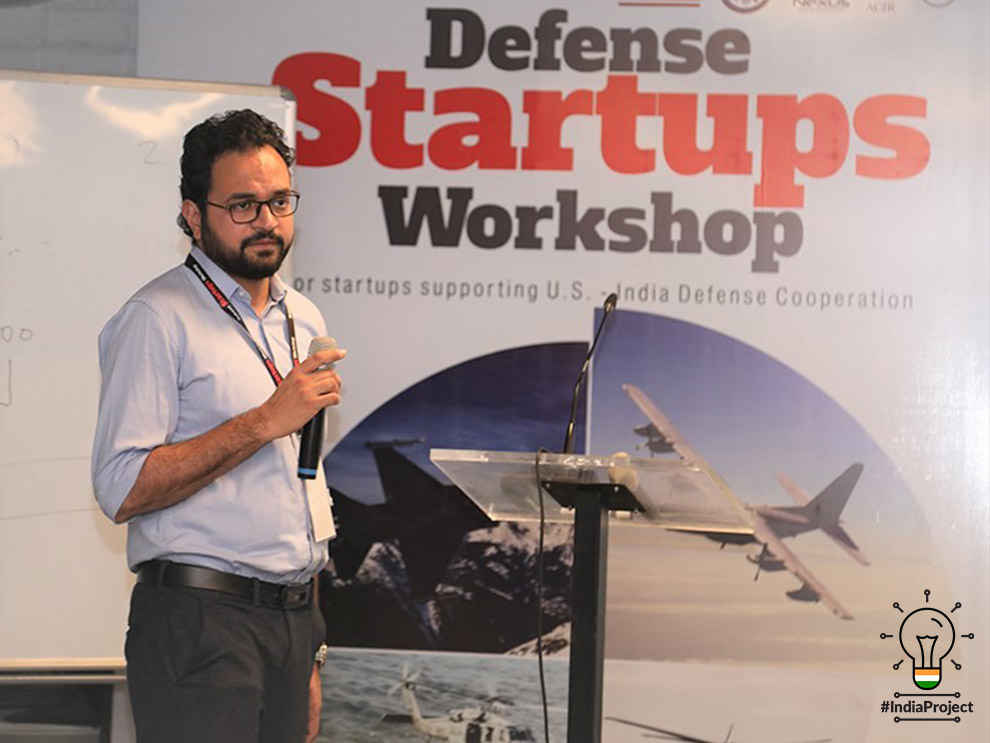 Sameer Malik, Program Manager, Nexus
Transforming the model
Nexus faced an uphill battle to not only cover the entire curriculum online but also integrate crucial elements of community building, peer learning, and networking into their online sessions that come much more naturally in a physical setup. Moreover, Nexus wanted to ensure that the online cohort was as much a part of their community of startups and peer groups as the offline graduated startups were. To ensure this Nexus implemented the following methods:
Encouraging people to keep their videos on during online sessions to promote higher levels of engagement
Organising short, fun activities during the first week of training to increase engagement and break barriers
All ACIR team members also keep their video on during online sessions to lead by example
Scattered Q+A sessions during presentations that ensured that the participants (even those who didn't turn their videos on) are engaged and present
Keeping Zoom chat rooms open even after official sessions to promote peer-to-peer interactions and side conversations during these extended informal hours
Using breakout rooms in Zoom to create smaller groups for exercises and discussions between startups
Switching back and forth between presentations and videos so that everyone can see each other rather than continually having to look at a PowerPoint presentation
We spoke to Saiprasad Poyarekar, Founder and CEO, Pacify Medical, a startup that was part of exclusively online Cohort 10. He divulged his experience to Digit, "Nexus helped us understand the nuts and bolts of how to commercialise our technology and gave us the support and knowledge required to be successful. Aakar Innovations is another startup that experienced the virtual sessions conducted by Nexus for Cohort 10. Founder Jaydeep Mandal shared his experience, "Nexus helped us understand how to convey information to consumers in layman's terms which is extremely important when marketing a product. It is the key to having a successful campaign".
Adopting unique approaches
Unlike some other incubators, Nexus Incubator has taken up the approach of not charging any equity or fees from its participating startups and all their programs are completely free of charge – and this is something that Digit loves, and is also aiming to do through our #IndiaProject initiative. The entrepreneurs only had to bear the expenses of travel and stay when the program was still physically conducted in New Delhi. Azulay said, "The reason we can do this is the generous support of the US Embassy". Nexus is funded wholly by the US Department of State and the mission is to discover and support Indian startups to enable them to be successful in both the Indian and international markets. Azulay added, "We are not here to profit from the startups. Our mission is to promote US' best practices and support the entrepreneurial spirit of India".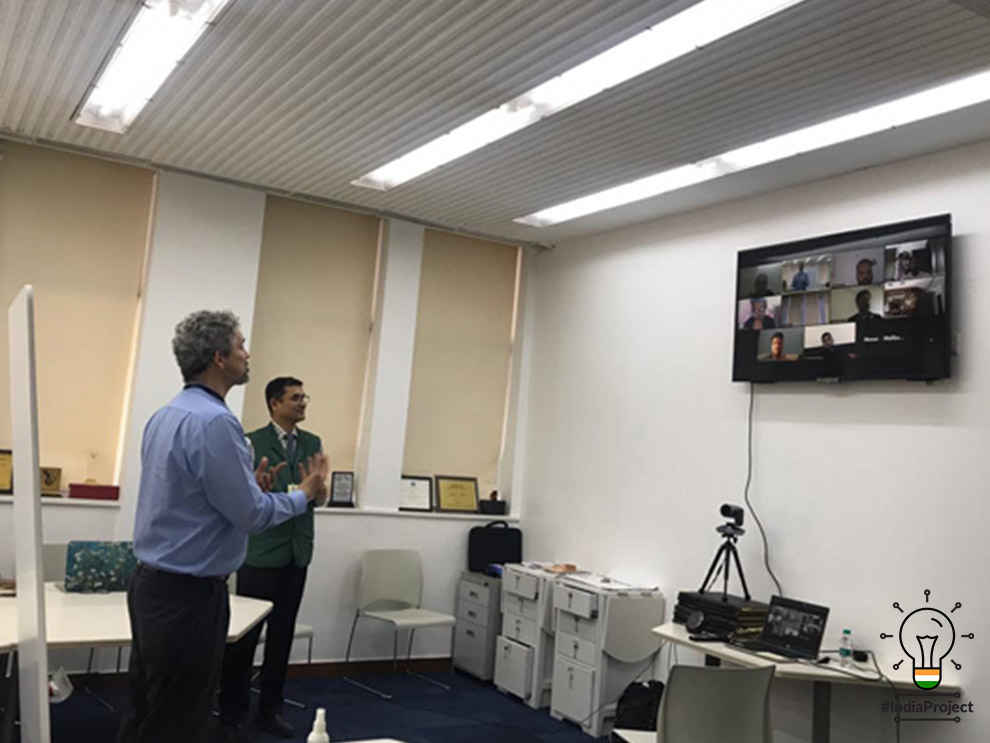 Nexus ran a virtual cohort with instructors conducting classes from the safety of their homes during the pandemic
Azulay also clarified, "We are not here to compete with other incubators and co-working spaces. India's entrepreneurship community is growing daily and there is room for all kinds of organizations; co-working spaces, e-cells, technology incubators, business incubators, and so on. Honestly, we hope that in 4-5 years the kind of incubation services we offer will be much more commonplace in India and the need for Nexus will not be so great". Unlike other co-working spaces, startups don't just get office space at Nexus. The startups also have at their disposal the expertise of Nexus' international team from ACIR, the mentorship of industry leaders, and support of partner organisations such as FICCI, TiE, and IAN. In addition, Nexus also offers incubator management training to even support other incubator managers in India that need help creating holistic curricula, and understand how to run a successful incubator.
Nexus provides early-stage startups with something much more crucial than mere office space – access to a network of industry veterans and entrepreneurs that have already traversed the arduous journeys of setting up startups, therefore, they can offer practical support to the needy Indian startups. Azulay also believes, " The combination of workshops, practical lectures, hands-on mentoring and access to our networks, we feel, is unmatched in India". Ayushi Mishra, co-founder, DronaMaps (Cohort 7), told Digit more about the startups' experience at Nexus, "Nexus helped us regain perspective by guiding us on the operational minutiae, introducing us to a VC network, lawyers to consult on intellectual property etc. It is a very hands-on program that helps startups put a structure to their company with incisive insights from Eric Azulay, Vikas Sood, and Sameer Malik, all industry experts with years of experience of working in innovation".
Success stories and additional initiatives
Despite the fact that Nexus exclusively works with early-stage startups, the companies in Nexus' portfolio have already raised more than $6.8 million collectively in grants and equity funding. The startups have also successfully created over 2,000 jobs across the country within merely 3 years. "Considering the relatively short length of our program, and that Nexus does not invest in these early-stage startups and the early stage of development of our startups, these results are frankly astonishing and are to us a clear indication of the large impact a successful incubation program can have", added Azulay.
According to Azulay, some of Nexus' biggest success stories include the likes of startups such as Escrowpay – a digital payment escrow account supported by ICICI Bank, Axis Bank and Yes Bank with a recent fundraise of $500,000, Morphedo – a product engineering bootstrapped startup with yearly revenues exceeding $200,000, S4S Technologies – an award-winning food preservation company that raised more than $500,000 in grant funding, Saral Designs – Winners of Innovate2Beat COVID Challenge by Marico where they converted their pad making machines to make masks, E3 Waste Solutions – a startup that works with the Delhi government to segregate waste at a municipal level, Phool (HelpUsGreen) – an award-winning social impact startup funded by Draper Richards Kaplan Foundation, BIRAC and Tata Trusts, Fabiosys – a startup that develops next-generation fiber technology for hospitals in partnership with IIT Delhi and Pfizer, and DronaMaps – that works with five Indian states to support COVID initiatives, and the founders have been featured under the prestigious list of Asia 30 under 30.
From Nexus' more recent cohorts, the team is excited for what the future has in store for startups such as Pacify Medical (mentioned above), Digantara – a startup that detects space debris in partnership with IISC (Indian Institute of Science), Aloe Ecell – working to develop eco-friendly AA-sized batteries, Avrio Energy – a startup developing an algorithm to track energy consumption at an appliance level, among others. Azulay also said, "We have companies that have raised hundreds of thousands of dollars from outside investors, companies that have signed contracts with major US and Indian partners, and companies that have a tremendous social impact but are now also sustainable from a business perspective".
Since its inception in 2017, Nexus has played an important role in the astronomical growth in the entrepreneurship ecosystem in India, more specifically, the Delhi-NCR region. Azulay commented, "It is great to see that entrepreneurship is also becoming aspirational like an engineering or medical degree in India". Nexus takes its role in encouraging the youth of India to embrace entrepreneurship very seriously and to this end, the startup hub conducts open workshops every month that have experts from the US and India in several fields present to directly connect with aspiring entrepreneurs. The workshops are completely free of charge and are open to anyone who is interested. Currently located in New Delhi, Nexus, as a US Government program actively works with US Consulates in Mumbai, Kolkata, Chennai and Hyderabad in order to conduct different programs across the country. Nexus also attempts to accept as many offers as possible to conduct programs in different cities in India, and has also successfully organised programs outside of India, in neighbouring countries such as Sri Lanka, Bangladesh and Bhutan.
In addition to continuing its flagship pre-incubation program, Nexus also plans to conduct industry-specific workshops across the country. Azulay adds, "Nexus is also planning to use Hindi speaking trainers to work with entrepreneurs in Tier 2 and Tier 3 cities in India. We have seen an increase in requests to speak at colleges and universities and think this is a great way to talk to young students about entrepreneurship and answer some of the questions they have about the opportunities (and pitfalls) of going into business for yourself".