Be sure (double-check and be sure again) about the industry
Okay, this is technically something that you ought to think of way before you come to the decision of beginning a venture, but it never hurts to have a re-think and evaluate all your options once more, does it? Especially if rethinking could mean the difference between the success and failure of your business venture.
So, here's the deal: one of the most important things to think about when starting your own business is the industry that you are thinking of getting into. The industry should be one that has good growth potential, not to mention enjoying some traction in the current scenario – it wouldn't do anything for your parents' peace of mind if every time they ask you how the business is doing, the only answer you have to give is, "Just waiting for the industry to pick up ma/da."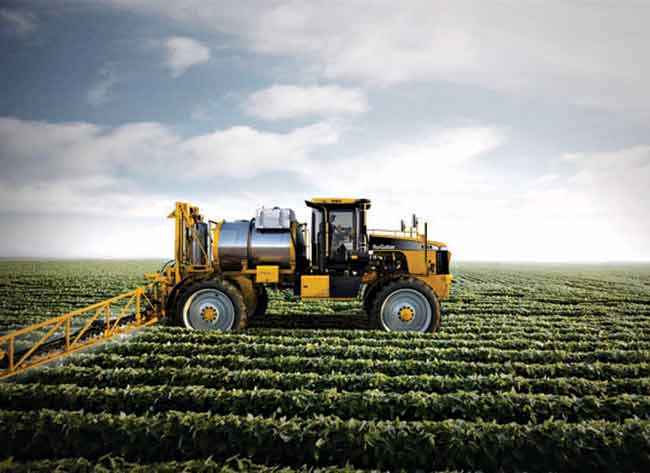 Study the competition
This is something that you should be doing all the time – not just when starting the business. For there are two things that are definitely going to help you keep afloat in the long run – knowing your enemy and drinking a whole lot of coffee. To begin with, you can visit your competitor's store or establishment and check out the processes that they follow and the type of customers they serve. Of course, you'd have to do so in stealth mode, meaning you should be able to derive some excitement out of it, provided you've read enough John Le Carre novels.
Also, sign-up for newsletters etc. that the competitor sends out and keep track of their marketing activities, both online and offline. You'll have plenty of worry-filled moments after seeing their strengths in various departments. But once these moments pass and relative calm settles in, you can begin to seek out their weak points. And these are the areas you can try and strengthen for your own business, possibly giving your brand strong USPs that the competition can't compete with.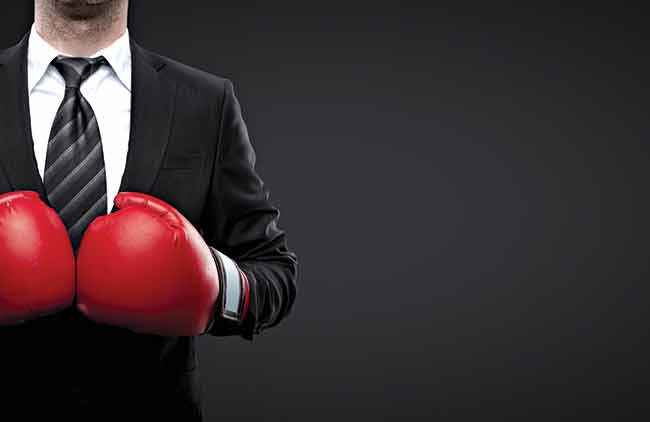 The funding
When starting a business, an important factor that one needs to keep in mind is the funding. If you can't manage to somehow fund yourself, you can look for funding from other sources. While ideally funding yourself is the safest bet, it's not unheard of for businesses and startups to look for and get funding from other businesses and organisations. However, in this case, funding could be a double-edged sword. Being funded here could actually mean that some other organisation practically owns you – taking away a lion's share of your profits. You may even receive cryptic mails with subjects like "Concerns" and "Future?". While their funding does indeed fuel your growth, you've gone from being the boss of your own startup to a stressful employee of some other much larger organisation. So try as much as possible to fund yourself, and only fallback on other options as a last resort.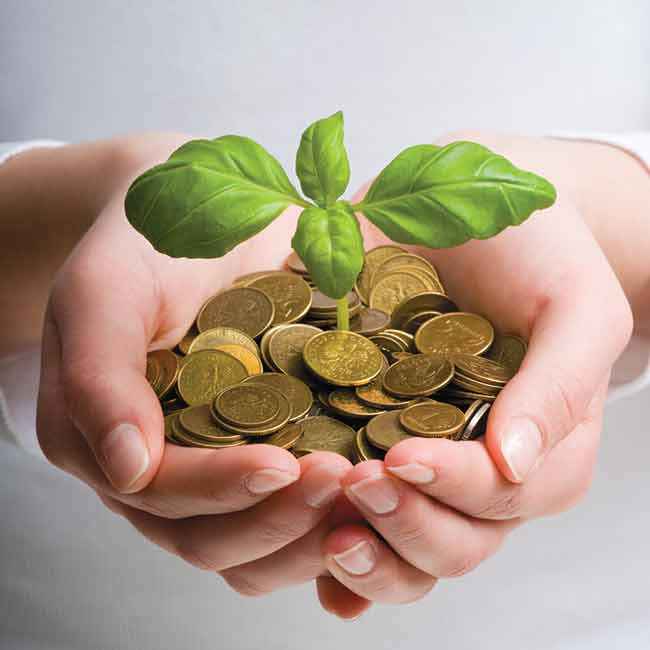 Do your market research
The thing about running a business – especially a startup, is that it requires a whole lot of humility. The reason being the fact that you are bound to make mistakes, a LOT of mistakes. Even the smartest of the smart Joes tend to screw up every now and then. They think that they can do no wrong and the idea that they have is amazing and foolproof. However, in the real world, they'll find that it's far from amazing. Almost always, the initial idea requires a fair amount of refining.
If you want your product to sell, you'll have to do some market research. You need to read the market, figure out what's selling and what isn't, see which demographic likes what, and apply that to your product. It all takes a fair amount of research and it's no walk in the park. Say your idea is to start a company that's into T-Shirt printing. Now, when you say T-shirt printing to people, they're thinking "Well there's plenty of other brands that do the same thing, why should we come to you?". Now that is a very fair point they're making. Add to that the fact that these brands might even be able to give the customer greater cost-advantage than you. But maybe you find that there's hardly any competition in printing T-shirts with messages which are exclusively expressive of the attitude of the office-crowd, such as the kind working in administrative jobs (don't take this seriously, it's just an example). By being the first, or among the first to pounce, you have created a viable niche for yourself. And that's the kind market research that will catapult you from being just another dime-a-dozen brand, to a unique one the people can't do without.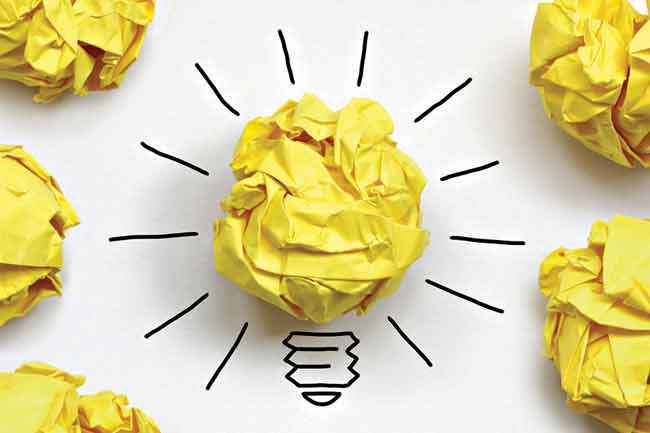 The Name
The naming of a brand is both a fun aspect as well as an extremely important aspect in the whole starting-a-business deal. Names which stand out gain a whole lot more attention in the market. The name is the first thing anyone will notice. It's as good as a first impression, and in the world of business a first impression is extremely important as it can determine whether or not a customer will come back. Therefore, it is key that you opt for a name that will enable you to stand out and at the same time represent you and your business or company. When it comes to naming, try not to sound too similar to already existing names, or try not to mooch off of the success of already successful companies and call yourself something like foogle or Macebook, which probably already exist. At the same time, try not to make it too long, or a mouthful for someone to say, you want a name that is easy to say so that people can spread the word!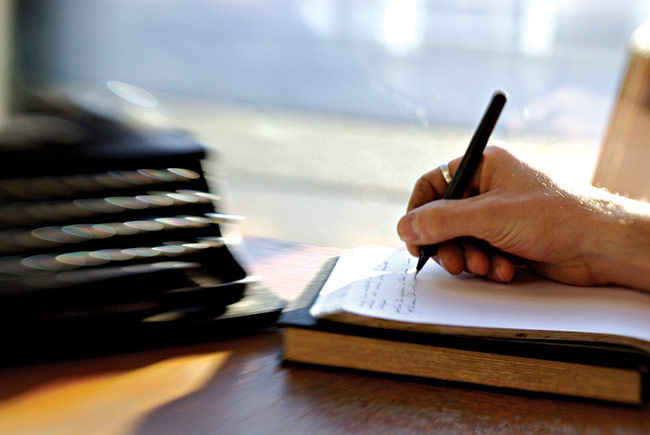 The marketing strategies
Unless your business idea is as fresh and unique as, say, teleportation, you are definitely going to devote a fair amount of attention to marketing. The good news is that you can build a good customer base without spending too much money if you are savvy enough. The bad news is that getting savvy about marketing isn't exactly easy.
For one thing, it involves learning and getting accustomed to the plethora of social platforms and other online avenues where people hang out – even the ones that you don't use or haven't even heard of. Then, there's the matter of knowing how to push relevant content to the prospective customer without being intrusive. Of course, you needn't be an expert about all these things yourself. You can hire a good marketing manager. But the thing is, marketing is very significant when it comes to startups, and the insane number of startups has given rise to clutter in the market place. It's better to have at least an overall understanding of the scenario. If you aren't careful, the marketing budget will skyrocket without you getting the results you need to justify the costs.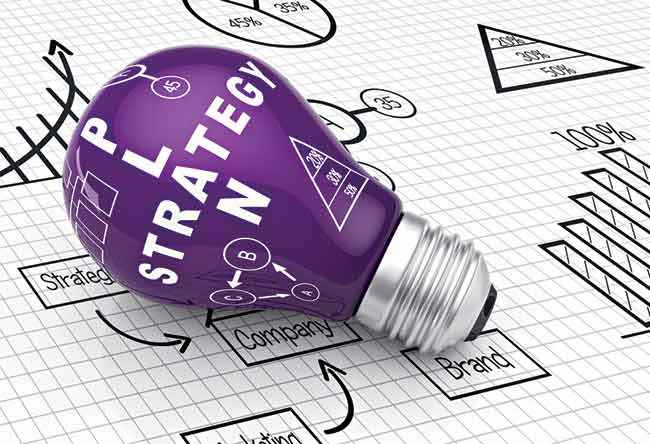 Test run
Admittedly, test running a business won't be as much fun as test driving a car, but it's definitely essential to the health and well-being of your business in the long run. Test runs are used not just to check the functionality of your business, but to get a hang of the kind of customers and businesses that it best resonates with. This means that you may have to go through multiple test runs.
But as a potential business starter-uper, you must overcome hurdles like these. The good news is that investing your time in multiple test runs today, will help you decide on which types of customers and businesses to target, right from the get go. It also gives you the necessary insights to make the business model more suited for the customer group. Multiple test runs will help you avoid having to repurpose the business entirely at a later time – saving you both, time and resources. That also means that you may get rich faster.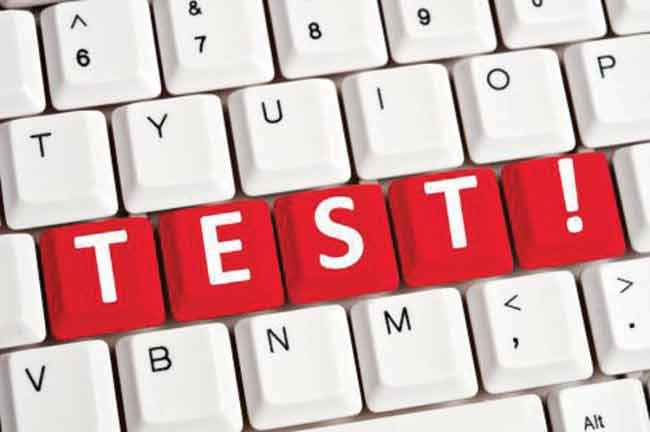 Searching for future talent
Even though you are in the very early stages of developing your company, you should keep an eye out for talent. You may only have positions to fill in the future but it's always a good idea to have a talent pool to choose form. Most entrepreneurs – whether successful ones or those who have failed and moved on to founding successful startups after initial failures – will attest to how important it is to have the right kind of talent. Not only can a good team can make or break a startup, it is the pillar upon which your startup will be able to scale eventually. It is therefore very important to pick the right kind of talent. A team that is cohesive is necessary but as they say conflict is important so gather people with differing backgrounds and thought processes. As long as they function productively under a good leader even wierdos are great.
Legal advice
Many things could go wrong while running a business. And while many take precautions and preventative measure, things can still go wrong despite everything. When this happens it's usually a storm of paperwork, and other insurance and legal issues. The biggest mistake entrepreneurs make is waiting for something to go wrong before they seek out legal advice.
From a mishap befalling one of your employees to a post falling on your office building, some things are just beyond your control. Now in these cases it's not unlikely for an employee to file a legal claim for injuries or damages they may have taken. This would be the appropriate time for you seek legal advice from (preferably your own) a legal team.
Listening to all that legal advice and lawyer jargon might seem like an earful but this is all important stuff, so try to pay attention. All this information will be handy when you and your startup are actually in a pickle. And get yourself a legal team. Or at least a legal advisor.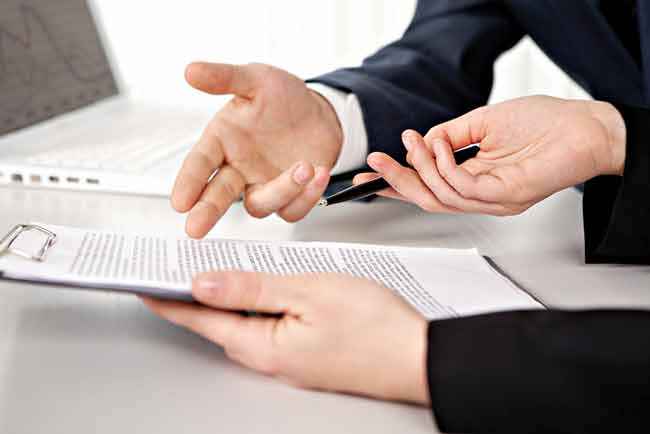 Have plans for way beyond your launch date
No matter how good thinking on your feet is as a talent, most great leaders and entrepreneurs will vouch for the value of meticulous planning. Imagining all possible outcomes and scenarios isn't really practical or possible but contingencies and plans for likely outcomes should be made. If you have a playbook of sorts, no matter what the challenges might be, you have a bag of tricks to delve into when the going gets tough. The value of a Plan B can never be underestimated. Plan even for failure. The idea is to hope for the best but plan for the worst. Have a long term plan – a plan for the duration by which you are fairly confident that you can start raking in profits.
While planning, make sure that you have a contingency plan for the worst case scenario laid out. It's best to have a sales and marketing budget earmarked for at least the first two years of running the business.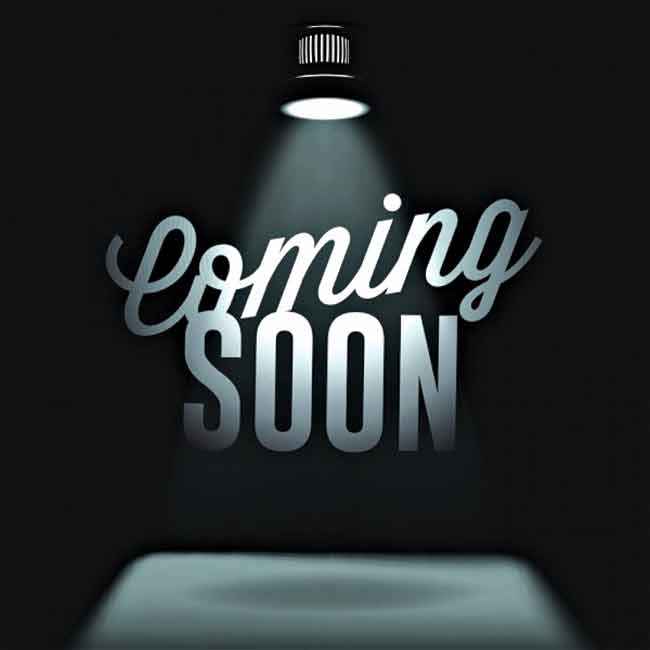 Build a good website(not just a decent one, but a GOOD one!)
The fact that we need to give out such advice in an age where everything revolves around the Internet and Google is as good as God, frankly it's absurd. But it needs to be mentioned because of the key role a good website plays in the success of a business. You have every reason to reach out to as many people as you can. And a website is one of the cheapest, and not to mention most efficient means by which you can accomplish that. Only, make sure that you start the website on a healthy platform using an affordable host. It needn't be fancy, but that doesn't mean that the landing page of your site has to look like an over-sized visiting card. Creating a good website isn't all that hard these days, neither is it expensive.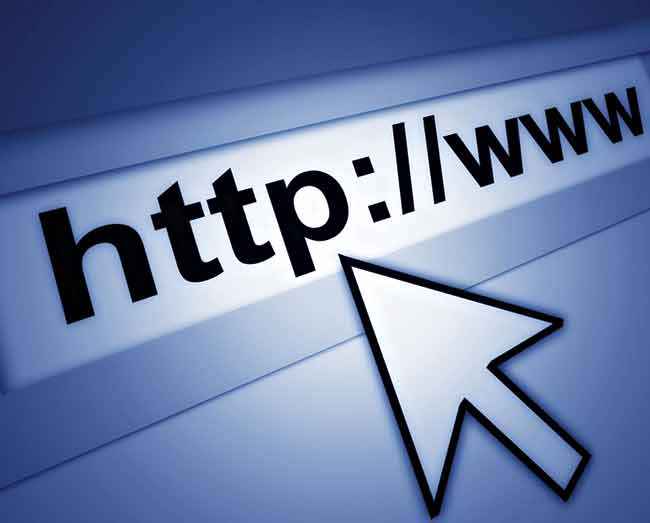 Government Funding
The central government is showing a lot of initiative to promote entrepreneurship in the country. Take, for instance, the Startup India initiative which has cut down a lot of red-tape experienced by people trying to start a business. There are new RBI norms to give risk-taking startups a larger safety net, in case their idea doesn't fly and they happen to run into financing problems. Under a special initiative called Standup India, banks have been instructed to lend a fixed amount to SC/ST and women entrepreneurs to get their business idea off the ground.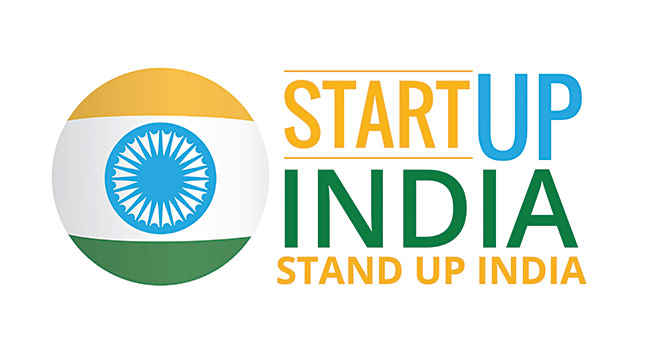 Exit strategy
Go ahead, laugh all you want. We'll wait until you're done. "Thinking about exiting even before you've started, what a joke". Things can go wrong despite your best efforts. It's always great to hope for the best and act accordingly but it's also wise to have some exit strategy in place for when things don't work the way you wanted them to. An exit strategy could be something as simple as selling all the inventory you purchased for your business to minimise the overall loss. Or it could be something as simple selling the business.
Timing
If you'll look elsewhere in this cover story you'll find a story that chronicles the reasons for the downfall of many startups in India. Among the most common reasons cited for their failures you'll find founders stating timing as one of the most important factors. Timing in the entrepreneurial context is as important as important as timing is to a joke. Screw up the timing and a joke falls flat. Similarly, if your idea is ahead of its time or a little behind the curve it will fall flat. Say for example you were trying to start a digital game distribution application or platform. If you did it before internet speeds were up to the mark you'd most likely have failed. Or on the flipside say you were trying to establish yet another fashion apparel startup in today's crowded market place, would your chances of success be high? If you aren't bringing anything new to the table we highly doubt it. So timing is everything. Too late or too early both will illicit lukewarm adoption from your target audience.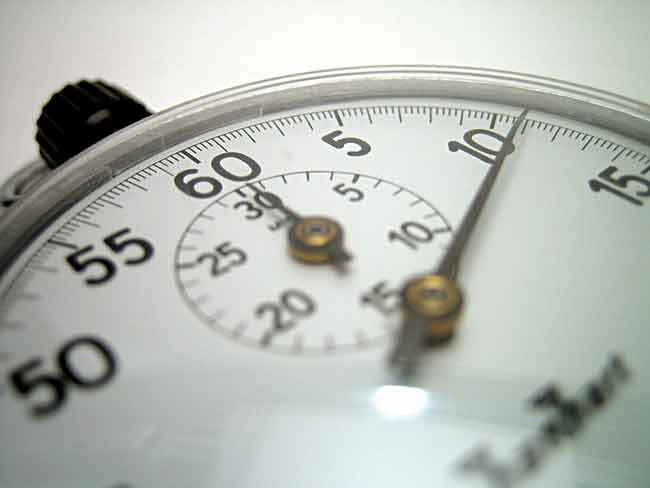 Set specific sales goals
We daresay that you'll be hard-pressed to find a single person working in a sales department without some stress-related issue. Of course, that can be said about folks from other professions as well – like teachers, lawyers, and fruit vendors but it's most applicable to sales people. For theirs is a job that perennially revolves around targets.
When you start your business, you will have sales targets. If you haven't set them already, don't waste any more time. We mean it, you can read the rest of this article after you set those goals. Make sure that you set the targets in such a way that you can minimise the time it requires to start making profits but without alienating your employees by putting too much pressure on them. If your employees find the going tough, they will most likely quit and that will only increase the time it'll take for you to rake in the profits.