A recent report, published by Korea Times, points at Samsung possibly looking to migrate its entire gadget arsenal to run on Tizen OS, the company's proprietary operating system. Although there has been no confirmation, Samsung has had such ambitions with Tizen for a while now, amid being the largest OEM in Google's Android stable. In India, Samsung's Tizen-powered Z lineup of smartphones have fared well, particularly in the first-time and budget smartphone user segment. It is this, among other factors, that has urged Samsung to consider Tizen as the ecosystem of choice in the near future.
The signs of promise have shown, and Samsung has even had the numbers to show for it. Its Tizen-powered mobile devices have seen reasonable success, and with the Gear S2 smartwatch running on Tizen OS, Samsung had a successful commercial ground test with Tizen OS and an integrated ecosystem, before introducing Tizen as a bigger, broader and well-integrated operating system for its lineup of smart devices, in near future. The OS is yet to present the level of app support and wide integration as Android, but if one company has what it takes to take a leaf out of Apple's book and nurture it well, it is Samsung.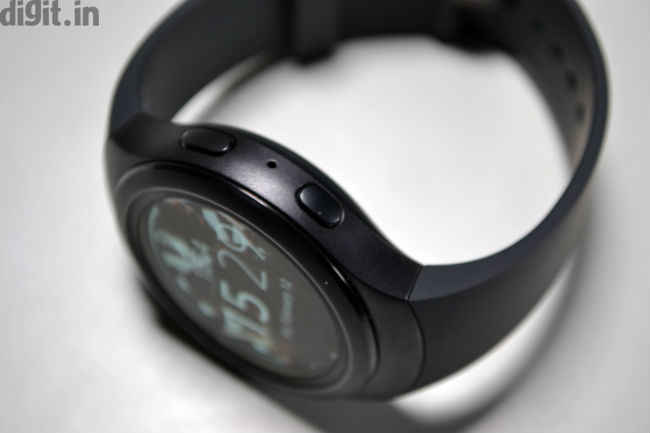 The route, though, may not be that simple. Apple was one of the very first companies to integrate its operating system, iOS, with device hardware deeply and draw maximum efficiency of performance and power consumption. This also gave it the opportunity to streamline all of its operating systems - iOS, macOS, watchOS and tvOS - allowing them to synchronise with each other when needed, hence providing an array of seamless functionalities across all of Apple's software platforms. This gave Apple the power to offer the same, essential features across all of its devices, irrespective of form factor limitations.
Samsung, here, has more potential in the form of a wider variety of gadgets to incorporate Tizen into. The process, though, is difficult. For one, Samsung is one of the most important companies for Google in terms of Android OS, and the level of versatility and developer support Android offers was crucial in Samsung overtaking Apple in the United States of America, in smartphone numbers. Moving away from Android would require Samsung to present a tighter suite of applications and actually urge its users to switch to Tizen-specific apps, instead of the regular favourites that Android offers. This itself will happen only after Samsung wins the confidence of developers to build apps for them, and simultaneously convince its users that migrating to Tizen OS will actually be an upgrade over Android, and not a compromise from Android OS.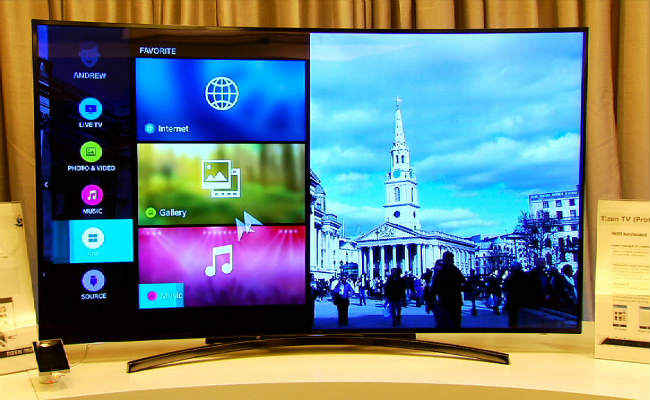 The possibilities are lucrative for Samsung, and converting Tizen to an ecosystem is the next step towards maintaining supremacy for Samsung. The major hindrance, though, comes from the market that Samsung itself created for itself. The company has been a trusted maker of Android devices from varying price brackets, and much of its user base has stemmed from the overflowing acceptance of Android as an easy, friendly user interface. Tizen, till now, does not have the flexibility or the number of apps to practically rival Android. Also, when iOS was born, the iPhone was a one-of-a-kind device that introduced 'smart' mobile devices to the world, and Android was not even in use then. The present world is saturated with mobile devices, and such innovation is way more difficult now than what it was, back then.
Should Samsung go for its own ecosystem instead of growing bigger on Android? As positives, having its own ecosystem for devices will give Samsung unlimited control to introduce features, push updates and do a lot more than it presently can. It will also allow Samsung to present smoother integration of services across its smartphones, tablets, smartwatches, televisions and more. These, in short, are everything that a company would want to succeed. On the flipside, moving away from Android will mean Samsung has to come up with something very appealing, and the present generation Tizen OS practically gives no reason for an Android user to shift to it, unless he/she is a massive Samsung fan. It may also take ages to get the extensive developer support that Android and iOS command.
The task is daunting, even for a company as great in stature as Samsung. That, though, is every reason why Samsung should consider pushing for it. Innovation is crucial for pushing the boundaries of technology, and while Tizen has not been a game-changer till date, it will be interesting to wait and see if it does.
PS: The Apple v. Samsung fight for electronic supremacy would evolve to Level 2.0, if this indeed happens.