You may not see much of them in India, but Google's ChromeOS has reportedly been doing well in schools abroad. Chromebooks seem to have seen enough success to have Microsoft, the PC big daddy, interested in the ecosystem. Yesterday, at an event in New York City, the company unveiled its own competitor for Google's ChromeOS. It's called Windows 10S and its only real similarity to Chrome OS is that it competes with that operating system.
Despite its name, Windows 10S feels like a second attempt at Windows RT, and though Microsoft failed in its earlier attempt, times have changed. It's far too early to say whether Windows 10S will succeed, but with the announcements all through, we have a fair idea of what you get and what you don't, with Windows 10S.
What is Windows 10S
Before we get to the advantages and disadvantages of Windows 10S, let's talk about the OS itself. While the operating system was introduced as a solution for schools and students, it will have some consumer focus too. In essence, Windows 10S is a walled garden, created and managed by Microsoft. It allows you a part of Windows' full power, but not all of it.
In the larger scheme of things, the goal with Windows 10S is to offer support for lower end devices, and streamline/avoid performance issues that usually appear in Windows laptops over time. As Microsoft said about the Surface Laptop, the goal is to have devices that remain competent from "orientation to graduation".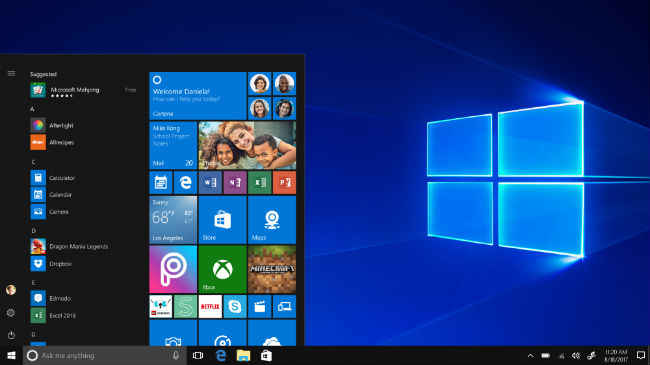 What you get with Windows 10S
As mentioned above, you do get some of the Windows goodness with this OS, but not all of it.
Fast login and performance
At the launch event, Microsoft said Windows 10S will take only about 15 seconds to login the first time. Subsequent logins will be as fast as 5 seconds, which is a marked difference between regular versions of Windows and this one. Performance seems to be the key here any way. Just like ChromeOS, Microsoft means to make Windows 10S smooth and fast, while retaining the same performance till a few years after a device is bought.
A desktop experience
ChromeOS is basically a full system running inside the Chrome Browser. On the other hand, Windows 10S has a desktop experience associated with it. While Internet connectivity will still be required, it's possible that Windows 10S will not be as dependent on it. The operating system also has some features of Windows 10, like Bitlocker encryption, Mobile Device Management and more.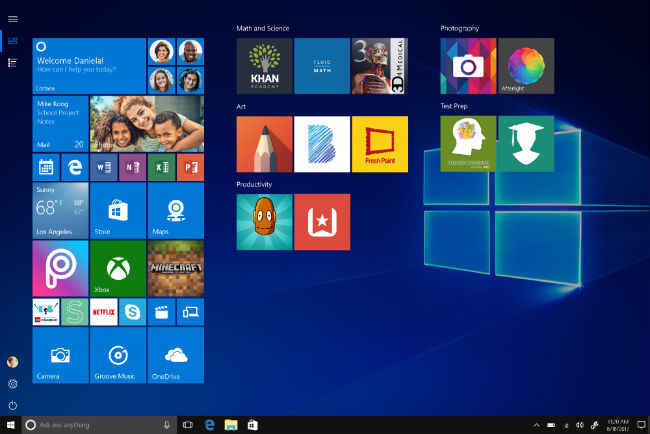 Battery
In our experience with Chromebooks, battery life has been the highlight of laptops running Google's software. Microsoft is promising the same, and the company even said its new Surface Laptop (running Windows 10S) will offer 14.5 hours of battery life on a single charge. Further, a Windows 10S laptop will not lose battery when the lid is closed, claims Microsoft.
Compatibility
There are two parts to compatibility on Windows 10S. First up, Microsoft says the OS will support almost all peripherals because it can access the Windows 10 Drivers database. Secondly, all devices that are compatible with Windows 10 will also be compatible with this new operating system.
Speaking of compatibility
The story doesn't end there. With Windows 10S, Microsoft may be hinting towards what future laptops will look like. Windows RT was meant for ARM-based machines only, but Windows 10S is not bound to ARM or x86 architectures. With rumours afloat about Snapdragon-based Windows devices being enroute, it's possible this OS is designed for such devices. Perhaps more 2-in-1s are on the way.
If Windows 10S can indeed offer streamlined and smooth performance on ARM-based systems, this may be an indication to what the rumoured Surface phone will be.
Prices
Chromebooks are usually cheap, which is why Microsoft needs to assure the same. And that's exactly what Windows chief, Terry Myerson promised too. He said Windows 10S-based laptops will be coming "this summer", at a starting price of $189. We don't yet know when and whether these laptops (and OS) will come to India, but if they do, we're expecting price points below 20k, since that's what Chromebooks were priced at some years ago. That gives all the more reason to expect ARM-based PCs, instead of Core M and Core I powered laptops.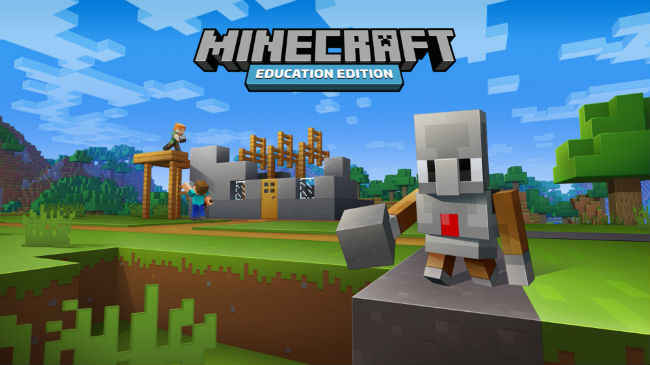 A subscription to Minecraft: Education Edition will be included with Windows 10S
What you lose
A walled garden can never be without compromises and Windows 10S has its fair share.
Legacy desktop software
Avid Windows users will question the exclusion of desktop software from this OS. In fact, Microsoft added the capability to do so on regular Windows too, with the recent Creators Update. All apps running on Windows 10S will have to be downloaded from the Windows Store, and as anyone would tell you, it's not the most populated out there.
If you do try to download legacy Windows software, the OS will flag the download and give you two options: either try an app from the Store, or get Windows 10 Pro.
This, though takes away Windows' biggest advantage over any other system, that of legacy software. Come to think of it, that's what makes the Surface tablet such a powerful laptop replacement in the first place. Taking this away does allow Microsoft to make the platform more secure, but long time Windows users may not like it.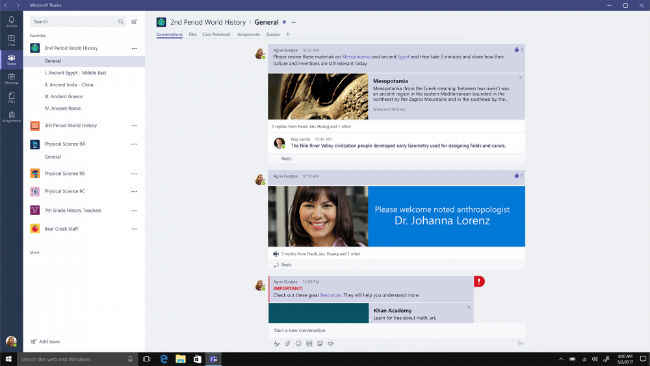 The full suite of Office 2016 apps is coming to the Windows Store
On the other hand, if you're comparing with ChromeOS, this could give Windows 10S a major advantage in the long run. If Microsoft could convince developers (which it hasn't been particularly good at), literally any software can be ported to the Universal Windows Platform (UWP) and hence put on the Windows Store. In the long run, this means these applications can not only be on Windows 10S, they'll quite likely be available across Windows PCs (and possibly phones) solving the ecosystem's "lack of apps" problem.
Why Windows 10 Pro?
The failure of Windows RT is looming over this launch like a dark cloud, which is perhaps why Microsoft isn't quite pushing users to this platform just yet. For the whole of 2017, the company will offer Windows 10 Pro to those opting for Windows 10S. The same offer comes for those who buy the Surface Laptop. The option will remain after 2017 too, but you'll have to pay about $50 for it, which is much cheaper than what Windows 10 Pro would actually cost you.
One has to ask why Microsoft is making this move. Is it not confident about its new operating system? Is it wary of Windows RT's failure? Or is Microsoft unsure whether it actually needs a Windows 10S to take over the education market? It's worth noting that there's no way to return to Windows 10S once you go Pro.
Bing and Edge
If killing legacy apps wasn't controversial enough, Microsoft has made Bing the default and only search platform on Windows 10S. So, for taskbar and browser searches, you'll have to use Bing. You can get around this by opening Google.com or setting it as your homepage, but you can't set it as your default search engine.
Also, Microsoft Edge will have to be your browser of choice, unless Google and Mozilla decide to make Chrome and Firefox available via Microsoft's Store. Windows 10S will allow any browser (which is a marked improvement over ChromeOS), but the question is whether other browsers want to be on Windows 10S.
Joining domains
Domain join was a feature introduced in Windows 7, which allowed PCs to remotely but securely join domains. This is not available for Windows 10S.
What's what
The common consensus seems to be that Windows 10S is basically the second iteration to Windows RT, and one that's not quite as limiting. A major takeaway from this launch is that Microsoft is making way for ARM architectures, reducing its dependency on x86 and Intel processors. Though the new Surface Laptop is a high end device, the focus here is on cheaper and less powerful alternatives that can truly make a difference in markets like India.
Windows 10S may be aimed at schools right now, but that's only because it's a ChromeOS competitor. If Microsoft can convince developers to join UWP rapidly, this is what the future may look like.