Those who have ever looked for a quick and light image viewer in the past decade and a half would surely have come across this one. While ACDSee is a brilliant image viewer that loads images at lighting speeds apart from providing some great slideshow options, it is unfortunately a paid software. For everybody else, there's IrfanView, a super-lightweight (1.4MB installation file and 10MB installed), completely free (for home use) image viewer/editor that actually does much more than is immediately apparent.
Developed by Irfan Skiljan, an Austrian, IrfanView was first released in 1996, and has been the primary image viewing resource for countless Windows users ever since. Supporting everything from Windows 95 to Windows 7, the image viewer works wonders, and also plays a wide variety of audio and video files. Talk about the jack-of-all-trades! So though it is an image viewer/editor by the author's own description, it can actually be called a media viewer/player. Check out the list of formats it supports here, and be prepared to be truly and completely amazed by the length of the list!
IrfanView can officially (in our opinion) be awarded the title: Most Loved Free Software! If you doubt me, you can check out the countless tutorials made by infatuated users, apart from of course, the countless plugins. Plugins, you ask? Why would a software that already supports innumerable formats require plugins? Why, only to further enhance it of course!
So what we have here is an image viewer that can play video and audio files without plugins, and gives its users the freedom to enjoy a variety of plugins that add to its functionally, such as:
Save for Web - reduces image size for webpage use, with many options as to quality and method of resampling
IrfanPaint - gives users even more options to edit their images, with design tools that can even help them create images from scratch
Burning - allows users to burn a slideshow to a CD/DVD
Postscript - lets users read EPS/PS/PDF files
Find a complete list of plugins here, which can even be downloaded in plugin packs to save you time.
All this is already uber-cool! A 1.4MB software that manages to pull so much off. It even manages batch-conversion and renaming! The beauty of it is that it is being constantly updated and enhanced, by its creator and countless helpful souls.
To reemphasize the importance IrfanView has had on the Windows platform, I can safely say that I would have wasted countless hours of my life and lost my lush crop of hair looking for the relevant compatible viewers/editors, if it wasn't for Irfan Skiljan and IrfanView, the Father of Freeware!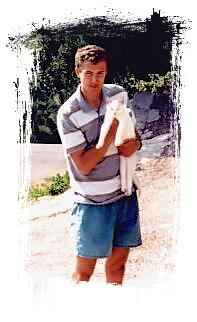 Download IrfanView here, and check out our entire list of Download of the Day freeware here.