Here's how Kaspersky Total Security can help you stay safe online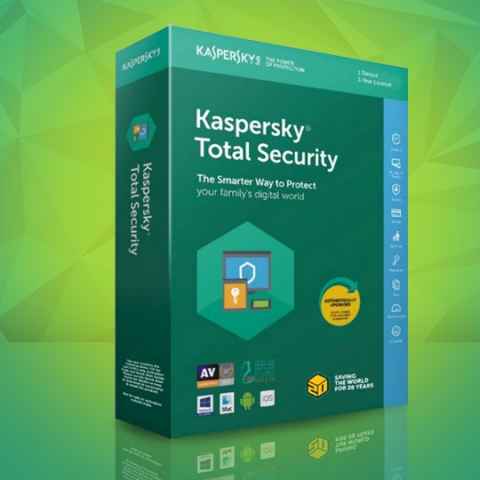 HIGHLIGHTS

Kaspersky Total Security aims to offer all round protection from attackers.
In this day and age, one can never take online security for granted. Take last year for example. NotPetya and WannaCry took the world by surprise with individuals as well as enterprises scrambling to find ways to get their data back. Not all ransomware attacks are so wide spread though, some may have a limited effect, but they can still cause substantial financial and personal damages. Besides ransomware, there are also other forms of malware you need to worry about. These include viruses, spyware and more, and almost all of them are made with malicious intent.
With so much malware waiting to infect unaware users, it's wise to be very careful when surfing the web. Most attackers prey on general weaknesses like greed. For example, if you see an advertisement promising a free smartphone, chances are you're being lured in. Click that link, and you'll most likely end up with more than what you bargained for. Once an attacker has gained access to your PC, they could cause all sorts of havoc. From stealing all your data to installing adware. Anything is possible. With the current cryptocurrency craze going on, attackers could either steal your hard earned cryptocoins, or secretly install cryptojacking software. This software would make use of your CPU power to mine coins for someone else, while you would have to deal with performance issues.
Besides traditional means of keeping safe, one of the best steps you can take to stay safe is by investing in a good security software suite such Kaspersky Total Security, which you can purchase here. This suite aims to offer all round protection from attackers. While Kaspersky Internet Security also offers high levels of safety, it does not offer as many features as Total Security. Let's take a look at all that you get with Kaspersky Total Security.
All round protection
There was a time when you desktop was the only device that was connected to the internet. As a result, it was the only device that was susceptible to getting infected. With the rise of smart devices, things are a lot different. Attackers have created specialised apps, and techniques that target devices like smartphones or tablets. Kaspersky has taken note of this and as such, the Total Security suite offers protection not just for PCs, and Macs, but also for Android devices, iPhones and iPads. Further, all these just require a single licence, so you don't have to go through the hassle of buying separate software suites for each of your devices.
Total protection
As mentioned earlier, you need all the protection you can get when you are online. Viruses can corrupt your data, ransomware can hold it hostage, while spyware can record and monitor you activities. With Kaspersky Total Security, you can breathe a little easier. The software suite helps you make backup copies of photos, music and files. Not only that, but it also encrypts the data on your PC, thereby keeping it safe from attackers who might steal this information. Kaspersky Total Security also lets you securely store passwords on your PC, Mac and mobile
Protection for kids
The internet has opened up a world of possibilities for children as well. However, this freedom is a double edged sword. Children are more vulnerable online as they are quite naive and don't fully understand the dangers that might face them. They could be targeted not only by hackers, but also predators. Kaspersky Total Security comes with a number of features that are specifically designed to keep children safe. Parents will be able to block inappropriate content as well as manage their use of social media. On top of that, parents will also check on their child's location and get an alert if they leave a designated 'safe area'.
Protect your money
In this day and age, digital banking is now the go-to method of conducting transactions. This makes it the perfect target for attackers. Once an attacker manages to get a hold of your banking credentials, they will have the power to siphon all your money to a separate bank account, leaving you penniless and powerless. Kaspersky Total Security adds an extra layer of security when your family members or you are conducting banking transactions or shopping. The Safe Money technology checks to see if the website is secure and its not being tricked by a fake site. Further, it also opens the site in a special protected mode.
Performance with protection
With so many features, it's easy to assume that Kaspersky Total Security will require a pretty beefy machine to run. However, the security suite is quite light. So you can go about using your device as your intended without worrying about any performance issues. Total Security would work in the background, ensuring that you can continue to do your work without worrying about slowdowns.
Of course, many cunning attacker have placed bogus versions of Kaspersky Total Security online with the hopes that someone would fall for the bait and install it. To ensure that this doesn't happen to you, you should install directly from the company by clicking here. You will also get to choose the length of time you want the security for, as well as the number of devices you want to use the service on.
[Sponsored Post]