92 new features in Apple's iOS 6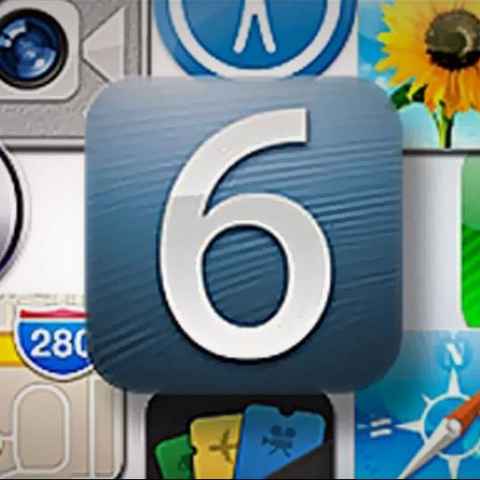 Your iPhone or iPad may be getting 200 new features this fall. That's what Apple promised in iOS 6, as long as you have an iPhone 3GS or later, a second- or third-generation iPad, or a fourth-generation iPod touch.
Apple didn't list all 200 features during the epic two-hour keynote this week, but iOS head honcho Scott Forstall ripped through more than 90 of them. They were divided into four main categories and a few subcategories. Marquee features got their own slides, and there was a significant digression into new Siri features. But many other features were dumped on two "kitchen sink" slides near the end of the presentation - and those were divided into groups by font size.
We detail many of the marquee features in our main story about iOS 6, but obviously we couldn't get to all of them. Here's a list of just some of what's coming soon to your iPhone, in alphabetical order. Tell us what you're most excited for in the comments.
Marquee Features
Call Enhancements: Reply with message
Call Enhancements: Remind Me Later
Do Not Disturb
Facebook Integration
FaceTime over Cellular
Features for China: Baidu
Features for China: Sina Weibo
Features for China: Tudou
Features for China: Youku
Features for China: Improved Text Input
Full-screen landscape Safari experiences
Guided Access
Mail: Inline Photos/Videos
Mail: Pull to Refresh
Maps
Maps: Flyover
Maps: Local Search
Maps: Traffic View
Maps: Turn-By Turn Navigation
Open Protected Office Docs
Passbook
Safari: iCloud Tabs
Safari: Offline Reading List
Safari: Smart app banners
Shared photo streams
Single-App Mode
VIP Mailboxes
iOS 6 Siri Major Improvements
Ask about movies
Eyes Free
Get sports scores
Launch an app
Make dinner reservations
Tweet
New languages: Canadian English/French, Spain/Mexico Spanish, Italian, Swiss French/German/Italian, Korean, Chinese for Taiwan/HK/PRC
iOS 6 User Features
Features listed in the biggest font size
Game Center challenges
Improved privacy controls
Lost Mode
Made for iPhone hearing aids
Per account signatures in Mail
Redesigned Stores
Listed in medium font size
Alarm with song
App in Safari search results
Custom vibrations for alerta
Faster Safari JavaScript
Features for China
French, German and Spanish dictionaries
Game Center friends from Facebook
Global network proxy for HTTP
HDR improvements
Kernel ASLP
New iPad Clock app
Personal dictionary in iCloud Search all fields in Contacts
VoiceOver improvements
Listed in teeny type
Autocorrection for every keyboard
Bluetooth MAP support
Improved keyboard
IPv6 support for Wi-Fi and LTE
Location based reminders for iPad
Manual location entry for reminders
Manual reorder of reminders
Manual reorder of reminders
Word highlights for speak selection
iOS 6 Developer APIs
Listed in the biggest font size
Action Sheet
In-app content purchases
Map Kit
Pass Kit
Reminders
Transit Apps
Listed in medium font size
Audio and video sampling during playback
Auto layout
Collection views
Control camera focus and exposure
CSS filters
Face detection API
Frame drop data
Game groups
In-app purchase hosted content
Multi-route audio
State preservation
Video stabilization
Listed in teeny type
Bluetooth MAP support
Crossfade with CSS animation
Game Center in-app experience
In-app Bluetooth pairing
Inter-app audio
Pull to refresh on Table views
Read and write image metadata
Remote Web inspector
Rich text on labels, fields and text views
VoiceOver gestures
Web Audio API Copyright © 2010 Ziff Davis Publishing Holdings Inc.