Security cameras are arguably the easiest way to crank up the security of your homes and now it's easier than ever to get one for yourself. Most of the security cameras currently available in the market tend to come with a tiny microSD card slot which you will need to record video. After all, you can't be expected to stare at the live feed 24x7.
Most people assume that using any microSD card would work, and in a way, they would be right. But buying the right microSD can make a world of difference. A security camera would be near constantly writing on the card and as such, the card should be able to handle consistent recording with a high degree of endurance. Not only that, but there is a chance that the security cameras might be placed outdoors. So it should be able to handle the weather.
Here's a quick look at what you should look out for when buying a microSD card for your security camera.
Capacity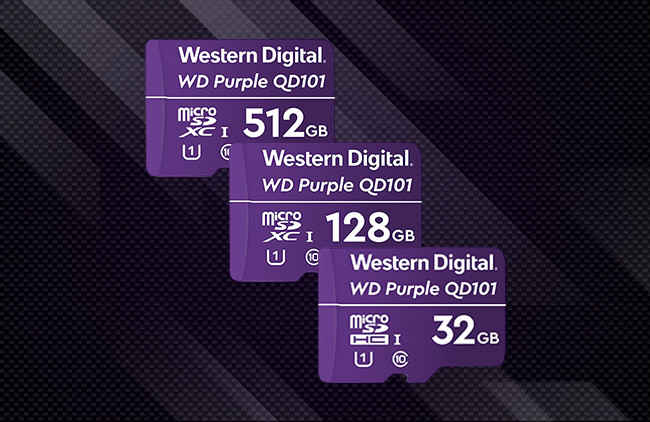 As you would most probably already know, microSD cards are available in various capacities. These are pretty clearly mentioned on SD cards themselves. It's difficult to gauge the ideal capacity that one should buy as that can vary wildly depending on use cases. If you plan to record high-quality video feeds and retain it for longer periods like weeks, then you'll have to buy higher capacity cards as the video will take up more storage space. Most cameras let you reduce the quality of the recorded video, but that might come back to haunt you later on as while examining the footage or zooming in, you may not be able to gather much info.
It should be noted that higher capacity cards will cost more. On the plus side, you'll be able to record days, weeks or even months of feed at any given time which can be handy when you need to rewind to a particular point. So you'll have to strike a balance based on your needs and budget.
Speed Class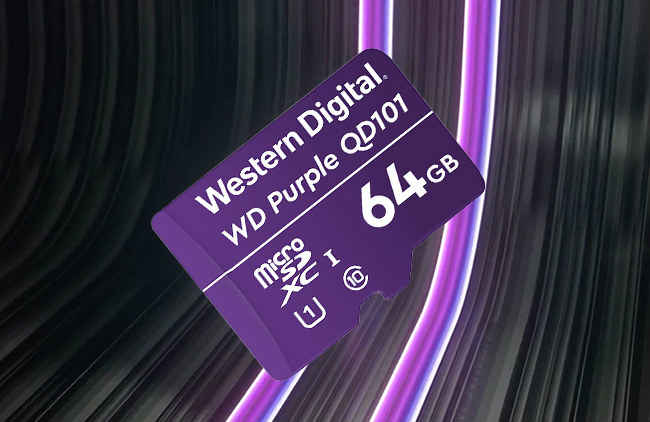 The capacity of a microSD card is only one aspect. The speed class of the card determines write speeds, which in turn plays an important role in the quality of the recorded videos. Speed class is shown via a scale that goes from 0 to 10, with Class 10 cards offering sustained performance of 10MB/s, which is good enough to record Full HD videos. There are some latest cards that use UHS1 (denoted by the symbol U1, which is the letter 'U' with a number in it). This is good enough for FullHD recording with superior frames and UHS3 (denoted by the symbol U3), which is optimized for higher resolution 4K recording. However for most practical purposes, a Class10/ UHS1 card is good enough in case of home surveillance.
Endurance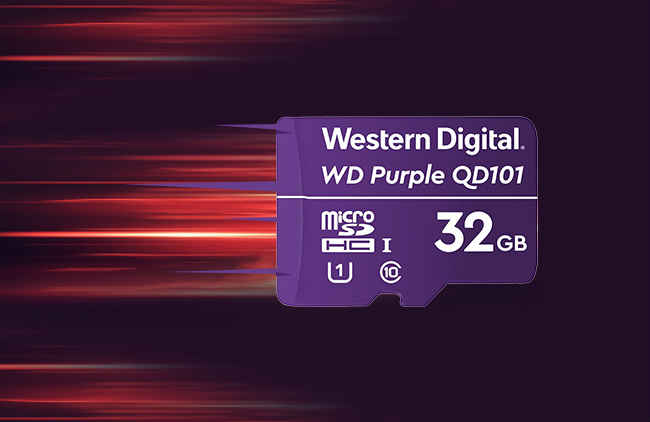 Unlike most other devices, a security camera will be constantly writing over data on a loop 24 hours a day, 7 days a week. This affects the longevity of the card, which may lead to data loss in the future. Thankfully, select cards like the WD Purple microSD are specifically designed to be used in security cameras. These cards come with advanced features such as 96-layer 3D NAND tech with excellent performance, reliability and endurance. Plus, the WD Purple QD101 surveillance-grade microSD cards are sold with a limited warranty of three years.
All-weather protection
As mentioned earlier, there is a chance that the security camera may be placed outdoors where it (and the microSD card) will be subject to weather conditionals like rain, snow, moisture and more. As such, the camera and the microSD card need to be robust enough to handle that. So look for microSD cards that are water and temperature proof.
Maintenance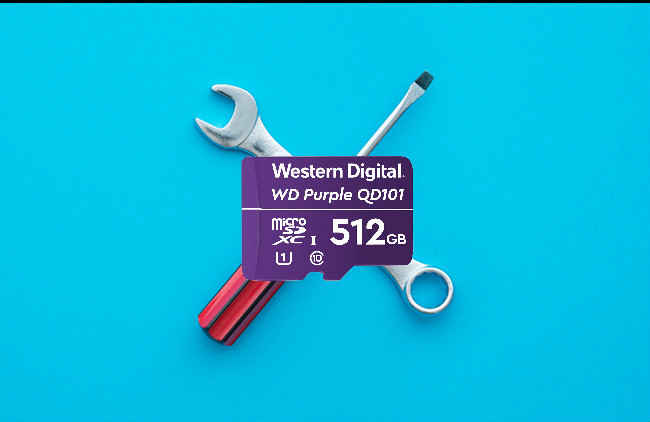 While microSD cards are hardier than optical media, they can wear out with use. All cards have a limited number of write cycles that they can endure. Of course, the most obvious thing to do would be to regularly replace the microSD card. Thus one should prefer buying a surveillance-grade card that has a specific endurance rating to help determine the best time for replacement.
These simple things should ensure that your security camera performs at peak levels. Thereby giving you the quality and sense of security you should expect from such a camera. Western Digital (WD) is a pretty big name in the world of storage media and they have come up with their WD Purple range of microSD cards that have been specifically designed for use in security cameras. These cards range from 32GB to 512GB in capacity. So you should find something that suits your needs and budget. Not only that but all of these cards are a minimum of Class 10 cards, thereby providing a great option for your home video surveillance recording resolution.
Not only that, but WD Purple microSD cards support temperatures that range from -25°C to 85°C, with humidity resistance. On top of this, the cards come with Card Health Monitoring capability. When used with compatible cameras, it can notify you when the card's health is low. So you can take preemptive measures for card replacement.
You can learn more about WD Purple microSD cards her​e.​
[This article is sponsored by Western Digital]