SpaceX Falcon 9 successfully lands on ground after takeoff from historic launchpad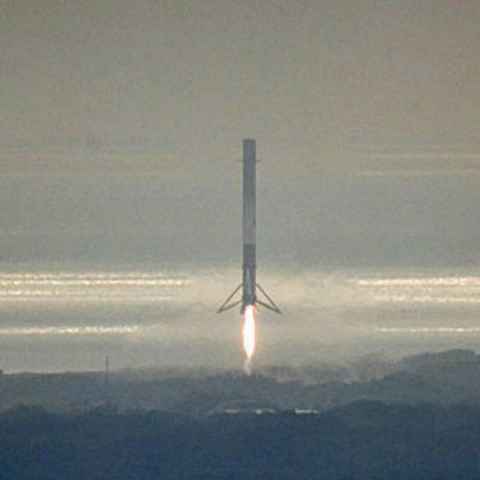 HIGHLIGHTS

NASA's Kennedy Space Center's Launch Complex 39A was once used to launch the Apollo moon missions.
On Sunday, February 19, SpaceX completed yet another successful mission of delivering a 5,500kg payload to the International Space Station. Despite initial setbacks surrounding the rocket delaying its Saturday launch by one day, SpaceX succeeded in launching the Falcon 9 rocket on Sunday, which then deployed the Dragon spacecraft carrying food, general supplies and other experiments to the ISS, in orbit.
The payload is expected to reach within 30 feet of the ISS early Wednesday, from where European Space Agency (ESA) astronaut Thomas Pesquet will operate the ISS robot arm to lock it on. Flight operators at the Johnson Space Center will take control of the Dragon, for berthing with ISS. While this itself has been a successful achievement, SpaceX had an extra gift for all engineers and observers alike, as the first stage Falcon 9 managed to flip around, re-enter orbit and return back on solid ground at the Cape Canaveral Air Force Station.
This was the eighth time in 13 attempts that SpaceX has succeeded in recovering its booster stages, marking this as a crucial mission in the history of affordable space ventures. It was also a very iconic day as this was the first time since 2011 that the same launchpad was put to use. The last time this was used was by NASA's legendary space shuttle Atlantis, when it retired after 30 years of iconic service.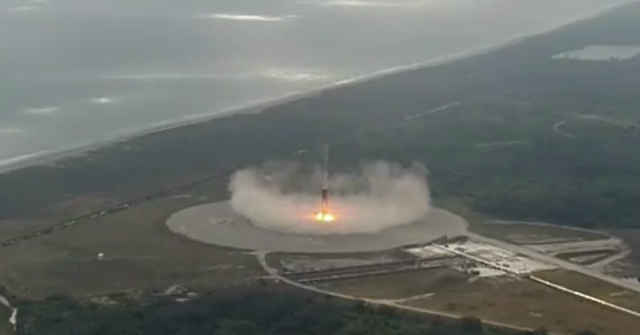 Everything about Sunday's mission went according to plan, with the Merlin 1D first-stage thrusting the Falcon 9 into accelerating beyond the sound barrier within a minute after launch. Two-and-half minutes into the launch, the first stage engines shut down and the second-stage Dragon continued towards orbit powered by a single engine. The first stage then turned around and momentarily fired three of its engines to begin descent at the Cape Canaveral parking mat. Two more engine firings and grid fin deployment later, the first stage booster was back on solid ground after its quick detour.
A short while later, the second stage deployed Dragon in orbit. Solar wings were initialised, and the Dragon settled into its rather lonely, two-day trajectory towards the ISS. The payload inside this craft is also rather diverse, including 263kg of crew supplies, 382kg of spares and hardware, and over 726kg of scientific instruments. While the entire mission was devoid of much life on the inside, it did carry 20 mice to the ISS for limb and tissue regeneration experiments, and a deadly bacteria strain - methicillin-resistant Staphylococcus aureus for drug research.
Other instruments on board include a $92 million ozone monitoring experiment, a $7 million lightning strike monitor, and more. SpaceX already has more missions slated going forward, and will hope to return to its familiar Launch Pad 40 soon. To recall, the launch pad was damaged after a fault in the Helium pressurisation system led to a Falcon 9 rocket and its $200 million satellite payload to explode on site. Despite this and another marked mishap, SpaceX is slowly carving out its reputation for pushing the frontiers of affordable space ventures.
We will hear more about the absolute success call on this mission by tomorrow, when Dragon's payload is successfully warped in by the ISS. As of now, quite literally, everything seems to be in smooth flight.