Solar Impulse 2 finally completes its flight around the world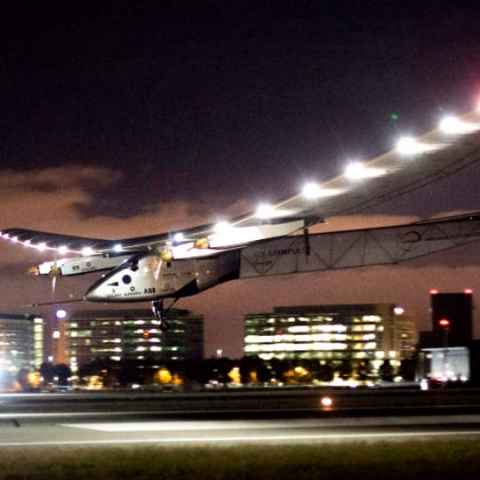 HIGHLIGHTS

505 hours of solar-powered flying.
The Solar Impulse 2 has finally achieved what it set out for - a round-the-world trip fueled entirely by solar power. The final draft of the solar-powered aircraft has accomplished an around-the-world trip solely powered by photovoltaic solar cells. In course of completing the feat, the Solar Impulse 2 spent a total of 505 hours being airborne, a record flight from Japan to Hawaii across 8,924km in 4 hours 21 hours and 51 minutes, got delayed because of weather conditions, suffered battery failure after the long journey, and had two pilots - Bertrand Piccard and Andre Borschberg - flying it around the world.
The final leg of the flight was from Cairo, Egypt to Abu Dhabi, the place where it had initially taken off. Pilots Piccard and Borschberg, also co-founders of the clean energy aircraft initiative, took two days and 37 minutes to finish the journey, during which they faced severe turbulence. The aircraft houses 17,000 photovoltaic cells that harness solar energy when it reaches the peak altitude of about 28,000 feet during the day. It has four electric motors and a horizontal stabiliser that synchronises its flight stability and makes it cruise at speeds of about 50kph. There are no jet engines to help its propellers, and to conserve energy in the Lithium batteries and maintain flight, the Solar Impulse 2 would cruise down to a height of 5,000 feet during the night, when the batteries would not charge and energy needed to be conserved.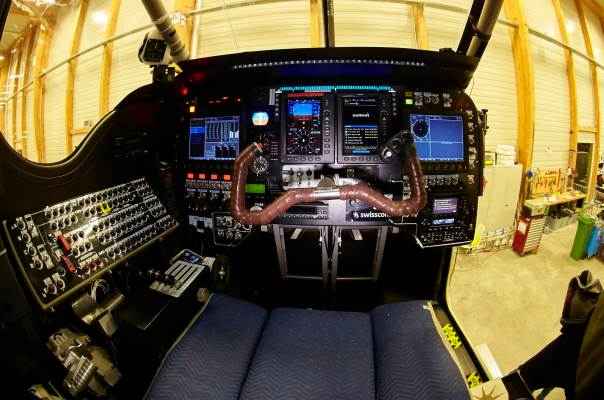 Solar Impulse 2 is a crucial feat in the history of clean energy-driven technology. The aircraft has a bigger wingspan than a Boeing 747, but as with most first attempts in technology, does not possess the refinements of a Boeing aircraft. Nevertheless, this showed the potential of solar energy to be implemented in short haul flights, given necessary refinements that will negate potential hazards from overheating battery cells and other technical glitches. After completing the historic landing, Piccard told The Guardian, "All the clean technologies we use, they can be used everywhere. So we have flown 40,000km, but now it is up to other people to take it further. It is up to every person in a house to take it further, every head of state, every mayor in a city, every entrepreneur or CEO of a company."
The first prototype of Solar Impulse had exhibited initial potential by completing a 24-hour flight on solar energy, and even a trans-nation journey from Spain to Morocco. The around-the-world trip, accomplished by Solar Impulse 2, is proof of how solar energy has improved since its commercial inception, although the day for commercial passenger-hauling aircrafts flying on solar energy may not be here yet.