There's a solar eclipse right around the corner, and a bunch of you are wondering exactly how you can experience it without hurting or damaging your eyes, right? Well, worry not as we'll run you through the easiest and safest way to watch the solar eclipse tomorrow.
As kids, we were always advised not to stare at an eclipse without any protection, and yes, your parents were right then too. There's a reason why sunrays are more harmful during an eclipse. Simply put, the rays are more concentrated and can damage your eyes. We will get into the details shortly. While we are at it, we will read about the right way to watch the eclipse safely. Yes, there are special types of equipment to experience the astronomical event.
What is a solar eclipse? What are the types of solar eclipses?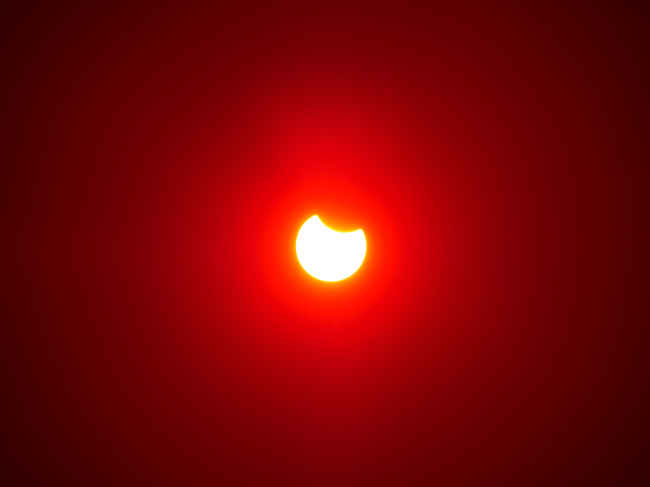 A solar eclipse takes place when the moon is positioned between the Earth and the Sun, thus blocking the sun's rays from reaching us. In other words, the moon blocks our view of the sun and forms a shadow on the earth.
There are two types of solar eclipses: When the moon completely blocks the sun, it is called a Total Solar Eclipse. You might be able to see the solar corona or a ring of fire, which is the sun's outermost atmosphere layer.
When the moon blocks just a part of the sun, then that's called a Partial Solar Eclipse. This is more dangerous to view with naked eyes. There's a partial eclipse on April 30, 2022. The next partial solar eclipse will occur on October 25, 2022.
There are two lunar eclipses too this year, but that's a topic of discussion for some other day. For now, let's concentrate on what's taking place tomorrow.
Solar Eclipse 2022 Date, Time and Places of Visibility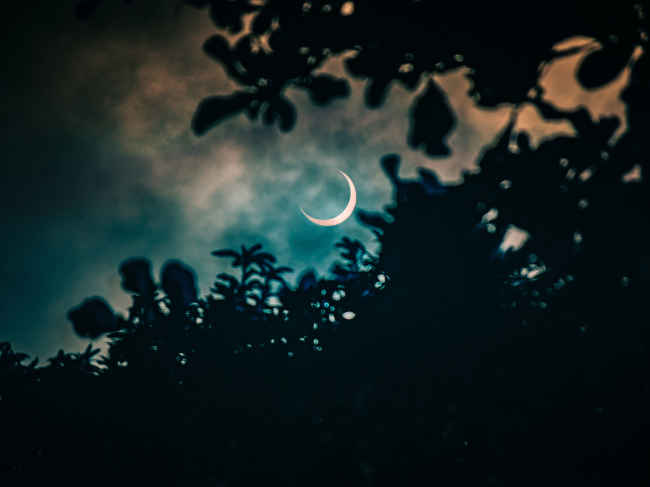 The first partial solar eclipse will take place on April 30, 2022, from 12:15 PM (IST) to 2: 11 PM (IST). So, that's the Surya Grahan time and date. But, it is not visible in India.
Instead, the 2022 solar eclipse will be observable from the south and south-western regions of South America, the Pacific and Atlantic oceans, and even on large parts of Antarctica.
Regardless of where you are from, you can catch the solar eclipse on YouTube. Make sure to watch verified channels for authentic content.
However, if you plan on viewing the solar eclipse dead on, then, be cautious. Here's what you ought to know:
How does a solar eclipse damage eyes?
As mentioned in the beginning, during an eclipse, the (ultraviolet) rays of the sun are very intense. When you look (even accidentally) at the sun, the crystalline lens (behind pupils) of your eye focuses the light on the retina, which could cause solar retinopathy or retinal burns. Since our eyes lack pain receptors, we won't feel it right away. The damage can be temporary or permanent and there's even a term for this called Eclipse Blindness (loss of vision or distortions). If your eyes are subjected to the eclipse of the sun, we advise you to consult an eye care doctor.
Also, there are the precautionary steps that you can (and in fact should) take before looking at the sun during a solar eclipse.
Best ways to safely watch a solar eclipse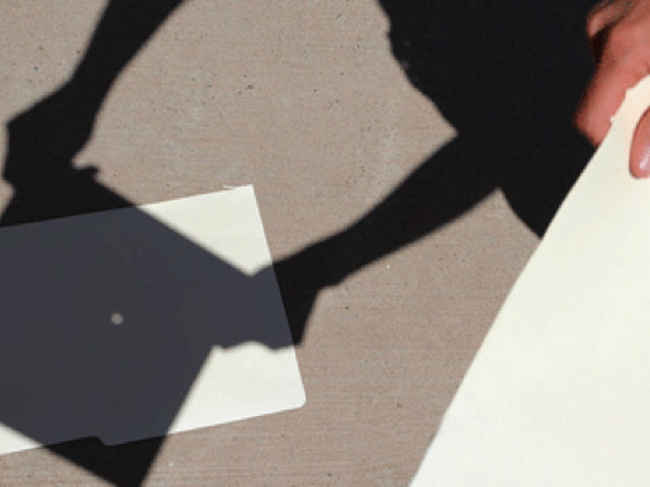 Camera Obscura or pinhole projection | Credit: NASA Jet Propulsion Laboratory​
Before we go through the methods, one thing you should not do is watch a solar eclipse through a smartphone camera, or use faulty equipment or glasses.
Use Special Glasses called Eclipse Glasses. These may be equipped with aluminized mylar plastic sheets.
Watch it through a camera obscura (or the principle of pinhole projection). Learn the science behind it from NASA.
Planetarium
Number 14 welder's glass
Live streaming on TV or YouTube
You can always try looking at the ground below a tree for a bunch of tiny solar eclipse shadows on the ground created by the light through leaf holes. This, if witnessed, will be an optical treat.
As for other news, reviews, feature stories, buying guides and everything else tech-related, keep reading Digit.in.