The 13th World Robot Olympiad began earlier today. This is the first time that India has hosted the Olympics of robotics, and the initiative has called for a number of key issues to be addressed. The 13th edition of the WRO now has 60 member nations, and nearly 500 teams from across the world are taking part in the competition being hosted at the India Expo Mart, in Greater Noida. While robots have indeed taken centrestage, hosting the competition has simultaneously addressed factors key to promoting robotics infrastructure and scope. Speaking at the media briefing ahead of inauguration, the organising committee stressed upon the importance of nurturing the interest of robotics in young minds from an early age.
India, on this note, has been making steady progress. Sudhanshu Sharma, Co-Founder and CEO of India STEM Foundation, has been a key figure in pushing for hands-on practices of computer science and physics in schools across the nation. Associated in the field for over a decade now, Sharma firmly believes that the best way for India to move forward and become one of the world leaders in robotics and automation is to introduce schoolkids to machines and allow them to tinker. "I can explain the fun of robotics sitting in a classroom or an office, but if you do not experience it for yourself, the impact really dies out," reflects Sharma. His non-profit organisation, India STEM Foundation, has been a pivotal proponent for taking this specialised branch further. Supporting him is the National Council of Science Museums (NCSM), and even the Government of India is supporting India's growing talent base with a number of initiatives, notable of which include the Skill India Programme, and NITI Aayog - a Centre-State partnership to increase infrastructure in India.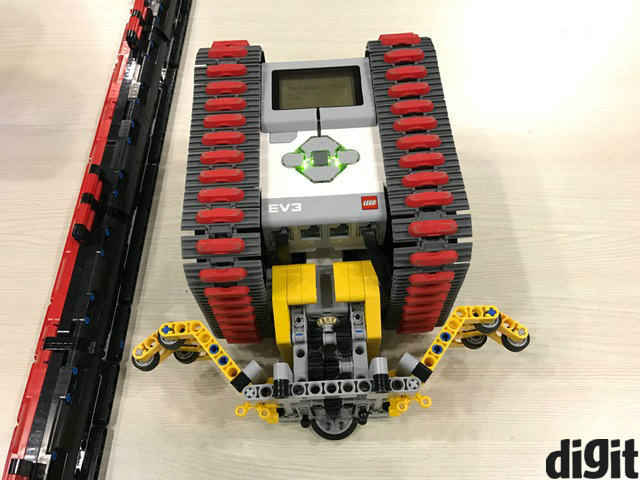 So, how far have we come? Statistically, 13 teams had participated in the national-level robot olympiad back in 2006. This year, 563 teams took part in the national finals of the robot olympiad, and 27 Indian teams are representing our nation at the WRO. The robot olympiad itself has grown in levels across India. The preliminary levels include intra-school competitions within cities, following which teams progress to the regional rounds that are now being held across 13 cities. The finalists of the regional rounds further progressed to the national championship, from which 27 teams qualified to present their handiwork at the WRO 2016. The four-tier competition also has significant backing in terms of training and infrastructure. The NCSM, backed by the Ministry of Culture, has so far set up 25 'innovation hubs' across India. These hubs have no boundaries or limitations in terms of specific schools, and any interested candidate is free to enroll here. Still, 16 more innovation hubs will be ready and functional by March 2017, following which the Government has also sanctioned 19 more such centres, with an aim to bring up the number to 60 innovation hubs across in India by 2018. The entire project has a sanction of Rs. 99 crore.
Also present is the Atal Tinkering Laboratories (ATLs) under the Government's Skill India initiative. Overseen by NITI Aayog, ATLs have so far declared Rs. 10 lac for 500 schools each. Each of these schools go through a selection and screening process, before being selected. Under this scheme, 200 schools have been sanctioned the grant in 2016, and the Government aims to fulfill their quota of 500 schools under the programme, going forward. The sum will be used to purchase infrastructure and set up tinkering laboratories within schools, so that the level of competence and talent improves from grassroot levels. This will also increase the capacity of tinkering laboratories across schools and innovation hubs alike. As for the innovation hubs, the infrastructure is also funded by the Government, and students of varying age groups and schools come together under one roof. Innovation hubs further give way to more localised 'innovation clubs', with which the NCSM and India STEM Foundation are looking forward to extend enthusiasm and nurture talent in robotics and automation at origin levels. To emphasise on more statistics, A.S. Manekar, Director-General of NCSM, quoted innovation hub members at over 20,000, with 1,600 schools across the nation already associated with the body.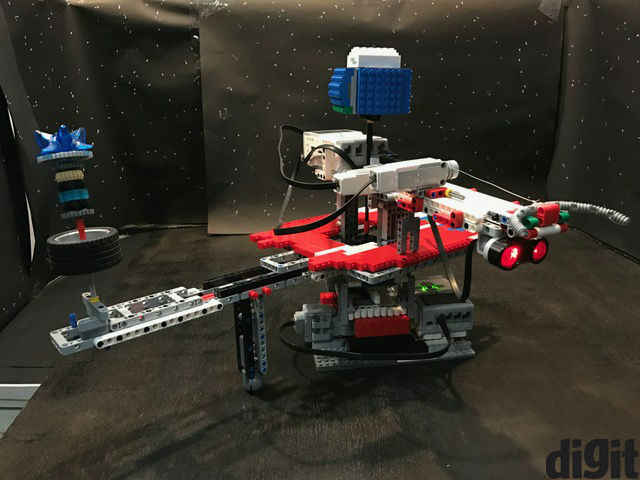 The private sector also has seen significant progress in the field of working and training for robotics and automation. Spawned after the India STEM Foundation, Sharma quoted over 100 companies in India that are now fully concentrated on giving schoolkids a first-hand, practical platform to tinker with professional equipment and learn robotics for themselves. These companies and firms are solely focused on training more students and mentors alike for the cause. There is, however, plenty of work to be done to catch up with the world leaders. For instance, Malaysia right now has 3,800 participating teams nationally, in comparison to India's 500-odd teams. Despite the increase in the number of teams, infrastructure and enthusiasm, there calls for wider setups of infrastructure, and while the authorities are attempting to provide a pan-India setup, a deeper penetration in terms of setting up more innovation hubs in Tier II and Tier III cities may see further increase in the number of participants.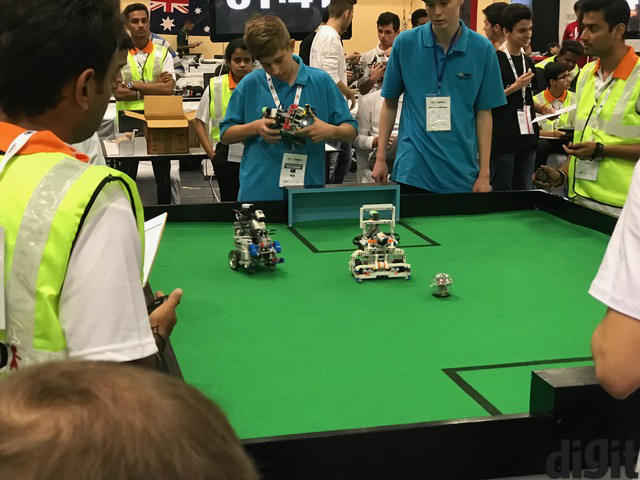 At WRO 2016, the focus remains on cleanliness, recycling and waste segregation and disposal. In line with the Government's Swachh Bharat movement, the WRO 2016 goes with the tag line of 'Rap The Scrap'. A team of three from Chennai has a functioning Lego model to deploy a mini module in the Earth's orbit, which will use an array of sensors and automated robotic arms to capture and clean up debris left in space after satellite deployment. The robot module comes with waste segregators, and based on sensors, cameras and human control from the planet, will then recycle scrap metal to provide materials that can be used in servicing holes and damages in the International Space Station (ISS). Another team of three from Kolkata wants to build a waste segregator robot, to be used in food courts. While the implementation of sensors and cameras remain the same, this will automatically enable waste segregation between plastic, paper and food materials. In terms of other nations, Thailand's representatives showed off a working prototype of building recycled chandeliers from plastic bottles, while Belarus and Kazakhstan are focusing on biodegradable waste management. Iceland, unsurprisingly, aims to use robots in clean energy plants to increase efficiency and ease manpower.
Alongside the main theme are a show of how far robots are picking up machine learning. The elementary round of the WRO includes a race between robots of all finalists between recognising colours and placing elements in correct boxes. The robots can now recognise bold colours, a glimpse of which we had already seen in a robotic chameleon skin. Another exciting branch happened to be robots taking on each other in football matches - till now only a preliminary show of the progress of proximity sensors and computer visions in basic robots. Interestingly, the German robotic team seemed to be more skilled in finding the goal.
The 13th World Robot Olympiads will see the final results being declared tomorrow, November 27. While we certainly hope that the present crop of robots could have been better footballers, they seem mighty focused on cleaning up the world and focusing on recycling wastes, something that we have been aiming for, in the recent past. India has been on a steady rise, and has even won Gold in the elementary section of WRO 2015, Qatar. In 2017, a delegation of 19 young teams will be sent to Costa Rica, to compete with the best of commonplace robotics. How well equipped will we be, then? Looking at the present signs, by a significant bit.