They say necessity is the mother of invention. Maybe invention is too strong a word here, but due to various historical, geopolitical, and demographic reasons – not to mention problems unique to India itself – our country has often had to take the road less travelled towards smart solutions designed to overcome critical challenges. And technology has always been at the forefront of these initiatives.
While you'll read about other aspects of India's technology journey and stalwarts who were instrumental in making their mark and leaving a lasting legacy of their work through innovations in technology elsewhere in these indepandence special stories, this particular article is dedicated to highlight some of our nation's ingenious achievements. Either alone, or in close partnership with a handful of international partners, how India tried to find a way to get things done. To go beyond call of duty, at times, even when completely isolated in an increasingly globalized world. Against all odds, contrary to popular opinion, through technology we not only got by, but actually flourished. This is that story.
Thorium-based nuclear reactors
In a world that's rapidly hurtling towards a mass energy crisis, renewable energy remains a pipedream that's only in its infancy. According to a report from the Central Electricity Authority, only 2 per cent of India's electricity is generated from nuclear power (the cleanest source of non-renewable energy), whereas coal dependency constitutes a whopping 61 per cent thereby adversely affecting our climate and ecology. We have rightly identified the need to increase our nuclear power output, and leading the charge on indigenously developing thorium-based reactors.
Why is this a big deal? Simply put, getting nuclear power isn't as easy as generating electricity by burning coal. Nuclear energy is derived from sensitive radioactive elements such as uranium, plutonium, thorium, etc., and importing technology and radioactive material either needs inter-governmental bilateral trade treaties or access to the NSG (Nuclear Suppliers Group) – a list of nuclear supplier countries that seek to prevent nuclear weapons proliferation by controlling and restricting the export of nuclear material and technologies. Since India isn't inside the NSG, we aren't allowed to buy nuclear material from countries that are part of the NSG. And for whatever naturally occurring uranium and plutonium we have, we've been importing reactors built by other nations (Canada, Russia, US, etc.), which come with international safeguards.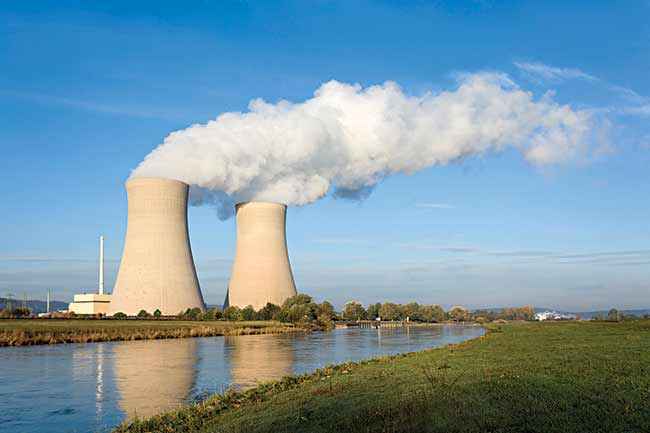 To find an ingenious solution to this problem, India's embarked on a path of nuclear self-reliance. We don't have huge deposits of uranium, but we have the largest reserve of thorium in the world, and we're developing thorium-based reactors which are completely unique and home-grown.
The long-term objective of attaining self-sustainable nuclear energy starts with developing an advanced heavy-water thorium cycle. There are three stages of achieving this, by treating the thorium in different reactors. We've successfully completed two stages of this objective, and soon to implement stage three of the program where Advanced Heavy Water Reactors (AHWRs) will drive thorium-plutonium fuel to the U-233 stage which will enable a self-sustainable fissile material. We are also creating Molten Salt Breeder Reactors (MSBR) meant for large-scale deployment of thorium-based nuclear power plants all around the country.
Currently, nuclear power only contributes 5780 MW of 303,118 MW, and it's expected to grow to 6,700 MW (by nearly 1,000 MW) by the end of this year itself. By not having to import both the nuclear material and the power plants needed to generate electricity, thorium-based nuclear energy generation is going to help the country save billions of dollars which can be spent on other critical nation building projects. Of course, all this wouldn't be possible without the application of technology in an innovative way.
Generic drugs
A thorn in the side of big, global pharmaceutical companies from the US, Europe and other established market, India's generic drug manufacturing industry is like a beacon not only for the country but similar nations from around the world. We're the home of affordable medicine for not only most African and South East Asian countries, but also established markets such as the US and UK where the cost of medicare is excruciatingly high. How do we manage to do this? Why does an antiretroviral HIV drug that costs $10,000 in the US cost less than $100 when produced by an Indian pharmaceutical firm?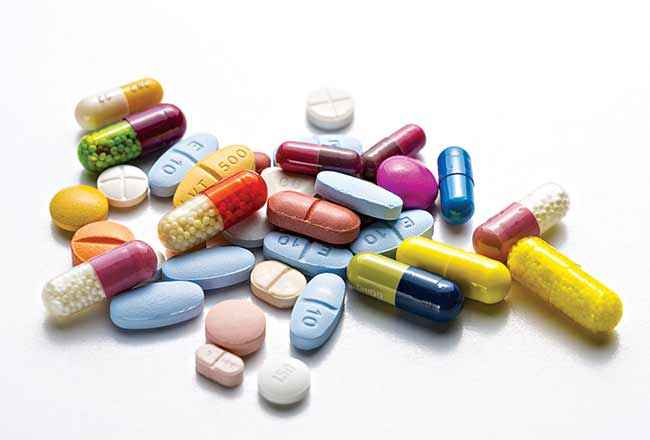 The answer to these questions lies 40-50 years ago when India started exporting APIs or active pharmaceutical ingredients for throwaway prices. After getting a foothold in lucrative global pharmaceutical markets, Indian pharma firms started researching new ways of indigenously producing US alternatives of FDA-approved drugs and medicine for cheaper, but with no loss in quality or potency. The Indian government is committed to driving the Indian generic drugs industry by giving subsidised loans and grants for conducting advanced collaborative research in this space, too.
The Indian government's Department of Science and Technology supports and promotes research in all types of medicinal drugs, including setting up of facilities. In terms of R&D, it can aid at any stage in the innovation chain of new drug development; innovative technology for known drugs where India has a competitive advantage; conducting clinical studies and development of new formulations and standardisation of traditional formulations of generic drugs. While US and Europe are trying hard to restrict the sale of Indian generic drugs in competing markets, there's no stopping us just yet.
Plastic roads
Effective waste management is a challenge in most corners of the world, but nowhere is the problem more compounded than in India. As per a Central Pollution Control Board (CPCB) survey, 60 cities of the country generate an estimated 15,000 tonnes of plastic waste per day, while more than 6,000 tonnes remain uncollected and littered, according to a TOI article published last year. However, to overcome this problem, innovative solutions are being designed. One of these is to breakdown plastic into small pellets, mix it with tar and use it in the construction of long-lasting roads and highways. No kidding!
This practice of constructing road made of tar and plastic isn't new. CPCB had undertaken a project in collaboration with Thiagarajar College of Engineering, Madurai, to lay down polymer coated roads during 2002-2006. The frugal invention of using discarded, low-grade plastic polymer and mix it with tar to improve the quality of roads is credited to Dr R Vasudevan, a chemistry professor and dean at the Thiagarajar College of Engineering. The method of sprinkling shredded plastic on top of hot tar and coating the tiny gravel stones with a thin layer of plastic was patented in 2006. The plastic tar roads had not developed any potholes, rutting, raveling or edge flaw, even after more than four years of age, concluded a CPCB report. This ingenious indigenous innovation is documented here.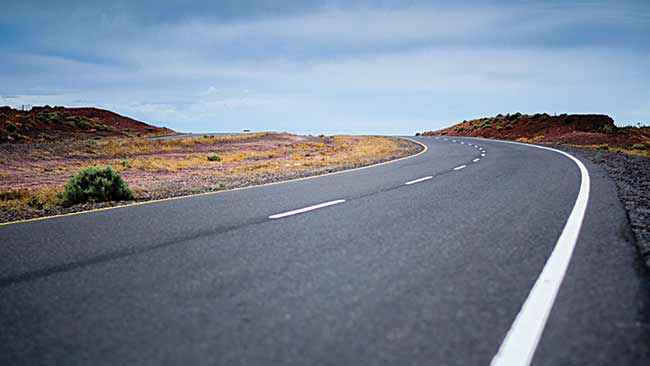 Not only is this process of plastic-mixed tar road beneficial for the environment by reducing landfill, it's longer lasting and requires less maintenance than conventional tar roads, and saves between 8 and 50 percent of construction costs. No wonder India now has over 30,000 km of plastic roads, over half of which are present in Tamil Nadu alone. They're mainly used for constructing rural roads at this point, but cities such as Jamshedpur, Chennai and Mumbai are also experimenting with them.
Indian Navy
A substantial amount of India's defence equipment – fighter planes, warships, submarines – are either fully bought or jointly developed between two participating countries. Currently, the most interesting indigenous defence project underway within the Indian Armed Forces is that of the Indian Navy's development of a Kamorta-class ship, an anti-submarine warfare corvette. It's been widely reported as the most "Made in India" class of ships in our navy, ever – as much as 90% of the ship is designed, built and manufactured in India. Two out of the four commissioned ships are already in Indian waters, and two more are expected to come through soon – one at the end of 2016 and another in 2017.
A lot of the credit for the development of the Kamorta-class corvettes should go the Indian Navy's Directorate of Indigenisation, the department responsible for drawing up the plans, tendering contracts, and launching the ships fully decked with offensive and defensive naval systems onboard. For more information, do check out this link.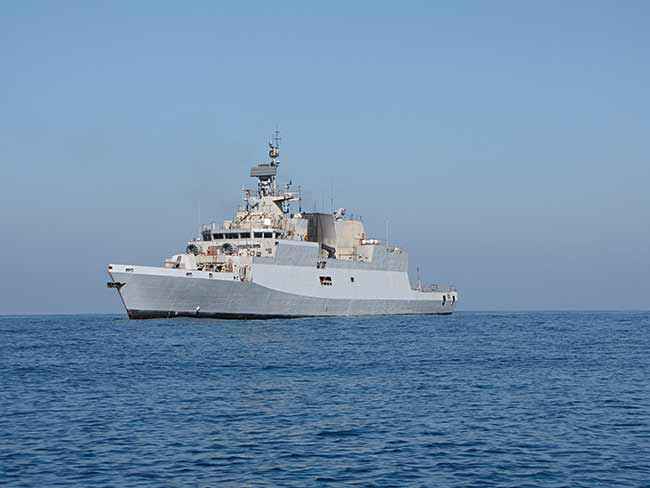 Last word…
Of course, there's a lot of other indigenous innovation happening in India, thanks to technology's ingenious applications. ISRO's GSLV Mk III cryogenic launcher is another case in point, completely developed in India, ready to launch not just satellites in space, but very soon placing Indians in orbit. All of us here at Digit celebrate all the indigenous tech innovation pioneers in the country!
This article was first published in August 2016 issue of Digit magazine. To read Digit's articles first, subscribe here or download the Digit e-magazine app for Android and iOS. You could also buy Digit's previous issues here.