This is what Hyperloop One's DevLoop trial site in Nevada Desert looks like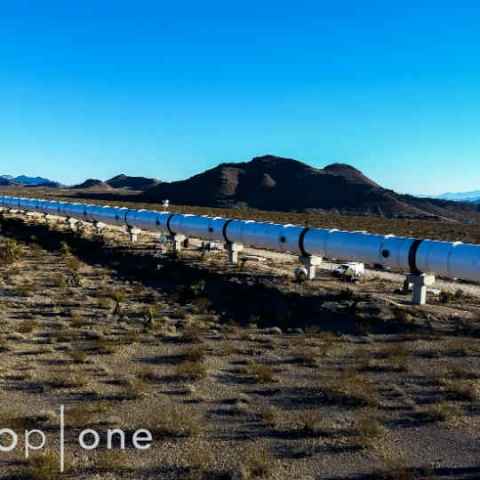 HIGHLIGHTS

The full-scale Hyperloop tube, standing at 500 metres in length, weighs over one million kilograms and measures 3.3 metres in tube diameter.
Ever since Elon Musk spoke of the concept, we the people have been fervently excited about whether we actually will see Hyperloop becoming reality. Come 2017, and although we are not really close to traveling over 1,000 kilometers in one hour, the first tests and presentations are under way. Hyperloop One, the private organisation, has partnered with SpaceX to hold a competition, where ambitious teams can show off the technology that can one day power Hyperloop pods to reality. As of now, we have finally witnessed the first photographs of Hyperloop One's first ever test track set in the Nevada Desert.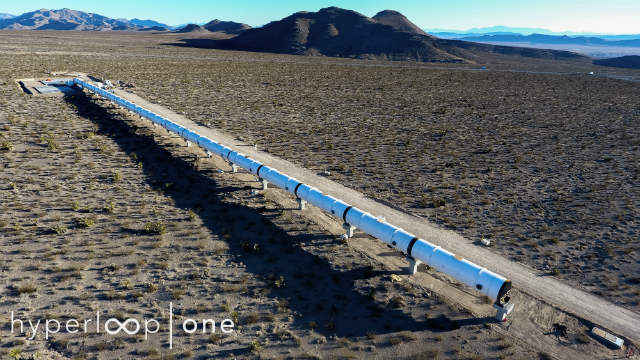 With 500 metres of steel on the test track weighing over a million kilograms, the Hyperloop One test structure looks as imposing as its technology sounds fascinating. While the first test was in open air, the next trial runs will be held inside the tubes. "(The first test) was a test of the linear motor, but it was steel on steel. We simply wanted to show that we've built a whole new motor. We're now on the seventh generation of that motor, we've put the magnetic levitation inside the tube and put the tube caps to suck the air out. That's where we are at right now. In the next few months, we will run the very first test," said Nick Earle, Senior Vice-President of Hyperloop One.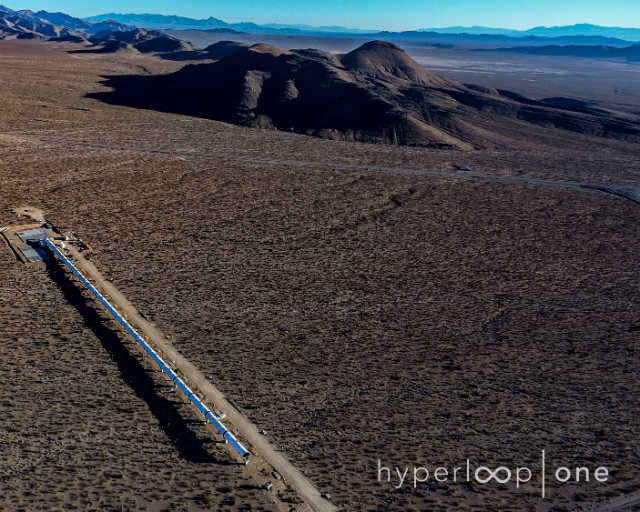 Numerous pods will be traveling inside these tubes, each at an approximate interval of around 20 seconds. There is much left to be planned, including the pod interiors, station detailing, and crucially, perfecting the engineering behind Hyperloop. There can be multiple routes put in place, and Hyperloop One discloses that the routes will depend on local governments, the people who travel and their economic status and lifestyle.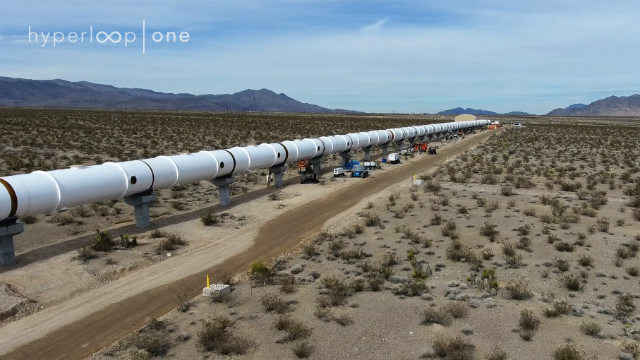 The full-scale Hyperloop test site has taken quite some effort to create. Josh Giegel, Co-Founder of Hyperloop One revealed, "Our team of more than 150 engineers, technicians and fabricators have been transforming what was, just over five months ago, a barren stretch of desert, into a hive of activity and now home to the world's first full-scale Hyperloop test site." The company states that the first launch should set the ball rolling, and the very first commercial freight deliveries via Hyperloop may take place by 2020-21.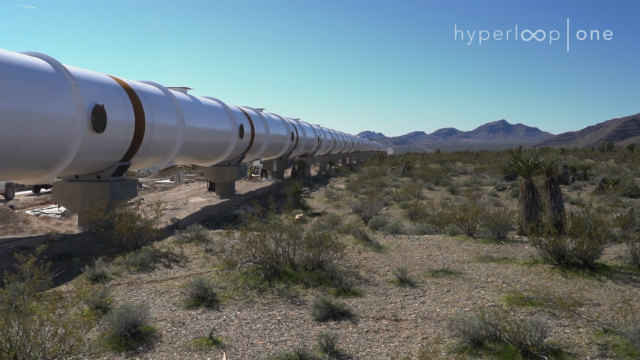 In Hyperloop One's 'Vision for India', the company presented multiple route options that can be viably promoted in India. The five chosen routes happen to be Bengaluru-Chennai, Bengaluru-Thiruvananthapuram, New Delhi-Mumbai, Mumbai-Bengaluru-Chennai, and Mumbai-Kolkata. From the speeds that it attains, there can be significant improvement in total travel times involved with airways and railways.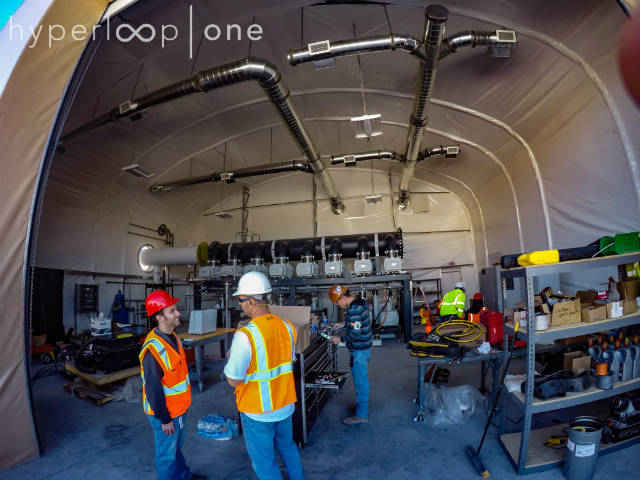 The technology, as Earle told us, is only still being built, and we would need to hold our patience until it becomes real. "We haven't reached the speeds expected, but we will prove that in this (upcoming) test," affirms Earle. As of now, although Hyperloop is still quite some time away from becoming a way of life, it seems to be hitting the right tracks. The future of high speed travel looks quite impressive, at least from the very first photographs that Hyperloop One has shared.