Guns & Glory: The science behind 10m Air Rifle shooting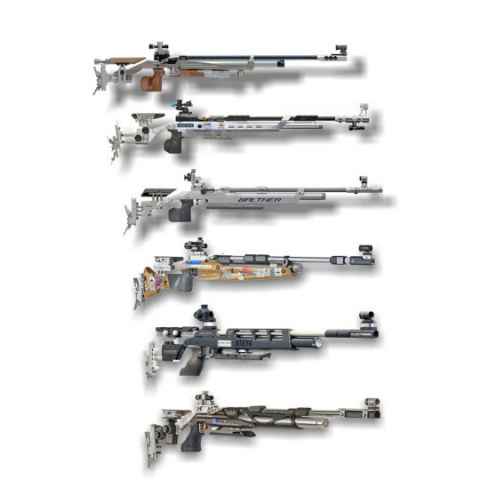 HIGHLIGHTS

As India's Abhinav Bindra competes in the 10m Air Rifle shooting qualifier for the Rio Olympics 2016, here's a look at the science behind the game.
George Orwell once said - "Serious sport is war minus the shooting." But, at Rio Olympics 2016, it's not only war that you get to witness, but also some seriously skilled shooting! Today at 5:30PM, India's golden boy Abhinav Bindra will take to the 10m Air Rifle shooting qualifier in hopes of bringing back his glory days from Beijing 2008. As 50 athletes contest this 32 year old Olympian event, let's take a look at the science behind the game.
The Game
In the 10m Air Rifle event, shooters aim from a distance of 10 metres from a fixed position. The target center is positioned at 1.4 meters above the floor and its total diameter measures 45.5 millimeters. The game is all about stability and balance, where shooters need to make their whole body function like a single unit. Not only does the body need to find its perfect symmetry, but athletes also undergo extensive training to control their breathing, with an aim to remain still. As per an official Olympic video titled 'Anatomy of an Air Rifle Shooter with Abhinav Bindra', the average heart rate of an air rifle shooter drops from 60-100 BPM to 40-60 BPM while taking that money shot.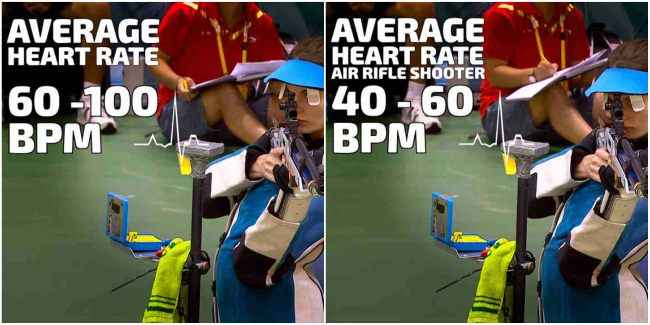 Courtesy Olympic Channel, YouTube
For the Men's 10m Air Rifle shooting competition, an unlimited number of sighter shots (shots to determine if the gun's sights are properly adjusted) can be fired, followed by 60 competition shots, fired in a time limit of 1 hour & 15 minutes. In the qualifiers, scoring is done on decimal points, the maximum score per shot being 10.9 points. The top 8 athletes from the qualifiers then move onto the finals, where they fire 20 deciding shots, starting at 0 points again.
The Equipment
Shooting is an extremely technical sport. Unlike in other sports, a lot depends on the quality of the equipment used, including rifles and ammo. For the 10m Air Rifle competition, a 4.5mm calibre air rifle is used, the maximum weight of which can be 5.5 Kg. Pellets for the guns sport a distinctive , flat wadcutter head, popularly knows as the 'Diabolo design'. These bullets are especially made to shoot paper targets in close range, making a clean, visible hole in the target. For competitive shooting, athletes use pellets that cannot break the sound barrier. If the pellet breaks the sound barrier, air does not have the time to move around the bullet, causing it to spin and go off course.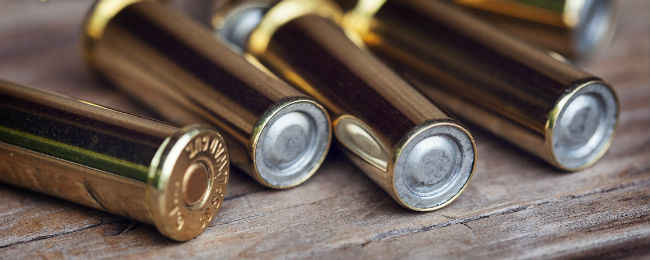 Wadcutter Pellets. Image Courtesy, Lucky Gunner
For matches, these pellets come in a range of diameters and head sizes vary from 4.48mm to 4.52mm. Shooters are encouraged to practice with varying pellets before the match, to know the pellet size best suited for them.
The Practice
There was a time when coaches were highly dependant on a shooter's self analysis of his/her shots and postures. Since shooting is a game of mind, body and mechanics, improving the athlete's technique used to be a very complicated task. Now, with advances in technology, dedicated electronic shooting systems are used to better a shooter's technique. These systems help analyse the trajectory, aim and movement of every shot. This works by attaching an electronic optical sensor to the compressed air cylinder of an air rifle. Shooters aim at electronic targets and a trace of the point of aim can be followed in real-time on a separate display, along with the point of impact. These results are then reviewed by shooters and coaches to further analyse and perfect technique.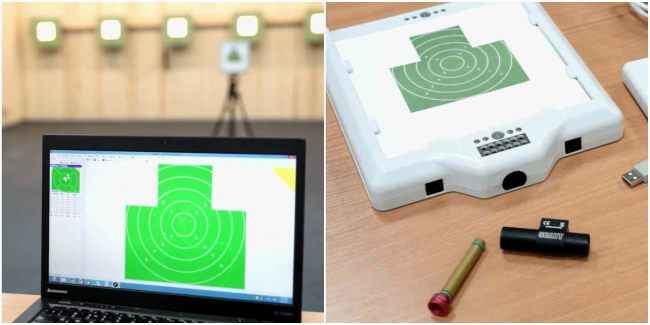 SCATT electronic shooting system
The Hand Motion
According to rifle coach Heinz Reinkemeier, if one was to count the number of movements in the right hand during a match, the number would probably get into millions. The most vital point of the shooting action in air rifle matches is the trigger release. As Reinkemeier puts it in his book titled 'Air Rifle Training and Competition', "One wrong thought can turn the perfect trigger release into a complete disaster...That can transform Olympic Champions into tragic figures in a matter of seconds."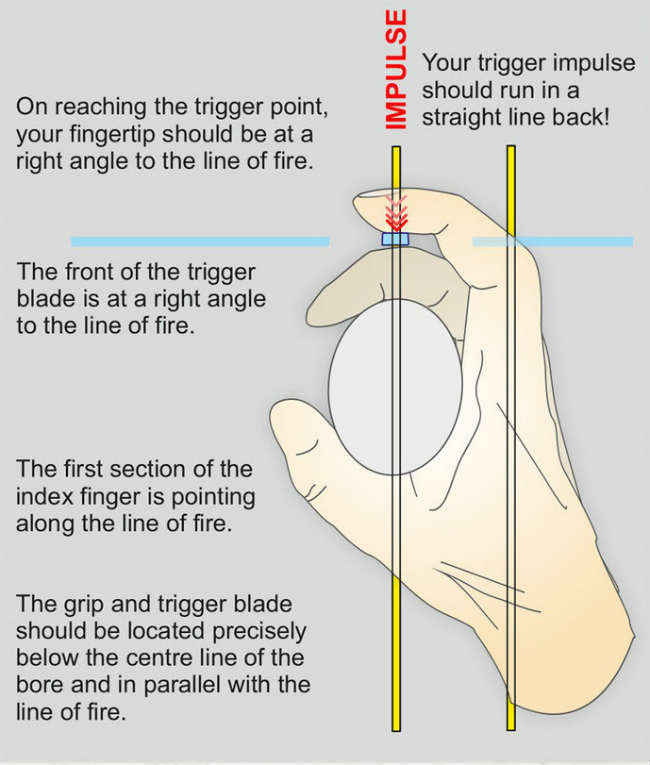 Image Courtesy: Heinz Reinkemeier
The Clothes
You may have noticed competitive air riflists wearing strange looking jackets, but despite how they look, these clothes are vital to achieving stability during a match. Shooters wear jackets made of leather or canvas, to help gain stability. Rubber pads are added to the shoulders and elbows to soften contact with the gun and the stand. Shooting boots are also made to lend support to the ankles during matches, and these sport a flat sole in order to increase the shooter's balance.
Now that you have a sense of the science and strategy behind air rifle shooting, let us know which of the 50 shooters you are rooting for at the Rio Olympic Games 2016.
Cover Image Courtesy: Heinz Reinkemeier