Nathan Copeland is a 30 year old tetraplegic man (paralysis of all 4 limbs) from Western Pennsylvania. At the age of 18, Copeland injured his spinal cord in a car crash and was paralyzed from the chest down. He can lift his wrists but has no movement in his fingers and uses his fists and knuckles to type and accomplish restricted tasks.
Five years ago, Nathan approached the University of Pittsburgh Medical Center (UPMC) and volunteered himself for rehabilitative research, where a group of biomedical engineers and surgeons were working to help paralysis patients regain the sensation of touch. Copeland, a former student of nanotechnology, turned out to be the perfect subject for their study.
Now, for the first time ever, scientists and researchers have successfully used neural implants to help a person feel touch on a prosthetic limb. That person is Nathan. When Copeland was 27, UPMC researchers implanted four tiny, grain-sized electrodes in his brain, two in the motor cortex and the other two in the sensory cortex. The electrodes implanted in Copeland's motor cortex allowed him to move a robotic arm in the laboratory just by thinking about it. A concept similar to how brain wearables give a person the ability to lift and move objects, with a single thought.
But, it's not just the thought-provoked movement of the robotic prosthetic that's astonishing. What's even more amazing is that Copeland can now feel touch through the robotic arm. The electrodes implanted into his sensory cortex measure a miniscule 16 square millimeters and are fixed in the right place using brain imaging technology to identify sensory points. These electrodes are connected to a computer with wires running out of a socket in Copeland's skull. The computer is also connected to the sensors on the robotic arm. So when fingers on the robotic arm are touched, the information is passed from the sensors on the arm to the computer, and then to the electrodes in the sensory cortex of the brain, resulting in the feeling of touch. "Sometimes it feels electrical, and sometimes it's pressure, but for the most part, I can tell most of the fingers with definite precision. It feels like my fingers are getting touched or pushed," said Copeland.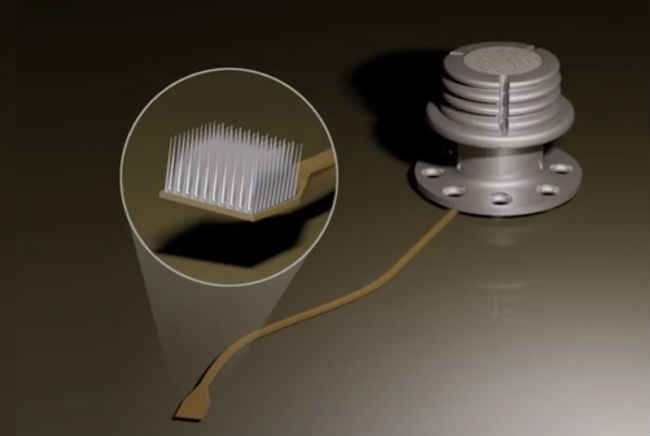 As per a report by The Washington Post, a biomedical engineer on the research team, Robert Gaunt, said that getting here was quite a task and took a lot of time and collaborative efforts. The microelectrodes and controllers were designed and developed by Blackrock Microsystems, while the robotic prosthetic was made by the Applied Physics Lab at Johns Hopkins University. The whole study was published in the Science Translational Medicine journal.