While plausible speculations or explanations have been provided for a couple of twin-riddled towns, there are some that are still covered in a complete shroud of mystery
Twins are a beguiling phenomenon and it is often perceived that not all regions in the world are created equally when it comes to twin birthing. According to the University of Texas researchers, 32 individuals or 16 pairs out of every 1,000 people in this world are twins, which roughly translates to about three per cent of the human population. This figure seems to vary greatly depending on region, race and ethnicity.
Until the year 2011, scientists had a very disjunctive picture of the twinning rates around the world since reliable information about this phenomenon was only documented efficiently in developed countries that had good birth registrations. Data from underdeveloped or developing countries were often lacking in authenticity and accuracy. However, scientists and researchers joined forces in 2011 to create elaborate twin databases for 76 developing countries. The databases were created by aggregating data on approximately 2.5 million births by 1.4 million women between the years 1987 and 2010. An average of 13.6 pairs of twins being born every 1,000 births were recorded.
According to research conducted by scientists from Radboud University and Oxford University, Central Africa currently snags the record for the highest twinning rate in the world - more than 18 pairs per 1,000 births, while Asia and Latin America are recorded as having some of the lowest twinning rates across the globe - less than eight pairs per 1,000 births. Over the last few years, a few towns have come into prominence due to their inordinately high twinning rates, and the inability, sometimes, to scientifically explain the cause of this vast disparity. Let's delve into the mystical twin twins across the globe that have incited research and even baffled scientists worldwide.
Igbo-Ora, Nigeria
Situated around 80 kilometres north of Lagos State in Nigeria, a town named Igbo-Ora, dubbed as "The Twin Capital of the World", usually boasts at least one set of twins per household! Sporting unusually high twinning birth rates, a study was undertaken by an English gynaecologist, Patrick Nylander, which indicated that an average of 45 to 50 sets of twins per 1,000 live births was recorded in the curious little town. That is nearly 10 per cent of the population! Recent reports suggest that the number is closer to 150 sets of twins every 1,000 live births, which is inconceivable really. Research by fertility experts at the Lagos University Teaching Hospital looking into this unconventional phenomenon suggested that the widely consumed tuber (yams) eaten by the local women may have resulted in the high twinning rates. This is because the natural hormone phytoestrogen, which is present in high quantities in these particular yams, often stimulates the ovaries to release eggs from both sides. While this has not been empirically proven, it is still a valid hypothesis as suggested by multiple researchers and scientists. However, the leader of the Igbo-Ora community divulged to Reuters, that they believe that the high number of twins in the town is because of the okra leaves they regularly consume.
Candido Godoi, Brazil
Candido Godoi city in Brazil, near the Argentine border, also exhibits a similar phenomenon. The twinning rate in this city is also cited to be around 10 per cent, which is absurdly high considering the overall 1.8 per cent rate for the state of Rio Grande do Sul, where the curious city is situated.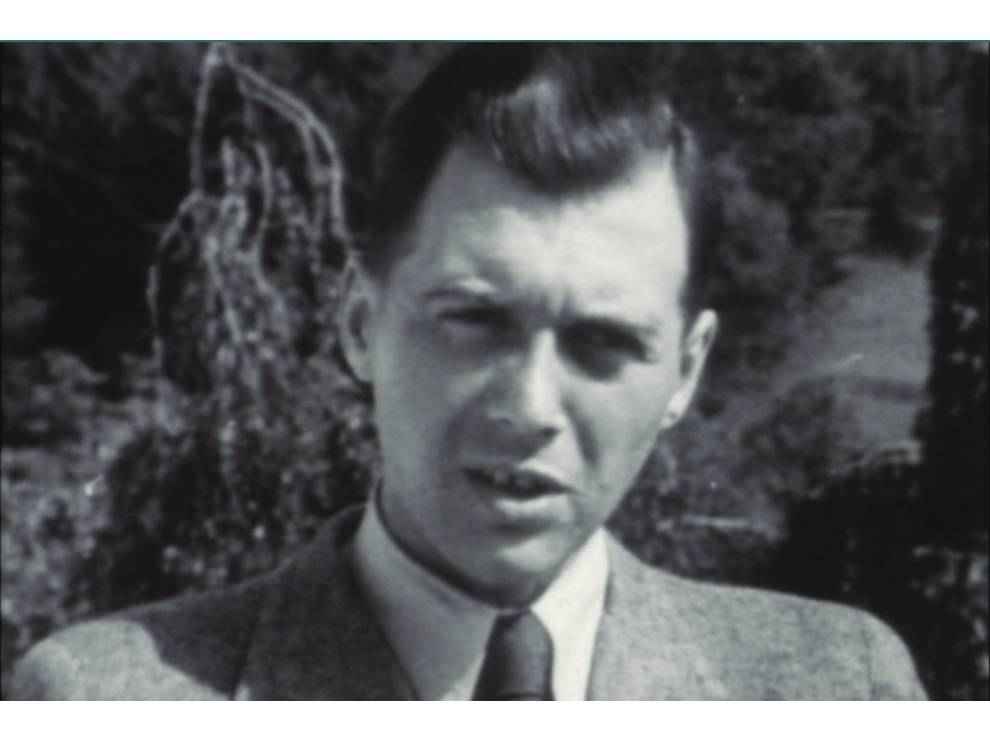 One possible reason could be that the population of this city is largely of Polish or German descent, with many families tracing ancestry back to the Hunsrück region of Germany. This region in Germany did sport a higher than average twinning rate. Researchers who have extensively delved into this phenomenon believe that the cause of these abnormal twinning rates could be genetic or could be connected to inbreeding (breeding within the close family).
However, in 2009, Jorge Camarasa, an Argentine historian proposed a very outlandish theory in his book named 'Mengele: The Angel of Death in South America'. In his book, he extensively talks about Josef Mengele, a Nazi doctor, who conducted abhorrent twin experiments with twins in the Auschwitz German concentration camp. With the support of Adolf Hitler, he carried out these experiments to discover the secret to women producing more twins in order to artificially increase the Aryan population rapidly. When the Allies began attacking the Nazis, Mengele apparently fled to South America. Camarasa suggests that Mengele continued his experiments here and was successful in cracking the 'twin code'. However, this speculation has been disputed by local historians and researchers who state that the high frequency of twins predates Mengele's arrival.
Kodinhi village, Kerela, India
The remote village located in Kerela's Malappuram district has the highest twinning rate recorded in the country, with at least 400 pairs of twins documented in a population consisting of only 2,000 families. This is staggering since India is known to have one of the lowest twinning rates across the world, with a national average of a meagre 9 pair of twins per 1,000 births. In contrast, Kodinhi far surpasses this number with around 45 pairs of twins recorded per 1,000 live births. In 2010, a local doctor, Dr Krishnan Sribiju told the Daily Mail that the number of twins in the village is increasing with every passing year.
In October 2016, researchers from numerous institutes such as CSIR-Centre for Cellular and Molecular Biology, Hyderabad, Kerela University of Fisheries and Ocean Studies (KUFOS) and University of London and Germany visited the village to understand the reason behind this phenomenon which has confounded scientists and researchers across the world in their previous attempts to demystify it.
Reportedly, the researchers collected saliva as well as hair samples from the twins to investigate their DNA, however, other than multiple speculations, nothing has been proven scientifically. The process of analysing the samples they have collected is still an on-going process and researchers and scientists bewildered by this phenomenon in Kodinhi are hoping for answers.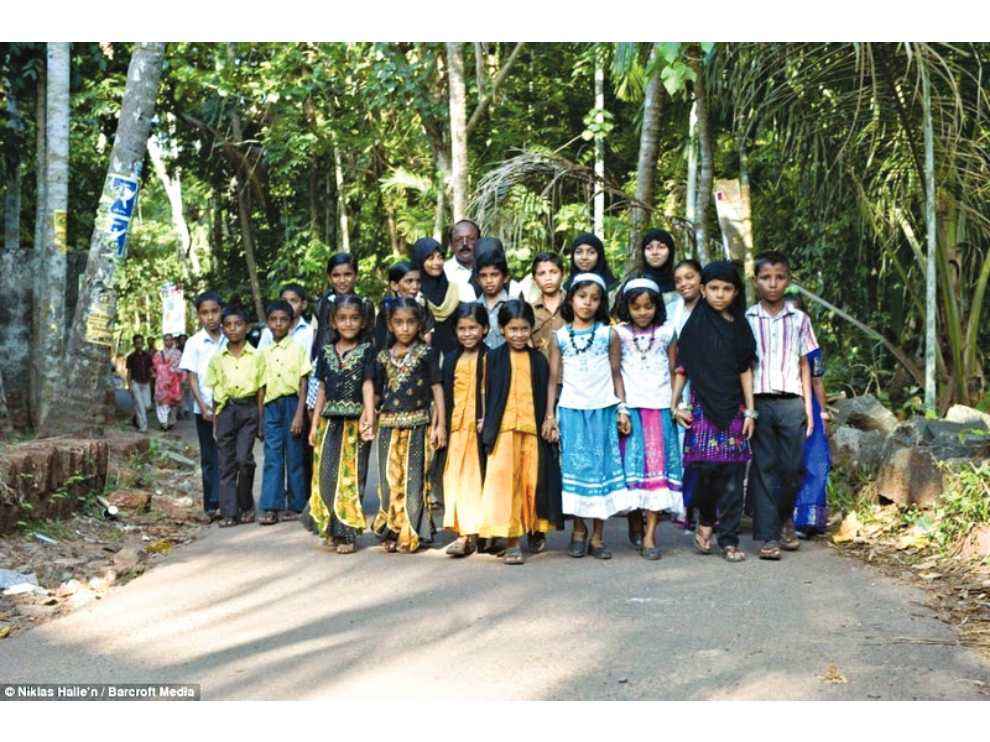 Speaking of bewilderment, let's get into why Kodinhi continues to be a scientific mystery. First of all, IVF or artificial insemination techniques are sometimes connected with the increase of twin rates, however, in Kodinhi, this is not a possibility because of the exorbitant costs. According to reports, The diet of the village women is also ruled out as a possible cause since there's nothing out of the ordinary that they eat which the surrounding areas don't.
Let's get to some more abnormalities. According to Dr Krishnan Sribiju, twins are usually born to older, more mature women. However, in Kodinhi, women pretty much conceive as soon as they get married, which is at around 18-20 years of age. The height of women in Kodinhi is estimated to be around 5ft in average which debunks yet another condition under which twins are born - twins are usually born to relatively taller women that are above 5 feet 3 inches in height.
The locals are proud of their surprisingly high twinning rates in all of the aforementioned towns and take pride in showing off their peculiar twin town and even using it to reel in tourists with signboards displaying 'Twin Town' or 'Twin Village'. In Kodinhi, the twins have established a foundation named TAKA (Twins and Kins Association), which attempts to educate and help those who bear twins.
FUN FACT
Since twins are so common in the town of Igbo-Ora, they are usually given specific names - Taiwo or Kehinde, depending on which twin is born first. So, there are just multiple Taiwos and Kehindes strolling around this mysterious town.