Monitors was a segment where apart from lower prices for larger screen sizes, there wasn't much happening. There was more variety in terms of panels. Most of the monitors we tested this year were LED backlit LCD models and the number of 27-inch monitors we received this year was quite something. 3D monitors were not that hot this year, although we did get a couple of them. We were pleased to have passive 3D monitors among us, in fact that is the one thing that was different from last year, where you needed an NVIDIA 3D Vision kit to really enjoy 3D content on your monitor.
BenQ EW2430V (Zero1 Winner)

BenQ EW2430V won the Zero1 award this year for its brilliant overall performance across most of our tests. It is a PVA-panel based monitor and comes on a sturdy silver-coloured stand sporting a glossy black bezel. In terms of performance it offered an amazing contrast ratio of 1439:1 at 100 per cent brightness levels. The BenQ XL2420T was the only other monitor which came close to it in terms of pure performance. Black levels were the best on the EW2430.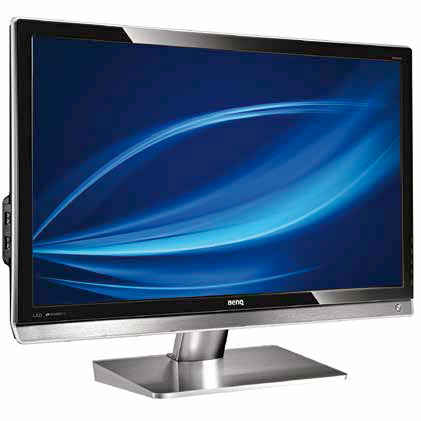 Worthy Mentions
BenQ XL2420T
BenQ XL2420T is the successor to last year's Zero1 winner BenQ XL2410T. In terms of performance this was the next best monitor and it packed a boatload of features which made this monitor worth the recommendation. It is a 3D LED backlit LCD monitor targetted at gamers with special options to save upto three gamer profiles. It comes with a black equaliser to get more details from the shadow areas. It employs active 3D. Apart from that you also get other dedicated profiles for movie, text, etc. It comes with a mouse-like accessory called the S-switch along with the monitor to control the OSD with the help of three buttons and a scroll wheel. Black equaliser option is another plus allowing you to extract maximum detail from shadowy areas.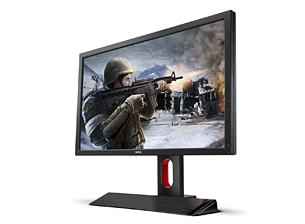 Dell S2740L
This is a 27-inch monitor we got towards the end of the year which performed well. It gave a contrast ratio of 630:1 at brightness and contrast levels of 50 per cent. The build quality on this monitor is top notch. It does have a highly reflective screen though. The screen tends to merge with the bezel thereby preventing dust accumulation. It is geared more towards multimedia use or in some cases as a secondary TV screen.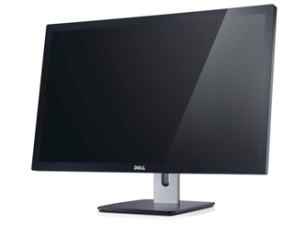 Philips 273P3LPH
This 27-inch monitor sported a TN-panel and was the sturdiest monitor we tested. The stand was height-adjustable and had a rotating base. It had special infrared sensors to detect the presence of a user and accordingly adjust the brightness. The only pain were the touch sensitive buttons on the monitor. Its contrast ratio was 908:1 at 100 per cent brightness levels and its colour reproduction was quite good. Viewing angles aren't that great but its black levels were quite decent and it was a pleasure to watch HD movies on this monitor. Its good performance along with an under 20k price point had fetched it the Best Buy award in the 27-inch monitor category.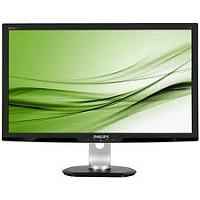 Visit page two to read Digit Zero1 Awards 2012: Multi-functional Devices (Click here to go back to Digit Zero1 Awards main page)
Multi-functional Devices
Not much has changed in the multi-functional devices space in the last year or so. Most of the MFDs these days come with all the major connectivity features with Wi-Fi being the only network connectivity option in some cases. Some of the MFDs we got this time around have also featured in our previous MFD comparison tests and we included them as they are still selling in the market.
HP OfficeJet Pro 8600 Plus (Zero1 Winner)
Apart from offering the standard print, scan and copy functionality, the 8600 Plus also offers ePrint – where you assign an email ID to the printer and send print jobs from anywhere in the world; Airprint – which allows you to print content off your iOS devices; Wi-Fi – which allows you to print over your Wi-Fi network and so on. It also comes with a 4.3-inch touchscreen which acts as the operational panel.
Mastering the operational panel does not take much time. The 8600 Plus comes with a USB port as well as memory card slot for quick off-the-camera printing. It supports auto-duplex printing and also on the automatic-document feeder tray on top. Considering it is an OfficeJet Pro series AIO, it offers high speed prints. For text printing it took 12.97 secs and highlighting with a marker will not leave behind any smudges. High quality mixed document printing was also quite fast at 24.12 secs. Colour copying took 14 seconds. It even printed an A4 glossy photograph under 2 minutes. While the print quality is great with paper colour prints, the glossy A4 photo print wasn't that great as we noticed graining in certain regions of our test print.
While the printer costs Rs. 20,000, the colour cartridges are priced at Rs. 1,565 (for 1500 prints) and Rs. 1,455 (for 1100 prints). The 8600 Plus is ideal for a small home-office setup as it gives very fast speeds and good quality prints. Worthy Zero1 award winner.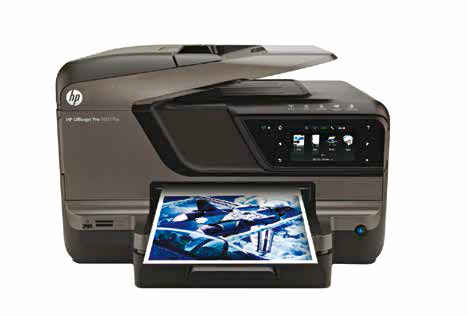 Worthy Mentions
Epson ME Office 960FWD
The Epson Office 960FWD comes in the traditional all black body. The operational panel can tilt, making it easier to use while in a sitting or standing position. The Epson Office 960FWD sports a lot of features such as PictBridge and memory card slot, that make more sense for home use. It uses Durabrite Ultra ink which successfully resisted smudges when we used a fluorescent marker to highlight text from the test document that we printed. It gave speedy prints and was particularly good with glossy colour photo prints.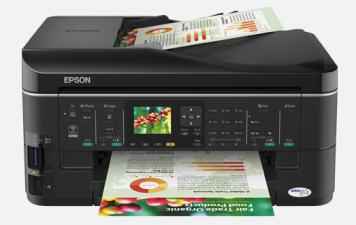 Canon PIXMA E510
The E510 is geared more towards users who want a photo printer with other functions such as scanning and copying as well. This MFD had bagged the Best Buy award in our comparison test for its great value for money proposition. It had the lowest cost of ownership amongst the competing MFDs in its category.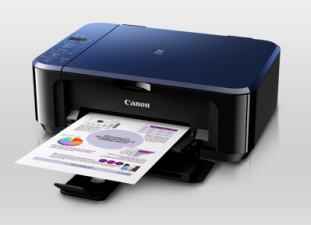 Brother MFC J625W
This is an old MFD but still selling in the market. The J625W sports a memory card slot as well as PictBridge slot. Both these MFDs support the iPrint and Scan app which allows you to print documents from your iOS device as well as scan documents/ pictures directly to them. It offers a decent price to performance ratio and deserves a mention here.