When Phil Schiller, Senior Vice President of worldwide marketing for Apple, went up on stage back in 2013 during the Mac Pro unveil, he said, "Can't innovate anymore, my ass!" It had been three years since the last big Mac Pro update and Apple's stock prices were on a decline. Word was that Apple can't innovate anymore. In that moment, Schiller wanted to answer both the consumer and the stockholders, and it was a job well done indeed. Tech articles all over the globe quoted him for all the right, wrong and funny reasons and the 2013 Mac Pro turned out to be a good machine after all.
Four years down line, things haven't changed and we mean it quite literally. We still have pretty much the same Mac Pro with the same hardware without offering top-tier performance. While some Pro users are sticking to the "trash can" for the time being, many have ditched the ecosystem in favour of Windows. Some Apple lovers we know have flocked to a MacBook Pro and are now living the dongle life.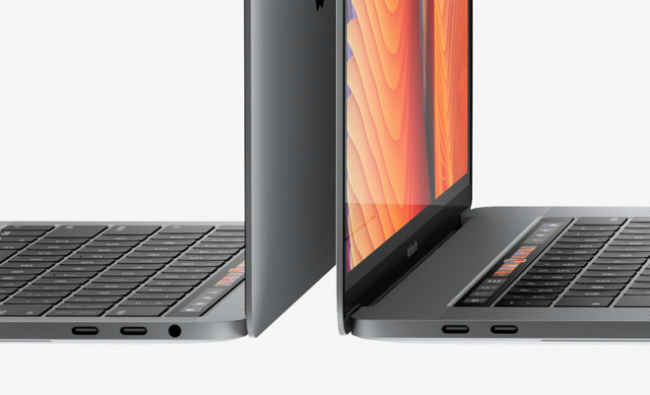 However, Apple has now finally changed gears and we have confirmation that there is a new Mac Pro on its way. So, what took them so long to decide that the Mac Pro should be updated? Why was 2013 Mac Pro neglected in terms of software as well as hardware upgrades? Most importantly, what's next in the lineup? We will try to answer some of these question here. Let us start with what the new Mac Pro might have in store for you.
Hardware
With the new Mac Pro, Apple is changing its design approach and rebuilding the machine from the ground up. Schiller admits that the new Mac Pro will be a modular system, but there is no info about what processor or GPU it might house. Till now Apple has been using Intel Xeon chips in combination with AMD workstation class GPUs.
Chances are that the upcoming Mac Pro may use a similar setup, but some rumours suggest that this time, Apple may go everything AMD, especially with AMD's Ryzen 7 chip lineup offering respectable performance compared to its Intel counterparts. However, this would mean that Apple would have to tweak a large portion of its software to work and exploit the multi-core chips offered by AMD, since the company has never used an AMD CPU in the past.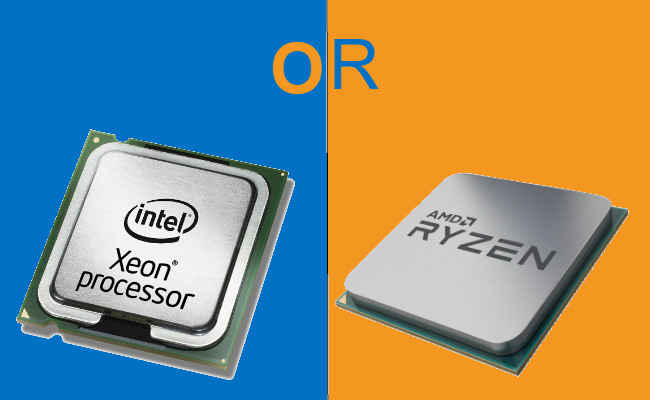 The GPU however presents the biggest question mark as NVIDIA's Pascal architecture based GPUs are doing great, but Apple hasn't incorporated an NVIDIA chip since 2010. AMD, which has been the partner of choice since 2010, is coming out with an all new GPU architecture called Vega. As far as cooling is concerned, it is likely that Apple might offer a standard GPU with custom cooling this time. This would not only go with their direction of being modular, but will also offer better upgradability options. Although, being an Apple product, we don't expect those to be plenty.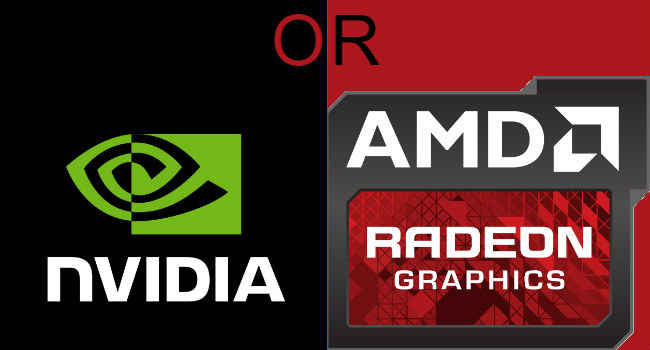 Beyond that, Apple could offer the high performance M.2 SSD drives for storage or even the new and super fast Intel Optane drives. Like the iPhone lineup, Apple's upcoming Mac Pro lineup could be further divided by storage and RAM options. We can only assume that Apple will provide decent port support and not just USB Type-C ports for everything. It is safe to assume that Thunderbolt ports will be provided, but we can't be so sure about Gigabit ethernet ports.
Design
Hardware aside, design might be a more concerning aspect for Apple as we believe the company would still be looking for a smaller footprint without compromising on the hardware, even though the small cylindrical design with a single cooling fan was one of the main reasons behind the downfall of the Mac Pro. As per what Apple's Craig Federighi, Apple's senior vice president of Software Engineering, told journalists present at the briefing, the company designed themselves into a bit of a thermal corner.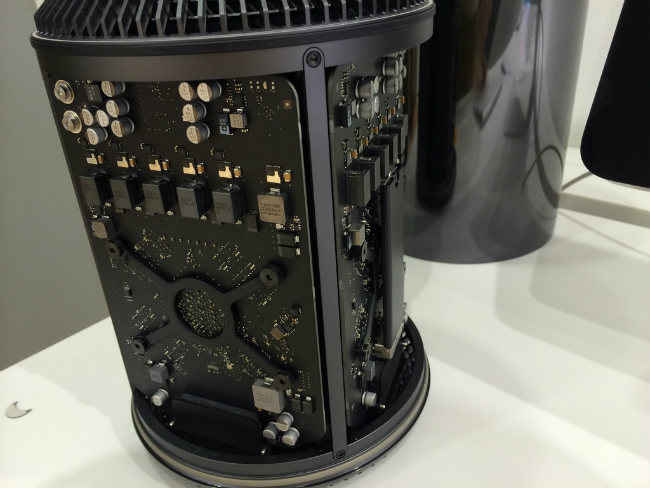 At that time Apple assumed that dual GPU setups will become the norm and it was betting big on APIs like Open CL, Open GL and Metal. However, things didn't pan out as Apple intended and large vRAM enabled single GPUs became a norm. Unfortunately, the 2013 Mac Pro does not have the thermal capacity to incorporate a large single memory GPU. Apple wanted the Mac Pro to be the 'one size fits all' but apparently their plan failed.
The thing was that the slender looking 2013 Mac Pro was designed to look smaller than its older sibling, the "cheesegrater" 2010 Mac Pro. Apple achieved this by having a single thermal core with three sides. One of the sides held the CPU and the PSU (power supply unit) and the other two faces had the two AMD GPUs working in tandem. All these parts were cooled by a single fan at the top and while the whole system worked for some, it was essentially locked in. It was worse in terms of upgradability compared to the 2010 Mac Pro.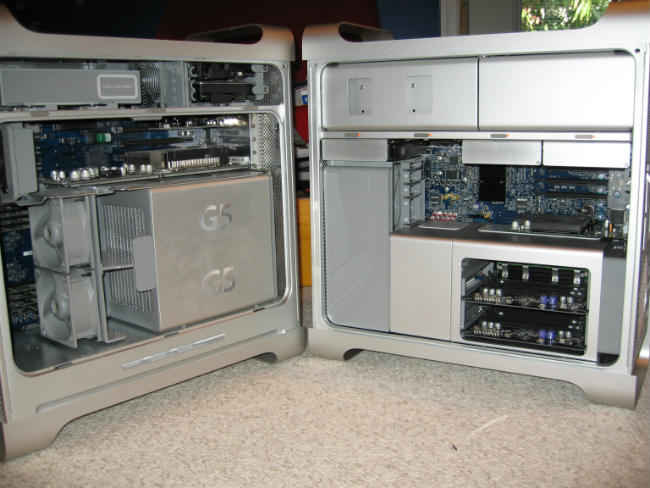 However, going by the current PC hardware available in the market, a smaller footprint is still manageable and we can very well see a smaller yet powerful Mac Pro. What we don't know is, if Apple will be introducing a custom motherboard with custom PCI connections or standard off-the-shelf hardware for future upgradability.
How did we get this point and why now?
With the 2013 Mac pro, Apple tailored itself a good balance of hardware and design which did manage to create hype for design, but was not functional enough. It managed to cater to the needs of some, but could not achieve the upgradability, and flexibility a pro class desktop computer should offer.
According to Schiller, the term "Pro" is quite broad and covers a lot of customers, including, but not limited to, music creators and scientists. This vast range of customers and their workloads offers a challenge to a single system that can basically offer a similar user experience to every kind of pro consumer. Hence the change in approach.
During the briefing when TechCrunch asked about what changed and when was it clear to Apple that the 2013 Mac Pro wasn't the way forward, Schiller answered, "I wish I could give you the kind of answer you want with that, which is, 'oh, there was a day and a meeting and we all got together and said X, but it rarely works that way." To which Federighi added, "We all went on our own emotional journeys, I'd say." He further said, "There were periods of denial and acceptance. We all went on that arc."
All this brings us to the conclusion that Apple knew about this all along or maybe realised it somewhere down the line, and couldn't come to terms with what had happened. That being said, we are happy that the company finally came through, gave the world a clearer picture of why Apple was absent from the Pro scene and what lies ahead. This doesn't mean we will get a new Mac Pro this year. Apple says that a new Mac Pro is in the works but it is not coming this year and has not been confirmed for next year either.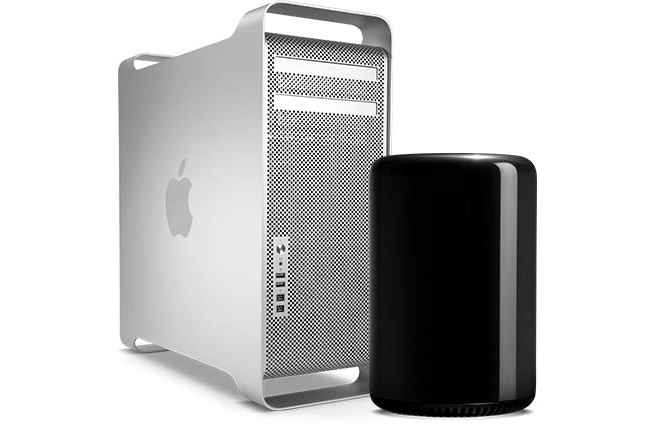 So, keeping all this in mind, will Apple choose to go back to the old big and bulky design, just to bring back that functionality and upgradability? Will this mean that the new Mac Pro will be a good machine, just not a good looking one? Well that is something we will discuss some other day, when we have more details on the upcoming Mac Pro, but that's all for now.
Oh wait, there's one more thing...
iMac Pro?
While a new Mac Pro is certainly good news for a small number of customer, Apple wants to extend the pro tag to the iMac as well. TechCrunch reports that Federighi made it clear several times during the talks that a portion of pro customers who wanted to upgrade are being absorbed within the the iMac lineup. Now, this might be due to the 5K display or the newer hardware, but the main take away here is that the iMac is a capable machine and can be tweaked or redesigned to do better. We know it first hand as our edit team uses a 5K iMac to edit videos and it is one of the fastest editing machines we have. So, the iMac Pro or whatever Apple plans to call it at launch makes a lot of sense.