2020 is turning out to be a pretty great year for gaming. Not only have we seen some great titles launch this year, we've also got some great hardware to look forward to. While console gamers have an entirely new generation of consoles to look forward to, PC gamers have a lot to rejoice about as well. In fact, AMD has a lot to do with that.
You see, not only did AMD turn heads with its new Ryzen 5000-series processors, they also shook things about with their new 'Big Navi' Radeon RX 6000 series of graphics cards. AMD has currently unveiled three new GPUs under the 6000 series. Starting with the Radeon RX 6800, it goes up to the RX 6800 XT. However, if you want the best of the bunch, there is the Radeon RX 6900 XT.
So what's the big deal with the new GPUs? Let's take a quick look at everything that's new with the GPUs. The first thing of course, is the performance jump.
A Performance Leap
Of course, the Radeon RX 6000 Series of GPUs offer an impressive performance bump over the older Radeon RX 5000 series of cards. On Forza Horizon 4 in 4K in Ultra setting, the Radeon RX 6900 XT is tipped to offer over 160fps, while the RX 6800 is slated to offer over 120fps. When it comes to fast-paced FPS games like Battlefield V, the RX 6900 XT is said to offer over 120fps at 4K resolution and Ultra settings. On the same set of conditions, the RX 6800 is tipped to offer just under 100fps.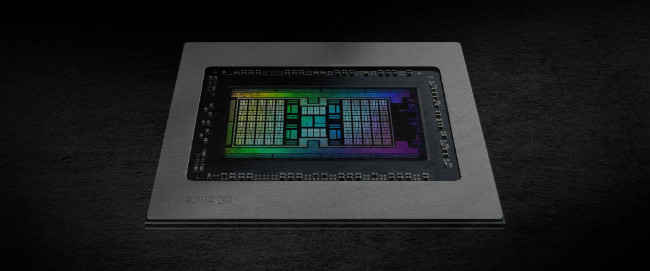 The Secret Sauce
So how does the Radeon RX 6000 series perform so well? Well for starters, it used the same tried and tested 7nm process used in the RX 5000. But on top of this, you get the new RDNA 2 Architecture. RDNA2 is also at the heart of the next generation of consoles. So you know it's pretty powerful stuff. But it's not just about performance, AMD notes that RDNA2 allows for 1.54x times better performance per Watt over the first generation of RDNA.
More Cache
Not only that, but it also offers something AMD called the Infinity Cache. This is sort of like an extremely large L3 Cache that one would find on a CPU. All the GPUs offer 128M of cache, which should ensure high levels of gaming and productivity, especially when talking about 4K gaming. In fact, AMD notes that Infinity Cache should allow for 3.25x more effective bandwidth as compared to 256-bit GDDR6.
Turn Up Those Graphics
When it comes to overall graphical fidelity though, the new GPUs crank things up a notch. With DirectX 12 Ultimate, the new RX 6000 series GPUs aim to offer gamers a greater degree of immersion and realism. Thanks to features like DirectX Raytracing and Variable Rate Shading (VRS), lighting and shadows look more real than ever. Add to this hardware-accelerated visuals thanks to New Ray Accelerators that handle the intersection of rays, you should enjoy ray tracing with impressive performance.
As one can see, AMD's new 'Big Navi' Radeon RX 6000 series GPUs offer a lot of oomph while still being pretty power efficient. As mentioned earlier, the company has announced three GPUs under the RX 6000 series, namely the RX 6800, RX 6800 XT, and RX 6900 XT. So you can pick one that best suits your needs and budget.
[Spnsored Post]