NVIDIA Reflex has added Tom Clancy's Rainbow Six Siege to its list of supported games which can benefit from the company's latency's reducing tech. We're going to look at how much of an impact the tech actually has in the popular tactical shooter game. Before we get into the details, if you wish to understand what NVIDIA Reflex is then head over to this article and to know how you can enable it on your PC check out this article.
Getting started
If you've read the previous two articles, you'll have a pretty good idea about enabling NVIDIA Reflex in video games and all the different options associated with it. However, each game is different and the game developers have the freedom to implement it in different ways. Not every graphics API will produce the same set of results. For Tom Clancy's Rainbow Six Siege, there are a few steps which are different from the usual process. Let's go through them in a step-by-step fashion.
1. Ensure that you have a compatible graphics card
NVIDIA Reflex works with any NVIDIA graphics card from the NVIDIA GeForce GTX 10 Series or later. Which means, if you purchased your NVIDIA graphics card in the last 5 years, then NVIDIA Reflex will work in supported games on your PC.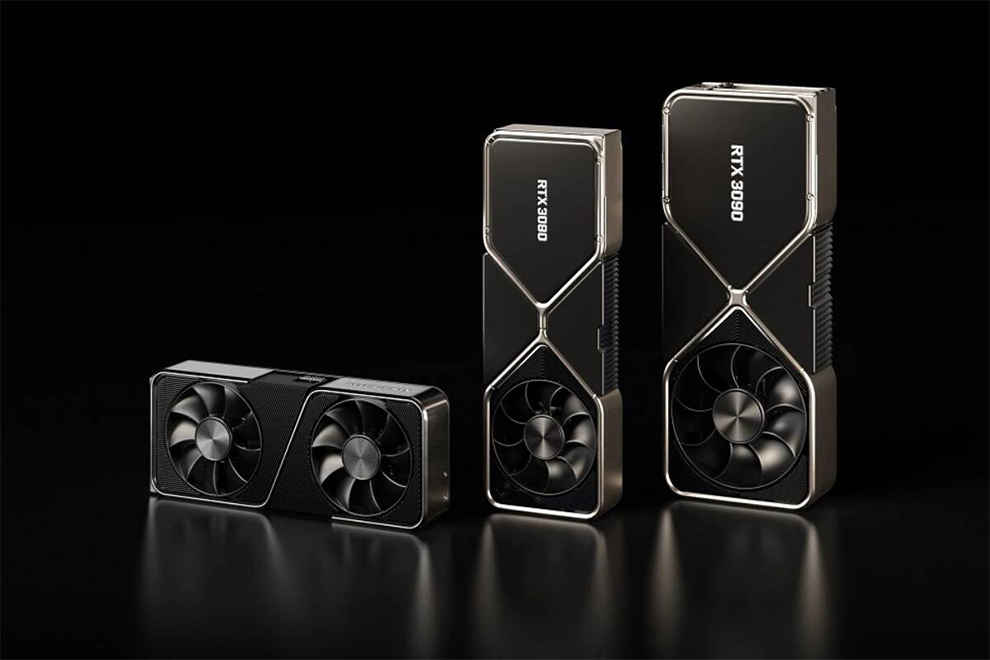 This includes all graphics cards from the following series:
NVIDIA GeForce GTX 10 Series - Pascal Architecture
NVIDIA GeForce GTX 16 Series - Turing Architecture
NVIDIA GeForce RTX 20 Series - Turing Architecture
NVIDIA GeForce RTX 30 Series - Ampere Architecture
While NVIDIA Reflex is compatible with NVIDIA GeForce GTX 900 Series as well, Tom Clancy's Rainbow Six Siege has only enabled NVIDIA Reflex from NVIDIA GeForce GTX 10 Series onwards.
2. Get the latest NVIDIA Game Ready Drivers with GeForce Experience
As game developers incorporate NVIDIA Reflex into their video games, they will launch the feature in line with one of NVIDIA's Game Ready Driver launches. In this case, Tom Clancy's Rainbow Six Siege introduced NVIDIA Reflex on March 30th, 2021 and the NVIDIA Game Ready Driver released on that day is version 465.89. So any set of drivers launched after 465.89 will also do.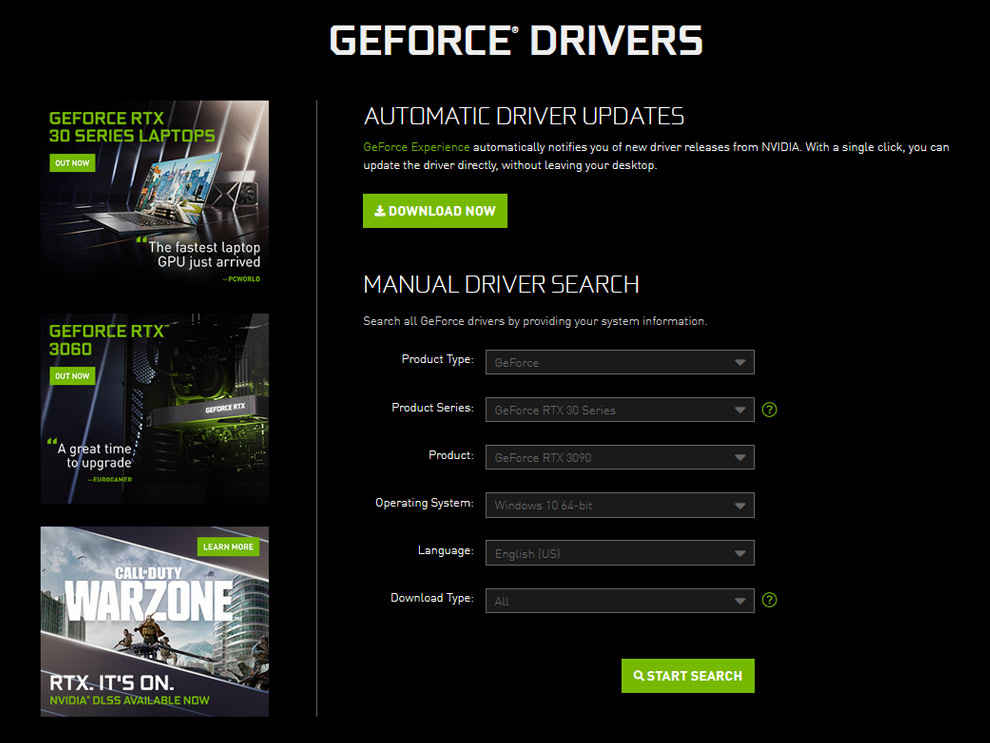 3. Update the video game to the latest version
Since NVIDIA Reflex is new, it is introduced into a video game via an update patch so if you wish to improve your system latency then you will have to update the supported video game to the latest version. Moreover, game developers will periodically release improvements to NVIDIA Reflex via a new update, so keeping the game updated to the latest version is best. Always-on video games such as Tom Clancy's Rainbow Six Siege requires you to update the game anyways to continue playing so there's no point holding back on updates.
4. Enable the Performance Overlay
In order to see the performance metrics such as render latency, system latency, FPS and more, you need to enable the Performance Overlay in NVIDIA GeForce Experience. You can either directly open the Performance Overlay by pressing the shortcut 'Alt+R' on your keyboard or you can do so via NVIDIA GeForce Experience. Press the shortcut 'Alt+Z' to open the NVIDIA GeForce Experience Overlay, then click on 'Performance'.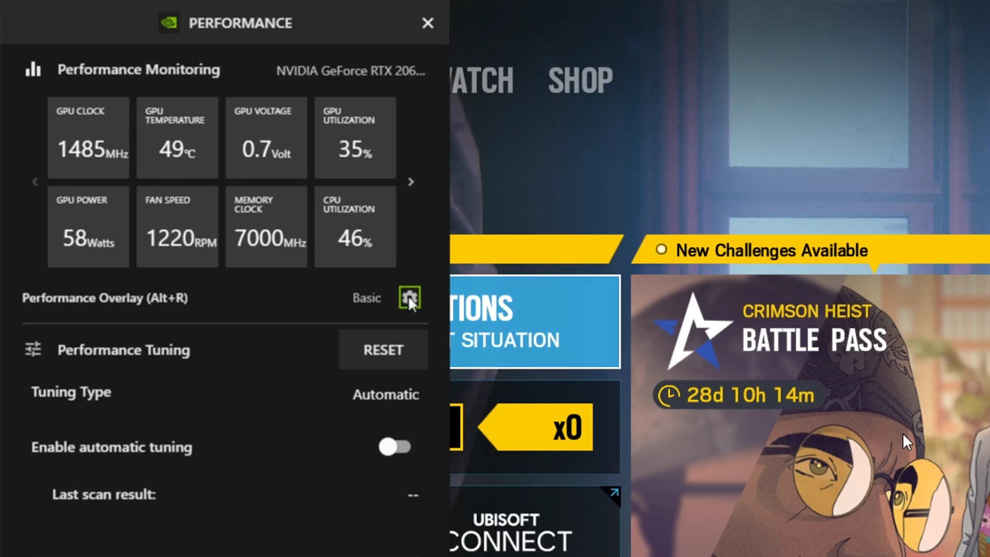 This will open up the Performance Metric side panel, now click on the little gear icon on the extreme right side where it's written Performance Overlay (Alt+R). This will open the Overlay settings menu.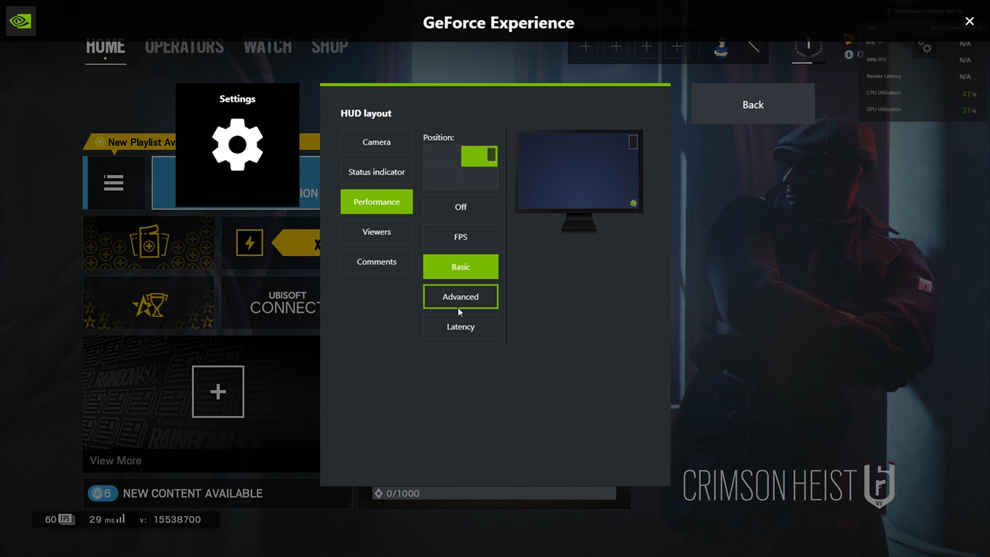 Over here, you can choose between the different overlay profiles such as FPS (Only show FPS), Basic (GPU, FPS, 99% FPS, Render Latency, CPU Utilisation, GPU Utilisation), Advanced (Practically everything) or Latency (All latency metrics). Depending on what all hardware you have with you, you will get to see a different set of options. If you want to see total system latency, you must have an NVIDIA Reflex compatible mouse and gaming monitor connected. Without these, you can only see Render Latency.
5. Start the game via Steam in Vulkan mode
Like we mentioned previously, it's up to the game developers to incorporate NVIDIA Reflex as they see fit. In the case of Tom Clancy's Rainbow Six Siege, the developers have only enabled NVIDIA Reflex for the Vulkan API. So you will need to start the game such that it uses Vulkan API. If you've purchased the game on Steam, then it's fairly straightforward. Clicking on the 'Play' button in your Steam library will open up a prompt and you need to select the second option to start the game in Vulkan mode.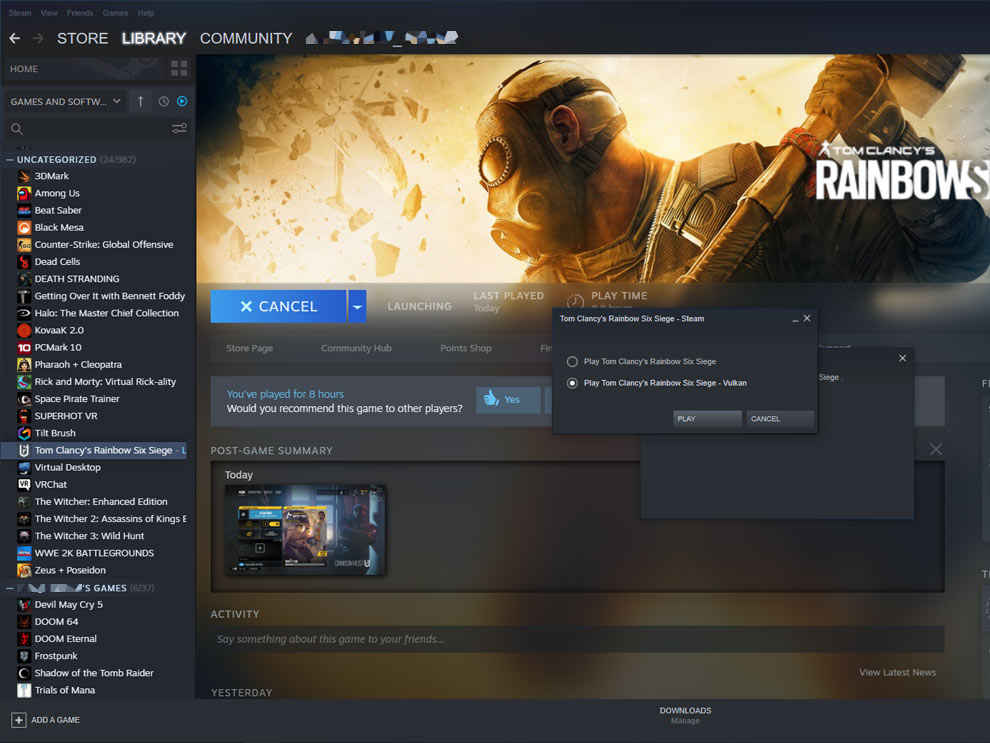 If you've purchased the game on Uplay, then right click on the play button and you will get a drop down menu with the options to pick DirectX or Vulkan. Pick Vulkan.
6. Switch to fullscreen mode
Running the game in fullscreen mode gives the game engine full control over the display and helps reduce system latency by a bit. Windowed mode gives control to the Windows Compositor which adds to the overall latency.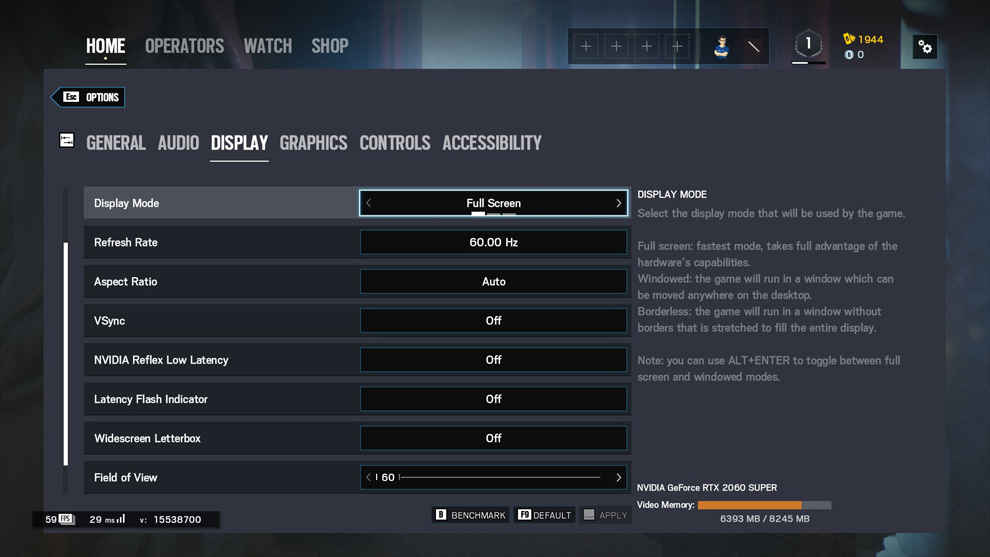 Head to the options menu and navigate to Display settings. You will find the display mode here, select 'Fullscreen' mode.
7. Enable NVIDIA Reflex
You will find the NVIDIA Reflex toggle a few options below the Display Mode setting. You can choose between three options – Off, On and On+Boost. Pick 'On'.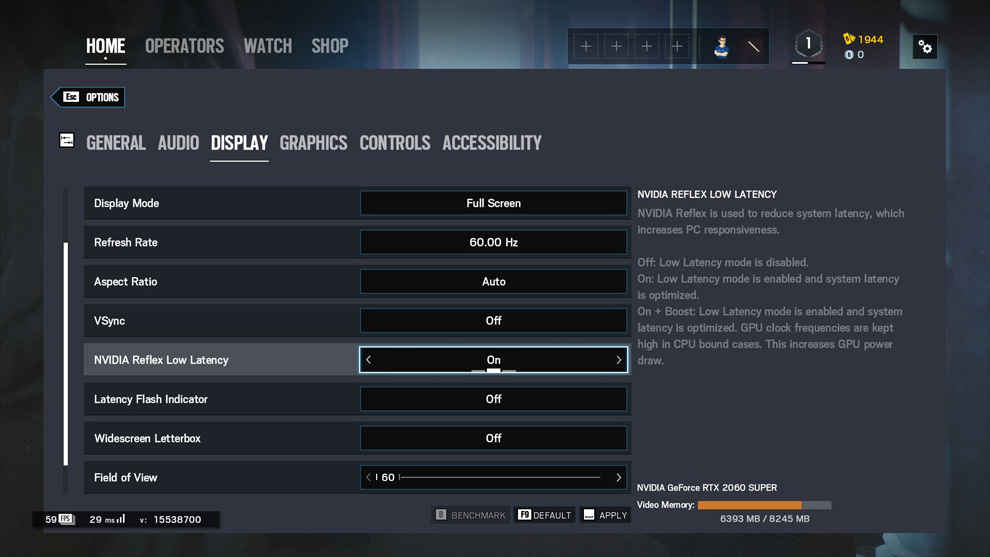 Now click on Apply or press Space and exit the Options menu.
8. Enjoy low-latency gaming!
That's it. You've enabled NVIDIA Reflex in Tom Clancy's Rainbow Six Siege and you can now enjoy a better gaming experience with reduced system latency. If you have an NVIDIA Reflex compatible gaming monitor and mouse connected to your PC, you can even see how much latency improvements have been made thanks to NVIDIA Reflex.
NVIDIA Reflex - Latency improvements in-game
Tom Clancy's Rainbow Six Siege is a very popular tactical shooter video game and has a wide user base. So it's natural that the game is being played on all sorts of different NVIDIA graphics cards. Here's a graph from NVIDIA showcasing the System Latency improvements in Rainbow Six Siege across multiple graphics cards such as the NVIDIA GeForce RTX 3080, RTX 2060 Super and GTX 1660 Super.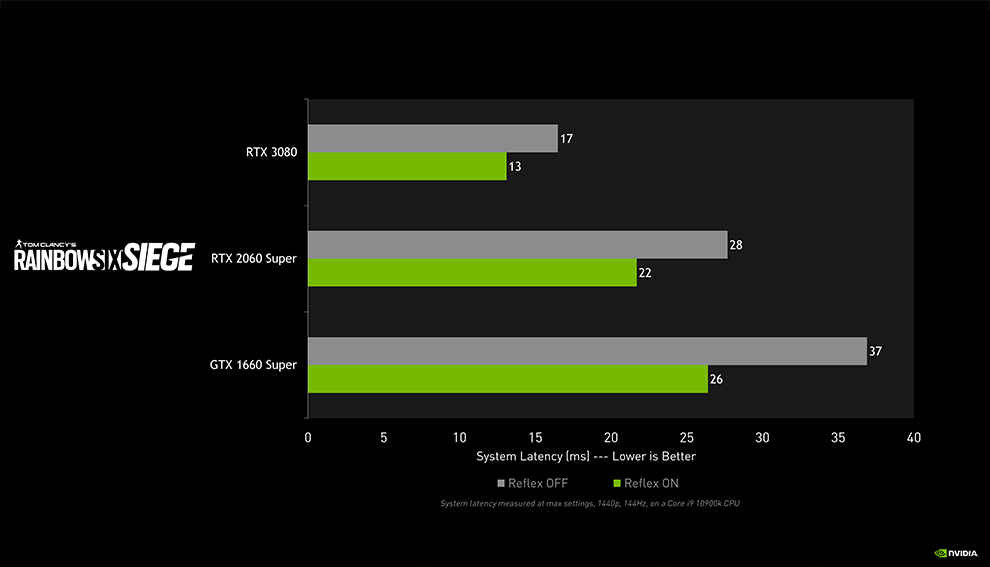 NVIDIA Reflex helps reduce System Latency by up to 25% making your gaming experience much more responsive. You will find it easier to target enemies, get a higher hit-ratio thanks to the lower latency.
This sponsored article is part of a 3-part series on NVIDIA Reflex. You can read the other articles here and here.