Processors
As far as processors go, this was an out and out Intel year, which had its Sandy Bridge E series of processors at the beginning of the year and the Ivy Bridge processors launch in April. The flagship Ivy Bridge launch was followed by a wide range of SKUs for various budgets. This made the Sandy Bridge processor prices quite attractive. On the AMD front, last year we saw the 8-core FX-8150 which was taken over by the 4-core Intel Sandy Bridge Core i7-2600K in terms of performance, offered hardly any competition in that department. AMD did come out with its Trinity line of APUs towards the end of the year, which gave a brilliant integrated graphics performance as compared to an already impressive Llano APUs which were launched last year. We did not get the latest Piledriver processor – the FX-8350 from AMD at the time of writing, so its review can be expected next year.
Intel Core i7-3960X (Zero1 Winner)
The Sandy Bridge E processor – the Core i7-3960X running at a clock speed of 3.3 GHz with a max Turbo frequency of 3.9GHz, with a shared L3 cache of 15MB, looks great on paper. There are lot of common aspects from the Sandy Bridge microarchitecture that have been carried forward. Performance scores were insane. Cinebench R11.5 gave a score of 11.27 as compared with 5.96 of the AMD FX-8150 and 6.79 of Core i7-2600K. X264 HD encoding at 720p gave a whopping 58.47FPS (FX-8150 @36.76). WinRAR compression/decompression happened at 4282 KB/s up from 3505 KB/s of the 2600K. If you are a power user and multi-threaded applications are what you indulge in the most, this is the beast of a processor for you. Of course, be ready to shell out a fortune for this processor.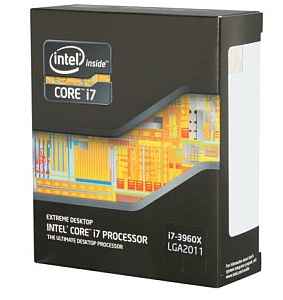 Recommended Motherboard: ASUS Rampage IV Extreme
Worthy Mentions

Intel Core i7-3770K
Intel Sandy Bridge processors have been the favourite of mainstream system builders, but their integrated graphics namely HD 3000 and HD 2000 did not offer much in terms of gaming. With the first Intel Ivy Bridge processor, namely Core i7-3770K, we see an improvement on the gaming front. The Core i7-3770K is based on a 22nm process incorporating tri-gate transistors popularly known as 3D transistors, which allows faster switching of states, and packing in more transistors. Intel HD 4000 graphics gave very good frame rates in most of the games. But the AMD A8-3850's HD 6550D graphics still gave superior frame rates.For Sandy Bridge users, it does not make much sense to upgrade to the i7-3770K. For a pre-Sandy Bridge system builder this is a very good upgrade option if you are looking to build a high-end gaming and multimedia system.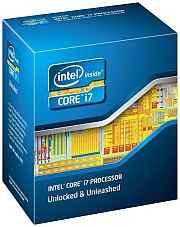 Recommended Motherboard: ASUS Maximus V Extreme
AMD A10-5800K
AMD had us all impressed with the graphics performance of their Fusion series Llano APU – AMD A8-3850 last year. Carrying that tradition forward, AMD's latest APU - the A10-5800K, gives even better graphics performance. The quad-core A10-5800K is the flagship APU codenamed Trinity, has a base clock of 3.8 GHz which can scale up to 4.2 GHz on Turbo. It houses the 384-core Radeon HD 7660D GPU clocked at 800 MHz. This is quite an upgrade from the HD 6550D that was seen on the A8-3850. The compute performance level is at par with the Intel Core i3 Ivy bridge processors. But the real strength of the A10-5800K lies in its gaming performance. Resident Evil 5 (1680x1050, medium, DX10) gave 52 FPS; STALKER: COP (1680x1050, medium, DX11) gave a decent 32.4 FPS and DIRT 3 (1680x1050, med) gave 42.1 fps. These readings were much better than HD 4000 on the Intel Core i7-3770K. If you are looking for a GPU-independent system, this is the processor for you. It offers the best gaming performance that we have seen on any processor, but is not so great at computing tasks.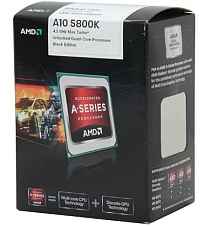 Recommended Motherboard: Gigabyte GA F2A85X-UP4
Visit page two to see Digit Zero1 Awards 2012: Graphics Cards section (Click here to go back to Digit Zero1 Awards main page):
Graphics Cards
The graphics card segment is one which more or less has the same characters and same storyline with a few twists thrown in for good measure. The twists this year were introduction of the PCIe 3.0 interface on the HD 7000 series and GTX 600 series from AMD and NVIDIA respectively. NVIDIA also introduced a new architectural component called the SMX – a glorified stream multiprocessor, a boost clock – which increases GPU clock speed under load. AMD introduced the Graphics Core Next architecture. Both AMD and NVIDIA switched from the 40nm to 28nm manufacturing process.
High-end
ZOTAC GTX 690 (Zero1 Winner)
As if the GTX 680 wasn't enough, NVIDIA came out with a GTX 690 which sports two GK104 GPUs and a massive 3072 CUDA cores. Needless to say, this ZOTAC GTX 690 gave the best performance in every benchmark or game we threw at it. And it manages to look great as well, thanks to the metal chassis with a huge fan in the centre. ZOTAC hasn't altered the reference design much and we like it that way. So far as performance goes, there was no equal and it righfully deserves the Zero1 Award. Its pricing is prohibitive at over 65k, but then, this is not a card for the average user. Till the date of writing this, we had not received the HD 7990 – AMD's dual-GPU answer to the GTX 690.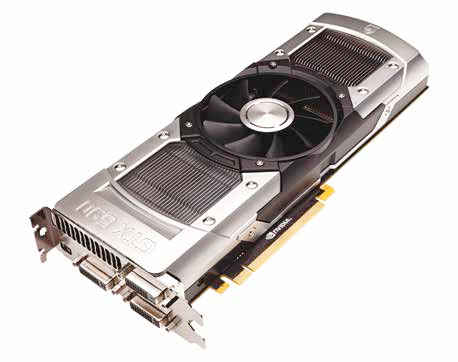 Worthy Mentions
ASUS HD 7970 Matrix Platinum Edition 3GB
This is an ROG branded GPU and is the best performing AMD card we tested this year. It comes with a massive factory overclock and has headroom for much more. The card comes with a custom PCB as expected with features like VGA Hotwire, Tweak IT, Load Indicator, etc. As far as performance goes, it was still lower than ASUS GTX 680 DC2T, but the HD 7970 still kicks butt. Adding the fact that the overclocking headroom is quite good, this deserves a worthy mention.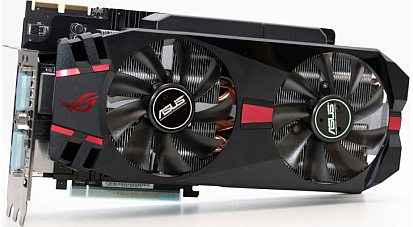 ASUS Direct CUII Top GTX 680
This variation of ASUS GTX 680 has a mammoth 4 GB memory and it narrowly raced past the HD 7970 DC2T in terms of performance. This card which is part of the Direct CU II series happens to be overclocked than the stock GTX 680 by 131MHz. The 7970, also from ASUS came second because it's also clocked 75 MHz higher than a stock card. Both cards come with improved coolers consisting of twin fans spread over 6 and 5 heat pipes for the 7970 and 680 respectively. Not to mention the solid design features which include protective metal back plates and twin fans. Without a doubt, it deserves a worthy mention for its prowess in performance as well as design and build.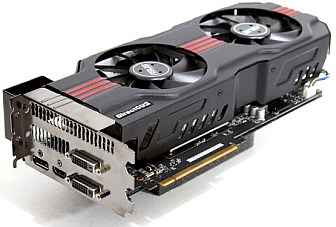 Mid-Range
Worthy Mentions
Sapphire HD 7770 Vapor-X
This factory-overclocked card from Sapphire not only offers a good value for money (at a sub 10k pricing) but it also runs quite cool with maximum load temperature at 56 degrees, which is very good. For those looking at an affordable but decently performing AMD card, this makes for a decent choice.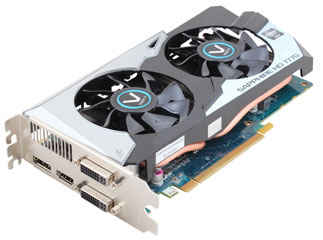 ZOTAC GTX 650Ti AMP Edition
Not everyone can afford the 25k plus GTX 680s and HD 7970s. So for those who have a limited budget but want a Kepler GPU, the ZOTAC GTX 650Ti AMP Edition offers a very good choice thanks to its sub-15k pricing. The performance offered is mighty capable of running full HD games with medium to low AA and AF settings.