Since their unveiling at CES 2020, AMD's new Ryzen 4000-series of mobile processors raised quite a few eyebrows. Codenamed 'Renoir', the lineup consisted of eight SKUs that feature various configurations that go all the way up to 8 cores and 16 threads. Not only that, but it also packs the company's Zen 2 cores that are manufactured using the 7nm process.
Since their announcement, these processors are finally being offered on laptops. So which one should you consider? Let's break the whole thing down.
What it offers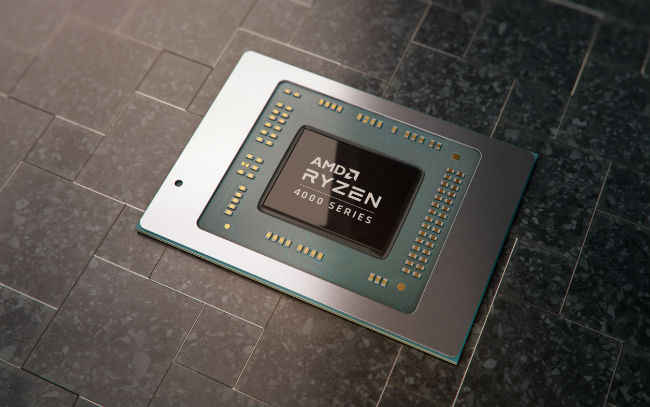 7nm Advantage
As mentioned before, the AMD Ryzen 4000-series is based on the Zen 2 cores, which are manufactured using the 7nm process. This process allows for improved performance as well as efficiency, and who can complain about that. In fact, the new processors are said to offer twice the power efficiency as compared to the previous generation of Ryzen processors.
Built-in graphics
The 4000-series of Ryzen processors come with AMD's Radeon graphics already built-in. This is powerful enough to not only let you edit photos and videos but also watch 4K HDR videos (provided your display supports it). This means that a simple, thin and light laptop does not necessarily require a bulky graphics card that can add weight and thickness.
Multi-core performance
The top-of-the-line Ryzen 4000-series mobile processor offers 8 cores and 16 threads, which is among the highest available for laptops. However, if you're looking for something a little more modest, there are also quad and hexa-core options available. This gives you more options when choosing a laptop for your needs.
Now that you know a bit about the processors, let's take a look at the different categories of the Ryzen 4000-series mobile processors. This should let you know what to look for or what to expect when looking at laptops.
The first thing you should know is that like its previous generation of processors, the new Ryzen processors are divided into two categories. The Ryzen 4000 U-series and the Ryzen 4000 H-series. Both these are targeted at different users and use cases.
Make your choice
AMD Ryzen 4000 U-series
The U-series is designed for premium ultrathin laptops and as such,come with built-in Radeon graphics in order to negate the need for a discrete graphics card which may increase weight and thickness. They are also power efficient with a TDP of 15W, which should ensure long battery life.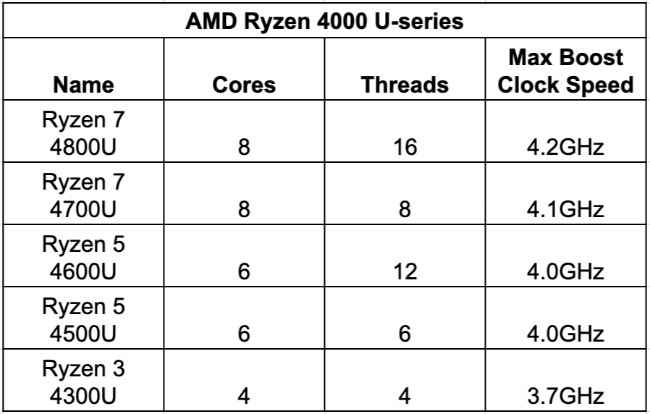 AMD Ryzen 4000 H-series
The H-series processor is more resource-intensive and has been designed for relatively thin and light gaming laptops. Like the U-series, they too come with Radeon Graphics, but they have also been designed to be paired with discrete graphics cards for the additional graphics power needed for high-end gaming.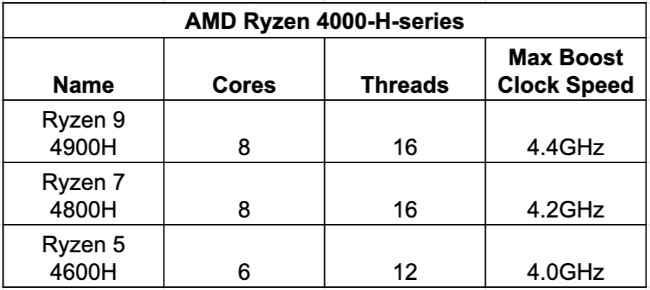 To summarise, the U-series processor should be considered if you want a thin and light device for everyday use. However, if you're looking gamer, content creator, so just someone looking for a bit for grunt from their machine, then the H-series might be just what the doctor ordered
That was a quick look at the new AMD Ryzen 4000-series and what you need to understand when buying a laptop powered by these processors.
[Sponsored Post]