Drive around Delhi streets during a high profile event and you're bound to notice the sidewalks lined with police personnel deployed to keep an eye on the crowd moving around to stop a potential attack. All this while, the police forces have had to rely on traditional methods of recognition — Remember the criminals' faces and hope to recognise them if they pass by. That was never quite accurate and resulted in gangsters and criminals slipping away from under the noses of the authorities. It's a fairly common story. But not if Staqu, a Gurugram-based startup has its say.
The three-year old startup founded by a bunch of engineers and researchers has developed a proprietary AI software that can use available images, voice samples and other data to recognise and predict criminal activity. Imagine a policeman wearing a pair of spectacles that can distinguish criminals from regular citizens amidst a crowd. Sounds like a borrowed leaf from a sci-fi movie, right?
So far, there has been a lack of an application that could combine the non-uniform, heterogenous and heuristic data available with police forces to perform prediction and recognition — The two most important aspects of law enforcement. Staqu's technology performs this in real-time, greatly increasing the efficiency of the under-resourced police forces in India.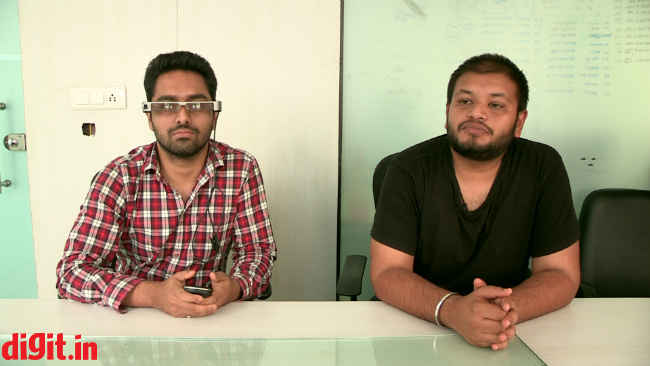 The AI startup has been working with eight Indian police departments to allow smart policing. Staqu also recently signed an MoU with the Dubai police to assist them in predictive policing. It's marquee product is called ABHED
(Artificial
Intelligence Based Human Efface Detection), an AI-enabled app that can only be accessed by police officers. The app has tools for tracking missing persons and criminal identity registration. More than that, it offers facial recognition from data stored in criminal databases and can search through FIRs and even fingerprints.
From AI recommendation engine to smart policing
Staqu didn't initially start off as a smart policing company. It's initial offering was an AI-based recommendation engine for content providers and smartphones where the startup performed real-time frame analysis to identify what users are watching and then throw recommendations based on that. Bing, Flipkart and Amazon have used the startup's tech. For instance, if the user is watching a Shah Rukh Khan video, the recommendation engine can identify it's Shah Rukh Khan in the frame by either locking into his face or hearing a familiar dialogue and then recommend related articles and videos.
But last year, Staqu pivoted to security.
"From a business perspective, it looks like pivoting to a new direction. But from a technology point of view, it's pretty similar. Previously, the recommendation engine would also recognise faces and voices of celebrities and sportspersons to determine the sort of content to match with it, which is essentially the same as what we are doing now." Atul Rai, CEO and co-founder of Staqu told Digit.
Clearly, the startup is using the same technology used to reccommend articles to catch criminals. The data fed to its software is different, but the inherent technology remains the same inside. The pivot was relatively easier for Staqu because it regularly publishes its own research papers and participates in peer-reviewed research conferences on AI.
Staqu shifted gears when it started a collaboration with Alwar Police. In Alwar, Rajasthan the police were using traditional methods to sift through hours of video surveillance to recognise faces from its own database. Naturally, that job was quite cumbersome.
"We achieved an accuracy of beyond 95 percent. The accuracy depends on the number of photos you have of a particular person. So you need a minimum of three images but if you have around 10 or 12 images, the accuracy is beyond 99 percent," Rai said.
Over time, Staqu's expertise in security applications deepened. That's when Staqu developed PAIS
(Punjab
AI System).
"When we started collaborating with law enforcement to perform facial recognition, we realised there are other use cases. Apart from images, law enforcement agencies have other information as well — Voice recordings, text and more, which can be collectively utilised to provide crucial information. This was the next step and we collaborated with Punjab Police to develop an app called PAIS," Rai revealed.
PAIS won the award for best AI policing app by FICCI. But it was formed to perform facial recognition on static images. It would require a photo taken from the phone's camera to be sent back to the servers where the AI would match it with existing photos to give a result. It took time and wasn't feasible for police officers on the field who needed real-time results.
That's when Staqu came up with ABHED. The app was pilot tested with the Rajasthan police and has been used to solve over a hundred high-profile and complicated cases. It offers real-time analysis and recognition.
The ABHED app was paired with a smart-glass by Sony and Epson to take inputs in real-time from what the person is seeing and deliver results straight to the glass.
"I'm going in a rally and there's a chance there could be an attack. That is where you are wearing the glass which actively records a video feed of what you see and match it with the database of photos of criminals. It's done in real-time and can work without internet connectivity as well. The glass can sync with the phone which would contain the databases in a local ecosystem," Rai explained.
Staqu is also hardware agnostic. It doesn't manufacture anything and relies on third-parties to develop the smart glasses which are then integrated with Staqu's apps.
"We are not making the law enforcement dependent on a specific hardware. Whatever hardware the police has, we integrate our software with it," Rai added.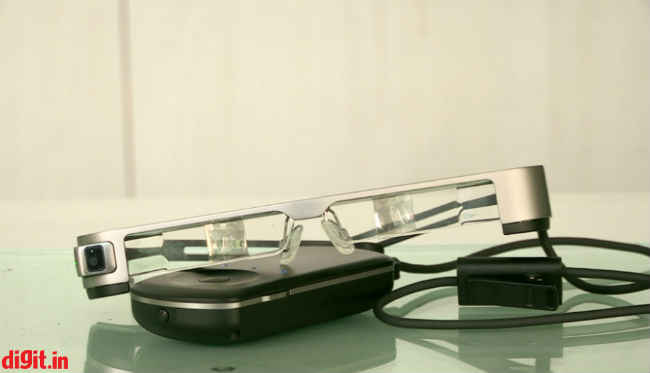 Predictive Policing
Staqu's CEO believes his tasks consists of three phases. The first step is to collect and aggregate data. That's when traditional paper-based criminal records are digitised. The second step is to use those digitised records to start the preliminary identification. The third step is to make prediction of when and where a crime will take place. The third step is not possible in India unless all records are digitised, but Staqu's MoU with Dubai Police will help the startup gain the required experience to implement the system in India.
"Dubai already had digitalised data. If someone is moving around in the city, you have information flowing in from everywhere, right from the moment you enter the Dubai airport to the moment you leave. We had to create a system that could predict when and where crime is about to happen, identify crime hotspots and people moving in and out of those hotspots," Rai elaborated.
As part of the MoU, Staqu is also helping the Dubai police in interrogating suspects more efficiently. The startup is developing an application that can detect whether a suspect is lying.
"The model relies on visual cues like body movements and other signs to determine whether a person is lying or not. We get the data from criminal psychology research and our model is trained on that," Rai explained.
Predictive policing is poised to transform law enforcement. It's similar to the premise of the movie, Minority Report where AI was used to predict where the next crime would take place. Staqu believes its application can be used to help VIPs travel safely and ensure election rallies, processions and gatherings are efficiently monitored.
Staqu's intentions seem noble, but along with the excitement of seeing such technology in action, there comes the need for caution as well. Despite using hybrid neural networks that learn from each other, there will always be the fear of mis-identification. As seen with the Aadhaar project where despite using fingerprints
(which
is considered a highly reliable form of biometric identification), there have been reports of false identification and sometimes even a failure to identify. I tried the ABHED app built into the smart glass, and while I was impressed with the app's ability to identify the person I was looking at, it also failed a few times. It also took some ten seconds to display the result. Smart policing is the need of the hour with criminals getting smarter day by day and devices coming out to help cover their tracks with increasing ease. However, for an area as complicated and nuanced as law enforcement, the human touch will have to reign supreme.