Flipkart has become the biggest online retailer in India and has managed to have a slight edge over Amazon and Snapdeal. Today it announced its biggest sale called the 'Big Billion Day' where it is offering some really good looking deals on electronics, accessories, clothing and more.
We saw some really crazy deals in the morning including the Lumia 525 selling for a mere Rs. 499 and the Sandisk Cruzer Blade Pen Drive (16GB) for just Re. 1. Then there are some tempting deals which are still available on the new Moto G and Moto X with buy-back discounts of Rs. 4000 and Rs. 8000 respectively. There are also some great discounts on LED TVs, home appliances and more.
But this sale is not the best offering from Flipkart. Firstly, some of the prices of the products have been increased and then brought down after discount making them seem like a deal worth grabbing. For example, the Lenovo Vibe Z2 Pro, which was originally launched at Rs. 32,999 is being sold at the same amount, however it is listed as a discounted product from an MRP of Rs. 34,999. Another major issue which a lot of users faced, including us, was the unresponsive website. Clearly Flipkart could not handle the number of people visiting their website. To make matters worst, the option of reviews and wish-list have been removed making it even more difficult for consumers to evaluate a product. Even if you do manage to find a worthy deal, chances are you won't be able to buy it because as soon as you hit 'Buy' it is either out of stock or shows a different price all together.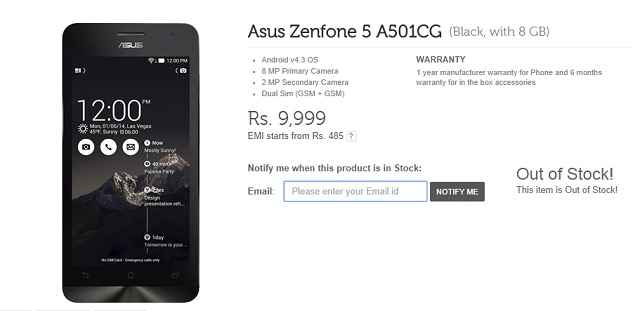 Flipkart is known to be a trusted name when it comes to online shopping, but if it continues to serve its consumers with such ignorance, it could end up scarring its reputation.
Do tell us if you managed to get a cracker deal at the Big Billion Day sale.