Wearable tech is finally showing signs of meeting reality, makings its way out of sci-fi movies and finding a place in our daily lives. We speak to Broadcom on their outlook towards wearable tech and its prospective role in near future. Speaking to us were Brian Bedrosian, Senior Director and Jeff Baer, Business Development Director of the Embedded Wireless, Wireless Connectivity Combos at Broadcom.
Q) Since you said that "Broadcom is opening the doors to the development of new, innovative smart accessories, clothing and other wearable sensors", which wearable device types and categories are expected to offer smart features, apart from smart watches?
The wearable device market is still emerging and changing as new products are being introduced almost daily. While smart watches have been some of the earliest wearables to come to market, there is huge opportunity in the medical and fitness space for this type of technology. Some of the more interesting use cases include jewelry with proximity detection, baby socks that monitor sleep patterns, clothing that can cool consumers and more. These are just a few new areas wearable technology is headed, and Broadcom's technology is designed to support innovation in all categories.

Q) Will the wearable smart device solutions from Broadcom work only in conjunction with Broadcom SOCs?
Broadcom technology is designed to be vendor-agnostic and work seamlessly with various solutions, including SoCs.

Q) Given the fact that Broadcom SOCs are currently powering the value segment of smartphones and tablets, is Broadcom planning to enter and offer affordable wearable devices?
We do not comment on product roadmaps.

Q) Will the smart watch/ wearable technology be limited to the Android OS or will we see devices that are compatible with iOS and Windows Phone as well?
We do not comment on other companies' plans for devices or operating systems.

Q) Wearable technology will always require wireless access via NFC, Bluetooth or Wi-Fi direct to a smartphone, which is connected to the Internet. When do you think wearable technologies will become independent and not require the support of a smartphone?
As wearable devices get smaller, lighter and more efficient, the connection to powerful smartphones or tablets that can process and send data to the cloud is critical. For this reason, smart mobile devices have become the hub for interconnecting everything. The value of a wearable device lies in its ability to connect to a smartphone or the Internet with minimal impact on battery life. Given Broadcom's longstanding leadership in connectivity, we are uniquely positioned to widen business opportunities in this emerging space by offering the breadth of IP and customized components that enable creative new smart wearable devices to be connected.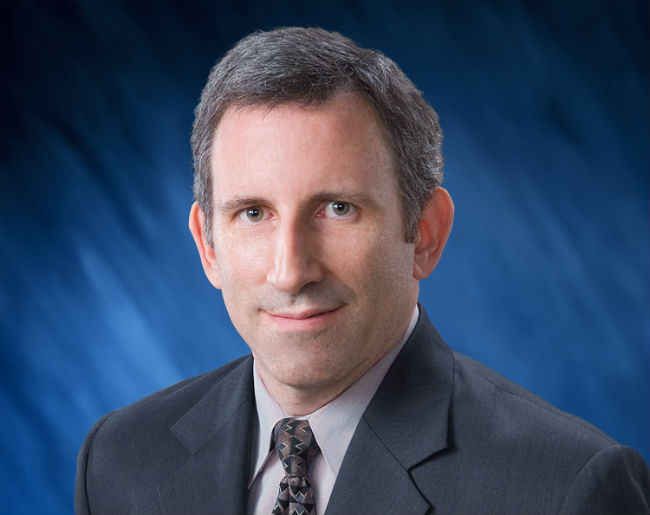 Jeff Baer, Business Development Director of the Embedded Wireless, Wireless Connectivity Combos, Broadcom
Q) We have seen devices such as the Nike Fuel Band and more take an account of users' fitness. Do you think we will see the integration of such fitness devices with a smartwatch?
Fitness is an extremely important category for the growing Internet of Things and activity trackers are quickly gaining popularity in the market. Different from single-use or event-centric devices, activity trackers monitor multiple characteristics of the human body including movement, calories burned, body temperature, and sleep tracking, providing a new level of value to the consumer. Activity trackers are expected to grow at a 40 percent CAGR and overtake the 2013 shipment leader, heart rate monitors, in 2017.

Q) Qualcomm has entered the smart watch market with the launch of Toq. Will we see a competing device from Broadcom? Can you shed some light on the details of the product?
We do not comment on competitor products or our future product roadmaps. What we can say is that given Broadcom's history of leadership in wireless connectivity and highly integrated offerings, we are well-positioned to capitalize on the market opportunity for wearables. Our advantage lies in integration, simplicity and cost.

Q) What advantage according to you does Wi-Fi Direct provide to Wearable Smart Devices when compared to NFC and Bluetooth?
The important thing here is to understand that different tools are meant for different purposes, and we support our customers no matter how they choose to add connectivity to wearable devices. Broadcom's expertise in Near Field Communication (NFC), Bluetooth Smart and Wi-Fi will help wearable devices to seamlessly connect to smart mobile devices and unlock new use cases. By using NFC, consumers can buy a new wearable device and simply tap it to their smartphone so the devices can instantly and securely establish a connection. Bluetooth Smart and Wi-Fi allow the consumer to collect data from their wearable device (i.e. calories burned, heart rate, etc.) and transfer it to their smartphone or into the cloud without draining the battery.
By integrating Wi-Fi Direct into the WICED platform, we are enabling OEMs to rapidly develop wearable products that communicate seamlessly to the cloud using smartphones and tablets. By supporting Wi-Fi Direct, a specification that allows two devices to communicate with each other securely via Wi-Fi without an access point or computer, Broadcom is inspiring the development of new smart accessories, clothing and other wearable sensors.
Q) What is your estimate of the potential global wearable smart devices market in $ by 2014/15 and, what percentage of that market is being targeted by Broadcom?
We do not provide market estimates and do not comment on what percentage of the market Broadcom will target.

Q) Given that most of the 1st gen wearable smart devices (smart watches mostly) are being currently dismissed as too ambitious/optimistic for the limited functionality and features that they provide, what according to you is the definition of a perfect and practical wearable smart device solution?
As the wearable market is in such an early stage and growing at such a rapid pace, the definition of a wearable is still being determined. However, what we see as critical success factors for the wearable market to take off include low-power, location-aware products that can connect anytime, anywhere. Wearables need to be small, comfortable, energy efficient and often fashionable.