Google's Great Online Shopping Festival (GOSF) 2014 has officially begun today. The GOSF 2014 is said to be bigger than the previous ones as this time Google has more partners, categories and deals. Traditionally, GOSFs have been quite successful in India. Will the GOSF 2014 will be a massive success as well? Well, it is too soon to call it a huge success or a letdown. But, so far the GOSF 2014 looks ordinary! Here's why:
Rs. 299 store
Rs. 299 corner is one of the most advertised features of this year's GOSF. However, there are only few good deals in that category. Moreover, some of the products were priced higher than Rs. 299, while some of the links never opened. Below is an example: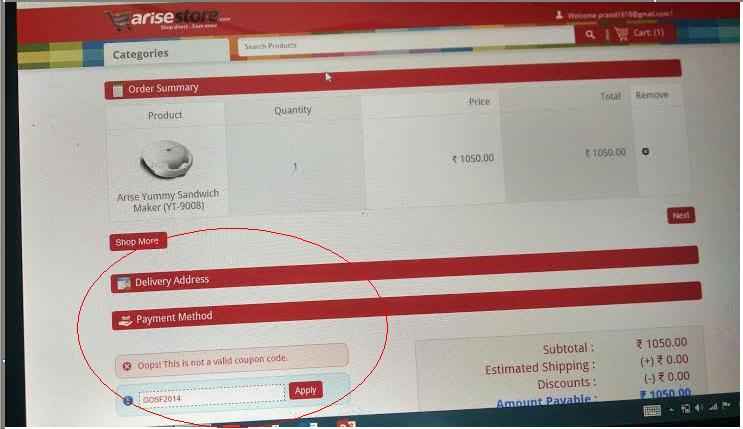 Coupon code did not work at the time of payment
Flipkart's absence
Flipkart has apparently decided to give this year's GOSF a miss. While reasons are not known why the e-commerce giant skipped the GOSF, we speculate it's because of its own mega sales. Flipkart's latest is the Big App Day under which it is offering discounts on items via its mobile applications.
"Flipkart doesn't seem to be under any pressure which is corroborated from the fact that it does not feel compelled to take part in GOSF and has voluntarily opted out. Being the industry leader, it is Flipkart's prerogative to not be categorised as one of many and to stand out with its own individual operations and it definitely has the brand recognition to do that, which is why there was #BigBillionDay and now we have #BigAppDay running as stand-alone campaigns," says Mr Sameer Parwani- CEO&Founder- CouponDunia.in.
Where's the search button
GOSF's official website doesn't give you a search button, which we think could have made online shopping (browsing and finding items) much easier.
Not without glitches
Apparently, Google's GOSF also suffered some technical glitches as one of partners Shopclues' website went down. Later, the entry (for JBL headsets) was pulled out from the GOSF.in. Read: Flipkart tenders apology over Monday mega sale glitches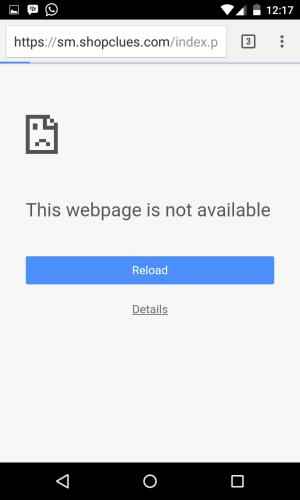 Shopclues website went down
Big discounts: Not news anymore
E-commerce segment has really grown this year. Massive discounts have evidently played a big role in the growth. This year we saw plethora of discounts from multiple e-commerce sites. Flipkart and Snapdeal already ran massive discount sales. GOSF's deals aren't (arguably) jaw dropping, especially those who have been a regular online shopper. Also read: The Monday mega online sale: 3 important takeaways
That said, this year's GOSF is quite important for Google. "GOSF plays a very large role in mobilising the consumers to online sites. The festival gives in depth insight on the coming year. Level of success if the festival indicates the trend to come. This year it is even more important as earlier this year a similar event created lot of bad press for eCommerce and this would be a redemption if things go well," explains Mr. Ashish Jhalani Founder, eTailing India.
Google's great online shopping festival has definitely helped build an ecosystem for the e-commerce segment in India. Moreover, it has helped more Internet users go for online shopping. We are expecting Google to improve its offers, deals and perhaps add that search button.
How has been your experience with GOSF 2014 so far? Let us know your views in the comments section below: