Google Search in India: A journey through time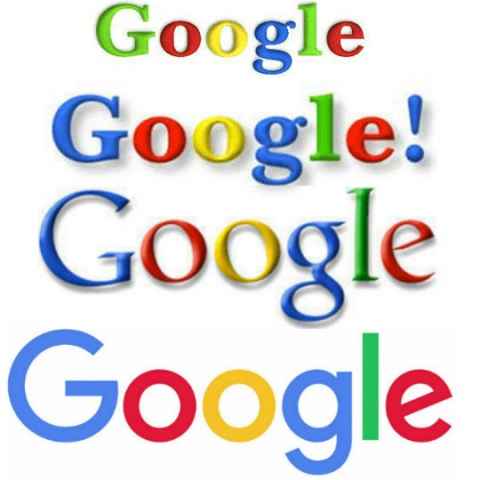 HIGHLIGHTS

Google launched operations in India in 2004-05, at a time when broadband penetration in India was just 0.02% and internet penetration was just 0.4% compared to the 500 million and growing internet users in the country today. On Google's 20th anniversary, we take a look at how Google's biggest offering, Search, evolved in the country.
If you are in your teens or early 20s right now, chances are Google is already synonymous with Web Search for you. Today, Google can give you an answer even before you finish typing your query into Chrome's omnibox, or the Google's Search Bar, or even the Google app. Back in the 90s, we were still struggling with dial-up connections with laughable speeds of up to 9.6 kbit/s. Now, the average fixed broadband download speed in India is 20.72 Mbit/s. Times have truly changed in the past 20 years, and so has Google.
In 2004, the India government formulated its broadband policy and paved the way forward for the country's internet and for both foreign and local stakeholders to develop their services on the web. Google came along to India sometime in 2004-05. During its initial years, Entertainment was a huge use case in India and interest in Bollywood and Cricket, two of India's oldest obsessions, was peaking. This meant giving Indians quick, rich answers, in the shortest time possible. Google started by helping fans discover movies, actors, songs, trailers, movie showtimes and more.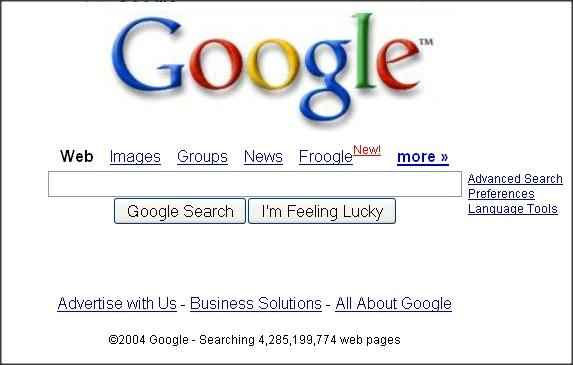 Google Search Home in 2004
As time rolled by, Google focused its efforts towards making Search Results load faster even on slow connections -- practical tests indicated 30% faster load times. Once Search Results were streamlined, Google worked towards making web pages load four times faster and use 80% fewer bytes. The company says that "this greatly increased adoption -- and also helped publishers".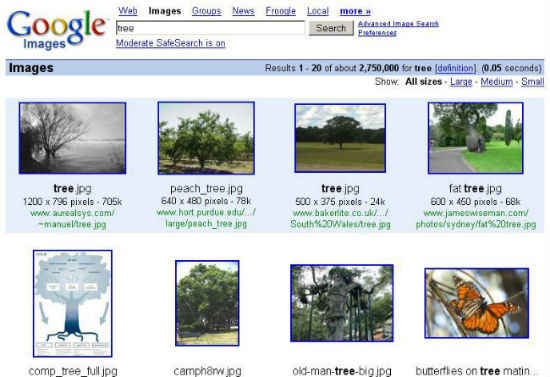 Google Image Search in 2005
A big development came in the form of 'Strings to Things', essentially an approach used by Google to understand not just the characters typed into search, but to get a better understanding of what users are looking for. Remember typing in queries like - "World+Origin+Adam+Eve"? That was Google's Strings to Things approach, which was followed by the Knowledge Graph in 2012. The Knowledge Graph essentially brought the large information panels additional facts on the right side of the Search. For the creation of the Knowledge Graph, Google amassed huge amounts of data in a structured form through sources like Wikipedia, Freebase (a large collaborative knowledge base which Google acquired), Google Books, and more. At the time, Google held information about 500 million people, things and places and formed over 3.5 billion connections between them. Just imagine what those numbers would be by now!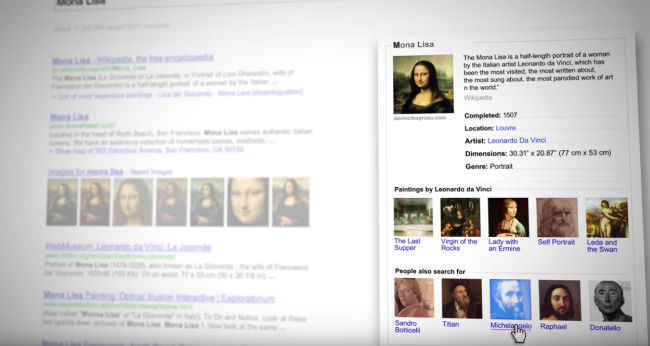 Google's Knowledge Graph in 2012
"The Knowledge Graph was a big step in laying down the foundation for moving the search engine away from a tool that spits out ten blue links, to a service that understands exactly what you mean and gives you back exactly what you need." Google explains.
With Knowledge Graph, Google understood natural language queries better, meaning questions could be asked in a natural fashion. Take the query, "How tall is the Eiffel Tower?" Google Search could now return the right answer, because it understood that the Eiffel Tower is a structure that has a specific height, and that "how tall" refers to height.
Google's second major shift in India came with the mobile revolution. The company says it was clear to them that mobiles will become the primary means of access to the Internet and they eventually did. "It was clear to us that the 200 million Internet users who were online in India at the time would need a strong reason to use the Internet regularly. And our focus was to highlight the convenience that Google search can offer to users, with relevant search services," says Google
The company then focussed on searches for education, businesses, news, train tickets, flight tickets, jobs, products etc and saw a steady rise in these queries with time. For India, Google worked on two major efforts to "democratize" Internet access for non-English speakers - Voice search and easier text input mechanisms. Voice Search launched in Hindi in 2014 and according to Google, 28% of all searches from the the Android Google Search App in India are done using voice, with voice searches in Hindi growing 400% year over year.
Now, Google has almost all of its products present in India, including the company's next big bet - The Google Assistant. Google is evolving Search even more and just recently announced three big fundamental shifts in the way Search will function going forward. The visual upgrades coming to Search were announced on the occasion of Google's 20th anniversary since the company was founded back in 1998.
Click to enlarge
"The important thing is, that we're just getting started — you're only going to see more updates. And one thing that has remained a constant for us in India is our relentless focus on making improvements that give a billion Indians a rich and relevant Search experience across all languages, bringing the internet alive for everyone" - Google.