Facebook has users locked in through third-party app authentications. Here's how to get out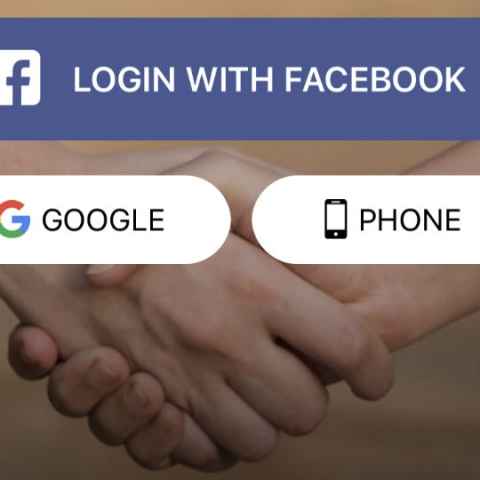 HIGHLIGHTS

Unfortunately, deleting Facebook will result in users having to sign up for hundreds of apps that use the 'Login with Facebook' authentication option. Here's how you can best manage your Facebook linked apps, or delete them entirely.
Ever noticed how you impulsively log into apps and web services using your Facebook or Google account? Be it Zomato or Airbnb, Hulu or Instagram, Insider or Canva, there are so many times when instead of going through a tedious sign-up process you just tap on the easier 'Log In With Facebook' option. I just checked, and realised I have more than 100 mobile and web apps that have been logged into using my Facebook account. That's a lot of logins to lose if I ever delete my Facebook account. The ongoing Facebook privacy scandal is pushing many Facebook users to ditch the platform altogether. In fact, even Brian Acton, the Co-Founder of WhatsApp (owned by Facebook) is all in for deleting the social media platform from his life.
So what does one do if their Facebook login is linked to multiple other third party apps? Facebook (and Google) uses a protocol called OAuth to enable users to log into third party apps using their social media accounts. OAuth gives Facebook the ability to grant third parties access to its users' information.
Say you have to sign up to OLX but don't want to go through the entire sign-up process of filing in your email address and other information. The OLX app and website will give you an option to login using your Facebook account. When you give that permission to OLX, OAuth gets to work and redirects you to your Facebook account where your credentials are authenticated. Facebook then redirects back to the third party app, (in this case OLX) with an authentication code. This authentication code allows the third party app to access limited user information including your public profile, likes, friends, etc.
What's happening here is that Facebook is essentially handling authentication for your third party apps (a permission given by you) and has you locked into its ecosystem. Here's how you can check which apps use your Facebook account for login authentication and make edits or delete them entirely.
How to edit and delete third party apps on Facebook
Head to the Settings page through your Facebook account by clicking on the downward facing arrow on the top right corner of the screen. Now select the Apps tab from the Settings menu. Here you will see all the apps you are logged into using Facebook. Scrolling over the apps will display the edit and remove options. Clicking on the edit option will display all the permissions given to the third party app via Facebook. Your public profile is a default permission which cannot be edited out. You can remove certain permissions or delete the app completely, however, your Facebook data already stored by the third party app can be retained by the developers and you can only dream of getting it removed after contacting the makers of app. So at no point can you stop the third party app from accessing the data it already received from Facebook (which is exactly what's wrong with Facebook's privacy policy).
What to do after deleting Facebook logins for third party apps?
Unfortunately, if you permanently delete your Facebook account, you will have to create new login credentials on all the third party apps and services that were logged in through your Facebook credentials. In some cases, apps may allow you to change your login credentials and add an email address in place of your Facebook details. Sadly, in many cases you will have to create a new user account and have no way of only delinking your Facebook login. As the famous saying goes...you can get out, but you can never leave.