My first introduction to peer-to-peer file sharing was with something called Limewire. The combination of an incredibly fast 56 kbps dial-up connection and a Pentium III PC with less RAM than most smartphones today, made the process of downloading content friggin impossible, unless you were me. I used Limewire to create a collection of 500GB of music over the years, transitioning to broadband Internet over time. This was accompanied by about 200GB of movies, some e-books and a 5GB collection, meant only for setup files for various software.
I did all that, wondering how the Internet can give it to me for free, and though I stream or pay for all my content today, it's tough to deny the convenience and sheer variety of content I could access with just a few hours of downtime. Faster the Internet speeds, more I downloaded.
Now that brings us to the topic at hand. Is Google banning our much loved torrent websites? In a word, the answer is no. No one knows what the "voluntary code of conduct" between search engines and copyright holders is. What these copyright holders want is for infringing links to not show up on search results, or at least show up less. Google and company is presumably going to tweak their algorithms to achieve the same, hence reducing search traffic to torrent aggregators and websites guilty of content piracy.
This brings us to the question: do these websites even need search traffic?
Torrent Websites
When I finally stopped using Limewire, which was a P2P client that would allow both search and download, I switched to a well known torrent aggregator, called Torrentz. While Torrentz itself was shut down recently, it has sprung back up in a whole new avataar. Me and many others who pirate or have pirated content online, usually have set places to go to. Unlike searching for news or content websites, you don't always need Google to find you the right spot. You need it, perhaps for the first search, but once you've identified the website, you'll never open Google.com for it again.
Torrentz is a glowing example of the same, as is the fact that SimilarWeb shows 13.10 million visits to Fastpiratebay, a PirateBay proxy. SimilarWeb also shows 4.4 million visits to pirate.trade and 1 million visits for bay.tv, two other Piratebay proxy websites. Despite being banned earlier, Kickasstorrents' newest avataar, https://katcr.co/, gets 15.7 million visits, according to SimilarWeb. For the uninitiated, SimilarWeb is a digital market intelligence company that can track website traffic for free.
Websites infringing copyrights
Torrents are part of this conversation because to the copyright holder, they're the most dangerous. You can download a torrent file, create copies of it and then distribute it further. However, they're not the only form of online piracy that the "voluntary code of conduct" should concern itself with. Here again, though, Google or any other search engine is instrumental in discovering the website, unless of course you just simply ask your piracy crazy friend.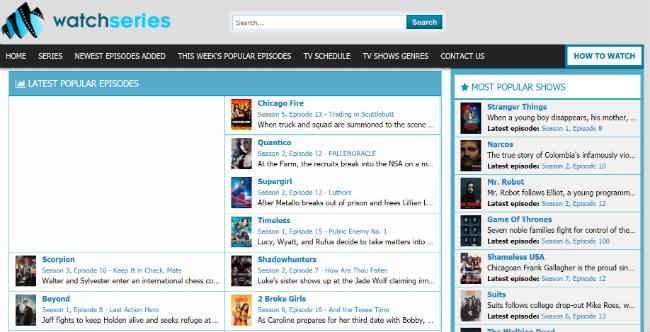 One of the most visited websites in this domain is onwatchseries.to, which has a virtually unending catalogue of TV Shows that you can play for free. SimilarWeb puts the total visits to this website at 67 million, while watchfree.to, the Putlocker alternative stands at about 43 million total site visits.
Torrent Clients
While Limewire is long dead, torrent clients exist and are instrumental in the pirate-verse. The most common, Bittorrent and uTorrent do not allow you to search on their desktop clients, but others, like qBittorrent, do allow you to search within their desktop clients. In essence, they're torrent aggregators and downloaders, all in one simple solution. Another such torrent client is Vuze, which has the Vuze HD Network built into the app, for simpler and more trustworthy search.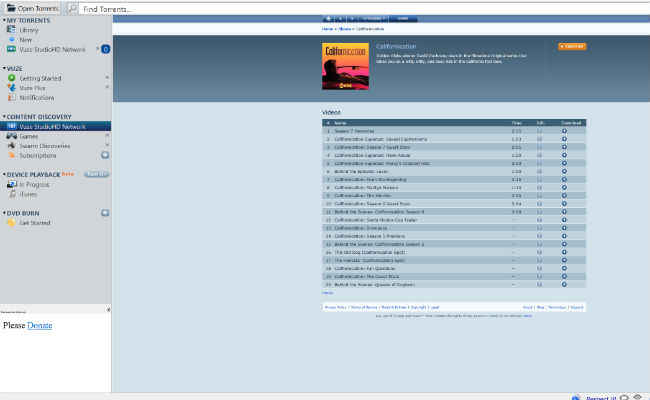 Search traffic may be reduced
Over the years, Google has maintained a somewhat neutral stance on privacy. While the Search giant has acquiesced to many takedown requests, it has also been a proponent of anti-censorship on the Internet. The question of whether Google itself is responsible for censoring content is a debate for another day, but the fact remains that the company hasn't actually "blocked" or "banned" these websites actively up till now. Google takes takedown requests and processes them regularly, but one needs to show proper reason. Here's an example of how Google fights online piracy.
I'm making an assumption here, but search engines should simply be pushing these websites lower in search rankings. If you're like me, you'll actually browse over to the other pages, but most won't. So, yes, traffic coming from search engines may be affected, which means my mother will find it quite difficult to find torrents or her searches for "watch XYZ movie online free" may come back empty, but for the pro torrent users, this move matters not.