A Virtual Private Network or more commonly known as a VPN privatizes your internet activity. A VPN helps you protect your identity on the internet, especially helpful if you're on an unsecured, public wi-fi connection or even mobile data. In addition, VPNs also help you get around geo-restrictions and censorship of websites that may have been put in place by a local government. VPNs come in both paid and free options, and for this article, we're going to cover the best free VPNs available. We'll cover some of the best free VPNs for Android and even free VPNs for Windows PC. We've curated this list keeping in mind that the VPN service is free and easy to set up and use.
Hola VPN
Hola is a very popular free VPN server that's available as an extension for Google Chrome and Firefox. This makes it a great VPN for Windows since it doesn't require any additional settings to be tweaked or adjusted. Just install the extension in your browser and you're good to go. Hola offers a free and paid tier, with the free VPN server offering the choice of limited countries, but enough to get the job done. If your primary need is to get around geo-locks, then you're going to have to upgrade to the paid tier.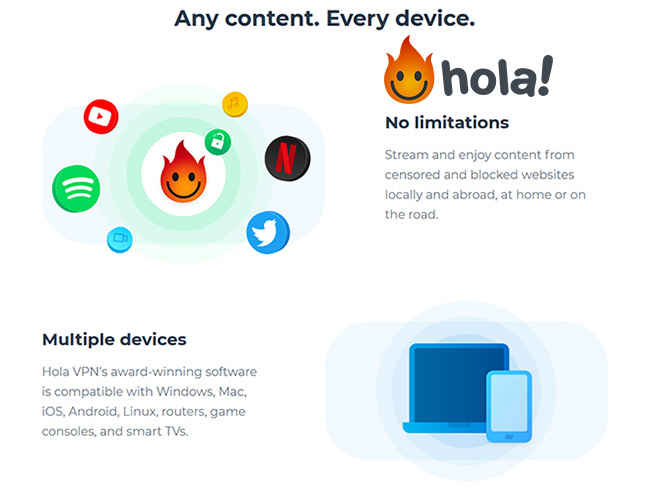 Tunnel Bear
Tunnel Bear has been a player in the free VPN server space for quite some time now. Tunnel Bear offers its services in both a free and a paid tier. For those who need a free VPN, Tunnel Bear offers 500MB of daily data throughout, which should be sufficient for most people, unless you're trying to get around geo-locks on video streaming platforms. Tunnel Bear also offers paid tiers for its VPN service which allow for unlimited data transfer and connecting up to 5 devices.
ProtonVPN
When it comes to free VPN, ProtonVPN is definitely one of the most popular choices around. ProtonVPN has a client for Windows, Android, Mac, Linux and even iOS, making it one of the most widely available VPNs. ProtonVPN doesn't have any data transfer caps, which is the best thing about it. The free VPN service offered by ProtonVPN is limited only in the number of VPN servers you can access. Free users get access to servers based only in three countries, but if you do opt for the paid version, you get access to all their servers across the world. ProtonVPN is a highly recommended and very popular VPN for Android and even Windows PC.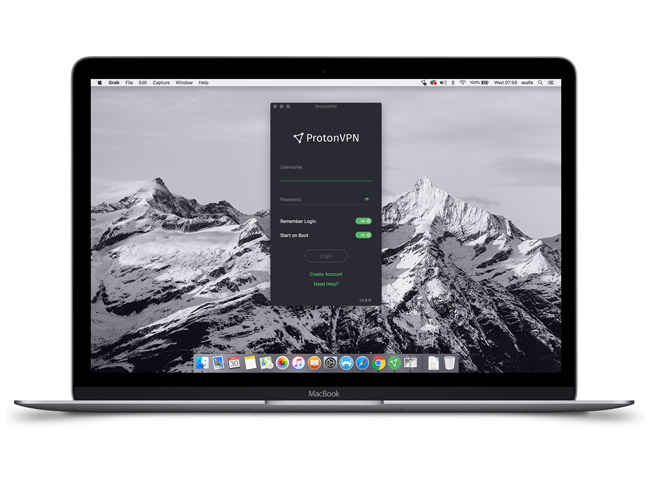 PrivateTunnel
PrivateTunnel is another free VPN for Android, Windows PC and many other platforms. Unlike other VPN servers we have listed above that give you a monthly free limit, Private Tunnel gives you a 200MB data limit with no time-bound expiration. But once you run out of the 200MB, you can top it up with paid data packs. If you feel that PrivateTunnel is your choice of long-term VPN, you can also subscribe for a yearly fee. If a free VPN for Android is what you're looking for, then you'll be glad to know that they do have a free VPN App for Android and iOS as well.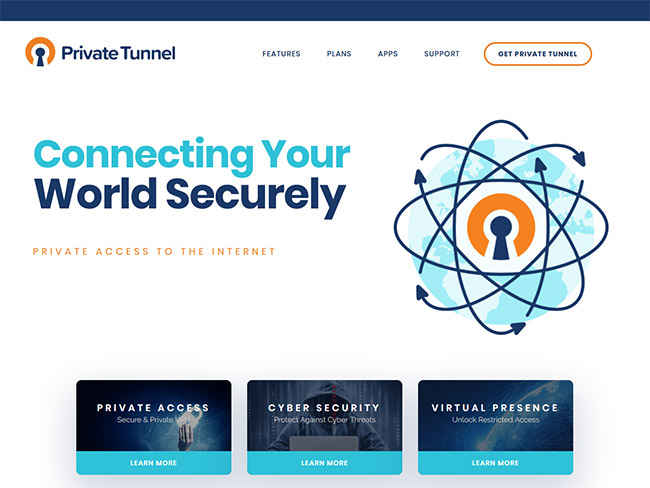 Hide.Me
One of the best VPN for 2020, Hide.Me gives you 2GB of data transfer per month, perhaps the largest amongst the free VPN for 2020. The limitation for free users is that you can only choose one of three locations (Singapore, Netherlands or Canada) and of course, you can only use the service on one device. Hide.Me does not maintain a log of your activity, making it a truly secure VPN to use. Hide.Me is a free VPN for download across multiple platforms. Regardless of the device or platform, Hide.Me has got you covered. There is an app for Android, iOS, Windows, Mac, and even Amazon Fire OS.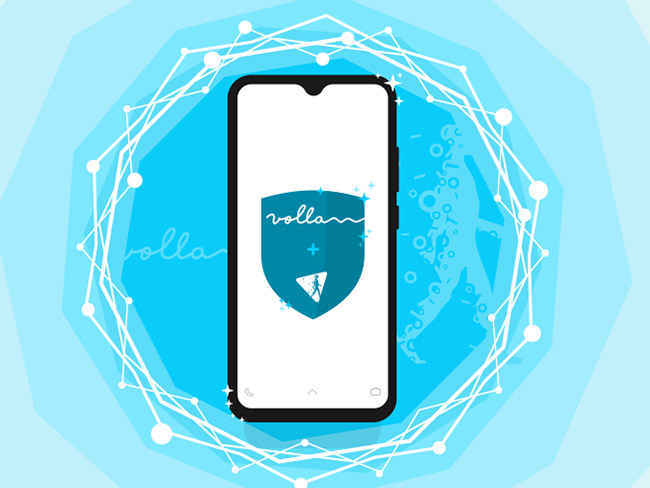 Virtual Private Networks or VPNs are a great way of protecting your identity when you go online. Free VPN apps for Windows and Android and other platforms only go so far, limiting their capabilities either in terms of traffic or transfer speeds. Many free VPN servers will also limit the countries you can choose to route your traffic through, something that can be very limiting when it comes to bypassing geo-locks. This is especially helpful for those using older Android devices which are vulnerable to data breaches. We will keep updating this list for best free VPN in 2020, adding and removing services as and when needed.