Launched back in 2013, the original Chromecast was a dream device for those that wanted to stream content from their Android smartphone to their dumb TV. Put simply, this compact HDMI dongle would plug into the back of your TV and you would be able to not only mirror your smartphone's display on the TV but stream movies and music as well. Pretty cool right?
The first generation Chromecast is available for Rs. 3,000 in India and for the features it offers, it's a great product. But that's not today's story. Today we are going to talk about the Second Generation Chromecast – the Chromecast 2, and it improves significantly on the original. Here is a quick look at 8 new features of Google's new HDMI dongle.
New Design
The original Chromecast has a compact design but is inconvenient especially if you are looking to plug in another HDMI device right next to it at the back of your TV. Sure, you can use an HDMI extender, but that just adds to the clutter. The new Chromecast has a circular design with the HDMI cord sticking out at one end. The Chromecast 2 is available in 3 colours – red, black and yellow (Google calls the yellow one lemon). The Chromecast 2 still needs external power but the new design is a welcome and attractive change.
Better WiFi
Using the Chromecast for over a year now I never faced any connectivity issues with WiFi. But then again, I was one of the fortunate few. The Chromecast 2 supports 802.11ac and 5Ghz so it is compatible with all modern state of the art WiFi routers enabling faster and smoother streaming. On the inside, the Chromecast 2 has three bespoke antennas ensuring smooth and optimal streaming, Google also said that the Chromecast team worked with Google's OnHub team to ensure better streaming. To put things into perspective, the first generation Chromecast has only one antenna.
It is important to note though that the overall quality depends on two sources. The access point (routers etc.) is always a step ahead of phones, which means that while phones like the Galaxy S6 and iPhone 6 are compatible with 802.11ac WiFi, some or many others may not be. So, before you complain that your new Chromecast isn't good, you should check that part out.
Fast Play
If you thought content takes too long to start and stream (and we aren't talking about the bad internet plans in India), then Google agrees with you. With the new Chromecast 2 Google has added Fast Play, which is Google's version of smart streaming. So if you were watching an episode of the Big Bang Theory, Fast Play will start buffering the next unwatched episode, even before you hit play. Sit back and think of the number of times you have patiently waited for a movie to buffer. As per Google the movie starts playing 80% faster. Wouldn't that be brilliant?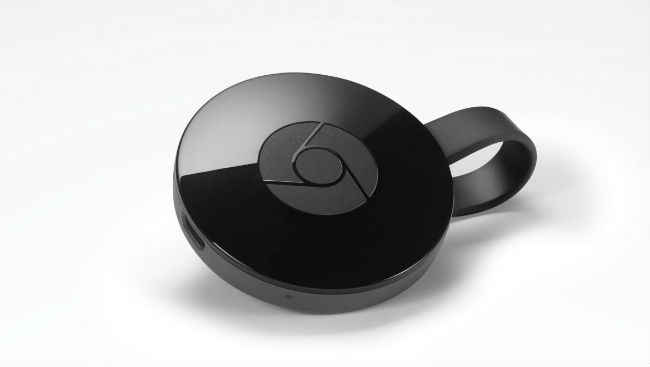 Gaming
Mirroring your Android smartphone to your TV via the original Chromecast wasn't a great experience, courtesy lag. With the Chromecast 2 we hope that the lag is taken care off. But a cool thing about the Chromecast 2 is that you can now use your large screen TV as a display and your smartphone becomes a dedicated controller. At the event, Google demoed the ability to play Angry Birds Go in multiplayer, where 2 people use their phone as the controller and the TV is used as a display. This is similar to multiplayer on console and that is impressive. Sure, the graphics can't match the PS4 or the Xbox One, but it is great for casual gaming.
New App
Up till now, the Chromecast app sucked! Period! But Google has changed it to become your one stop shop for everything that you can stream to the Chromecast. If there is content that you are looking for or an app that is compatible with Chromecast, but you don't have the app downloaded, Google will suggest that app to you via the Chromecast app.
Google has said, "We've also updated the Chromecast app to make it easier for you to find great things to watch or to play, across the thousands of apps that work with Chromecast—whether you feel like browsing or want to search for a specific TV show or movie. For Cast-enabled apps that aren't already on your phone, we'll suggest one for you".
Expect the updated Chromecast app to hit your device in the coming weeks.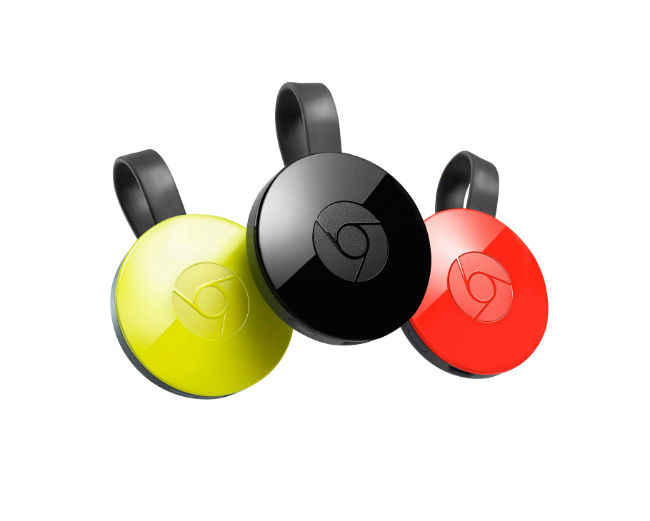 Photos
An annoying thing with the original Chromecast is that if you want to see photos on your large screen TV, you would have to mirror your display and then open the photos app and essentially, anything you did on the phone would appear on the TV.
With the updated app, you can now interact with photos the same way you would with YouTube. With YouTube, you can start streaming a video and conveniently, add videos or navigate out of YouTube and send a message or do anything with your phone and unless you pause or stop the casting video, it will continue to play on your big screen TV. Google has done the same thing with photos now. So you can start a slideshow, add photos to the 'cast' library and continue to navigate your phone while others enjoy your beautiful clicks on the TV. This is one feature I've been patiently waiting for and I'm happy it's finally here.
Chromecast Audio
The Logitech Bluetooth Audio Adapter was the only option I had to stream music to my classic speakers and it worked just fine (for those wondering, I'm still rocking a pair of Klipsch Promedia 2.1). Google wants to cash in on this and is launching the Chromecast Audio. The device looks just like the Chromecast 2 but instead of the HDMI has a 3.5mm input. So you can connect it to any old speaker via AUX and voila! Your good old speakers are now WiFi ready! You can stream music from your smartphone to the speakers via Chromecast Audio over WiFi. If you have friends over, you they can add to your existing playlist and they can also pause or change the tracks that you are playing from the comfort of their smartphone. This can lead to annoying fights, but the availability of these options is a great addition.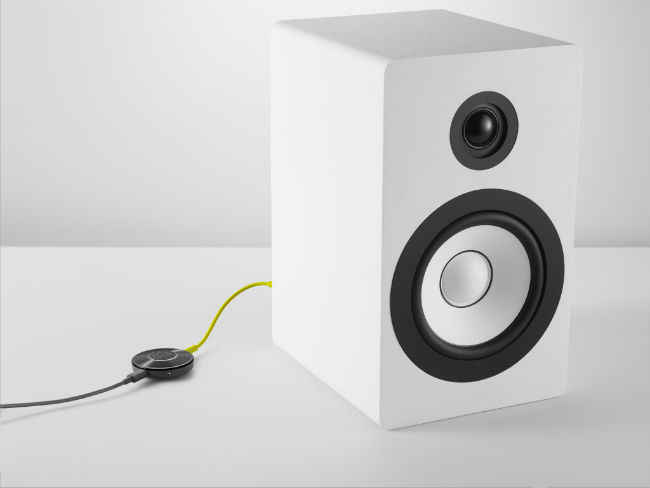 Same Price
If you thought Google would up the price of the Chromecast 2 you are mistake. The Chromecast 2 and the Chromecast Audio are both priced at $35 each (Rs. 2300 approx. directly converted). We think both the devices will be priced at Rs. 3,000 ech when they launch in India, same as the existing Chromecast (which we presume will be phased out slowly). There is no information on an India launch of the Chromecast 2 or the Chromecast Audio but the device has launched in 17 countries in a bunch of colour options.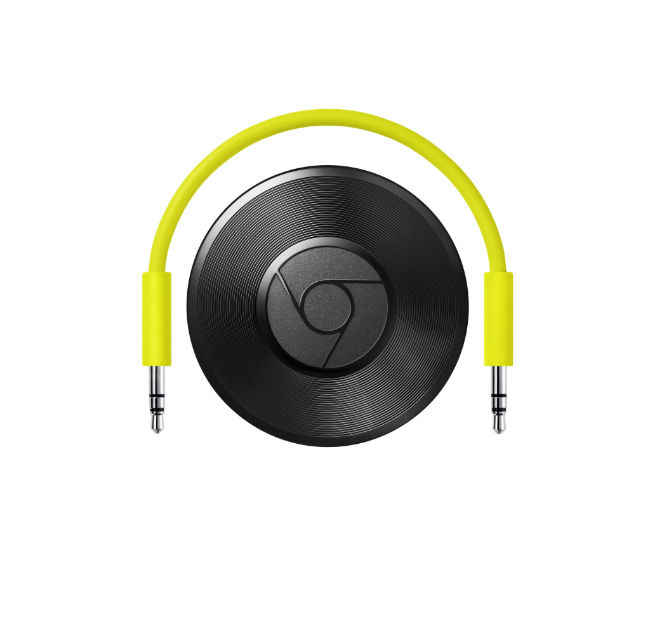 Will you buy the Chromecast 2?
Well, if you are rocking a flat screen TV that isn't a smart TV or are one that consumes a lot of multimedia content on the phone then yes, the Chromecast 2 is definitely worth checking out. The improvements over the first generation Chromecast are significant enough to warrant an upgrade. If like me you have an awesome pair of stereo speakers lying around then the Chromecast Audio looks like a good investment. Like we mentioned earlier, the Logitech Bluetooth Audio Adapter is also a great option for stereo speakers.
Coming back to the Chromecast 2, if you are one that has an iPhone or an iPad or a Mac, then the Apple TV may be a better proposition for you. Sure, the Chromecast works with iOS but you will get the "ecosystem" advantage with an Apple TV. There a number of other HDMI based dongles available in the market such as the Teewe 2 and more that can help you stream content from your smartphone to your TV. Would you like to answer the million-dollar question for yourself this time? Will you buy the Chromecast 2?