WiFi routers are devices that give you the ability to access the Internet from virtually any room in your house, and even from outside, given it provides the necessary range. But, there is a lot more that you can do with these devices than its basic purpose. For example, did you know that you could increase the range of the WiFi router without investing in a new router or changing its position? You have to invest in a little device called the range extender. Did you know that you could access data stored on your hard drive from any computer or smartphone by simply connecting the hard drive to the USB port in the router? Here, we will tell you seven cool things that you can do to make the most of your WiFi router.
USB port
If you have invested in a router recently, chances are that it has a USB port. If you have an old router with a USB port, then this will work too. The USB port lets you connect a pen-drive or an external hard drive. With this, you have the ability to access the data stored on this drive from any computer or smartphone, as long as you are connected to the same WiFi network. Pretty cool, right? You no longer need to plug the drive in every time you wish to access data!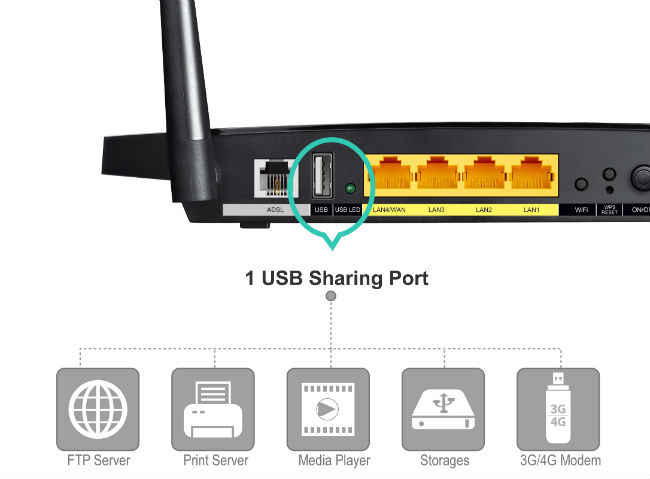 Network Drive
Sticking with the storage theme, we have seen the launch of a bunch of NAS (Network Assisted Storage) drives in the market. We have seen devices like the WD My Cloud and the Seagate Central offer storage variants from 2TB to 4TB. These drives connect to the WiFi router through one of the Ethernet ports at the back of the router. They also have a USB port, so that you can connect an additional hard drive for more storage. With these devices, you don't need to rely on the USB port or the router. These NAS boxes are made for home use, and come with a companion app that you can install on a PC, Mac or a smartphone to access the data. Some of these NAS boxes will let you access data from anywhere in the world, as long as they are connected to the WiFi connection, and it is working. However, keep in mind that the speed at which you access data from outside is subject to your Internet's upload speed ability. When you are on the same WiFi connection, you don't need to worry about the Internet speed to access the locally-stored data. These Network drives are very handy, if you are looking to store a large library of movies, music, photos, documents and more, in one central place, and access them from anywhere.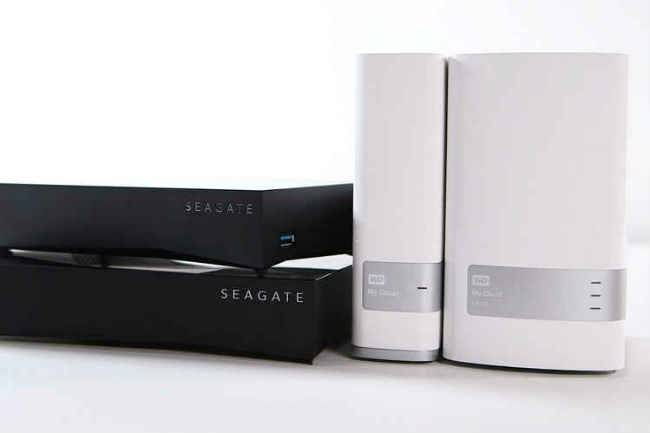 Power line
What if you have an old Western Digital or Iomega drive, or any other brand's media player that supports Ethernet, but not WiFi? You might also have an amplifier that has an Ethernet connection, but no Wi-Fi. In that case, how do you connect them to the Internet, especially if the WiFi router is in a different room? Behold, a power line! Plug one end of the power line into the wall and connect it to your WiFi router, and the other end from the wall into the Ethernet port of the gadget you own, that doesn't support WiFi. Once connected, this old WiFi-less device suddenly gets Internet connection.
A power line is manufactured by a number of companies, including TP-Link, Belkin, D-Link and many more, and is priced anywhere between Rs. 3,500 to Rs. 6,000, based on the brand and the quality.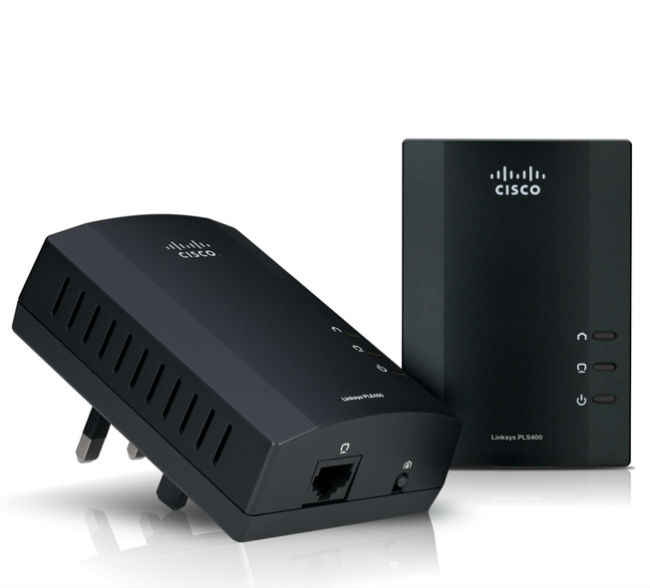 Range extender
Okay, so you have devices than can connect to WiFi, but are at the other end of your house where, sadly, your router's range does not extend. For this situation, you can use something called a repeater, or range extender. Connect the range extender in that sweet spot where the range is still good but begins to go down post this point. That way, the range extender catches good network from the Wi-Fi router, and as the name suggests, extends it to the area that doesn't catch the network. If you have a really big house, you can use a number of repeaters to get WiFi network in areas that would otherwise not get internet access.
Range extenders start at a mere Rs. 1000 for entry level variants, and go up to a few thousand rupees for the best ones.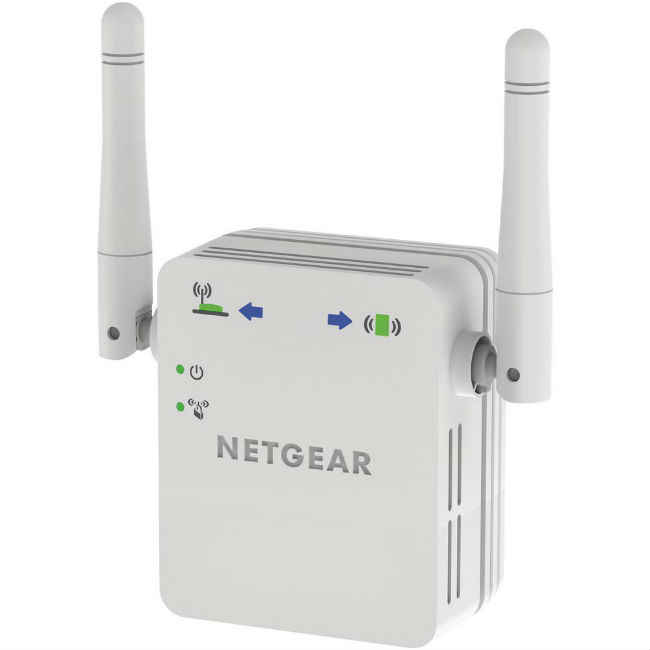 Home surveillance
Security is a big deal today. No matter how many locks you put on your door, robbery and break-in stories have always been on the news, all the time. If you are one that lives alone, or when there is no one in the house, then you might wish to get your hands on one of these. Luckily, for you, there are a bunch of home surveillance cameras available that link with your home's WiFi network. What this does is to give you the ability to monitor what's going on at home, from the comfort of your smartphone or office PC. All you need to do is to be connected to the Internet. Remember, the Internet in your house needs to be active, too.
These home surveillance WiFi cameras start at a mere Rs. 3,000, and based on the features that they have on offer, can go beyond any affordable limit.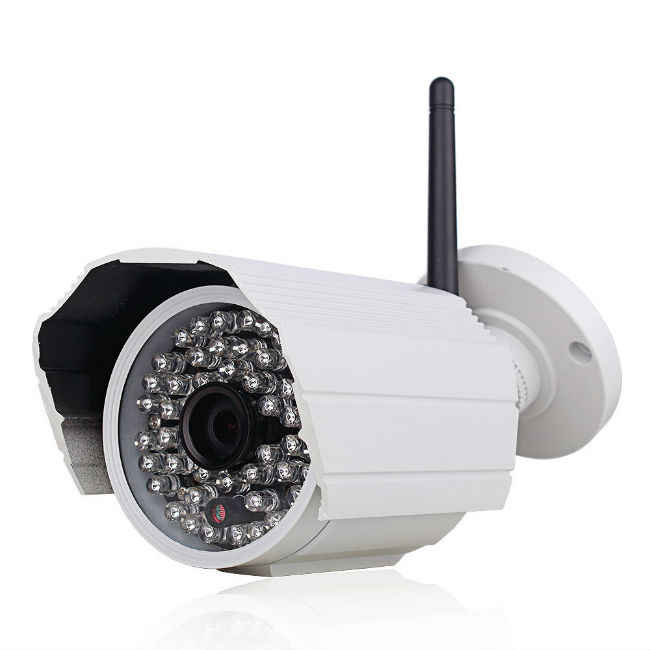 Remote control
Did you know that you can use your smartphone has a universal remote, even if the smartphone doesn't have IR (Infrared)? This happens through WiFi. The catch is that the devices that you wish to control – TV, home theatre, etc. – need to be connected to the same WiFi network. You can control almost any device that's connected to the WiFi, with your smartphone!
Printing
This is only possible if you have a printer with an Ethernet port, or a WiFi-enabled printer. If you are one that uses the printer frequently with different devices such as laptops, tablets or smartphones, then WiFi printing is a great option. Remember, these printers are slightly more expensive than their non-Internet-enabled counterparts, but if you have multiple devices you'd like to print from, then it definitely is a worthy investment!
There, that's our complete list of seven cool things you can do with your unassuming WiFi router. Do you agree? Is there anything you feel that we missed out on? Let us know, in the comment section below!